June 3, 2005
"Christo's Dream," by Becky Phillips, 18.5" x 14.5"
"Christo's Dream," by Becky Phillips, 18.5" x 14.5"
Originally uploaded by djwhelan.
From
djwhelan
:
"In early April 2005, a Florida-based quilter, Becky Phillips (Flickr | Webshots), contacted me about using my Gates images as the theme and inspiration for a monthly quilting challenge in which she and some far-flung quilters participate. I gladly made my works available to them.
"Becky used "The Gates Stand Alone" as the starting point for the group, but her quilt ended up being inspired by my "Torn".
"This is part of the power and excitement behind Flickr! I am honored to be the inspiration for an effort like this, and I look forward to being part of other such collaborations."


Posted by ben vershbow at 11:33 AM | Comments (0)
April 15, 2005
Kid's-eye view of the Gates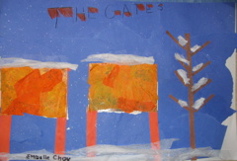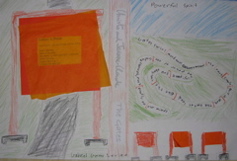 Fourth grade students at Dalton have created their own Gates memory project. After learning about Christo and Jeanne-Claude's work, and visiting the Gates through different stages of their installation, students created journal entries, poems, and artworks. These reflections were synthesized in a "culminating project," a work of art that interpretated the Gates experience. The projects are marvelous. Above, left is a picture by Isabelle. Above right is Gabriel's collage which incorporates a poem.
Posted by kim white at 9:52 AM | Comments (0)
March 17, 2005
The Gates, on average
brevity writes:
I wrote a program to blend Flickr images which share the same tags. It's partially inspired by the work of Jason Salavon.

The Gates

Posted by michal migurski at 11:39 PM | Comments (5) | TrackBack
March 15, 2005
gates go AWOL
The Gates were once bound by time and space (16 days in Central Park). But no more. With thousands upon thousands of shots from every conceivable vantage, we've reached critical mass. The Gates have broken the boundaries of the park and are now officially at large. Imagine the Great Wall of China dotted with billowing saffron gates, or gates lining the shores of Lake Michigan, or gates along a jetty, receding into the ocean. Or imagine an astronaut on the moon holding not a flag, but the signature tennis ball-capped de-snagging pole... This afternoon, we cobbled together a couple of Gates remixes and came up with ideas for dozens more. This could open up a great new chapter of the project. Create your own, post them on Flickr with the "gatesmemory" tag, and comment here with a link.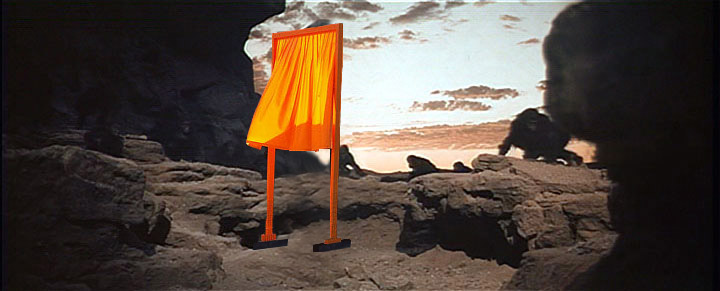 "2005: A Gates Odyssey," or, "The Dawn of Man"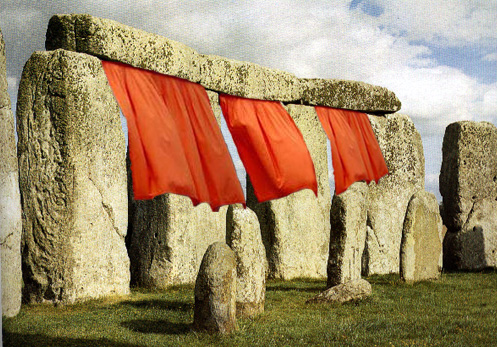 "Gateshenge"
Posted by ben vershbow at 5:31 PM | Comments (0)