« Decameron Web: A Growing Hypermedia Archive of Materials Dedicated to Boccaccio's Masterpiece | Main | Penn State's Wiki-Based Pilot Program »
June 27, 2005
How Stuff Is Made: Using Wikis to Structure New Paradigms for Participation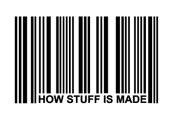 How Stuff is Made (HSIM) is a student-authored visual encyclopedia documenting the manufacturing processes, labor conditions and environmental accounts of contemporary products. It is a collaboratively produced, independent, academic, wiki-based publication. Encyclopedia entries are summative photo essays created by engineering, design and art students guided by faculty who ensure high standards of evidence. (website FAQ page)
The project was initiated by Natalie Jeremijenko, of the University of San Diego. Inspired by the popular "How Stuff Works" website, Jeremijenko created an alternative format that would require her students to look more deeply, and more critically, at the objects they crave. Each semester, students must research a product, complete a photo essay that describes how it is manufactured, and publish the results on the HSIM wiki.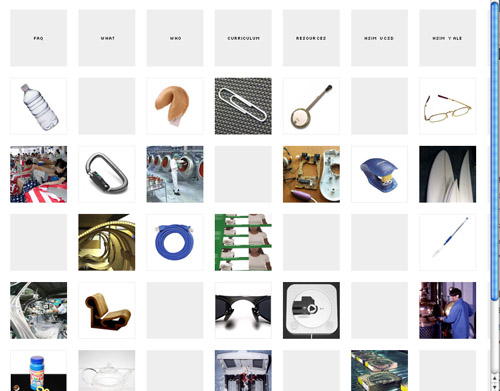 To complete their essays, students must gain access to the manufacturing process. This requirement lessens plagiarism, encourages higher standards of evidence, and helps student gain valuable insight into the human and environmental cost of consumerism. Additionally, as Jeremijenko notes, "it is not a bad idea if students of business, engineering and design are required to visit a manufacturing facility at least once in their college career." When the finished essays are published to the wiki, students must send notification to the product manufacturer with instructions regarding where to find the essay and how to edit its contents.
This project represents an interesting alternative to textbooks. Rather than passively receiving information, students are required to participate in the creation of open source knowledge. This helps them understand the process of knowledge creation and sharpens their critical faculties. Additionally, publishing an essay to a public site, heightens accountability. Students have been known to continue editing their wiki articles long after class is over.
In her abstract for the Share, Share Widely conference, Dr. Jeremijenko claims that the HSIM project provides "...evidence that the way we structure participation changes what information is produced, who produces it, and how it circulates." Additionally, the work "provides material to question what these changes may mean for learning."
Posted by kim white at June 27, 2005 10:11 AM