In Ben's recent post, he noted that Larry Lessig worries about the trend toward a read-only internet, the harbinger of which is iTunes. Apple's latest (academic) venture is iTunes U, a project begun at Duke and piloted by seven universities -- Stanford, it appears, has been most active.
Since they are looking for a large scale roll out of iTunes U for 2006-07, and since we have many podcasting faculty here at USC, a group of us met with Apple reps yesterday.
Initially I was very skeptical about Apple's further insinuation into the academy and yet, what iTunes U offers is a repository for instructors to store podcasts, with several components similar to courseware such as Blackboard. Apple stores the content on its servers but the university retains ownership. The service is fairly customizable—you can store audio, video with audio, slides with audio (aka enhanced podcasts) and text (but only in pdf). Then you populate the class via university course rosters, which are password protected.
There are also open access levels on which the university (or, say, the alumni association) can add podcasts of vodcasts of events. And it is free. At least for now -- the rep got a little cagey when asked about how long this would be the case.
The point is to allow students to capture lectures and such on their iPods (or MP3 players) for the purposes of study and review. The rationale is that students are already extremely familiar with the technology so there is less of a learning curve (well, at least privileged students such as those at my institution are familiar).
What seems particularly interesting is that students can then either speed up the talk of the lecture without changing pitch (and lord knows there are some whose speaking I would love to accelerate) or, say, in the case of an ESL student, slow it down for better comprehension. Finally, there is space for students to upload their own work —- podcasting has been assigned to some of our students already.
Part of me is concerned at further academic incorporation, but a lot more parts of me are thinking this is not only a chance to help less tech savvy profs employ the technology (the ease of collecting and distributing assets is germane here) while also really pushing the envelope in terms of copyright, educational use, fair use, etc. Apple wants to only use materials that are in the public domain or creative commons initially, but undoubtedly some of the more muddy digital use issues will arise and it would be nice to have academics involved in the process.
Posted by virginia kuhn at 08:02 AM | Comments (0)
tags: Copyright and Copyleft , Education , Publishing, Broadcast, and the Press , apple , copyright , elearning , fair_use , ipod , itunes , itunes_u , podcast , read/write_web , stanford , university
I went to Paris last weekend. I have a friend there with an apartment, flights are cheap in the off season, and I've never been there before. As might have been expected, I learned absolutely nothing about France. But I did come away with a lot of food for thought about America – specifically, how books work in the United States. Says Gilles Deleuze: "travel does not connect places, but affirms only their difference." He's right: sometimes you needs to get away from a place to think about it.
Three observations, then, on how books work in the United States w/r/t my French observations. This post is perhaps less liberal in its interpretation of books than we usually are around here: bear with me for a bit, there's still plenty of rampant generalizing.
* * * * *
Wandering around the Sorbonne, my friend & I came upon the Librerie Philosophique J. Vrin and went in. It's a good-sized bookshop that's devoted entirely to used and new philosophy books, mostly in French, although the neatly categorized shelves are noticeably peppered with other languages. On the Saturday evening I was there, it was full of browsing customers: it's obviously a working bookstore. We don't have philosophy book stores in the U.S. One finds, of course, no end of religious bookstores, but unless I'm tremendously mistaken, there's none dedicated solely to philosophy. (And as far as I know, there's only one poetry bookstore remaining in the U.S.)
It's a(n admittedly minor) shock to find oneself in a philosophy bookstore. But a deeper question tugs at me: why aren't there philosophy book stores in the United States? I'm certainly not qualified to judge what the existence of J. Vrin says about France, but its lack of an analogue in the U.S. clearly says something (besides the obvious "the market won't support it"). Are we not thinking about big ideas and shipping them about in books? Are the only people who need to read Plato our neocon overlords? Why don't we need books like these?
* * * * *
Another thing you notice at J. Vrin, as well as elsewhere in Paris: how monotone the books are. It's not quite a color-coordinated bookstore but it's close: just about every spine is white, a smaller number being yellow, a smattering of other colors. If you pull a book out, the cover designs are mostly in a classic French style: lots of space, Didot type, some discreet flourishes. These two are typical: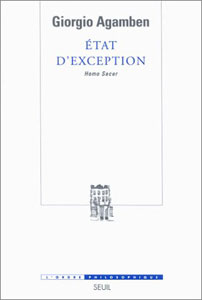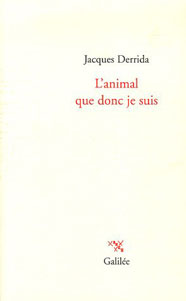 I'm not tremendously interested in French book style of itself, though: I'm more interested in what this minimalist tendency reveals about American book design and the ideas behind it. A trio of comparisons: the French on the left of each pair, the American on the right:
The American covers seem more designed – not necessarily better designed, that goes both ways – but they clearly exist as marketing. The French book covers aren't advertising in the same way that the American book covers are. The implication here seems to be that French books are for reading, rather than for looking at. Nobody's going to pick up one of those because of the way the cover looks. It's presumed that the reader is already interested in the content of the book; what's on the cover won't change that interest. There's a lot more variety in the American books: I might be persuaded to pick up the Deleuze book on Proust (where the quotation above came from) because it looks nice, or dissuaded from picking up the Amélie Nothomb book because it looks so horrible & the title was mangled into something out of Crate & Barrel.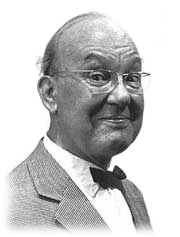 There's an essay by Jan Tschichold, the doyen of modern book design, advising the reader that the jacket of a hardcover book should be taken off and thrown away as soon as you get the book home. This seems heretical to a book collector (or designer), but I think his point ultimately makes sense: books shouldn't exist as art objects, they exist to be read. Design should focus attention on, not deflect attention from, the ideas in the book. American book design has drifted away from that precept. (Tschichold, were he still alive, might argue that it's failed entirely: that essay appears in a book titled The Form of the Book: Essays on the Morality of Good Design which has hardened into an art object: get a used copy for $102.50.)
Probably I didn't need to go to France to figure this out: scrutinizing the Spanish and Bangla bookshops and bookcarts in my neighborhood reveals book covers that are closer to French than American design.
* * * * *
Back to advertising: in the windows of wine bars, one sees volumes of Deleuze and Julia Kristeva, not exactly what we usually construe as light café reading. These books are cultural signifiers: presumably the right sort of passersby see them and understand that the winebar is the right sort of place for people like them. Could you do this in the U.S.? You could; by putting Stanley Cavell and Peter Singer in the window, I suspect that you'd attract a lot of confusion and maybe, if you were lucky, some shabby grad students. In Paris: pretty people. (Are they actually interested in Kristeva and Deleuze, or are they just interested in the wine? Again: no idea.)
It's worth pointing out that Paris didn't seem technologically reactionary to me: books haven't succeeded at the expense of newer media. Paris is full of wireless, for example, and URLs are splattered all over advertisements. If anything, books seem to have succeeded with new media: a casual flip through the enormous number of channels on my friend's television yielded a couple of book review programs. Again: books are part of the cultural discourse there in a way that isn't the case here.
* * * * *
I haven't mentioned snobbery yet, though that's obviously an essential part of this discourse. No one imagines that the majority of the French care that much about Derrida, and it's clear the French have their own problems which don't need my interpretations. And more importantly: it would be foolish to jump to the conclusion that America is anti-literary. I'm reminded of the bit in Proust's Time Regained where the Baron de Charlus, equally drawn to both sides in WWI, declares himself pro-German because he's surrounded by people parroting pro-French platitudes and he can't stand them. I won't deny that there's a little bit of Charlus in my stance. But I do think that the lens of snobbery can be a useful way to scrutinize how cultural capital works, and this analysis can be broadened to look at the sort of big-picture questions we're interested in at the Institute. Nor am I the only one who's noticed this: a better analysis than my own can be found in Pascale Casanova's The World Republic of Letters (depicted above in both French and American editions), a book from a few years ago:
. . . New York and London cannot be said to have replaced Paris in the structure of literary power: one can only note that, as a result of the generalization of the Anglo-American model and the growing influence of financial considerations, these two capitals tend to acquire more and more power in the literary world. But one must not oversimplify the situation by applying a political analysis that opposes Paris to New York and London, or France to the United States."
(p. 168.) Casanova's book is a nice (and readable) study of how literature functions globally as cultural capital; this review by William Deresiewicz in The Nation is a serviceable introduction. It's a useful text for thinking about how big ideas have historically been "legitimated" (her term) and disseminated. Along the way, she can't help but make a strong case for Paris being the historic arbiter of much of the world's taste: Joyce, Faulkner, Borges, Wiesel (a list which could be extended at length) all first came to global prominence through French interest.
Another reminder that things are different in different countries: earlier this week, Pedro Meyer, the Mexican photographer who runs ZoneZero had a long lunch with the Institute, where he reiterated that the way books function in the U.S. is not necessarily the way they function in Latin America, where books are much scarcer and bookshops generally nonexistent. Meyer's concerns echo those of Nigerian writer Chinua Achebe who blisters at American critics arguing that African novels are universal, only with different names:
"Does it ever occur to these [academics] to try out their game of changing names of characters and places in an American novel, say, a Philip Roth or an Updike, and slotting in African names just to see how it works? But of course it would not occur to them. It would never occur to them to doubt the universality of their own literature. In the nature of things the work of a Western writer is automatically informed by universality. It is only others who must strain to achieve it . . . I should like to see the word 'universal' banned altogether from discussions of African literature until such time as people cease to use it as a synonym for the narrow, self-serving parochialism of Europe, until their horizon extends to include all the world."
(p. 156 in Casanova.) Culture cuts both ways. It's important to remember that the ways books (and, by extension, their electronic analogues) function in American society isn't the only way they can or should function. We tend to fall into the assumption that there is no alternative to the way we live. This is myopia, a myopia we need to continually recognize.
Posted by dan visel at 04:52 PM | Comments (11)
tags: Publishing, Broadcast, and the Press , achebe , america , book , casanova , culture , deleuze , design , design_curmudgeonry , generalization , legitimation , nothomb , paris , tschichold , universals , usa
In an effort to more directly engage readers, two of America's most august daily newspapers are adding a subtle but potentially significant feature to their websites: author bylines directly linked to email forms. The Post's links are already active, but as of this writing the Times, which is supposedly kicking off the experiment today, only links to other articles by the same reporter. They may end up implementing this in a different way.
The email trial comes on the heels of two notoriously failed experiments by elite papers to pull readers into conversation: the LA Times' precipitous closure, after an initial 24-hour flood of obscenities and vandalism, of its "wikatorials" page, which invited readers to rewrite editorials alongside the official versions; and more recently, the Washington Post's shutting down of comments on its "post.blog" after experiencing a barrage of reader hate mail. The common thread? An aversion to floods, barrages, or any high-volume influx of unpredictable reader response. The email features, which presumably are moderated, seem to be the realistic compromise, favoring the trickle over the deluge.
In a way, though, hyperlinking bylines is a more profound development than the higher profile experiments that came before, which were more transparently about jumping aboard the wiki/blog bandwagon without bothering to think through the implications, or taking the time -- as successful blogs and wikis must always do -- to gradually build up an invested community of readers who will share the burden of moderating the discussion and keeping things reasonably clean. They wanted instant blog, instant wiki. But online social spaces are bottom-up enterprises: invite people into your home without any preexisting social bonds and shared values -- and add to that the easy target of being a mass media goliath -- and your home will inevitably get trashed as soon as word gets out.
Being able to email reporters, however, gets more at the root of the widely perceived credibility problem of newspapers, which have long strived to keep the human element safely insulated behind an objective tone of voice. It's certainly not the first time reporters' or columnists' email addresses have been made available, but usually they get tucked away toward the bottom. Having the name highlighted directly beneath the headline -- making the reporter an interactive feature of the article -- is more genuinely innovative than any tacked-on blog because it places an expectation on the writers as well as the readers. Some reporters will likely treat it as an annoying new constraint, relying on polite auto-reply messages to maintain a buffer between themselves and the public. Others may choose to engage, and that could be interesting.
Posted by ben vershbow at 12:56 PM | Comments (2)
tags: Publishing, Broadcast, and the Press , Social Software , blogs , email , journalism , media , new_york_times , newspapers , social_software , washington_post , wikis
The following is a response to a comment made by Karen Schneider on my Monday post on libraries and DRM. I originally wrote this as just another comment, but as you can see, it's kind of taken on a life of its own. At any rate, it seemed to make sense to give it its own space, if for no other reason than that it temporarily sidelined something else I was writing for today. It also has a few good quotes that might be of interest. So, Karen said:
I would turn back to you and ask how authors and publishers can continue to be compensated for their work if a library that would buy ten copies of a book could now buy one. I'm not being reactive, just asking the question--as a librarian, and as a writer.
This is a big question, perhaps the biggest since economics will define the parameters of much that is being discussed here. How do we move from an old economy of knowledge based on the trafficking of intellectual commodities to a new economy where value is placed not on individual copies of things that, as a result of new technologies are effortlessly copiable, but rather on access to networks of content and the quality of those networks? The question is brought into particularly stark relief when we talk about libraries, which (correct me if I'm wrong) have always been more concerned with the pure pursuit and dissemination of knowledge than with the economics of publishing.
Consider, as an example, the photocopier -- in many ways a predecessor of the world wide web in that it is designed to deconstruct and multiply documents. Photocopiers have been unbundling books in libraries long before there was any such thing as Google Book Search, helping users break through the commodified shell to get at the fruit within.
I know there are some countries in Europe that funnel a share of proceeds from library photocopiers back to the publishers, and this seems to be a reasonably fair compromise. But the role of the photocopier in most libraries of the world is more subversive, gently repudiating, with its low hum, sweeping light, and clackety trays, the idea that there can really be such a thing as intellectual property.
That being said, few would dispute the right of an author to benefit economically from his or her intellectual labor; we just have to ask whether the current system is really serving in the authors' interest, let alone the public interest. New technologies have released intellectual works from the restraints of tangible property, making them easily accessible, eminently exchangable and never out of print. This should, in principle, elicit a hallelujah from authors, or at least the many who have written works that, while possessed of intrinsic value, have not succeeded in their role as commodities.
But utopian visions of an intellecutal gift economy will ultimately fail to nourish writers who must survive in the here and now of a commercial market. Though peer-to-peer gift economies might turn out in the long run to be financially lucrative, and in unexpected ways, we can't realistically expect everyone to hold their breath and wait for that to happen. So we find ourselves at a crossroads where we must soon choose as a society either to clamp down (to preserve existing business models), liberalize (to clear the field for new ones), or compromise.
In her essay "Books in Time," Berkeley historian Carla Hesse gives a wonderful overview of a similar debate over intellectual property that took place in 18th Century France, when liberal-minded philosophes -- most notably Condorcet -- railed against the state-sanctioned Paris printing monopolies, demanding universal access to knowledge for all humanity. To Condorcet, freedom of the press meant not only freedom from censorship but freedom from commerce, since ideas arise not from men but through men from nature (how can you sell something that is universally owned?). Things finally settled down in France after the revolution and the country (and the West) embarked on a historic compromise that laid the foundations for what Hesse calls "the modern literary system":
The modern "civilization of the book" that emerged from the democratic revolutions of the eighteenth century was in effect a regulatory compromise among competing social ideals: the notion of the right-bearing and accountable individual author, the value of democratic access to useful knowledge, and faith in free market competition as the most effective mechanism of public exchange.
Barriers to knowledge were lowered. A system of limited intellectual property rights was put in place that incentivized production and elevated the status of writers. And by and large, the world of ideas flourished within a commercial market. But the question remains: can we reach an equivalent compromise today? And if so, what would it look like?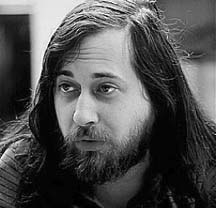 Creative Commons has begun to nibble around the edges of the problem, but love it as we may, it does not fundamentally alter the status quo, focusing as it does primarily on giving creators more options within the existing copyright system.
Which is why free software guru Richard Stallman announced in an interview the other day his unqualified opposition to the Creative Commons movement, explaining that while some of its licenses meet the standards of open source, others are overly conservative, rendering the project bunk as a whole. For Stallman, ever the iconoclast, it's all or nothing.
But returning to our theme of compromise, I'm struck again by this idea of a tax on photocopiers, which suggests a kind of micro-economy where payments are made automatically and seamlessly in proportion to a work's use. Someone who has done a great dealing of thinking about such a solution (though on a much more ambitious scale than library photocopiers) is Terry Fisher, an intellectual property scholar at Harvard who has written extensively on practicable alternative copyright models for the music and film industries (Ray and I first encountered Fisher's work when we heard him speak at the Economics of Open Content Symposium at MIT last month).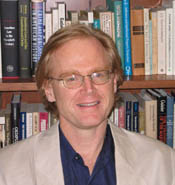 The following is an excerpt from Fisher's 2004 book, "Promises to Keep: Technology, Law, and the Future of Entertainment", that paints a relatively detailed picture of what one alternative copyright scheme might look like. It's a bit long, and as I mentioned, deals specifically with the recording and movie industries, but it's worth reading in light of this discussion since it seems it could just as easily apply to electronic books:
....we should consider a fundamental change in approach.... replace major portions of the copyright and encryption-reinforcement models with a variant of....a governmentally administered reward system. In brief, here's how such a system would work. A creator who wished to collect revenue when his or her song or film was heard or watched would register it with the Copyright Office. With registration would come a unique file name, which would be used to track transmissions of digital copies of the work. The government would raise, through taxes, sufficient money to compensate registrants for making their works available to the public. Using techniques pioneered by American and European performing rights organizations and television rating services, a government agency would estimate the frequency with which each song and film was heard or watched by consumers. Each registrant would then periodically be paid by the agency a share of the tax revenues proportional to the relative popularity of his or her creation. Once this system were in place, we would modify copyright law to eliminate most of the current prohibitions on unauthorized reproduction, distribution, adaptation, and performance of audio and video recordings. Music and films would thus be readily available, legally, for free.

Painting with a very broad brush...., here would be the advantages of such a system. Consumers would pay less for more entertainment. Artists would be fairly compensated. The set of artists who made their creations available to the world at large--and consequently the range of entertainment products available to consumers--would increase. Musicians would be less dependent on record companies, and filmmakers would be less dependent on studios, for the distribution of their creations. Both consumers and artists would enjoy greater freedom to modify and redistribute audio and video recordings. Although the prices of consumer electronic equipment and broadband access would increase somewhat, demand for them would rise, thus benefiting the suppliers of those goods and services. Finally, society at large would benefit from a sharp reduction in litigation and other transaction costs.
While I'm uncomfortable with the idea of any top-down, governmental solution, this certainly provides food for thought.
Posted by ben vershbow at 07:19 AM | Comments (8)
tags: Copyright and Copyleft , DRM , IP , Libraries, Search and the Web , Publishing, Broadcast, and the Press , condorcet , copyleft , copyright , creative_commons , enlightenment , france , free_software , intellectual_property , libraries , music , open_source , photocopy , printing , richar_stallman , xerox
As noted in The New York Times, Harper-Collins has put the text of Bruce Judson's Go It Alone: The Secret to Building a Successful Business on Your Own online; ostensibly this is a pilot for more books to come.
Harper-Collins isn't doing this out of the goodness of their hearts: it's an ad-supported project. Every page of the book (it's paginated in exactly the same way as the print edition) bears five Google ads, a banner ad, and a prominent link to buy the book at Amazon. Visiting Amazon suggests other motives for Harper-Collins's experiment: new copies are selling for $5.95 and there are no reader reviews of the book, suggesting that, despite what the press would have you believe, Judson's book hasn't attracted much attention in print format. Putting it online might not be so much of a brave pilot program as an attempt to staunch the losses for a failed book.
Certainly H-C hasn't gone to a great deal of trouble to make the project look nice. As mentioned, the pagination is exactly the same as the print version; that means that you get pages like this, which start mid-sentence and end mid-sentence. While this is exactly what print books do, it's more of a problem on the web: with so much extraneous material around it, it's more difficult for the reader to remember where they were. It wouldn't have been that hard to rebreak the book: on page 8, they could have left the first line on the previous page with the paragraph it belongs too while moving the last line to the next page.
It is useful to have a book that can be searched by Google. One suspects, however, that Google would have done a better job with this.
Posted by dan visel at 08:09 AM | Comments (6)
tags: Publishing, Broadcast, and the Press , ads , design_curmudgeonry , ebooks , harper-collins , judson , publishing
The Lowell Sun reports that staff members of Representative Marty Meehan (Democrat, Massachusetts) have been found editing the representatives Wikipedia entry. As has been noted in a number of places (see, for example, this Slashdot discussion), Meehan's staff edited out references to his campaign promise to leave the House after eight years, among other things, and considerably brightened the picture of Meehan painted by his biography there.
Meehan's staff editing the Wikipedia doesn't appear to be illegal, as far as I can tell, even if they're trying to distort his record. It does thrust some issues about how Wikipedia works into the spotlight – much as Beppe Grillo did in Italy last week. Sunlight disinfects; this has brought up the problem of political vandalism stemming from Washington, and Wikipedia has taken the step of banning the editing of Wikipedia by all IP address from Congress while they try to figure out what to do about it: see the discussion here.
This is the sort of problem that was bound to come up with Wikipedia: it will be interesting to see how they attempt to surmount it. In a broad sense, trying to forcibly stop political vandalism is as much of a political statement as anything anyone in the Capitol could write. Something in me recoils from the idea of the Wikipedia banning people from editing it, even if they are politicians. The most useful contribution of the Wikipedia isn't their networked search for a neutral portrait of truth, for this will always be flawed; it's the idea that the truth is inherently in flux. Just as we should approach the mass media with an incredulous eye, we should approach Wikipedia with an incredulous eye. With Wikipedia, however, we know that we need to – and this is an advance.
Posted by dan visel at 11:17 AM | Comments (3)
tags: Publishing, Broadcast, and the Press , congress , flux , meehan , truth , vandalism , wikipedia
Over the next few days I'll be sifting through notes, links, and assorted epiphanies crumpled up in my pocket from two packed, and at times profound, days at the Economics of Open Content symposium, hosted in Cambridge, MA by Intelligent Television and MIT Open CourseWare. For now, here are some initial impressions -- things I heard, both spoken in the room and ricocheting inside my head during and since. An oral history of the conference? Not exactly. More an attempt to jog the memory. Hopefully, though, something coherent will come across. I'll pick up some of these threads in greater detail over the next few days. I should add that this post owes a substantial debt in form to Eliot Weinberger's "What I Heard in Iraq" series (here and here).

Naturally, I heard a lot about "open content."
I heard that there are two kinds of "open." Open as in open access -- to knowledge, archives, medical information etc. (like Public Library of Science or Project Gutenberg). And open as in open process -- work that is out in the open, open to input, even open-ended (like Linux, Wikipedia or our experiment with MItch Stephens, Without Gods).
I heard that "content" is actually a demeaning term, treating works of authorship as filler for slots -- a commodity as opposed to a public good.
I heard that open content is not necessarily the same as free content. Both can be part of a business model, but the defining difference is control -- open content is often still controlled content.
I heard that for "open" to win real user investment that will feedback innovation and even result in profit, it has to be really open, not sort of open. Otherwise "open" will always be a burden.
I heard that if you build the open-access resources and demonstrate their value, the money will come later.
I heard that content should be given away for free and that the money is to be made talking about the content.
I heard that reputation and an audience are the most valuable currency anyway.
I heard that the academy's core mission -- education, research and public service -- makes it a moral imperative to have all scholarly knowledge fully accessible to the public.
I heard that if knowledge is not made widely available and usable then its status as knowledge is in question.
I heard that libraries may become the digital publishing centers of tomorrow through simple, open-access platforms, overhauling the print journal system and redefining how scholarship is disseminated throughout the world.

And I heard a lot about copyright...
I heard that probably about 50% of the production budget of an average documentary film goes toward rights clearances.
I heard that many of those clearances are for "underlying" rights to third-party materials appearing in the background or reproduced within reproduced footage. I heard that these are often things like incidental images, video or sound; or corporate logos or facades of buildings that happen to be caught on film.
I heard that there is basically no "fair use" space carved out for visual and aural media.
I heard that this all but paralyzes our ability as a culture to fully examine ourselves in terms of the media that surround us.
I heard that the various alternative copyright movements are not necessarily all pulling in the same direction.
I heard that there is an "inter-operability" problem between alternative licensing schemes -- that, for instance, Wikipedia's GNU Free Documentation License is not inter-operable with any Creative Commons licenses.
I heard that since the mass market content industries have such tremendous influence on policy, that a significant extension of existing copyright laws (in the United States, at least) is likely in the near future.
I heard one person go so far as to call this a "totalitarian" intellectual property regime -- a police state for content.
I heard that one possible benefit of this extension would be a general improvement of internet content distribution, and possibly greater freedom for creators to independently sell their work since they would have greater control over the flow of digital copies and be less reliant on infrastructure that today only big companies can provide.
I heard that another possible benefit of such control would be price discrimination -- i.e. a graduated pricing scale for content varying according to the means of individual consumers, which could result in fairer prices. Basically, a graduated cultural consumption tax imposed by media conglomerates
I heard, however, that such a system would be possible only through a substantial invasion of users' privacy: tracking users' consumption patterns in other markets (right down to their local grocery store), pinpointing of users' geographical location and analysis of their socioeconomic status.
I heard that this degree of control could be achieved only through persistent surveillance of the flow of content through codes and controls embedded in files, software and hardware.
I heard that such a wholesale compromise on privacy is all but inevitable -- is in fact already happening.
I heard that in an "information economy," user data is a major asset of companies -- an asset that, like financial or physical property assets, can be liquidated, traded or sold to other companies in the event of bankruptcy, merger or acquisition.
I heard that within such an over-extended (and personally intrusive) copyright system, there would still exist the possibility of less restrictive alternatives -- e.g. a peer-to-peer content cooperative where, for a single low fee, one can exchange and consume content without restriction; money is then distributed to content creators in proportion to the demand for and use of their content.
I heard that such an alternative could theoretically be implemented on the state level, with every citizen paying a single low tax (less than $10 per year) giving them unfettered access to all published media, and easily maintaining the profit margins of media industries.
I heard that, while such a scheme is highly unlikely to be implemented in the United States, a similar proposal is in early stages of debate in the French parliament.

And I heard a lot about peer-to-peer...
I heard that p2p is not just a way to exchange files or information, it is a paradigm shift that is totally changing the way societies communicate, trade, and build.
I heard that between 1840 and 1850 the first newspapers appeared in America that could be said to have mass circulation. I heard that as a result -- in the space of that single decade -- the cost of starting a print daily rose approximately %250.
I heard that modern democracies have basically always existed within a mass media system, a system that goes hand in hand with a centralized, mass-market capital structure.
I heard that we are now moving into a radically decentralized capital structure based on social modes of production in a peer-to-peer information commons, in what is essentially a new chapter for democratic societies.
I heard that the public sphere will never be the same again.
I heard that emerging practices of "remix culture" are in an apprentice stage focused on popular entertainment, but will soon begin manifesting in higher stakes arenas (as suggested by politically charged works like "The French Democracy" or this latest Black Lantern video about the Stanley Williams execution in California).
I heard that in a networked information commons the potential for political critique, free inquiry, and citizen action will be greatly increased.
I heard that whether we will live up to our potential is far from clear.
I heard that there is a battle over pipes, the outcome of which could have huge consequences for the health and wealth of p2p.
I heard that since the telecomm monopolies have such tremendous influence on policy, a radical deregulation of physical network infrastructure is likely in the near future.
I heard that this will entrench those monopolies, shifting the balance of the internet to consumption rather than production.
I heard this is because pre-p2p business models see one-way distribution with maximum control over individual copies, downloads and streams as the most profitable way to move content.
I heard also that policing works most effectively through top-down control over broadband.
I heard that the Chinese can attest to this.
I heard that what we need is an open spectrum commons, where connections to the network are as distributed, decentralized, and collaboratively load-sharing as the network itself.
I heard that there is nothing sacred about a business model -- that it is totally dependent on capital structures, which are constantly changing throughout history.
I heard that history is shifting in a big way.
I heard it is shifting to p2p.
I heard this is the most powerful mechanism for distributing material and intellectual wealth the world has ever seen.
I heard, however, that old business models will be radically clung to, as though they are sacred.
I heard that this will be painful.
Posted by ben vershbow at 09:47 AM | Comments (5)
tags: Copyright and Copyleft , Education , Network_Freedom , Publishing, Broadcast, and the Press , Remix , academia , academy , broadband , conferences_and_excursions , copyleft , copyright , creative_commons , cyberlaw , democracy , economics , economics_of_open_content , film , freedom , internet , media , monopoly , music , network , open_content , open_spectrum , p2p , politics , publishing , scholarship , technology , wikipedia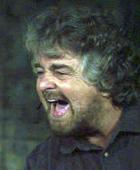 Number 14 on Technorati's listings of the most popular blogs is Beppe Grillo. Who's Beppe Grillo? He's an immensely popular Italian political satirist, roughly the Italian Jon Stewart. Grillo has been hellbent on exposing corruption in the political system there, and has emerged as a major force in the ongoing elections there. While he happily and effectively skewers just about everybody involved in the Italian political process, Dario Fo, currently running for mayor of Milan under the refreshing slogan "I am not a moderate" manages to receive Grillo's endorsement.
Grillo's use of new media makes sense: he has effectively been banned from Italian television. While he performs around the country, his blog – which is also offered in English just as deadpan and full of bold-faced phrases as the Italian – has become one of his major vehicles. It's proven astonishingly popular, as his Technorati ranking reveals.
His latest post (in English or Italian) is particularly interesting. (It's also drawn a great deal of debate: note the 1044 comments – at this writing – on the Italian version.) Grillo's been pushing the Wikipedia for a while; here, he suggests to his public that they should, in the name of transparency, have a go at revising the Wikipedia entry on Silvio Berlusconi.

Berlusconi is an apt target. He is, of course, the right-wing prime minister of Italy as well as its richest citizen, and at one point or another, he's had his fingers in a lot of pies of dubious legality. In the five years that he's been in power, he's been systematically rewriting Italian laws standing in his way – laws against, for example, media monopolies. Berlusconi effectively controls most Italian television: it's a fair guess that he has something to do with Grillo's ban from Italian television. Indirectly, he's probably responsible for Grillo turning to new media: Berlusconi doesn't yet own the internet.
Or the Wikipedia. Grillo brilliantly posits the editing of the Wikipedia as a civic duty. This is consonant with Grillo's general attitude: he's also been advocating environmental responsibility, for example. The public editing Berlusconi's biography seems apt: famously, during the 2001 election, Berlusconi sent out a 200-page biography to every mailbox in Italy which breathlessly chronicled his rise from a singer on cruise ships to the owner of most of Italy. This vanity press biography presented itself as being neutral and objective. Grillo doesn't buy it: history, he argues, should be written and rewritten by the masses. While Wikipedia claims to strive for a neutral point of view, its real value lies in its capacity to be rewritten by anyone.
How has Grillo's suggestion played out? Wikipedia has evidently been swamped by "BeppeGrillati" attempting to modify Berlusconi's biography. The Italian Wikipedia has declared "una edit war" and put a temporary lock on editing the page. From an administrative point of view, this seems understandable; for what it's worth, there's a similar, if less stringent, stricture on the English page for Mr. Bush. But this can't help but feel like a betrayal of Wikipedia's principals. Editing the Wikipedia should be a civic duty.
Posted by dan visel at 10:34 AM | Comments (0)
tags: Publishing, Broadcast, and the Press , beppe , beppegrillo , berlusconi , blog , grillo , transparency , wikipedia
Anyone who's ever seen a book has seen ISBNs, or International Standard Book Numbers -- that string of ten digits, right above the bar code, that uniquely identifies a given title. Now come ESBNs, or Electronic Standard Book Numbers, which you'd expect would be just like ISBNs, only for electronic books. And you'd be right, but only partly.

ESBNs, which just came into existence this year, uniquely identify not only an electronic title, but each individual copy, stream, or download of that title -- little tracking devices that publishers can embed in their content. And not just books, but music, video or any other discrete media form -- ESBNs are media-agnostic.
"It's all part of the attempt to impose the restrictions of the physical on the digital, enforcing scarcity where there is none," David Weinberger rightly observes. On the net, it's not so much a matter of who has the book, but who is reading the book -- who is at the book. It's not a copy, it's more like a place. But cyberspace blurs that distinction. As Alex Pang explains, cyberspace is still a place to which we must travel. Going there has become much easier and much faster, but we are still visitors, not natives. We begin and end in the physical world, at a concrete terminal.
When I snap shut my laptop, I disconnect. I am back in the world. And it is that instantaneous moment of travel, that light-speed jump, that has unleashed the reams and decibels of anguished debate over intellectual property in the digital era. A sort of conceptual jetlag. Culture shock. The travel metaphors begin to falter, but the point is that we are talking about things confused during travel from one world to another. Discombobulation.
This jetlag creates a schism in how we treat and consume media. When we're connected to the net, we're not concerned with copies we may or may not own. What matters is access to the material. The copy is immaterial. It's here, there, and everywhere, as the poet said. But when you're offline, physical possession of copies, digital or otherwise, becomes important again. If you don't have it in your hand, or a local copy on your desktop then you cannot experience it. It's as simple as that. ESBNs are a byproduct of this jetlag. They seek to carry the guarantees of the physical world like luggage into the virtual world of cyberspace.
But when that distinction is erased, when connection to the network becomes ubiquitous and constant (as is generally predicted), a pervasive layer over all private and public space, keeping pace with all our movements, then the idea of digital "copies" will be effectively dead. As will the idea of cyberspace. The virtual world and the actual world will be one.
For publishers and IP lawyers, this will simplify matters greatly. Take, for example, webmail. For the past few years, I have relied exclusively on webmail with no local client on my machine. This means that when I'm offline, I have no mail (unless I go to the trouble of making copies of individual messages or printouts). As a consequence, I've stopped thinking of my correspondence in terms of copies. I think of it in terms of being there, of being "on my email" -- or not. Soon that will be the way I think of most, if not all, digital media -- in terms of access and services, not copies.
But in terms of perception, the end of cyberspace is not so simple. When the last actual-to-virtual transport service officially shuts down -- when the line between worlds is completely erased -- we will still be left, as human beings, with a desire to travel to places beyond our immediate perception. As Sol Gaitan describes it in a brilliant comment to yesterday's "end of cyberspace" post:
In the West, the desire to blur the line, the need to access the "other side," took artists to try opium, absinth, kef, and peyote. The symbolists crossed the line and brought back dada, surrealism, and other manifestations of worlds that until then had been held at bay but that were all there. The virtual is part of the actual, "we, or objects acting on our behalf are online all the time." Never though of that in such terms, but it's true, and very exciting. It potentially enriches my reality. As with a book, contents become alive through the reader/user, otherwise the book is a dead, or dormant, object. So, my e-mail, the blogs I read, the Web, are online all the time, but it's through me that they become concrete, a perceived reality. Yes, we read differently because texts grow, move, and evolve, while we are away and "the object" is closed. But, we still need to read them. Esse rerum est percipi.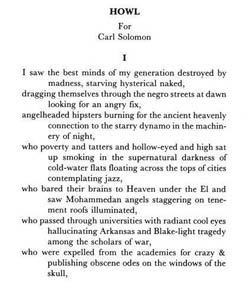 Just the other night I saw a fantastic performance of Allen Ginsberg's Howl that took the poem -- which I'd always found alluring but ultimately remote on the page -- and, through the conjury of five actors, made it concrete, a perceived reality. I dug Ginsburg's words. I downloaded them, as if across time. I was in cyberspace, but with sweat and pheremones. The Beats, too, sought sublimity -- transport to a virtual world. So, too, did the cyberpunks in the net's early days. So, too, did early Christian monastics, an analogy that Pang draws:
...cyberspace expresses a desire to transcend the world; Web 2.0 is about engaging with it. The early inhabitants of cyberspace were like the early Church monastics, who sought to serve God by going into the desert and escaping the temptations and distractions of the world and the flesh. The vision of Web 2.0, in contrast, is more Franciscan: one of engagement with and improvement of the world, not escape from it.
The end of cyberspace may mean the fusion of real and virtual worlds, another layer of a massively mediated existence. And this raises many questions about what is real and how, or if, that matters. But the end of cyberspace, despite all the sweeping gospel of Web 2.0, continuous computing, urban computing etc., also signals the beginning of something terribly mundane. Networks of fiber and digits are still human networks, prone to corruption and virtue alike. A virtual environment is still a natural environment. The extraordinary, in time, becomes ordinary. And undoubtedly we will still search for lines to cross.
Posted by ben vershbow at 07:31 AM | Comments (1)
tags: Copyright and Copyleft , DRM , ESBN , ISBN , Mediated Existence , Publishing, Broadcast, and the Press , Web2.0 , copyright , cyberspace , ebooks , ginsberg , media_consumption , poetry , publishing , reality
.tv 01.09.2006, 6:15 PM
People have been talking about internet television for a while now. But Google and Yahoo's unveiling of their new video search and subscription services last week at the Consumer Electronics Show in Las Vegas seemed to make it real.
Sifting through the predictions and prophecies that subsequently poured forth, I stumbled on something sort of interesting -- a small concrete discovery that helped put some of this in perspective. Over the weekend, Slate Magazine quietly announced its partnership with "meaningoflife.tv," a web-based interview series hosted by Robert Wright, author of Nonzero and The Moral Animal, dealing with big questions at the perilous intersection of science and religion.
Launched last fall (presumably in response to the intelligent design fracas), meaningoflife.tv is a web page featuring a playlist of video interviews with an intriguing roster of "cosmic thinkers" -- philosophers, scientists and religious types -- on such topics as "Direction in evolution," "Limits in science," and "The Godhead."
This is just one of several experiments in which Slate is fiddling with its text-to-media ratio. Today's Pictures, a collaboration with Magnum Photos, presents a daily gallery of images and audio-photo essays, recalling both the heyday of long-form photojournalism and a possible future of hybrid documentary forms. One problem is that it's not terribly easy to find these projects on Slate's site. The Magnum page has an ad tucked discretely on the sidebar, but meaningoflife.tv seems to have disappeared from the front page after a brief splash this weekend. For a born-digital publication that has always thought of itself in terms of the web, Slate still suffers from a pretty appalling design, with its small headline area capping a more or less undifferentiated stream of headlines and teasers.
Still, I'm intrigued by these collaborations, especially in light of the forecast TV-net convergence. While internet TV seems to promise fragmentation, these projects provide a comforting dose of coherence -- a strong editorial hand and a conscious effort to grapple with big ideas and issues, like the reassuringly nutritious programming of PBS or the BBC. It's interesting to see text-based publications moving now into the realm of television. As Tivo, on demand, and now, the internet atomize TV beyond recognition, perhaps magazines and newspapers will fill part of the void left by channels.
Limited as it may now seem, traditional broadcast TV can provide us with valuable cultural touchstones, common frames of reference that help us speak a common language about our culture. That's one thing I worry we'll lose as the net blows broadcast media apart. Then again, even in the age of five gazillion cable channels, we still have our water-cooler shows, our mega-hits, our television "events." And we'll probably have them on the internet too, even when "by appointment" television is long gone. We'll just have more choice regarding where, when and how we get at them. Perhaps the difference is that in an age of fragmentation, we view these touchstone programs with a mildly ironic awareness of their mainstream status, through the multiple lenses of our more idiosyncratic and infinitely gratified niche affiliations. They are islands of commonality in seas of specialization. And maybe that makes them all the more refreshing. Shows like "24," "American Idol," or a Ken Burns documentary, or major sporting events like the World Cup or the Olympics that draw us like prairie dogs out of our niches. Coming up for air from deep submersion in our self-tailored, optional worlds.
Posted by ben vershbow at 06:15 PM | Comments (6)
tags: Publishing, Broadcast, and the Press , TV , broadband , broadcast , documentary , google , internet , journalism , media , media_consumption , multimedia , network , photography , religion , science , slate , television , yahoo
It appears that Amazon is going to start hosting blogs for authors. Sort of. Amazon Connect, a new free service designed to boost sales and readership, will host what are essentially stripped-down blogs where registered authors can post announcements, news and general musings.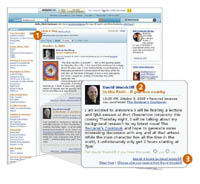 Eventually, customers can keep track of individual writers by subscribing to bulletins that collect in an aggregated "plog" stream on their Amazon home page. But comments and RSS feeds -- two of the most popular features of blogs -- will not be supported. Engagement with readers will be strictly one-way, and connection to the larger blogosphere basically nil. A missed opportunity if you ask me.
Then again, Amazon probably figured it would be a misapplication of resources to establish a whole new province of blogland. This is more like the special events department of a book store -- arranging readings, book singings and the like. There has on occasion, however, been some entertaining author-public interaction in Amazon's reader reviews, most famously Anne Rice's lashing out at readers for their chilly reception of her novel Blood Canticle (link - scroll down to first review). But evidently Connect blogs are not aimed at sparking this sort of exchange. Genuine literary commotion will have to occur in the nooks and crannies of Amazon's architecture.
It's interesting, though, to see this happening just as our own book-blog experiment, Without Gods, is getting underway. Over the past few weeks, Mitchell Stephens has been writing a blog (hosted by the institute) as a way of publicly stoking the fire of his latest book project, a narrative history of atheism to be published next year by Carroll and Graf. While Amazon's blogs are mainly for PR purposes, our project seeks to foster a more substantive relationship between Mitch and his readers (though, naturally, Mitch and his publisher hope it will have a favorable effect on sales as well). We announced Without Gods a little over two weeks ago and already it has collected well over 100 comments, a high percentage of which are thoughtful and useful.
We are curious to learn how blogging will impact the process of writing the book. By working partially in the open, Mitch in effect raises the stakes of his research -- assumptions will be challenged and theses tested. Our hunch isn't so much that this procedure would be ideal for all books or authors, but that for certain ones it might yield some tangible benefit, whether due to the nature or breadth of their subject, the stage they're at in their thinking, or simply a desire to try something new.
An example. This past week, Mitch posted a very thinking-out-loud sort of entry on "a positive idea of atheism" in which he wrestles with Nietzsche and the concepts of void and nothingness. This led to a brief exchange in the comment stream where a reader recommended that Mitch investigate the writings of Gora, a self-avowed atheist and figure in the Indian independence movement in the 30s. Apparently, Gora wrote what sounds like a very intriguing memoir of his meeting with Gandhi (whom he greatly admired) and his various struggles with the religious component of the great leader's philosophy. Mitch had not previously been acquainted with Gora or his writings, but thanks to the blog and the community that has begun to form around it, he now knows to take a look.
What's more, Mitch is currently traveling in India, so this could not have come at a more appropriate time. It's possible that the commenter had noted this from a previous post, which may have helped trigger the Gora association in his mind. Regardless, these are the sorts of the serendipitous discoveries one craves while writing book. I'm thrilled to see the blog making connections where none previously existed.
Posted by ben vershbow at 08:36 AM | Comments (3)
tags: Blogosphere , Publishing, Broadcast, and the Press , amazon , amazon_connect , atheism , blogging , blogs , book-blog_experiments , books , god , publishing , religion , writing
There's a brilliant guest post today on the Valve by Kathleen Fitzpatrick, english and media studies professor/blogger, presenting "a sketch of the electronic publishing scheme of the future." Fitzpatrick, who recently launched ElectraPress, "a collaborative, open-access scholarly project intended to facilitate the reimagining of academic discourse in digital environments," argues convincingly why the embrace of digital forms and web-based methods of discourse is necessary to save scholarly publishing and bring the academy into the contemporary world.
In part, this would involve re-assessing our fetishization of the scholarly monograph as "the gold standard for scholarly production" and the principal ticket of entry for tenure. There is also the matter of re-thinking how scholarly texts are assessed and discussed, both prior to and following publication. Blogs, wikis and other emerging social software point to a potential future where scholarship evolves in a matrix of vigorous collaboration -- where peer review is not just a gate-keeping mechanism, but a transparent, unfolding process toward excellence.
There is also the question of academic culture, print snobbism and other entrenched attitudes. The post ends with an impassioned plea to the older generations of scholars, who, since tenured, can advocate change without the risk of being dashed on the rocks, as many younger professors fear.
...until the biases held by many senior faculty about the relative value of electronic and print publication are changed—but moreover, until our institutions come to understand peer-review as part of an ongoing conversation among scholars rather than a convenient means of determining "value" without all that inconvenient reading and discussion—the processes of evaluation for tenure and promotion are doomed to become a monster that eats its young, trapped in an early twentieth century model of scholarly production that simply no longer works.
I'll stop my summary there since this is something that absolutely merits a careful read. Take a look and join in the discussion.
Posted by ben vershbow at 12:54 PM | Comments (0)
tags: Education , Publishing, Broadcast, and the Press , academia , e-publishing , monograph , peer_review , publishing , scholarship , university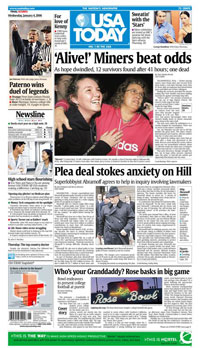 I picked up The New York Times from outside my door this morning knowing that the lead headline was going to be wrong. I still read the print paper every morning – I do read the electronic version, but I find that my reading there tends to be more self-selecting than I'd like it to be – but lately I find myself checking the Web before settling down to the paper and a cup of coffee. On the Web, I'd already seen the predictable gloating and hand-wringing in evidence there. Because of some communication mixup, the papers went to press with the information that the trapped West Virginia coal miners were mostly alive; a few hours later it turned out that they were, in fact, mostly dead. A scrutiny of the front pages of the New York dailies at the bodega this morning revealed that just about all had the wrong news – only Hoy, a Spanish-language daily didn't have the story, presumably because it went to press a bit earlier. At right is the front page of today's USA Today, the nation's most popular newspaper; click on the thumbnail for a more legible version. See also the gallery at their "newseum". (Note that this link won't show today's papers tomorrow – my apologies, readers of the future, there doesn't seem to be anything that can be done for you, copyright and all that.)
At left is another front page of a newspaper, The New York Times from April 20, 1950 (again, click to see a legible version). I found it last night at the start of Marshall McLuhan's The Mechanical Bride: Folklore of Industrial Man. Published in 1951, The Mechanical Bride is one of McLuhan's earliest works; in it, he primarily looks at the then-current world of print advertising, starting with the front page shown here. To my jaundiced eye, most of the book hasn't stood up that well; while it was undoubtedly very interesting at the time – being one of the first attempts to seriously deal with how people interact with advertisements from a critical perspective – fifty years, and billions and billions of advertisements later, it doesn't stand up as well as, say, Judith Williamson's Decoding Advertisements manages to. But bits of it are still interesting: McLuhan presents this front page to talk about how Stephane Mallarmé and the Symbolists found the newspaper to be the modern symbol of their day, with the different stories all jostling each other for prominence on the page.
But you don't – at least, I don't – immediately see that when you look at the front page that McLuhan exhibits. This was presumably an extremely ordinary front page when he was exhibiting it, just as the USA Today up top might be representative today. Looked at today, though, it's something else entirely, especially when you what newspapers look like now. You can notice this even in my thumbnails: when both papers are normalized to 200 pixels wide, you can't read anything in the old one, besides that it says "The New York Times" as the top, whereas you can make out the headlines to four stories in the USA Today. Newspapers have changed, not just from black & white to color, but in the way the present text and images. In the old paper there are only two photos, headshots of white men in the news – one a politician who's just given a speech, the other a doctor who's had his license revoked. The USA Today has perhaps an analogue to that photo in Jack Abramoff's perp walk; it also has five other photos, one of the miners' deluded family members (along with Abramoff, the only news photos), two sports-related photos – one of which seems to be stock footage of the Rose Bowl sign, a photo advertising television coverage inside, and a photo of two students for a human interest story. This being the USA Today, there's also a silly graph in the bottom left; the green strip across the bottom is an ad. Photos and graphics take up more than a third of the front page of today's paper.
What's overwhelming to me about the old Times cover is how much text there is. This was not a newspaper that was meant to be read at a glance – as you can do with the thumbnail of the USA Today. If you look at the Times more closely it looks like everything on the front page is serious news. You could make an argument here about the decline of journalism, but I'm not that interested in that. More interesting is how visual print culture has become. Technology has enabled this – a reasonably intelligent high-schooler could, I think, create a layout like the USA Today. But having this possibility available would also seem to have had an impact on the content – and whether McLuhan would have predicted that, I can't say.
Posted by dan visel at 11:21 AM | Comments (0)
tags: Publishing, Broadcast, and the Press , culture , design , design_curmudgeonry , layout , mcluhan , news , newspaper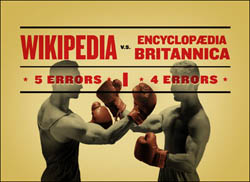 In a nice comment in yesterday's Times, "The Nitpicking of the Masses vs. the Authority of the Experts," George Johnson revisits last month's Seigenthaler smear episode and Nature magazine Wikipedia-Britannica comparison, and decides to place his long term bets on the open-source encyclopedia:
It seems natural that over time, thousands, then millions of inexpert Wikipedians - even with an occasional saboteur in their midst - can produce a better product than a far smaller number of isolated experts ever could.
Reading it, a strange analogy popped into my mind: "Who Wants to Be a Millionaire." Yes, the game show. What does it have to do with encyclopedias, the internet and the re-mapping of intellectual authority? I'll try to explain. "Who Wants to Be a Millionaire" is a simple quiz show, very straightforward, like "Jeopardy" or "The $64,000 Question." A single contestant answers a series of multiple choice questions, and with each question the money stakes rise toward a million-dollar jackpot. The higher the stakes the harder the questions (and some seriously overdone lighting and music is added for maximum stress). There is a recurring moment in the game when the contestant's knowledge fails and they have the option of using one of three "lifelines" that have been alloted to them for the show.
The first lifeline (and these can be used in any order) is the 50:50, which simply reduces the number of possible answers from four to two, thereby doubling your chances of selecting the correct one -- a simple jiggering of probablities.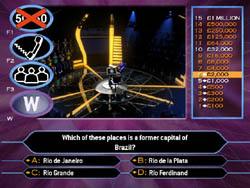 The other two are more interesting. The second lifeline is a telephone call to a friend or relative at home who is given 30 seconds to come up with the answer to the stumper question. This is a more interesting kind of a probability, since it involves a personal relationship. It deals with who you trust, who you feel you can rely on. Last, and my favorite, is the "ask the audience" lifeline, in which the crowd in the studio is surveyed and hopefully musters a clear majority behind one of the four answers. Here, the probability issue gets even more intriguing. Your potential fortune is riding on the knowledge of a room full of strangers.
In most respects, "Who Wants to Be a Millionaire" is just another riff on the classic quiz show genre, but the lifeline option pegs it in time, providing a clue about its place in cultural history. The perceptive game show anthropologist would surely recognize that the lifeline is all about the network. It's what gives "Millionaire" away as a show from around the time of the tech bubble in the late 90s -- manifestly a network-era program. Had it been produced in the 50s, the lifeline option would have been more along the lines of "ask the professor!" Lights rise on a glass booth containing a mustached man in a tweed jacket sucking on a pipe. Our cliché of authority. But "Millionaire" turns not to the tweedy professor in the glass booth (substitute ivory tower) but rather to the swarming mound of ants in the crowd.
And that's precisely what we do when we consult Wikipedia. It isn't an authoritative source in the professor-in-the-booth sense. It's more lifeline number 3 -- hive mind, emergent intelligence, smart mobs, there is no shortage of colorful buzzwords to describe it. We've always had lifeline number 2. It's who you know. The friend or relative on the other end of the phone line. Or think of the whispered exchange between students in the college library reading room, or late-night study in the dorm. Suddenly you need a quick answer, an informal gloss on a subject. You turn to your friend across the table, or sprawled on the couch eating Twizzlers: When was the Glorious Revolution again? Remind me, what's the Uncertainty Principle?
With Wikipedia, this friend factor is multiplied by an order of millions -- the live studio audience of the web. This is the lifeline number 3, or network, model of knowledge. Individual transactions may be less authoritative, pound for pound, paragraph for paragraph, than individual transactions with the professors. But as an overall system to get you through a bit of reading, iron out a wrinkle in a conversation, or patch over a minor factual uncertainty, it works quite well. And being free and informal it's what we're more inclined to turn to first, much more about the process of inquiry than the polished result. As Danah Boyd puts it in an excellently measured defense of Wikipedia, it "should be the first source of information, not the last. It should be a site for information exploration, not the definitive source of facts." Wikipedia advocates and critics alike ought to acknowledge this distinction.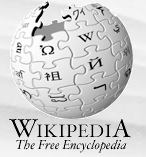 So, having acknowledged it, can we then broker a truce between Wikipedia and Britannica? Can we just relax and have the best of both worlds? I'd like that, but in the long run it seems that only one can win, and if I were a betting man, I'd have to bet with Johnson. Britannica is bound for obsolescence. A couple of generations hence (or less), who will want it? How will it keep up with this larger, far more dynamic competitor that is already of roughly equal in quality in certain crucial areas?
Just as the printing press eventually drove the monastic scriptoria out of business, Wikipedia's free market of knowledge, with all its abuses and irregularities, its palaces and slums, will outperform Britannica's centralized command economy, with its neat, cookie-cutter housing slabs, its fair, dependable, but ultimately less dynamic, system. But, to stretch the economic metaphor just a little further before it breaks, it's doubtful that the free market model will remain unregulated for long. At present, the world is beginning to take notice of Wikipedia. A growing number are championing it, but for most, it is more a grudging acknowledgment, a recognition that, for better of for worse, what's going on with Wikipedia is significant and shouldn't be ignored.
Eventually we'll pass from the current phase into widespread adoption. We'll realize that Wikipedia, being an open-source work, can be repackaged in any conceivable way, for profit even, with no legal strings attached (it already has been on sites like about.com and thousands -- probably millions -- of spam and link farms). As Lisa intimated in a recent post, Wikipedia will eventually come in many flavors. There will be commercial editions, vetted academic editions, handicap-accessible editions. Darwinist editions, creationist editions. Google, Yahoo and Amazon editions. Or, in the ultimate irony, Britannica editions! (If you can't beat 'em...)
All the while, the original Wikipedia site will carry on as the sprawling community garden that it is. The place where a dedicated minority take up their clippers and spades and tend the plots. Where material is cultivated for packaging. Right now Wikipedia serves best as an informal lifeline, but soon enough, people will begin to demand something more "authoritative," and so more will join in the effort to improve it. Some will even make fortunes repackaging it in clever ways for which people or institutions are willing to pay. In time, we'll likely all come to view Wikipedia, or its various spin-offs, as a resource every bit as authoritative as Britannica. But when this happens, it will no longer be Wikipedia.
Authority, after all, is a double-edged sword, essential in the pursuit of truth, but dangerous when it demands that we stop asking questions. What I find so thrilling about the Wikipedia enterprise is that it is so process-oriented, that its work is never done. The minute you stop questioning it, stop striving to improve it, it becomes a museum piece that tells the dangerous lie of authority. Even those of use who do not take part in the editorial gardening, who rely on it solely as lifeline number 3, we feel the crowd rise up to answer our query, we take the knowledge it gives us, but not (unless we are lazy) without a grain of salt. The work is never done. Crowds can be wrong. But we were not asking for all doubts to be resolved, we wanted simply to keep moving, to keep working. Sometimes authority is just a matter of packaging, and the packaging bonanza will soon commence. But I hope we don't lose the original Wikipedia -- the rowdy community garden, lifeline number 3. A place that keeps you on your toes -- that resists tidy packages.
Posted by ben vershbow at 07:37 AM | Comments (3)
tags: Publishing, Broadcast, and the Press , authority , britannica , collective_intelligence , credibility , emergence , encyclopedia , game_show , hive_mind , jimmy_wales , lifeline , network , open_source , seigenthaler , smart_mobs , who_wants_to_be_a_millionaire , wikipedia
In developed nations, and in the US in particular, high-speed wireless access to the Internet is a given for the affluent and an achievable possibility for most. In the rest of the world, owning a computer is a dream for a community, and a fantasy for the individual. At this moment, away in the central mountains of Colombia, I am virtually disconnected from the world, though quite connected to the splendor of nature. I'm writing this relying on uncertain electricity that, if it fails, will be backed up by a gas generator that will keep food fresh and beer cold, the hell with the laptop. Reading one of last week's Medellín's newspapers, I was surprised to see news of the advent of the BlueBerry as a technological advance that will reach the city in early 2006. Medellín is a booming, sophisticated Third World city of more than 3.5 million people. This piece of news made clearer for me, more than ever, how in the US we take technology for granted when, in fact, it is the domain of only a small minority of the world. This doesn't mean that the rest don't need connectivity, it means that if they are being pushed to play in the global monopoly game, they must have it. From that perspective, I bring the New York Times Magazine's fifth edition of The Year in Ideas" (12/11/2005.) As always, it examines a number of trends and fads that, in a way or another, were markers of the year. Considering the year at the Institute and its pursuit of the meaningful among myriad innovations, I'll review some of the ideas the Times chose, that meet the ones the Institute brought to the front throughout the year. Beyond the noteworthy technological inventions, it is the human contribution, the users' innovative ways of dealing with what already exists in the Internet, which make them worth reflecting upon.
The political power of the blogosphere is an accepted fact, but it is the media infrastructure that passes on what is said on blogs what has given the conservatives the upper hand. Even though Howard Dean's campaign epitomized the power of the liberal blogosphere, the so called "Net roots" continue to be regarded as the terrain of young people with the time in their hands to participate in virtual dialogue. The liberal's approach blogs as a forum to air ideas and to criticize not only their opponents but also each other, differs greatly from that of the conservatives'. They are not particularly interested in introspection and use the Web to support their issues and to induce emotional responses from their base. But, it is their connection to a network of local and national talk-radio and TV shows what has given exposure and credibility to the conservative blogs. Here, we have a sad, but true, example of how it is the coalescence of different media what matters, not their insular existence.

The news media increasingly have been using the Web both as an enhancer and as a way to achieve two-way communications with the public. An exciting example of the meeting of journalism and the blog is the New Orleans Times-Picayune. Before Katrina hit the city, they set up a page on their Web site called "Hurricane Katrina Weblog." Its original function was supplemental. However, when the flood came and the printed edition was shut down, the blog became the newspaper. Even though the paper's staff kept compiling a daily edition as a download, the blog was brimming with posts appearing throughout the day and readership grew exponentially, getting 20 to 30 million page views per day. The paper continued posting carefully edited stories interspersed with short dispatches phoned or e-mailed to the newspaper's new headquarters in Baton Rouge. In the words of Paul Tough, "what resulted was exciting and engrossing and new, a stream-of-consciousness hybrid that combined the immediacy and scattershot quality of a blog with the authority and on-the-scene journalism of a major daily newspaper."
Joshua M. Marshall, editor of the blog Talkingpointsmemo.com, decided to ask his readers to share their knowledge of the ever spreading Washington scandals in an effort to keep abreast of news. He called his experiment "open-source investigative reporting." Marshall's blog has about 100,000 readers a day and he saw in them the potential to gather news in a nationwide basis. For instance, he relied on his readers' expertise with Congressional ethics code in order to determine if Jack Abramoff's gifts were violations. What Marshall has come up with is a very large news-gathering and fact-checking network, a healthy alternative to traditional journalism.
Podcasting has become another alternative to broadcasting which provides the ability to access audio and video programs as soon as they're delivered to your computer, or to pile them up as you do with written media. Now, through iTunes, we are experiencing the advent of homemade video postcasts. Some of them have already thousands of viewers. Potentially, this could become the next step of community access television.
The mash-up of data from different web sites has gained thousands of adepts. One of the first ones was Adrian Holovaty's Chicagocrime.org, a street map of Chicago from Google overlaid with crime statistics from the Chicago Police online database. Following this, many people started to make annotated maps, organizing all sorts of information geographically from real-estate listings to memory maps. The social possibilities of this personal cartography are enormous. The Times brings Matthew Haughey's "My Childhood, Seen by Google Maps," as an example of an elegant and evocative project. If we think of the illuminated maps that expanded the world and ignited the imagination of many explorers, this new form of cartography brings a similar human dimension to the perfect satellite maps.
Thomas Vander Wal has called "folksonomy" to tagging taken to the level of taxonomy. The labeling of people's photos, on Flicker for instance, gets richer by the additions of others who tag the same photos for their own use. Daniel H. Pink claims, "The cumulative force of all the individual tags can produce a bottom-up, self organized system for classifying mountains of digital material." In an interesting twist, several institutions that are part of the Art Museum Community Cataloging Project, including the San Francisco Museum of Modern Art and the Guggenheim, are taking a folksonomic approach to their online collections by allowing patrons to supplement the annotations done by curators, making them more accessible and useful to people.
The effort of Nicholas Negroponte, chairman of the MIT's Media Lab, to raise the funds to have a group of his colleagues design a no-frills, durable, and cheap computer for the children of the world is a terrific one. Having laptops equipped with a hand crank, in absence of electricity, and using wireless peer-to-peer connections to create a local network will make it easier to access the Internet from economically challenged areas of the world, notwithstanding the difficulties this presents. The detractors of Negroponte's effort claim that children in Africa, for instance, will not benefit from having access to the libraries of the world if they don't understand foreign languages; that children with little exposure to modern civilization will suddenly have access to pornography and commercialism; and that wealthy donors should concentrate on malaria eradication before giving an e-mail address to every child. Negroponte, as Jeffrey Sachs, Bono, Kofi Annan, and many others, know that education along with connectivity, are key to bring the next generation out of the poverty cycle to which they have been condemned by foreign powers interested in the resources of their countries, and by every corrupt local regime that has worked along the lines of those powers. The $100 laptop, accompanied by a sound and humane program to use them will bring enormous benefits.
A. O. Scott's review of the documentary as a genre that supplies satisfaction not from Hollywood formulas but from the real world, reminded me of Bob Stein's quest for thrills beyond technologically enhanced reality. A factor of the postmodern condition is the unprecedented immediate accessibility to the application of scientific knowledge that technology brings, accessibility that has permeated our relationships with and towards everything. Knowledge has acquired an unsettling superficiality because it has become an economic product. Technology is used and abused, forced upon the consumer in all sorts of ways and Hollywood's productions are the obvious example. 2005 was the year of the documentary, and I suspect this has to do with a yearning for the human, for the real, for the immediate, for the unmediated. A. O. Scott eloquently traces that line when he praises Luc Jacquet's "March of the Penguins" as the documentary that hits it all; epic journey, humor, tenderness and suspense, as well as "an occasion for culture-war skirmishing. In short it provided everything you'd want from a night at the movies, without stars or special effects. It's almost too good to be true." With that I greet 2006.
Posted by sol gaitan at 11:17 PM | Comments (0)
tags: Negroponte , Nicholas , Publishing, Broadcast, and the Press , documentary , folksonomy , media , podcasting
There's a good article in Business Week describing the threat posed by unregulated phone and cable companies to the freedom and neutrality of the internet. The net we know now favors top-down and bottom-up publishing equally. Yahoo! or The New York Times may have more technical resources at their disposal than your average blogger, but in the pipes that run in and out of your home connecting you to the net, they are equals.
That could change, however. Unless government gets pro-active on the behalf of ordinary users, broadband providers will be free to privilege certain kinds of use and certain kinds of users, creating the conditions for a broadcast-oriented web and charging higher premiums for more independently creative uses of bandwidth.
Here's how it might work:
So the network operators figure they can charge at the source of the traffic -- and they're turning to technology for help. Sandvine and other companies, including Cisco Systems, are making tools that can identify whether users are sending video, e-mail, or phone calls. This gear could give network operators the ability to speed up or slow down certain uses.
That capability could be used to help Internet surfers. BellSouth, for one, wants to guarantee that an Internet-TV viewer doesn't experience annoying millisecond delays during the Super Bowl because his teenage daughter is downloading music files in another room.
But express lanes for certain bits could give network providers a chance to shunt other services into the slow lane, unless they pay up. A phone company could tell Google or another independent Web service that it must pay extra to ensure speedy, reliable service.
One commenter suggests a rather unsavory scheme:
The best solution is to have ISPs change monthly billing to mirror cell phone bills: X amount of monthly bandwidth any overage customer would be charged accordingly. File sharing could become legit, as monies from our monthly bills could be funneled to the apprioprate copyright holder (big media to regular Joe making music in his room) and the network operators will be making more dough on their investment. With the Skypes of the world I can't see this not happenning!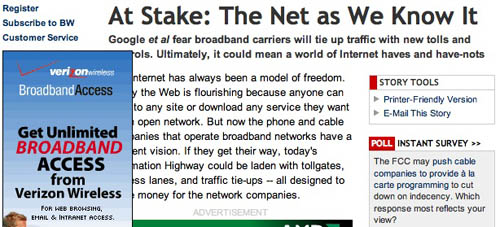 It seems appropriate that when I initially tried to read this article, a glitchy web ad was blocking part of the text -- an ad for broadband access no less. Bastards.
Posted by ben vershbow at 07:27 AM | Comments (1)
tags: ISP , Network_Freedom , Publishing, Broadcast, and the Press , bandwidth , broadband , cable , e-publishing , internet , network_neutrality , phone
A little while ago I came across this website maintained by a group of journalism students, business writers and bloggers in Hong Kong providing "frontline coverage" of the current WTO meetings. The site provides a mix of on-the-ground reporting, photography, event schedules, and useful digests of global press coverage of the week-long event and surrounding protests. It feels sort of halfway between a citizen journalism site and a professional news outlet. It's amazing how this sort of thing can be created practically overnight.
They have a number of good photo galleries. Here are the Korean farmers jumping into Hong Kong Harbor: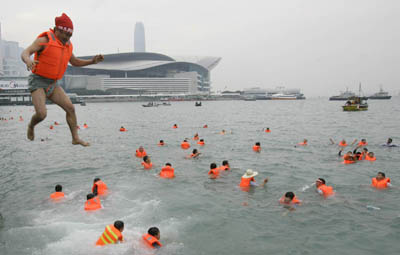 Posted by ben vershbow at 05:54 PM | Comments (0)
tags: Hong_Kong , Publishing, Broadcast, and the Press , WTO , citizen_journalism , globalization , journalism , media , protests
Kathleen Fitzpatrick has put forth a very exciting proposal calling for the formation of an electronic academic press. Recognizing the crisis in academic publishing, particularly with the humanities, Fitzpatrick argues that:
The choice that we in the humanities are left with is to remain tethered to a dying system or to move forward into a mode of publishing and distribution that will remain economically and intellectually supportable into the future.
i've got my fingers crossed that Kathleen and her future colleagues have the courage to go way beyond PDF and print-on-demand; the more Electrapress embraces new forms of born-digital documents especially in an open-access pubishing environment, the more interesting the new enterprise will be.
Posted by bob stein at 02:36 AM | Comments (1)
tags: Publishing, Broadcast, and the Press , academia , e-publishing , ebooks , peer_review , publishing , university
Online news is now fair game for all fourteen journalism categories of the Pulitzer Prize (previously only the Public Service category accepted online entries). However, online portions of prize submissions must be text-based, and the only web-exclusive content accepted will be in the breaking news reporting and breaking news photography categories.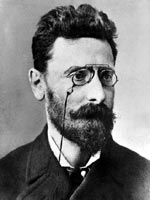 But this presumably opens the door to some Katrina-related Pulitzers this April. I would put my bets on nola.com, the New Orleans Times-Picayune site that kept reports flying online throughout the hurricane.
Of course, the significance of this is mainly symbolic. When the super-prestigious Pulitzer (that's him to the right) starts to re-align its operations, you know there are bigger plate tectonics at work. This would seem to herald an eventual embrace of blogs, most obviously in the areas of commentary, beat reporting, community service, and explanatory reporting (though investigative reporting may not be far off). The committee would do well to consider adding a "news analysis" category for all the fantastic websites, many of them blogs, that help readers make sense of the news and act as a collective watchdog for the press.
Also, while the Pulitzer changes evince a clear preference for the written word, it seems inevitable that inter-media journalism will continue to gain in both quality and legitimacy. We'll probably look back on all the Katrina coverage as the watershed moment. Newspapers (some of them anyway) will figure out that to stay relevant, and distinctive enough not to be pulled apart by aggregators like Google or Yahoo news search, they will have to weave a richer tapestry of traditional reporting, commentary, features, and rich multimedia: a unique window to the world.
Nola.com didn't just provide good, constant coverage, it saved lives. It was an indispensible, unique portal that could not be matched by any aggregator (though harnessing the power of aggregation is part of what made it successful). The crisis of the hurricane put in relief what could be a more everyday strategy for newspapers. The NY Times currently is experimenting with this, developing a range of multimedia features and cordoning off premium content behind its Select pay wall. While I don't think they've yet figured out the right combination of premium content to attract large numbers of paying web subscribers, their efforts shouldn't necessarily be dismissed.
Discussions on the future of the news industry usually center around business models and the problem of solvency with a web-based model. These questions are by no means trivial, but what they tend to leave out is how the evolving forms of journalism might affect what readers consider valuable. And value is, after all, what you can charge for. It's fatalistic to assume that the web's entropic power will just continue to wear down news institutions until they vanish. The tendency on the web toward fragmentation is indeed strong, but I wouldn't underestimate the attraction of a quality product.
A couple of years ago, file sharing seemed to spell doom for the music industry, but today online music retailers are outselling most physical stores. Perhaps there is a way for news as well, but the news will have to change. Dan Gillmor is someone who has understood this for quite some time, and I quote from a rather prescient opinion piece he wrote back in 1997 when the Pulitzers were just beginning to wonder what to do about all this new media (this came up today on the Poynter Online-News list):
When we take journalism into the digital realm, media distinctions lose their meaning. My newspaper is creating multimedia journalism, including video reports, for our Web site. We strongly believe that the online component of our work augments what we sometimes call the "dead-tree" edition, the newspaper itself. Meanwhile, CNN is running text articles on its Web site, adding context to video reports.

So you have to ask a simple question or two: Online, what's a newspaper? What's a broadcaster?

Suppose CNN posts a particularly fine video report on its Web site, augmented by old-fashioned text and graphics. If the Pulitzer Prizes are o pen to online content, the CNN report should be just as valid an entry as, say, a newspaper series posted online and augmented with video.

And what about the occasionally exceptional journalism we're seeing from Web sites (or on CD-ROMs) produced by magazines, newsletters, online-only companies or even self-appointed gadflies? Corporate propaganda obviously will fail the Pulitzer test, but is a Microsoft-sponsored expose of venality by a competitor automatically invalid when it's posted on the Microsoft Network news site or MSNBC? Drawing these lines will take serious wisdom, unless the Pulitzer people decide simply to ignore trends and keep the prizes the way they are, in which case the awards will become quaint - or worse, irrelevant.
I'm also intrigued by another change made by the Pulitzer committee (from the A.P.):
In a separate change, the upcoming Pulitzer guidelines for the feature writing category will give ''prime consideration to quality of writing, originality and concision.'' The previous guidelines gave ''prime consideration to high literary quality and originality.''
Drop the "literary" and add "concision." A move to brevity and a more colloquial character are already greatly in evidence in the blogosphere and it's beginning to feed back into the establishment press. Employing once again the trusty old Pulitzer as barometer, this suggests that that most basic of journalistic forms -- "the story" -- is changing.
Posted by ben vershbow at 04:45 PM | Comments (0)
tags: Publishing, Broadcast, and the Press , aggregation , journalism , katrina , media , multimedia , news , newspaper , pulitzer
There's an interview with Cory Doctorow in Openbusiness this morning. Doctorow, who distributes his books for free on the internet, envisions a future in which writers see free electronic distibution as a valuable component of their writing and publishing process. This means, in turn, that writers and publishers need to realize that ebooks and paper books have distinct differences:
Ebooks need to embrace their nature. The distinctive value of ebooks is orthogonal to the value of paper books, and it revolves around the mix-ability and send-ability of electronic text. The more you constrain an ebook's distinctive value propositions — that is, the more you restrict a reader's ability to copy, transport or transform an ebook — the more it has to be valued on the same axes as a paper-book. Ebooks *fail* on those axes.
On first read, I thought that Doctorow, much like Julia Keller in her Nov. 27 Chicago Tribune article, wanted to have it both ways: he acknowledges that, in some ways, ebooks challenge the idea of the paper books, but he also suggests that the paper book will remain unaffected by these challenges. But then I read more of Doctorow's ideas about writing, and realized that, for Doctorow, the malleability of the digital format only draws attention to the fact that books are not always as "congealed" as their material nature suggests:
I take the view that the book is a "practice" -- a collection of social and economic and artistic activities -- and not an "object." Viewing the book as a "practice" instead of an object is a pretty radical notion, and it begs the question: just what the hell is a book?
I like this idea of the book as practice, though I don't think it's an idea that would, or could, be embraced by all writers. It's interesting to ponder the ways in which some writers are much more invested in the "thingness" of books than others — usually, I find myself thinking about the kinds of readers who tend to be more invested in the idea of books as objects.
Posted by lisa lynch at 10:10 AM | Comments (3)
tags: Publishing, Broadcast, and the Press , doctorow , ebooks , publishing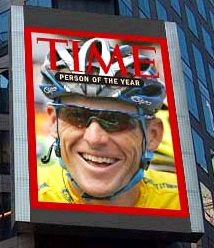 Time magazine is allowing anyone to submit photos of people they want to be "Person of the Year" to be projected on a billboard in Times Square. However, the website states that what they really want is to have people submit photos of themselves. All the photos that are selected to be projected will be photographed by webcam and their owners will be contacted. The images can be viewed, printed and sent to friends.
If the chance of seeing your image on a giant billboard in Times Square in real time is small, what is the difference between having Time photoshop your face onto its cover and doing it yourself? Is it the idea of projecting your image onto a billboard (which can be simulated as well)?
Is this Time magazine diminishing their role as information filter or it is an established news outlet recognizing the idea that anyone can be a publisher?
Posted by ray cha at 12:33 PM | Comments (0)
tags: Mediated Existence , Publishing, Broadcast, and the Press , mediated , photoshop , publishing , time
An article in yesterday's Washington Post -- "Executive Wants to Charge for Web Speed" -- brings us back to the question of pipes and the future of the internet.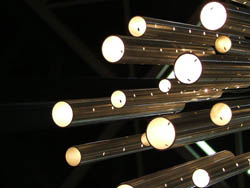 The chief technology officer for Bell South says telecoms and cable companies ought to be allowed to offer priority deals to individual sites, charging them extra for faster connections. The Post:
Several big technology firms and public interest groups say that approach would enshrine Internet access providers as online toll booths, favoring certain content and shutting out small companies trying to compete with their offerings.
Among these "big technology firms" are Google, Yahoo!, Amazon and eBay, all of whom have pressed the FCC for strong "network neutrality" provisions in the latest round of updates to the 1996 Telecommunications Act. These would forbid discrimination by internet providers against certain kinds of content and services (i.e. the little guys). BellSouth claims to support the provisions, though the statements of its tech officer suggest otherwise.
Turning speed into a bargaining chip will undoubtedly privilege the richer, more powerful companies and stifle competition -- hardly a net-neutral scenario. They claim it's no different from an airline offering business class -- it doesn't prevent folks from riding coach and reaching their destination. But we all know how cramped and awful coach is. The truth is that the service providers discriminate against everyone on the web. We're all just freeloaders leeching off their pipes. The only thing that separates Google from the lady blogging about her cat is how much money they can potentially pay for pipe rental. That's where the "priorities" come in.
Moreover, the web is on its way to merging with cable television, and this, in turn, will increase the demand for faster connections that can handle heavy traffic. So "priority" status with the broadband providers will come at an ever increasing premium. That's their ideal business model, allowing them to charge the highest tolls for the use of their infrastructure. That's why the telecos and cablecos want to ensure, through speed-baiting and other screw-tightening tactics, that the net transforms from a messy democratic commons into a streamlined broadcast medium. Alternative media, video blogging, local video artists? These will not be "priorities" in the new internet. Maximum profit for pipe-holders will mean minimum diversity and a one-way web for us.
In a Business Week interview last month, SBC Telecommunications CEO Edward Whitacre expressed what seemed almost like a lust for revenge. Asked, "How concerned are you about Internet upstarts like Google, MSN, Vonage, and others?" he replied:
How do you think they're going to get to customers? Through a broadband pipe. Cable companies have them. We have them. Now what they would like to do is use my pipes free, but I ain't going to let them do that because we have spent this capital and we have to have a return on it. So there's going to have to be some mechanism for these people who use these pipes to pay for the portion they're using. Why should they be allowed to use my pipes?

The Internet can't be free in that sense, because we and the cable companies have made an investment and for a Google or Yahoo! or Vonage or anybody to expect to use these pipes [for] free is nuts!
This makes me worry that discussions about "network neutrality" overlook a more fundamental problem: lack of competition. "That's the voice of someone who doesn't think he has any competitors," says Susan Crawford, a cyberlaw and intellectual property professor at Cardozo Law School who blogs eloquently on these issues. She believes the strategy to promote network neutrality will ultimately fail because it accepts a status quo in which a handful of broadband monopolies dominate the market. "We need to find higher ground," she says.
I think the real fight should be over rights of way and platform competition. There's a clear lack of competition in the last mile -- that's where choice has to exist, and it doesn't now. Even the FCC's own figures reveal that cable modem and DSL providers are responsible for 98% of broadband access in the U.S., and two doesn't make a pool. If the FCC is getting in the way of cross-platform competition, we need to fix that. In a sense, we need to look down -- at the relationship between the provider and the customer -- rather than up at the relationship between the provider and the bits it agrees to carry or block...

...Competition in the market for pipes has to be the issue to focus on, not the neutrality of those pipes once they have been installed. We'll always lose when our argument sounds like asking a regulator to shape the business model of particular companies.
The broadband monopolies have their priorities figured out. Do we?
image: "explosion" (reminded me of fiber optic cable) by The Baboon, via Flickr
Posted by ben vershbow at 08:31 AM | Comments (3)
tags: BellSouth , Network_Freedom , Publishing, Broadcast, and the Press , SBC , broadband , cable , internet , network_neutrality , telecom , web
For just over four months, a biography of Freedom Forum Founder John Seigenthaler that appeared on Wikipedia, Biography.com, and Answers.com claimed -- incorrectly -- that he was once a suspect in the assasination of both John and Robert Kennedy. Last month, Seigenthaler found out about it, and he got angry. Very angry.
In fact, he got angry enough to write a November 29 editorial in USA Today complaining about Federal laws that protect online corporations like Wikiepedia from libel lawsuits and protect the anonymity of the person who published false information about him online.
Don't get me wrong: it's certainly a serious problem that Seigenthaler's biography contained false information (I haven't been able to determine yet whether the assassination rumor is an artifact of the vast Kennedy conspiracy rumor mill, or whether it was a pure invention of the phony biographer — anyone know?). And the flaws in Wikipedia are a real issue. But I'm still astonished that one of the nation's great free speech advocates seems to be advocating systemic changes to legislation that protects not only prank speech, but political speech online.
Is it that Seigenthaler feels (but does not say) that there is a fundamental difference between print media and online? Or is this a case of someone knowing Seigenthaler's Achille's heel, and publishing the one rumor about him that would cause him to seemingly contradict his basic principles?
Posted by lisa lynch at 10:11 AM | Comments (3)
tags: Publishing, Broadcast, and the Press , censorship , free , libel , speech , wikepedia
Grand theories about upheavals on the internet horizon are in ready supply. Singularities are near. Explosions can be expected in the next six to eight months. Or the whole thing might just get "flushed" down the tubes. This last scenario is described at length in a recent essay in Linux Journal by Doc Searls, which predicts the imminent hijacking of the net by phone and cable companies who will turn it into a top-down, one-way broadcast medium. In other words, the net's utopian moment, the "read/write" web, may be about to end. Reading Searls' piece, I couldn't help thinking about the story of radio and a wonderful essay Brecht wrote on the subject in 1932: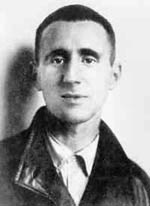 Here is a positive suggestion: change this apparatus over from distribution to communication. The radio would be the finest possible communication apparatus in public life, a vast network of pipes. That is to say, it would be if it knew how to receive as well as to transmit, how to let the listener speak as well as hear, how to bring him into a relationship instead of isolating him. On this principle the radio should step out of the supply business and organize its listeners as suppliers....turning the audience not only into pupils but into teachers.
Unless you're the military, law enforcement, or a short-wave hobbyist, two-way radio never happened. On the mainstream commercial front, radio has always been about broadcast: a one-way funnel. The big FM tower to the many receivers, "prettifying public life," as Brecht puts it. Radio as an agitation? As an invitation to a debate, rousing families from the dinner table into a critical encounter with their world? Well, that would have been neat.
Now there's the internet, a two-way, every-which-way medium -- a stage of stages -- that would have positively staggered a provocateur like Brecht. But although the net may be a virtual place, it's built on some pretty actual stuff. Copper wire, fiber optic cable, trunks, routers, packets -- "the vast network of pipes." The pipes are owned by the phone and cable companies -- the broadband providers -- and these guys expect a big return (far bigger than they're getting now) on the billions they've invested in laying down the plumbing. Searls:
The choke points are in the pipes, the permission is coming from the lawmakers and regulators, and the choking will be done....The carriers are going to lobby for the laws and regulations they need, and they're going to do the deals they need to do. The new system will be theirs, not ours....The new carrier-based Net will work in the same asymmetrical few-to-many, top-down pyramidal way made familiar by TV, radio, newspapers, books, magazines and other Industrial Age media now being sucked into Information Age pipes. Movement still will go from producers to consumers, just like it always did.
If Brecht were around today I'm sure he would have already written (or blogged) to this effect, no doubt reciting the sad fate of radio as a cautionary tale. Watch the pipes, he would say. If companies talk about "broad" as in "broadband," make sure they're talking about both ends of the pipe. The way broadband works today, the pipe running into your house dwarfs the one running out. That means more download and less upload, and it's paving the way for a content delivery platform every bit as powerful as cable on an infinitely broader band. Data storage, domain hosting -- anything you put up there -- will be increasingly costly, though there will likely remain plenty of chat space and web mail provided for free, anything that allows consumers to fire their enthusiasm for commodities through the synapse chain.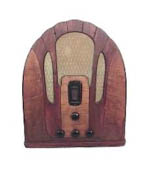 If the net goes the way of radio, that will be the difference (allow me to indulge in a little dystopia). Imagine a classic Philco cathedral radio but with a few little funnel-ended hoses extending from the side that connect you to other listeners. "Tune into this frequency!" "You gotta hear this!" You whisper recommendations through the tube. It's sending a link. Viral marketing. Yes, the net will remain two-way to the extent that it helps fuel the market. Web browsers, like the old Philco, would essentially be receivers, enabling participation only to the extent that it encouraged others to receive.
You might even get your blog hosted for free if you promote products -- a sports shoe with gelatinous heels or a music video that allows you to undress the dancing girls with your mouse. Throw in some political rants in between to blow off some steam, no problem. That's entrepreneurial consumerism. Make a living out of your appetites and your ability to make them infectious. Hip recommenders can build a cosy little livelihood out of their endorsements. But any non-consumer activity will be more like amateur short-wave radio: a mildly eccentric (and expensive) hobby (and they'll even make a saccharine movie about a guy communing with his dead firefighter dad through a ghost blog).
Searls sees it as above all a war of language and metaphor. The phone and cable companies will dominate as long as the internet is understood fundamentally as a network of pipes, a kind of information transport system. This places the carriers at the top of the hierarchy -- the highway authority setting the rules of the road and collecting the tolls. So far the carriers have managed, through various regulatory wrangling and court rulings, to ensure that the "transport metaphor" has prevailed.
But obviously the net is much more than the sum of its pipes. It's a public square. It's a community center. It's a market. And it's the biggest publishing system the world has ever known. Searls wants to promote "place metaphors" like these. Sure, unless you're a lobbyist for Verizon or SBC, you probably already think of it this way. But in the end it's the lobbyists that will make all the difference. Unless, that is, an enlightened citizens' lobby begins making some noise. So a broad, broad as in broadband, public conversation should be in order. Far broader than what goes on in the usual progressive online feedback loops -- the Linux and open source communities, the creative commies, and the techno-hip blogosphere, that I'm sure are already in agreement about this.
Google also seems to have an eye on the pipes, reportedly having bought thousands of miles of "dark fiber" -- pipe that has been laid but is not yet in use. Some predict a nationwide "Googlenet." But this can of worms is best saved for another post.
Posted by ben vershbow at 08:11 AM | Comments (2)
tags: Network_Freedom , Publishing, Broadcast, and the Press , brecht , broadband , broadcast , cable , fiber , google , internet , linux , media , net , radio , short_wave , telecom , telephone , tubes , utopia , verizon , web
Craigslist founder Craig Newmark has announced he will launch a major citizen journalism site within the next three months. As quoted in The Guardian:
The American public has lost a lot of trust in conventional newspaper mechanisms. Mechanisms are now being developed online to correct that.

...It was King Henry II who said: 'Won't someone rid me of that turbulent priest?' We have seen a modern manifestation of that in the US with the instances of plausible deniability, the latest example of that has been the Valerie Plame case and that has caused damage.
Can a Craiglist approach work for Washington politics? It's hard to imagine a million worker ants distributed across the nation cracking Plamegate. You're more likely to get results from good old investigative reporting, but combined with a canny postmodern sense of spin (and we're not just talking about the Bush administration's spin, but Judith Miller's spin, The New York Times' spin) and the ability to make that part of the story. Combine the best of professional journalism with the best of the independent blogosphere. Can this be done?
Josh Marshall of Talking Points Memo fame wants to bridge the gap with a new breed of "reporter-blogger," currently looking to fill two such positions -- paid positions -- for a new muckraking blog that will provide "wall-to-wall coverage of corruption, self-dealing, and betrayals of the public trust in today's Washington" (NY Sun has details). While other high-profile bloggers sign deals with big media, Marshall clings fast to his independence, but recognizes the limitations of not being on the ground, in the muck, as it were. He's banking that his new cyborgs might be able to shake up the stagnant Washington press corps from the inside, or at least offer readers a less compromised view (though perhaps down the road fledgeling media empires like Marshall's will become the new media establishment).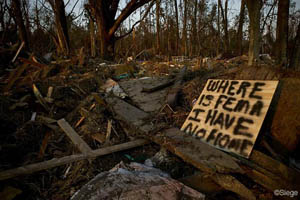 That's not to say that the Craigslist approach will not be interesting, and possibly important. It was dazzling to witness the grassroots information network that sprung up on the web during Hurricane Katrina, including on the Craigslist New Orleans site, which became a clearinghouse for news on missing persons and a housing directory for the displaced. For sprawling catastrophes like this it's impossible to have enough people on the ground. Unless the people on the ground start reporting themselves.
Citizen journalists also pick up on small stories that slip through the cracks. You could say the guy who taped the Rodney King beating was a "citizen journalist." You could say this video (taken surreptitiously on a cellphone) of a teacher in a New Jersey high school flipping out at a student for refusing to stand for the national anthem is "citizen journalism." Some clips speak for themselves, but more often you need context, you need to know how to frame it. The interesting thing is how grassroots journalism can work with a different model for contextualization. The New Jersey video made the rounds on the web and soon became a story in the press. One person slaps up some footage and everyone else comments, re-blogs and links out. The story is told collectively.
Posted by ben vershbow at 02:26 PM | Comments (4)
tags: CitJ , Publishing, Broadcast, and the Press , Social Software , citizen_journalism , craig_newmark , craigslist , grassroots , journalism , katrina , media , news , politics , press , talkingpointsmemo , washington
explosion 11.22.2005, 2:10 PM

A Nov. 18 post on Adam Green's Darwinian Web makes the claim that the web will "explode" (does he mean implode?) over the next year. According to Green, RSS feeds will render many websites obsolete:
The explosion I am talking about is the shifting of a website's content from internal to external. Instead of a website being a "place" where data "is" and other sites "point" to, a website will be a source of data that is in many external databases, including Google. Why "go" to a website when all of its content has already been absorbed and remixed into the collective datastream.
Does anyone agree with Green? Will feeds bring about the restructuring of "the way content is distributed, valued and consumed?" More on this here.
Posted by lisa lynch at 02:10 PM | Comments (5)
tags: Libraries, Search and the Web , Online , Publishing, Broadcast, and the Press , RSS , blogging , blogs , darwin , darwinism , google , internet , singularity , syndication , web , xml
Knight Ridder Inc., the second largest newspaper conglomerate in the U.S., is under intense pressure from its more powerful investors to start selling off papers. The New York Times reports that the company is now contemplating "strategic alternatives." Consider the following in terms of what Bob is saying one post down about time. With the rise of the 24-hour news cycle and the internet, news is adopting a different time signature.
It is unclear who may want to buy Knight Ridder. Newspaper companies, though still immensely profitable, have a murky future that is clouded by a shrinking readership and weak advertising revenue, both of which are being leeched away by the Internet.

...In the six moths that ended in September, newspaper circulation nationally fell 2.6 percent daily and 3.1 percent on Sundays, the biggest decline in any comparable period since 1991, according to the Audit Bureau of Circulations. All in all, 45.2 million people subscribed to 1,457 reporting papers, down from a peak of 63.3 million people and 1,688 newspapers in 1984.

By comparison, 47 million people visited newspaper Web sites, about a third of United States Internet users, according to the circulation bureau.
The time it takes to read the newspaper in print -- a massive quilt, chopped up and parceled (I believe Gary Frost said something about this) -- you might say it leads to a different sort of understanding of the world around you. It seems to me that the newspapers that will last longest in print are the Sunday editions, aimed at a leisurely audience, taking stock of the week that has just ended and preparing for the one about to commence. On Sundays, the world spreads out before you in print, and perhaps you make a point of taking some time away from the computer (at least, this might be the case for hybrid monkeys like me who are more or less at home with both print and digital). The briskness of discourse on the web and in popular culture does not afford the time to engage with big ideas. Bob talks, not without irony, about "tithing to the church of big ideas." Set aside the time to engage with world-changing ideas, willfully turn away from the screen.
The persistence of the Sunday print edition, if it comes to pass, might in some way reflect this kind of tithing, this intentional slowing down.
Posted by ben vershbow at 04:18 PM | Comments (1)
tags: Mediated Existence , Online , Publishing, Broadcast, and the Press , Transliteracies , internet , journalism , knight_ridder , media , news , newspaper , sunday , web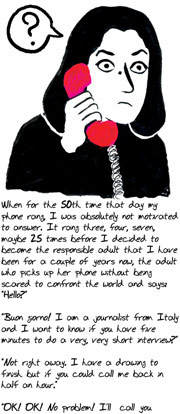 Everyone (and that includes us) has spent a lot of time complaining about Times Select, the paid online access to the New York Times editorial content. As I still subscribe to the paper version & thus get free access, I haven't complained so much. One thing that seems not to have been noticed in the debate is that Times Select coverage isn't exactly the same as the print version: increasingly, they've been creating dedicated web content which wouldn't work on the paper version at all. The most notable web-only content so far has been that they've given Marjane Satrapi, her own blog, titled An Iranian in Paris. Satrapi's a Persian graphic novelist; her Persepolis beautifully illustrates her experience growing up in Iran before, during, and after the revolution.
Her blog's worth a look – get someone else's account info, if you don't have an account. It reminds me not a little of the blog of Alex Itin, our artist in perpetual residence, who continues to fill his blog with pictures, some moving, with occasional dollops of text. Satrapi's work here feels astonishingly human and casual, thanks in no small part to the handwriting fonts used for the text. It's interesting to me that they've chosen to put this on the web: it's decidedly paper-based art. But the Web lets her be a bit more expansive than her usual black and white work: consider this image, where she seems to have scanned her passport, than drawn over its image, which would be difficult with electronic technology.
She's posted three (extended) entries so far, and the Times has given no indication of how long they intend to keep this up – or, really, any explanation of what they're trying to do here – leading one to hope that this is an open-ended series. Is this worth shelling out money for Times Select? Maybe not by itself. But if they keep providing this sort of web-dedicated content, naysayers might think about reconsidering.
Posted by dan visel at 10:39 AM | Comments (2)
tags: Publishing, Broadcast, and the Press , blog , iran , itin , itinplace , marjane , new , newyorktimes , paris , satrapi , times , timesselect , york
These figures (scroll down) aren't pretty, but keep in mind that they convey more than a simple flight of readership. Part of it is a conscious decision by newspapers to cut out costly promotional efforts and to re-focus on core circulation. But the overall trend, and the fact that the core is likely to shrink as it grows older, can't be denied.
Things could change very suddenly if investors in the big newspaper conglomerates start demanding the sale or outright dismantling of print operations. The Los Angeles Times reported yesterday of pressure building at Knight Ridder Inc., where the more powerful shareholders, dismayed with the continued tumbling of stock values, seem to be urging things toward a reckoning, some even welcoming the idea of a hostile takeover. The Times: "...if shareholders force the sale or the dismantling of Knight Ridder, few in the newspaper industry expect the revolt to stop there."
The pre-Baby Boom generation typically subscribed to several newspapers, something that changed when the Boomers came of age. While competition with the web may be a major factor in recent upheavals, there are generational tectonics at work as well, habits formed long ago that are only now expressing themselves in the marketplace. Even if newspapers start to phase out print and focus entirely on the web, the erosion is likely to continue. It's not just the distribution model that changes, but the whole conceptual framework.
Ray, who just joined us here at the institute, was talking today about how online social networks are totally changing the way the younger generation gets its news. It's much more about the network of friends, the circulation of news from diverse sources through the collective filter, and not about your trusted daily paper. So the whole idea of a centralized news organization is shifting and perhaps dissolving.
From the L.A. Times:
Average weekday circulation of the nation's 20 biggest newspapers for the six-month period ended Sept. 30 and percentage change from a year earlier:
1. USA Today, 2,296,335, down 0.59%
2. Wall Street Journal, 2,083,660, down 1.1%
3. New York Times, 1,126,190, up 0.46%
4. Los Angeles Times, 843,432, down 3.79%
5. New York Daily News, 688,584, down 3.7%
6. Washington Post, 678,779, down 4.09%
7. New York Post, 662,681, down 1.74%
8. Chicago Tribune, 586,122, down 2.47%
9. Houston Chronicle, 521,419, down 6.01%*
10. Boston Globe, 414,225, down 8.25%
11. Arizona Republic, 411,043, down 0.54%*
12. Star-Ledger of Newark, N.J., 400,092, up 0.01%
13. San Francisco Chronicle, 391,681, down 16.4%*
14. Star Tribune of Minneapolis-St. Paul, 374,528, down 0.26%
15. Atlanta Journal-Constitution, 362,426, down 8.73%
16. Philadelphia Inquirer, 357,679, down 3.16%
17. Detroit Free Press, 341,248, down 2.18%
18. Plain Dealer, Cleveland, 339,055, down 4.46%
19. Oregonian, Portland, 333,515, down 1.24%
20. San Diego Union-Tribune, 314,279, down 6.24%
Posted by ben vershbow at 03:32 PM | Comments (1)
tags: Publishing, Broadcast, and the Press , Transliteracies , journalism , knight_ridder , media , news , newspaper , print
The New York Times reports on programs being developed by both Amazon and Google that would allow readers to purchase online access to specific sections of books -- say, a single recipe from a cookbook, an individual chapter from a how-to manual, or a particular short story or poem from an anthology. Such a system would effectively "unbind" books into modular units that consumers patch into their online reading, just as iTunes blew apart the integrity of the album and made digital music all about playlists. We become scrapbook artists.
It seems Random House is in on this too, developing a micropayment model and consulting closely with the two internet giants. Pages would sell for anywhere between five and 25 cents each.
Posted by ben vershbow at 07:20 AM | Comments (1)
tags: Publishing, Broadcast, and the Press , Transliteracies , amazon , books , e-commerce , google , google_print , literature , media_consumption , publishing , randomhouse , reading
Wired has a piece today about authors who are in favor of Google's plans to digitize millions of books and make them searchable online. Most seem to agree that obscurity is a writer's greatest enemy, and that the exposure afforded by Google's program far outweighs any intellectual property concerns. Sometimes to get more you have to give a little.
The article also mentions the institute.
Posted by ben vershbow at 09:25 AM | Comments (0)
tags: Libraries, Search and the Web , Publishing, Broadcast, and the Press , books , copyright , google , google_print , publishing , search , web , writing
The Washington Post has run a pair of op-eds, one from each side of the Google Print dispute. Neither says anything particularly new. Moreover, they enforce the perception that there can be only two positions on the subject -- an endemic problem in newspaper opinion pages with their addiction to binaries, where two cardboard boxers are allotted their space to throw a persuasive punch. So you're either for Google or against it? That's awfully close to you're either for technology -- for progress -- or against it. Unfortunately, like technology's impact, the Google book-scanning project is a little trickier to figure out, and a more nuanced conversation is probably in order.
The first piece, "Riches We Must Share...", is submitted in support of Google by University of Michigan President Sue Coleman (a partner in the Google library project). She argues that opening up the elitist vaults of the world's great (english) research libraries will constitute a democratic revolution. "We believe the result can be a widening of human conversation comparable to the emergence of mass literacy itself." She goes on to deliver some boilerplate about the "Net Generation" -- too impatient to look for books unless they're online etc. etc. (great to see a major university president being led by the students instead of leading herself).
Coleman then devotes a couple of paragraphs to the copyright question, failing to tackle any of its controversial elements:
Universities are no strangers to the responsible management of complex copyright, permission and security issues; we deal with them every day in our classrooms, libraries, laboratories and performance halls. We will continue to work within the current criteria for fair use as we move ahead with digitization.
The problem is, Google is stretching the current criteria of fair use, possibly to the breaking point. Coleman does not acknowledge or address this. She does, however, remind the plaintiffs that copyright is not only about the owners:
The protections of copyright are designed to balance the rights of the creator with the rights of the public. At its core is the most important principle of all: to facilitate the sharing of knowledge, not to stifle such exchange.
All in all a rather bland statement in support of open access. It fails to weigh in on the fair use question -- something about which the academy should have a few things to say -- and does not indicate any larger concern about what Google might do with its books database down the road.
The opposing view, "...But Not at Writers' Expense", comes from Nick Taylor, writer, and president of the Authors' Guild (which sued Google last month). Taylor asserts that mega-rich Google is tramping on the dignity of working writers. But a couple of paragraphs in, he gets a little mixed up about contemporary publishing:
Except for a few big-name authors, publishers roll the dice and hope that a book's sales will return their investment. Because of this, readers have a wealth of wonderful books to choose from.
A dubious assessment, since publishing conglomerates are not exactly enthusiastic dice rollers. I would counter that risk-averse corporate publishing has steadily shrunk the number of available titles, counting on a handful of blockbusters to drive the market. Taylor goes on to defend not just the publishing status quo, but the legal one:
Now that the Authors Guild has objected, in the form of a lawsuit, to Google's appropriation of our books, we're getting heat for standing in the way of progress, again for thoughtlessly wanting to be paid. It's been tradition in this country to believe in property rights. When did we decide that socialism was the way to run the Internet?
First of all, it's funny to think of the huge corporations that dominate the web as socialist. Second, this talk about being paid for appropriating books for a search database is revealing of the two totally different worldviews that are at odds in this struggle. The authors say that any use of their book requires a payment. Google sees including the books in the database as a kind of payment in itself. No one with a web page expects Google to pay them for indexing their site. They are grateful that they do! Otherwise, they are totally invisible. This is the unspoken compact that underpins web search. Google assumed the same would apply with books. Taylor says not so fast.
Here's Taylor on fair use:
Google contends that the portions of books it will make available to searchers amount to "fair use," the provision under copyright that allows limited use of protected works without seeking permission. That makes a private company, which is profiting from the access it provides, the arbiter of a legal concept it has no right to interpret. And they're scanning the entire books, with who knows what result in the future.
Actually, Google is not doing all the interpreting. There is a legal precedent for Google's reading of fair use established in the 2003 9th Circuit Court decision Kelly v. Arriba Soft. In the case, Kelly, a photographer, sued Arriba Soft, an online image search system, for indexing several of his photographs in their database. Kelly believed that his intellectual property had been stolen, but the court ruled that Arriba's indexing of thumbnail-sized copies of images (which always linked to their source sites) was fair use: "Arriba's use of the images serves a different function than Kelly's use – improving access to information on the internet versus artistic expression." Still, Taylor's "with who knows what result in the future" concern is valid.
So on the one hand we have many writers and most publishers trying to defend their architecture of revenue (or, as Taylor would have it, their dignity). But I can't imagine how Google Print would really be damaging that architecture, at least not in the foreseeable future. Rather it leverages it by placing it within the frame of another architecture: web search. The irony for the authors is that the current architecture doesn't seem to be serving them terribly well. With print-on-demand gaining in quality and legitimacy, online book search could totally re-define what is an acceptable risk to publishers, and maybe more non-blockbuster authors would get published.
On the other hand we have the universities and libraries participating in Google's program, delivering the good news of accessibility. But they are not sufficiently questioning what Google might do with its database down the road, or the implications of a private technology company becoming the principal gatekeeper of the world's corpus.
If only this debate could be framed in a subtler way, rather than the for-Google-or-against-it paradigm we have now. I'm cautiously optimistic about the effect of having books searchable on the web. And I tend to believe it will be beneficial to authors and publishers. But I have other, deep reservations about the direction in which Google is heading, and feel that a number of things could go wrong. We think the cencorship of the marketplace is bad now in the age of publishing conglomerates. What if one company has total control of everything? And is keeping track of every book, every page, that you read. And is reading you while you read, throwing ads into your peripheral vision. I'm curious to hear from readers what they feel could be the hazards of Google Print.
Posted by ben vershbow at 05:53 PM | Comments (4)
tags: Libraries, Search and the Web , Publishing, Broadcast, and the Press , academy , books , copyright , google , google_print , michigan , publishing , writing
in a guest post entitled "The Era of Omniscience is Over" on jay rosen's superb PressThink blog, Andrew Heyward, the President of CBS News acknowledges three crucial truths that need to be acknowledged:
Truth is a Plural
Yes to Point of View Journalism
News Has An Authenticity Problem
Of course these are things that practitioners and followers of the blogosphere have understood for awhile. But it's earthshaking to see a representative of such an august mainstream media organization admit them publicly. Wonder if he'll be able to shepherd any real change at CBS news?
Posted by bob stein at 09:19 PM | Comments (0)
tags: CBS , Publishing, Broadcast, and the Press , blogging , heyward , journalism , media
Take a look at this: the Times has put up a page with links to prominent posts around the blogosphere that analyze its reporting on the Judith Miller story.
Bob was thinking about this the other day:
"perhaps it would be a good thought experiment to try to come up with interesting ideas of how to organize references on the web to the judith miller situation. how would you present an overview of the references?"
Doing it themselves, I guess the Times figures it can soften the blow. Gutsier, though, would be to place the links directly alongside the article. The Washington Post does this with all its stories in a little Technorati-powered "Who's Blogging?" window.
Posted by ben vershbow at 07:31 AM | Comments (0)
tags: Blogosphere , Publishing, Broadcast, and the Press , blogging , blogs , journalism , judith_miller , media , ny_times
Discussions about the future of newspapers often allude to a moment in the Steven Spielberg film "Minority Report," set in the year 2054, in which a commuter on the train is reading something that looks like a paper copy of USA Today, but which seems to be automatically updating and rearranging its contents like a web page. This is a comforting vision for the newspaper business: reassigning the un-bottled genie of the internet to the familiar commodity of the broadsheet. But as with most science fiction, the fallacy lies in the projection of our contemporary selves into an imagined future, when in fact people and the way they read may have very much changed by the year 2054.
Being a newspaper is no fun these days. The demand for news is undiminished, but online readers (most of us now) feel entitled to a free supply. Print circulation numbers continue to plummet, while the cost of newsprint steadily rises -- it hovers right now at about $625 per metric ton (according to The Washington Post, a national U.S. paper can go through around 200,000 tons in a year).
Staffs are being cut, hiring freezes put into effect. Some newspapers (The Guardian in Britain and soon the Wall Street Journal) are changing the look and reducing the size of their print product to lure readers and cut costs. But given the rather grim forecast, some papers are beginning to ponder how other technologies might help them survive.
Last week, David Carr wrote in the Times about "an ipod for text" as a possible savior -- a popular, portable device that would reinforce the idea of the newspaper as something you have in your hand, that you take with you, thereby rationalizing a new kind of subscription delivery. This weekend, the Washington Post hinted at what that device might actually be: a flexible, paper-like screen using "e-ink" technology.
An e-ink display is essentially a laminated sheet containing a thin layer of fluid sandwiched between positive and negative electrodes. Tiny capsules of black and white pigment float in between and arrange themselves into images and text through variance in the charge (the black are negatively charged and the white positively charged). Since the display is not light-based (like the electronic screens we use today), it has an appearance closer to paper. It can be read in bright sunlight, and requires virtually no power to maintain an image.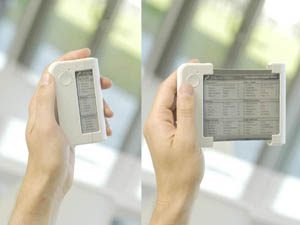 Frank Ahrens, who wrote the Post piece, held a public online chat with Russ Wilcox, the chief exec of E Ink Corp. Wilcox predicts that large e-ink screens will be available within a year or two, opening the door for newspapers to develop an electronic product that combines web and broadsheet. Even offering the screens to subscribers for free, he calculates, would be more cost-efficient than the current paper delivery system.
A number of major newspaper conglomerates -- including The Hearst Corporation, Gannett Co. (publisher of USA Today), TOPPAN Printing Company of Japan, and France's Vivendi Universal Publishing -- are interested enough in the potential of e-ink that they have become investors.
But maybe it won't be the storied old broadsheet that people crave. A little over a month ago at a trade show in Berlin, Philips Polymer Vision presented a prototype of its new "Readius" -- a device about the size of a mobile phone with a roll-out e-ink screen. This, too, could be available soon. Like it or not, it might make more sense to watch what's developing with cell phones to get a hint of the future.
But even if electronic paper catches on -- and it seems likely that it, or something similar, will -- I wouldn't count on it to solve the problems of the print news industry. It's often tempting to think of new technologies that fundamentally change the way we operate as simply a matter of pouring old wine into new bottles. But electronic paper will be a technology for delivering the web, or even internet television -- not individual newspapers. So then how do we preserve (or transfer) all that is good about print media, about institutions like the Times and the Post, assuming that their prospects continue to worsen? The answer to that, at least for now, is written in invisible ink.
Posted by ben vershbow at 08:47 AM | Comments (2)
tags: Online , Publishing, Broadcast, and the Press , The Ideal Device? , book , books , computer , e-ink , ebook , eink , gadget , gadgets , interactive , internet , ipod , journalism , media , media_consumption , newspaper , paper , print , publishing , reading , readius , spielberg , technology , web
it looks like one hundred years from now history may record that 2005 was the year that big (news) media gave way to the individual voice. the intersection of the ny times/judy miller debacle with the increasing influence of the blogosphere has made us conscious of the major change taking place -- RIGHT NOW.
congressman john conyers wrote today that "I find I learn more reading Arianna, Murray Waas and Lawrence O'Donnell than the New York Times or Washington Post."
wow!
Posted by bob stein at 06:50 PM | Comments (1)
tags: 2005 , Blogosphere , NYTimes , Publishing, Broadcast, and the Press , blog , blogging , blogs , huffington , huffington_post , journalism , judith_miller , media , msm , new_york_times , news , newspaper , social_software
Nicholas Carr, who writes about business and technology and formerly was an editor of the Harvard Business Review, has published an interesting though problematic piece on "the amorality of web 2.0". I was drawn to the piece because it seemed to be questioning the giddy optimism surrounding "web 2.0", specifically Kevin Kelly's rapturous late-summer retrospective on ten years of the world wide web, from Netscape IPO to now. While he does poke some much-needed holes in the carnival floats, Carr fails to adequately address the new media practices on their own terms and ends up bashing Wikipedia with some highly selective quotes.
Carr is skeptical that the collectivist paradigms of the web can lead to the creation of high-quality, authoritative work (encyclopedias, journalism etc.). Forced to choose, he'd take the professionals over the amateurs. But put this way it's a Hobson's choice. Flawed as it is, Wikipedia is in its infancy and is probably not going away. Whereas the future of Britannica is less sure. And it's not just amateurs that are participating in new forms of discourse (take as an example the new law faculty blog at U. Chicago). Anyway, here's Carr:
The Internet is changing the economics of creative work - or, to put it more broadly, the economics of culture - and it's doing it in a way that may well restrict rather than expand our choices. Wikipedia might be a pale shadow of the Britannica, but because it's created by amateurs rather than professionals, it's free. And free trumps quality all the time. So what happens to those poor saps who write encyclopedias for a living? They wither and die. The same thing happens when blogs and other free on-line content go up against old-fashioned newspapers and magazines. Of course the mainstream media sees the blogosphere as a competitor. It is a competitor. And, given the economics of the competition, it may well turn out to be a superior competitor. The layoffs we've recently seen at major newspapers may just be the beginning, and those layoffs should be cause not for self-satisfied snickering but for despair. Implicit in the ecstatic visions of Web 2.0 is the hegemony of the amateur. I for one can't imagine anything more frightening.
He then has a nice follow-up in which he republishes a letter from an administrator at Wikipedia, which responds to the above.
Encyclopedia Britannica is an amazing work. It's of consistent high quality, it's one of the great books in the English language and it's doomed. Brilliant but pricey has difficulty competing economically with free and apparently adequate....

...So if we want a good encyclopedia in ten years, it's going to have to be a good Wikipedia. So those who care about getting a good encyclopedia are going to have to work out how to make Wikipedia better, or there won't be anything.
Let's discuss.
Posted by ben vershbow at 09:00 AM | Comments (5)
tags: Libraries, Search and the Web , OS , Online , Publishing, Broadcast, and the Press , Social Software , Web2.0 , amateur , blog , blogging , blogs , book , books , britannica , collective , encyclopedia , encyclopedia_britannica , internet , journalism , mainstream_media , media , msm , open_content , open_source , publishing , web , web_2.0 , wiki , wikipedia
these thoughts came immediately after reading the NY Times' sad attempt to explain how the "newspaper of record" managed to lose its integrity.
1. looks to me as if the media (ny times) has become the news and the blogging community are functioning as the real journalists. can anyone reading this blog, who has been following the judith miller situation say they didn't go to the blogosphere today to get a decent handle on how to parse what the Times just did to "cover the Judith Miller" story.
2. i want a juan cole equivalent for the judy miller story; someone who specializes in the working of behind-the-scenes washington and who knows enough about law and history to put each day's events in perpective. at the very least i want someone to present me with the ten most useful accounts on the web so that i can triangulate the problem.
3. perhaps it would be a good thought experiment to try to come up with interesting ideas of how to organize references on the web to the judith miller situation. how would you present an overview of the references?
Posted by bob stein at 09:23 PM | Comments (3)
tags: Blogosphere , NYTimes , Publishing, Broadcast, and the Press , blog , blogging , blogs , bush , journalism , judith_miller , judithmiller , leak , media , new_york_times , newspaper , newyorktimes , plame , rove , valerie_plame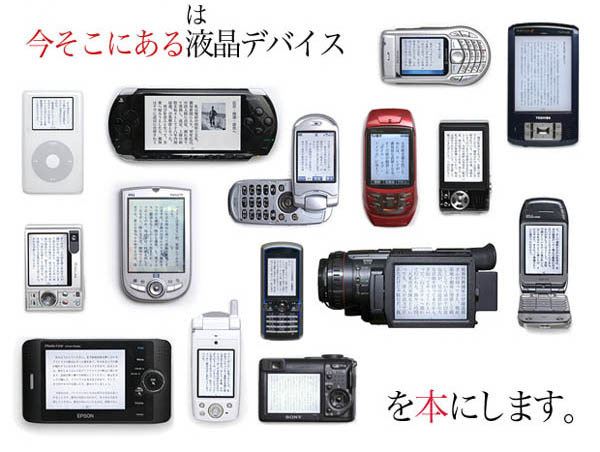 When I ride the subway, I see a mix of paper and plastic. Invariably several passengers are lost in their ipods (there must be a higher ipod-per-square-meter concentration in New York than anywhere else). One or two are playing a video game of some kind. Many just sit quietly with their thoughts. A few are conversing. More than a few are reading. The subway is enormously literate. A book, a magazine, The Times, The Post, The Daily News, AM New York, Metro, or just the ads that blanket the car interior. I may spend a lot of time online at home or at work, but on the subway, out in the city, paper is going strong.
Before long, they'll be watching television on the subway too, seeing as the latest ipod now plays video. But rewind to Monday, when David Carr wrote in the NY Times about another kind of ipod -- one that would totally change the way people read newspapers. He suggests that to bounce back from these troubled times (sagging print circulation, no reliable business model for their websites), newspapers need a new gadget to appear on the market: a light-weight, highly portable device, easy on the eyes, easy on the batteries, that uploads articles from the web so you can read them anywhere. An ipod for text.
This raises an important question: is it all just a matter of the reading device? Once there are sufficient advances in display technology, and a hot new gadget to incorporate them, will we see a rapid, decisive shift away from paper toward portable electronic text, just as we have witnessed a widespread migration to digital music and digital photography? Carr points to a recent study that found that in every age bracket below 65, a majority of reading is already now done online. This is mostly desktop reading, stationary reading. But if the greater part of the population is already sold on web-based reading, perhaps it's not too techno-deterministic to suppose that an ipod-like device would in fact bring sweeping change for portable reading, at least periodicals.
But the thing is, online reading is quite different from print reading. There's a lot of hopping around, a lot of digression. Any new hardware that would seek to tempt people to convert from paper would have to be able to surf the web. With mobile web, and wireless networks spreading, people would expect nothing less (even the new Sony PSP portable gaming device has a web browser). But is there a good way to read online text when you're offline? Should we be concerned with this? Until wi-fi is ubiquitous and we're online all the time (a frightening thought), the answer is yes.
We're talking about a device that you plug into your computer that automatically pulls articles from pre-selected sources, presumably via RSS feeds. This is more or less how podcasting works. But for this to have an appeal with text, it will have to go further. What if in addition to uploading new articles in your feed list, it also pulled every document that those articles linked to, so you could click through to referenced sites just as you would if you were online?
It would be a bounded hypertext system. You could do all the hopping around you like within the cosmos of that day's feeds, and not beyond -- you would have the feeling of the network without actually being hooked in. Text does not take up a lot of hard drive space, and with the way flash memory is advancing, building a device with this capacity would not be hard to achieve. Of course, uploading link upon link could lead down an infinite paper trail. So a limit could be imposed, say, a 15-step cap -- a limit that few are likely to brush up against.
So where does the money come in? If you want an ipod for text, you're going to need an itunes for text. The "portable, bounded hypertext RSS reader" (they'd have to come up with a catchier name --the tpod, or some such techno-cuteness) would be keyed in to a subscription service. It would not be publication-specific, because then you'd have to tediously sign up with dozens of sites, and no reasonable person would do this.
So newspapers, magazines, blogs, whoever, will sign licensing agreements with the tpod folks and get their corresponding slice of the profits based on the success of their feeds. There's a site called KeepMedia that is experimenting with such a model on the web, though not with any specific device in mind (and it only includes mainstream media, no blogs). That would be the next step. Premium papers like the Times or The Washington Post might become the HBOs and Showtimes of this text-ripping scheme -- pay a little extra and you get the entire electronic edition uploaded daily to your tpod.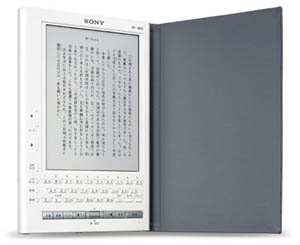 As for the device, well, the Sony Librie has had reasonable success in Japan and will soon be released in the States. The Librie is incredibly light and uses an "e-ink" display that is reflective like paper (i.e. it can be read in bright sunlight), and can run through 10,000 page views on four triple-A batteries.
The disadvantages: it's only black-and-white and has no internet connectivity. It also doesn't seem to be geared for pulling syndicated text. Bob brought one back from Japan. It's nice and light, and the e-ink screen is surprisingly sharp. But all in all, it's not quite there yet.
There's always the do-it-yourself approach. The Voyager Company in Japan has developed a program called T-Time (the image at the top is from their site) that helps you drag and drop text from the web into an elegant ebook format configureable for a wide range of mobile devices: phones, PDAs, ipods, handheld video games, camcorders, you name it. This demo (in Japanese, but you'll get the idea) demonstrates how it works.
Presumably, you would also read novels on your text pod. I personally would be loathe to give up paper here, unless it was a novel that had to be read electronically because it was multimedia, or networked, or something like that. But for syndicated text -- periodicals, serials, essays -- I can definitely see the appeal of this theoretical device. I think it's something people would use.
Posted by ben vershbow at 09:26 AM | Comments (2)
tags: Online , Publishing, Broadcast, and the Press , RSS , The Ideal Device? , apple , book , books , e-ink , e_ink , ebook , ebooks , gadget , internet , ipod , japan , journalism , librie , media , news , newspaper , paper , paperless , podcast , podcasting , print , publishing , reader , reading , sony , syndication , technology , web
Yahoo's revamped news search will present news and blogs side by side on the same page. In addition, the site will feature related images from Flickr, the social photo-sharing site that Yahoo purchased earlier this year, as well as user-contributed links from My Web (a feature that allows you to save and store web pages, and share them with others).
As before, the front news page will promote only stories from mainstream media sources, while the blog-news combo appears on a second-tier page that you arrive at when you conduct a specific search, or click for more details or more stories. No doubt, this was done, at least in part, to mollify angry news outlets who will likely call foul for making hard news share space with blogs. Still, the webscape has changed. All but the most cursory glance at the headlines will yield a richly confusing array of mainstream and grassroots sources.
(thoughtful analysis from Tim Porter)
Posted by ben vershbow at 10:19 AM | Comments (1)
tags: Publishing, Broadcast, and the Press , RSS , aggregation , blog , blogging , blogs , citizen_journalism , journalism , media , msm , news , newspaper , portal , search , syndication , yahoo , yahoo!
I just came across Common Times, a new community-generated news aggregation page, part of something called the Common Media Network, that takes the social bookmarking concept of del.icio.us and applies it specifically to news gathering. Anyone can add a story from any source to a series of sections (which seem pre-set and non-editable) arranged on a newspaper-style "front page." You add links through a bookmarklet on the links bar on your browser. Whenever you come across an article you'd like to submit, you just click the button and a page comes up where you can enter the metadata like tags and comments. Each user has a "channel" - basically a stripped-down blog - where all their links are displayed chronologically with an RSS feed, giving individuals a venue to show their chops as news curators and annotators. You can set it up so links are posted simultaneously to a del.icio.us account (there's also a Firefox extension that allows you to post stories directly from Bloglines).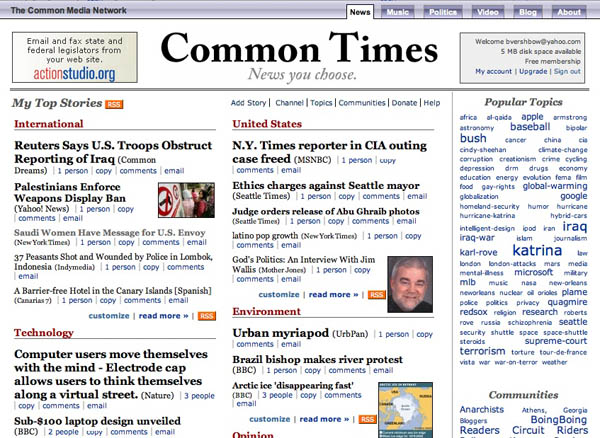 Human aggregation is often more interesting than what the Google News algorithm can turn up, but it can easily mould to the biases of the community. Of course, search algorithms are developed by people, and source lists don't just manufacture themselves (Google is notoriously tight-lipped about its list of news sources). In the case of something like Common Times, a slick new web application hyped on Boing Boing and other digital culture sites, the communities can be rather self-selecting. Still, this is a very interesting experiment in multi-player annotation. When I first arrived at the front page, not yet knowing how it all worked, I was impressed by the fairly broad spread of stories. And the tag cloud to the right is an interesting little snapshot of the zeitgeist.
(via Infocult)
Posted by ben vershbow at 03:40 PM | Comments (0)
tags: Publishing, Broadcast, and the Press , aggregator , algorithm , bibliography , blog , blogging , bookmarking , del.icio.us , delicious , folksonomy , google , journalism , media , news , newspaper , search , socialsoftware , tag , tagging , tags
Following Kevin Sites in the Hot Zone, Yahoo! takes another step in its transformation into original content provider (see Wall Street Journal - free). Though they say they have no intention of becoming a full-fledged news service.
Yahoo's move suggests increased specialization and atomization of news media on the web, as full-fledged news services find it increasingly hard to stay afloat (as the recent wave of staff cuts at major papers suggests). As newspapers agonize over how to make more money from their websites (e.g. Times Select), companies with diverse revenue bases (like the big search portals) will find it a lot easier to deliver the news. But it will be a stripped down service, heavy on features. Can the news media as public trust survive this process of atomization? Or was the idea of a public trust always a fairy tale?
Posted by ben vershbow at 11:45 AM | Comments (0)
tags: Publishing, Broadcast, and the Press , finance , financial , journalism , media , news , newspaper , portal , search , syndication , trust , writing , yahoo , yahoo!
You can't fault the Times for trying to find a new business model for the web, but they seem to be doing themselves more harm than good with Times Select. Jay Rosen has a terrific post on Press Think running through various reactions to the NY Times' new subscription service that charges $49.99 per year for access to columnists, archives, and exclusive interactive features. Rosen rightly notes that the Times has gotten the idea of exclusivity all wrong:
The phrase "exclusive online accesss" advertises two different goods. The first good is the work of the Times columnists themselves. The proposition that some will pay for that is hard to prove until you try, but it's simple to understand. The second good being advertised is exclusivity. You, the lucky TimesSelect subscriber, have access to these voices. Others do not. The value proposition there is muddled. If we prize up-to-date information about petroleum markets, we might value it more—and pay a premium—if the news is exclusively available to paying customers; but do we value Nicholas D. Kristof's column more if he's an "exclusive?"

We don't. In fact, it's probably the reverse. If everyone is reading a columnist, that makes the columnist more of a must have. If "everyone" isn't, less of a must. "Exclusive online access" attacks the perception of ubiquity that is part and parcel of a great columnist's power. In his prime Walter Lippmann was called "the name that opened every door." Nick Kristof's brand of human rights journalism, which depends on the mobilization of outrage, is simply less potent if it can't reach widely around the world, and pass by every door.
The Wall Street Journal is an exclusive paper, so offering it over the web as a pay subscription service actually increases its cachet. The Times is a different sort of paper - it has a general audience and is read the world over. Its ubiquity, its availability over the web, is part of its identity.
Moroever, the Times is seriously overvaluing its columnists, or worse, de-valuing them by placing them behind a pay wall. If I were Tierney, or Kristof or Dowd, I would be furious. It makes them look like preened show dogs when everyone else is duking it out in the commons for all to read. Seems like a one-way ticket to irrelevance. Plus, soon they're going to have to take part in all sorts of online chats and seminars with Select subscribers - I bet they'll really start to chafe then.
The archive access is certainly tempting, though over-priced. Still, that seems a better starting point for a paperless subscription model, though it's hard to imagine archives alone finding a mass paying audience.
Posted by ben vershbow at 05:49 PM | Comments (0)
tags: NYTimes , Publishing, Broadcast, and the Press , journalism , media , newspaper , newyorktimes , opinion , press , times_select , timesselect
"Mercury News plans to shrink newsroom by 52 jobs":
The newspaper whose newsroom topped 400 people at the height of the dot-com economic boom in Silicon Valley could not avoid downsizing to reflect a local economy that never recovered. But the larger problem...is that the stock market offers no slack to news organizations in less profitable years....

...Two weeks ago, the publicly traded Knight Ridder, the nation's second-largest newspaper chain, announced that earnings per share would fall 20%, which it attributed to higher paper costs and health insurance premiums.
Joseph A. Schumpeter, Capitalism, Socialism and Democracy:
The opening up of new markets, foreign or domestic, and the organizational development from the craft shop and factory to such concerns as U.S. Steel illustrate the same process of industrial mutation–if I may use that biological term–that incessantly revolutionizes the economic structure from within, incessantly destroying the old one, incessantly creating a new one. This process of Creative Destruction is the essential fact about capitalism. It is what capitalism consists in and what every capitalist concern has got to live in....

Every piece of business strategy acquires its true significance only against the background of that process and within the situation created by it. It must be seen in its role in the perennial gale of creative destruction; it cannot be understood irrespective of it or, in fact, on the hypothesis that there is a perennial lull....
Posted by ben vershbow at 11:34 AM | Comments (0)
tags: Publishing, Broadcast, and the Press , california , capitalism , culture , economy , journalism , journalist , knightridder , media , mercurynews , news , newspaper , newsroom , press , sanjose
Harper Collins Australia's new MobileReader service beams information about new titles and authors, and even book excerpts, to a cellphone. They're beginning with promotions of Dean Koontz, Paul Coelho and others.
(via textually)
Posted by ben vershbow at 05:25 PM | Comments (0)
tags: Microlit , Publishing, Broadcast, and the Press , advertising , book , books , cellphone , culture , ebook , gadget , harpercollins , literature , marketing , media , mobile , mobilecomputing , phone , publishing , reading , smartmobs , wireless
"Times Company Announces 500 Job Cuts"
"Philly Newspapers Announce 100 Job Cuts"
From an internal email sent by Bill Keller (NY Times Executive Editor) breaking the bad news (leaked to Gawker):
I won't pretend that it will be painless. Between the buyouts earlier this summer and the demands placed on us by the IHT and the Website ­- not to mention the heroic commitment we've made to covering the aftermath of Katrina ­ we don't have a lot of slack. Like the rest of you, I found the recent spate of retirement parties more saddening than celebratory, both for the obvious personal reasons and because they represented a sapping of our collective wisdom and experience. Throughout these lean years you have worked your hearts out to perform our daily miracle, and I wish I could tell you relief was in sight.
Bob Cauthorn comments on Rebuilding Media about newspapers on the precipice:
The pro-industry spin will talk about combining web-site and print readers, which is disingenuous in exactly 1,465 ways. For example, does someone from Islamabad dipping in for one story on your web site have equal value as a seven-day-a- week local print subscriber?...

...The notion of platform shift -- people moving from print to web just, you know, because -- is a comfort to the media establishment as it suggests people still really, really, really love their product, they're just selecting a different distribution mechanism.

Nonsense. The platform shift doctrine is a dangerous -- and for some media companies, ultimately fatal -- illusion that blinds the industry to necessary changes in the core product. Platform shift is the argument for the status quo: We don't have to do anything different.
Speaking of not doing anything different, the Wall Street Journal ran this story about magazines experimenting with "digital editions": "electronic versions of their publications that replicate every page of the print edition down to the table of contents and the ads."
Cauthorn goes on about possibly breathing new life into print:
If newspapers fix their print products circulation will grow -- change format, revive local coverage, alter the hierarchical approach to the news, open the ears of the newsrooms and get reporters back on the street where they belong. If you want to get really daring, re-imagine print newspapers as a three-day a week product rather than as a seven-day a week product.

As a practical matter, print newspapers only make money three days a week anyway. Imagine the interplay between a seven day a week digital product and a densely focused (and wildly profitable) three-day a week print product. Each doing different things. Each serving readers and advertisers in different ways.
The Guardian has just totally revamped its print identity, abandoning the broadsheet for the more petite Berliner format and adopting a slicker style. It'll be worth watching whether this catches on. New packaging might make newspapers cuter, but not necessarily better.
Posted by ben vershbow at 04:32 PM | Comments (0)
tags: NYTimes , Online , Publishing, Broadcast, and the Press , billkeller , digital , interent , journalism , knightridder , magazine , media , news , newspaper , newyorktimes , paperless , philadelphia , press , print , publishing , web
5. Language is, first of all, a political question.
Like the problem of hunger in the world, the problem with publishing in the United States isn't one of supply but one of distribution.
What's worried me lately: that I go to airport bookshops and always see the same books. Because I live in New York, I can go to any number of specialized bookshops & find just about anything I want. The same is not true in many other parts of the country; the same is certainly not true in many other parts of the world. What worries me about airport bookshops is how few books they carry: how narrow a range of ideas is presented. May God help you if you'd like to buy anything other than Dan Brown in the Minneapolis/St. Paul airport. This is an exaggeration, but not by much. James Patterson is also available, as are the collected works of J. K. Rowling, and, for a limited time, those of J. R. R. Tolkien.
Into this emptiness is paraded the miracle of electronic publishing. As pushed by Jason Epstein, amongst others, the idea of print-on-demand will solve the question of supply forever more – you could go to a bookstore, request a book, and Barnes & Noble would print it out for you. (Let's not think about copyright for the moment.) Jason Epstein believes these machines will be small enough to fit into an airport bookstore. This hasn't happened yet, and I'm doubtful that it will any time soon, if at all. Booksellers have the supply & distribution issue down cold for Brown & Patterson & J. K. Rowling – they have no incentive to invest in these machines. When was the last time you, member of the reading public, went to complain to Barnes & Noble about their selection?
Until this marvelous future creates itself out of publishers' good will towards humanity, people are presenting texts online, with varying degrees of success. If you have a laptop in the MSP airport (& a credit card to pay for wireless internet there), or, for that matter, any computer connected to the internet, you can go to ubu.com and browse their archive of documents of the avant-garde. Among the treasures are /ubu editions, an imprint that electronically reprints various texts as PDFs. They're free. I have a copy of Ron Silliman's The Chinese Notebook, a reprint of a 26-page poem which originally appeared in The Age of Huts. Ubu reprinted it (and the other two parts of The Age of Huts) with Silliman's permission.
6. I wrote this sentence with a ballpoint pen. If I had used another, would it be a different sentence?
/Ubu editions (edited by Brian Kim Stefans) aren't really electronic books, and don't conceive of themselves as such. Rather, they are a way of electronically distributing a book. This PDF is 8.5'' x 11''. While you can read it from a screen – I did – it's meant to be printed out at home & read on paper. That said, this isn't a quick and dirty presentation. Somebody (a mysterious "Goldsmith") has gone to the trouble of making it an attractive object. It has a title page with attractive, interesting, and appropriate art (an interactive study by Mel Bochner from Aspen issue 5–6; ubu.com graciously hosts this online as well). There's a copyright page that explains the previous. There's even a half title page – somebody clearly knows something about book design. (How useful a half title page is in a book that's meant to be printed out I'm not sure. It's a pretty half title page, but it's using another piece of your paper to print itself.) There's also a final page, rounding off the total to 30 pages; if you print this off double-sided, you'll have your very own beautiful stack of paper.
(Which is better than nothing.)
8. This is not speech. I wrote it.
Silliman's text is (as these quotes might suggest) a list of 223 numbered thoughts about poetry and writing that forms a (self-contained) poem in prose. It is explicitly concerned with the form of language.
Karl Marx anticipating Walter J. Ong: "Is the Iliad possible when the printing press, and even printing machines, exist? Is it not inevitable that with the emergence of the press, the singing and the telling and the muse cease; that is, that the conditions necessary for epic poetry disappear?" (The German Ideology, p. 150; quoted in Neil Postman's A Bridge to the 18th Century: How the Past Can Improve Our Future).
17. Everything here tends away from an aesthetic decision, which, in itself, is one.
Silliman's text is nicely set - not beautifully, but well enough, using Baskerville. Baskerville is a neoclassical typeface, cool and rational, a product of the 18th century. Did Silliman think about this? Was the designer thinking about this? Is this how his book looked in print? in the eponymous Chinese notebook in which he wrote it? I don't know, although my recognition of the connotations of the type inflects itself on my reading of Silliman's poem.
21. Poem in a notebook, manuscript, magazine, book, reprinted in an anthology. Scripts and contexts differ. How could it be the same poem?
Would Silliman's poem be the same poem if it were presented as, say, HTML? Could it be presented as HTML? This section of The Age of Huts is prose and could be without too many changes; other sections are more dependent on lines and spacing. Once a poem is in a PDF (or on a printed page), it is frozen, like a bug in amber; in HTML, type wiggles around at the viewer's convenience. (I speak of the horrors HTML can wreak on poetry from some experience: in the evenings, I set non-English poems (in print, for the most part) for Circumference.)
47. Have we come so very far since Sterne or Pope?
Neil Postman, in his book, wonders about the same thing, answers "no", and explains that in fact we've gone backwards. Disappointingly, there's little reference to Sterne in Postman's book, although he does point out that Oliver Goldsmith's The Vicar of Wakefield was more widely read in the eighteenth century: possibly the literary public has never cared for the challenging.
Project Gutenberg happily presents their version of Tristram Shandy online in a plain text version: at certain points, the reader sees "(two marble plates)" or "(two lines of Greek)" and is left to wonder how much the text has changed between the page and the screen. Sterne's novel, like Pope's poetry, is agreeably self-aware: how Sterne would have laughed at "(page numbering skips ten pages)" in an edition without page numbers. There are a few lapses in ubu.com's presentation of Silliman, but they're comparably minor: some of the entries in Silliman's list aren't separated by a blank space, leading one to suspect the pagination was thrown out of whack in Quark. When something's free . . .
53. Is the possibility of publishing this work automatically a part of the writing? Does it alter decisions in the work? Could I have written that if it did not?
A writer writes to communicate with a reader unknown. Publishers publish to make money. These statements are not always true – there's no shortage of craven writers if there's a sad dearth of virtuous publishers – but they can be taken as general rules of thumb. Where does electronic publishing fit into this set of equations? Certainly when Silliman was writing this twenty years ago he wasn't thinking seriously about distributing his work over the Internet.
(Silliman has, for what it's worth, an excellent blog, suggesting that had the possiblity been around twenty years ago, he would have been thinking about it.)
56. As economic conditions worsen, printing becomes prohibitive. Writers posit less emphasis on the page or book.
Why does ubu.com's reprinting of Ron Silliman's poetry seem more interesting to me than what Project Gutenberg is doing? Even the cheapest edition of Tristram Shandy that I can buy looks better than what they put out. (Ashamed of their text edition, one supposes, they've put out an HTML version of the book, which is an improvement, but not enough of one that I'd consider reading it for six hundred pages.) More to the point: it's not that hard to find a copy of Tristram Shandy. You can even find one in one of the better airport bookstores. It's out of copyright and any would-be publisher who wants to can print their own version of it without bothering with paying for rights.
I could not, alas, go to a bookstore and buy myself a copy of The Age of Huts because it's been out of print for years. Thanks a lot, publishing. Good work. I could go to Amazon.com and buy a "used/collectible" copy for $113.20 – but precisely none of that money would go to Ron Silliman. But I don't want a collectible copy: I'm interested in reading Silliman, not hoarding him. (Perhaps I start to contradict myself here.)
223. This is it.
But there are still questions. How do we ascribe value to a piece of art in a market economy? Are Plato's ideas less valuable than those of Malcolm Gladwell because you can easily pick up the collected works of the first for less than 10% of what the two books of the second would cost you? when you can download old English translations for free on the Internet?
How valuable is a free poem on the Internet? How much more valuable is an attractive edition of a free poem on the Internet? even if you have to print it out to read it?
Why aren't more people doing this?
Posted by dan visel at 05:32 PM | Comments (1)
tags: Publishing, Broadcast, and the Press , airports , design_curmudgeonry , digital_literature , l=a=n=g=u=a=g=e , marx , ong , pdf , postman , printondemand , publishing , silliman , ubu , ubueditions
uh oh 09.12.2005, 6:13 PM
It's really happening. Next Monday, The New York Times will inaugurate its "Times Select" subscription service. NYTimes.com will remain free, with much of the usual content still available (including multimedia), but op-eds and columnists will be pay-only. Oh well, the Washington Post opinion page is better anyway. The 100-article-per-month archive access is slightly tempting though.
The Times is betting that significant numbers of readers will shell out, just like they do for a premium channel on cable. Can the Times be the HBO of web news? Casual reader poll: who's thinking of paying?
(link: Letter From the Editor explaining the new service to readers)
Posted by ben vershbow at 06:13 PM | Comments (2)
tags: HBO , NYTimes , Online , Publishing, Broadcast, and the Press , internet , journalism , media , news , newspaper , newyork , newyorktimes , subscription , times , timesselect , web
Yahoo! has enlisted tele-journalist and blogger Kevin Sites to produce a one-year web program chronicling the world's conflict zones in multimedia format.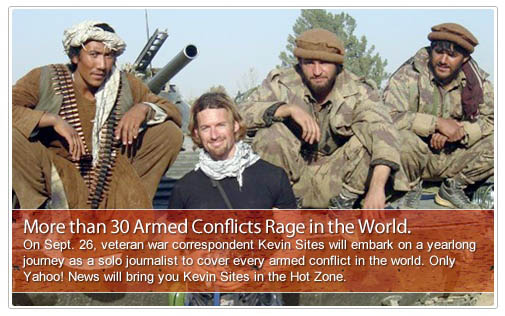 Sites has become known for his jaunts as a "solo journalist," trundling from hot spot to hot spot with a backpack full of gadgetry, beaming reports from his one-man broadcast station. It's a formula that is tailor-made for the web. Clearly, Yahoo! was paying attention. The NY Times reports on "Kevin Sites In the Hot Zone":
As he travels to these places, Mr. Sites will write a 600- to 800-word dispatch each day and produce a slide show of 5 to 10 digital photographs. He will also narrate audio travelogues. There will be several forms of video - relatively unedited footage posted several times a week, and once a week, a more traditional video report, edited in the style of a network news broadcast.

Mr. Sites will also be the host of regular online chats with Yahoo users who will be able to post comments on message boards. And he will post quick text messages on the site updating his activities throughout the day.
Counting on war and carnage as a surefire crowd draw, Yahoo! makes a rather tawdry entrance into independent journalism. But this is a very significant move nonetheless, evidence that Yahoo! is evolving into a full-fledged media company, and suggesting that the one-man-band approach to journalism and webcast might become a regular thing. If the Sites show finds an audience, they should try out serious investigative reporting or medium-length documentary.
Posted by ben vershbow at 10:36 AM | Comments (0)
tags: Online , Publishing, Broadcast, and the Press , blogger , blogging , broadcast , conflict , hotzone , internet , journalism , kevinsites , media , news , reporter , search , sites , war , web , yahoo , yahoo!
Katrina blew through the news business just as furiously as it tore through the Gulf Coast. For a good discussion of this, I highly recommend last night's podcast of Open Source, a great new program on public radio that is of, by and through the web, generating story ideas and discussion on its blog. The show operates in an exciting border zone, dealing with general interest stories while always keeping an eye on the changing communication practices that are affecting/chanelling them. Last night's show - "Craigslist and Nola.com: Information as News" - deals with citizen coverage of Katrina and the big changes underfoot for professional journalism.
Host Christopher Lydon speaks, with the breathless excitement of a man watching his profession change before his eyes, about "changing terms of authority in the news business" after Hurricane Katrina. He has on as guests Craig Newmark of craigslist (New Orleans site), nola.com editor Jon Donley, and media critic/blogger/citizen journalism guru Jeff Jarvis. From the intro:
The best reporting in the world — no hyperbole, the best reporting in the world — this week came from the web division of the New Orleans Times Picayune, nola.com. Information — missing person reports, safe and alive person reports — became news. And it became a source, even, for rescue teams, more accurate than anything else they had to go on.

Craigslist, after Katrina, became a forum for finding the missing and housing the saved, and what you find on Craigslist are stories as compelling as anything on CNN. Maybe what communities want in a time of crisis is good information, and maybe detailed, accurate information makes the best story. Craig and Jeff helped invent two new ways of collecting and distributing information; Jon is perfecting it right now in the Crescent City.
Posted by ben vershbow at 05:57 PM | Comments (0) | TrackBack
tags: Publishing, Broadcast, and the Press , citizenjournalism , craigslist , hurricanekatrina , jarvis , jeffjarvis , joedonley , journalism , katrina , lydon , media , new , newmark , news , newspaper , nola , nola.com , opensource , orleans , podcast , publicradio , radio , radioopensource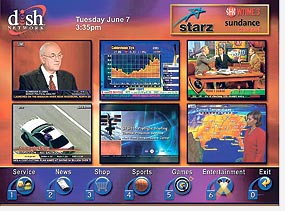 Several new "interactive television" services are soon to arrive that offer "mosaic" views of multiple channels, drawing TV ever nearer to full adoption of the browser, windows, and aggregator paradigms of the web (more in WSJ). It seems that once television is sufficiently like the web, it will simply be the web, or one province thereof.
Posted by ben vershbow at 02:20 PM | Comments (0)
tags: Online , Publishing, Broadcast, and the Press , TV , Transliteracies , aggregator , broadcast , browser , cable , interactive , media , network , ondemand , technology , television , video , web , windows
An article in today's Times describes the rise in Christian religious podcasting - sermons on demand, exegesis by RSS - known by some, inevitably, as "godcasting." Worth a look.
Posted by ben vershbow at 06:00 PM | Comments (0)
tags: Publishing, Broadcast, and the Press
Recent announcements at the BBC suggest further convergence of television and the web, reading in multimedia, cellphone as broadcast receiver etc. From Director General Mark Thompson:
We believe that on-demand changes the terms of the debate, indeed that it will change what we mean by the word 'broadcasting.'
Read article.
Posted by ben vershbow at 11:21 AM | Comments (0)
tags: Publishing, Broadcast, and the Press
Amazon Shorts offers 49¢ downloads of short fiction and nonfiction in .pdf, html and text-only email, seemingly without copy or printing restrictions. Amazon a publisher? The chapbook reborn? Not quite. Amazon Shorts is primarily a marketing program, available only to established authors who have other titles to sell - a sort of appetizer course to encourage larger book purchases. But it's probably suggestive of where advertising in general is headed.
Television entertainment was originally conceived as a way to create a captive audience for advertising. Now, consumers have greater and greater ability to tune out the ads and focus on the entertainment - fast-forwarding on Tivo, or, on the web, clicking through, or closing the pop-up window. As a result, marketers are trying to figure out how to make the ads destinations in themselves - to develop a format where the ad and the entertainment are inseparable, even indistinguishable. Recall the Superbowl, where high-budget, elaborately produced ads are as much an attraction as the game itself (some would say more). Or BMW Films, creator of "The Hire" - a series of short films by major international directors, starring Clive Owen and, of course, a sexy Z4 Roadster.
Expect more of this short form blend of advertising and entertainment in film, certainly, and even (if the "Shorts" series is any indication) in books.
Posted by ben vershbow at 03:59 PM | Comments (3) | TrackBack
tags: Publishing, Broadcast, and the Press
Warner is trying out a new business model for selling music over the web (BBC, CNET). The new "e-label" will sell music exclusively online (no CDs) in three-song clusters, abandoning the conventional album format and allowing emerging artists to prove themselves gradually, without the pressure of a sink-or-swim album deal. What would Sgt. Pepper say?
Crusty aficionados have for some time been lamenting the death of the album in the age of .mp3s, file-sharing and iTunes, where kids are growing up with vast, shifting libraries of individual tracks instead of meticulously ordered, packaged collections. While it's true that a generation of shufflers may not have much respect for the integrity of albums, it's important to remember that most albums don't have all that much integrity to begin with. When the recording industry moved from singles to the longer format of albums, it's not as though there was a corresponding growth in the amount of quality material. As a result, most albums consist of a couple of hit singles padded with filler. No one should mourn the disappearance of this sort of album.
Albums the world would be better off without: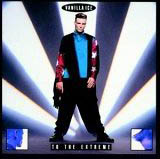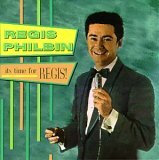 Making a good album is difficult, not unlike putting together a good collection of short fiction, or, in the case of concept albums, an entire novel. I like Warner's idea because it allows musicians to mature gradually, building a fan base and working their way up to the longer form. In turn, one-hit wonders can fizzle out naturally without burdening the world with rotting, opus-sized legacies.
I'm not too worried about the death of the album, at least not for some time. Artists that are capable of producing worthwhile albums will continue to release long format work, and kids will continue to pick and choose songs, and shuffle away carefully chosen track orders. But at the same time, they will make eclectic playlists, some of them uncovering hidden connections that can only be made manifest by porous, digital libraries. It seems to me that it will be a healthy give and take. Just as I'm confident that the novel will survive in an age of scattershot online reading, so will the album in the age of the iPod.
(One way to foil the shufflers would be to release albums in one big track. Remember "Thick As A Brick"?)
Posted by ben vershbow at 01:35 PM | Comments (1) | TrackBack
tags: Publishing, Broadcast, and the Press , media_consumption
Technology Research News, an excellent online magazine covering the most important developments in technology and science, is struggling to survive. In an impassioned letter to the reader, the TRN editors explain how, even after building up a substantial readership (over 200,000 unique visitors monthly) since its founding in 2000, and exploiting all the routine methods for generating revenue on the web without actually charging for subscriptions (Lexis Nexis licensing payments, Google text ads, and sales of .pdf white papers and special reports), they are still unable to support basic site maintenance, let alone pay their tiny staff of two full-time editors, one contributing editor and two part-time staffers. They are now experimenting with voluntary donations, hoping to rase at least $100,000 annually to cover basic costs.
This weekend, their plea was relayed to Slashdot where it was reframed as a call for ideas for new web publishing paradigms.
TRN's story is typical of these transitional times. They consider themselves "information farmers," providing valuable reporting from the frontiers of science at a time when those frontiers are greatly expanding, and, simultaneously, coverage in print media is contracting. No doubt their work is valuable and there is a demand. The web has set the stage for a whole new class of information farmers like TRN. But we still haven't figured out a model for basic subsistence.
Posted by ben vershbow at 02:40 PM | Comments (0)
tags: Publishing, Broadcast, and the Press
An excellent essay in last month's Common-Place, "Blogging in the Early Republic" by W. Caleb McDaniel, examines the historical antecedents of the present blogging craze, looking not to the usual suspects - world shakers like Martin Luther and Thomas Paine - but to an obscure 19th century abolitionist named Henry Clarke Wright. Wright was a prolific writer and tireless lecturer on a variety of liberal causes. He was also "an inveterate journal keeper," filling over a hundred diaries through the course of his life. And on top of that, he was an avid reader, the diaries serving as a record of his voluminous consumption. McDaniel writes: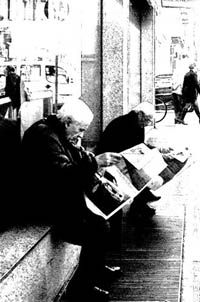 While private, the journals were also public. Wright mailed pages and even whole volumes to his friends or read them excerpts from the diaries, and many pages were later published in his numerous books. Thus, as his biographer Lewis Perry notes, in the case of Wright, "distinctions between private and public, between diaries and published writings, meant little."
Wright's journaling habit is interesting not for any noticeable impact it had on the politics or public discourse of his day; nor (at least for our purposes) for anything particularly memorable he may have written. Nor is it interesting for the fact that he was an active journal-keeper, since the practice was widespread in his time. Wright's case is worth revisiting because it is typical -- typical not just of his time, but of ours. It tells a strikingly familiar story: the story of a reader awash in a flood of information.
Wright, in his lifetime, experienced an incredible proliferation of printed materials, especially newspapers. The print revolution begun in Germany 400 years before had suddenly gone into overdrive.
The growth of the empire of newspapers had two related effects on the practices of American readers. First, the new surplus of print meant that there was more to read. Whereas readers in the colonial period had been intensive readers of selected texts like the Bible and devotional literature, by 1850 they were extensive readers, who could browse and choose from a staggering array of reading choices. Second, the shift from deference to democratization encouraged individual readers to indulge their own preferences for particular kinds of reading, preferences that were exploited and targeted by antebellum publishers. In short, readers had more printed materials to choose from, more freedom to choose, and more printed materials that were tailored to their choices.
Wright's journaling was his way of metabolizing this deluge of print, and his story draws attention to a key aspect of blogging that is often overshadowed by the more popular narrative - that of the latter-day pamphleteer, the lone political blogger chipping away at mainstream media hegemony. The fact is that most blogs are not political. The star pundits that have risen to prominence in recent years are by no means representative of the world's roughly 15 million bloggers. Yet there is one crucial characteristic that is shared by all of them - by the knitting bloggers, the dog bloggers, the macrobiotic cooking bloggers, along with the Instapundits and Daily Koses: they are all records of reading.
The blog provides a means of processing and selecting from an overwhelming abundance of written matter, and of publishing that record, with commentary, for anyone who cares to read it. In some cases, these "readings" become influential in themselves, and multiple readers engage in conversations across blogs. But treating blogging first as a reading practice, and second as its own genre of writing, political or otherwise, is useful in forming a more complete picture of this new/old phenomenon. To be sure, today's abundance makes the surge in 18th century printing look like a light sprinkle. But the fundamental problem for readers is no different. Fortunately, blogs provide us with that much more power to record and annotate our readings in a way that can be shared with others. We return to Bob's observation that something profound is happening to our media consumption patterns.
As McDaniel puts it:
...readers, in a culture of abundant reading material, regularly seek out other readers, either by becoming writers themselves or by sharing their records of reading with others. That process, of course, requires cultural conditions that value democratic rather than deferential ideals of authority. But to explain how new habits of reading and writing develop, those cultural conditions matter as much—perhaps more—than economic or technological innovations. As Tocqueville knew, the explosion of newspapers in America was not just a result of their cheapness or their means of production, any more than the explosion of blogging is just a result of the fact that free and user-friendly software like Blogger is available. Perhaps, instead, blogging is the literate person's new outlet for an old need. In Wright's words, it is the need "to see more of what is going on around me." And in print cultures where there is more to see, it takes reading, writing, and association in order to see more.
(image: "old men reading" by nobody, via Flickr)
Posted by ben vershbow at 02:11 PM | Comments (1)
tags: Publishing, Broadcast, and the Press , Transliteracies , article , blog , blogging , blogs , book , books , diary , ebook , essay , journal , journalism , media , newspaper , pamphleteer , paperless , print , reading , thomas_paine

in june i decided to explore the podcast phenomenon. i downloaded a number of different programs on to my ipod shuffle. the first batch included some favorite radio programs that i rarely listen to now that i hardly ever drive anywhere, a bunch of different audio blogs, some serious, some insane or inane . . . and the most interesting - Earthcore - billed as the first podcast only novel. written and performed by scott sigler, Earthcore is a science fiction page turner divided into tweny-one 40-50 minute installments. sigler has been releasing one installment per week. the last one just went up.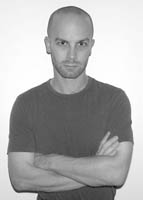 the plot is original and ingeniously woven and Sigler is one hell of a story teller. his palpable enthusiasm for his story, the Earthcore project and the new world of podcasting is infectious. just as in the best blogs, Earthcore seems to get an extra jolt from sigler's willingness to put himself and his ideas on the line. his personality comes shining through; getting to know him and liking his attitude becomes an important part of the experience. with over 10,000 listeners by now, you would think that more than one major publisher would have come begging to buy the rights to a book with a significant proven audience. however, as if more proof of the moribund nature of big publishing were needed, to date not one publisher has approached Sigler. he's on the verge of signing a deal with a small Canadian publisher, Dragon Moon Press. Congratulations to them for going with the opportunity.
Posted by bob stein at 04:42 PM | Comments (0)
tags: Publishing, Broadcast, and the Press , digital_literature
Faced with intense pressure from publishers since it announced its Print and Library projects, Google has decided to back down, at least somewhat, from its ambitious program to scan major library collections and make them searchable online. Until now, Google has defended its project as falling under "fair use," but publishers have not been convinced. From the Google blog:
We think most publishers and authors will choose to participate in the publisher program in order to introduce their work to countless readers around the world. But we know that not everyone agrees, and we want to do our best to respect their views too. So now, any and all copyright holders – both Google Print partners and non-partners – can tell us which books they'd prefer that we not scan if we find them in a library. To allow plenty of time to review these new options, we won't scan any in-copyright books from now until this November.
MIT Technology Review hones in on Google's hubris:
Seems copyright owners have problems with the effort, and who can really blame them--copyright protection is, after all, one way publishers make their money. Somewhat amazingly, Google wants copyright owners to opt-out of their program, instead of Google having to do the work of contacting copyright owners to get them to opt-in.
Posted by ben vershbow at 02:28 PM | Comments (0)
tags: Copyright and Copyleft , Publishing, Broadcast, and the Press
You can now syndicate sections, results, and customized pages on Google News using RSS (really simple syndication) feeds.
For many, Google News is -the- one-stop aggregator for current events. But now you can aggregate from the aggregator. With so many filters coming in between news outlets and their readers, can the identity of a publication be retained? If a newspaper decides to start charging for access to its website (as the New York Times is beginning to do), they'll cite revenue concerns. But in a way, they're saying something much more primal: we're unique, we exist!
Posted by ben vershbow at 01:54 PM | Comments (0)
tags: Publishing, Broadcast, and the Press
lulu.com is an intriguing, just-launched enterprise from open source software pioneer Bob Young (see recent BBC profile) that applies the ebay model of the global online bazaar to print-on-demand publishing. Lulu will host and publish your creative work (text, video, music, photography, whatever) for free. "Lulu is a technology company, not a publisher," the site makes clear. When somebody purchases a copy, a paperback is spit out of a printer, or a CD or DVD is stamped. The single copy is then packed up and shipped to the buyer.
Authors specify a royalty that they will receive from each sale. All Lulu does is add a modest mark-up to each item, covering the cost of set up, printing and shipping. The rest is profit. For downloads, Lulu doesn't charge anything above the author's royalty. Lulu also retains no rights to the work, and has no problem with an author selling their book elsewhere, or even going in and doing an edit of an already listed work. For an extra fee, however, Lulu will help with retail distribution, getting the book listed on Amazon and Barnes & Noble, and giving it a unique ISBN. In this case, Lulu does retain exclusive rights to market your book.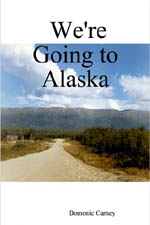 Usually, it's the publisher and the retailers that keep most of the money, while the author receives only a tiny fraction. With Lulu, it's the other way around. And with that reversal goes all the strictures - good and bad - that come with traditional, "elitist" publishing. Authority, prestige, quality control, yes, but also the extreme deficit of imagination and willingness to take risk that plague publishing in the age of mega conglomerates.
Lulu is like a cattle auction for books. The challenge is not to be "in print" - inexpensive print-on-demand publishing from digital backlists eradicates that concern. Everyone is theoretically in print. Whether anyone wants to read them, however, is a different matter. And so, Lulu is a sort of battleground for the elemental aspirations of creative egos. A writhing mass. The hope is that niche titles will find an audience and that valuable new voices might emerge.
Looking at the Lulu Top 100, you'll get an idea of what I mean by "niche" titles. At number one (at the time of this writing) is "The Havanese" by Diane Klumb - "the quintessential handbook for Havanese dog owners, breeders and fanciers." From there on down the list, you'll encounter such titles as: "Raw Foods for Busy People: Simple and Machine-Free Recipes for Every Day"; "The Best Way to Stay Healthy: Stay as Far Away From Doctors as You Can; Volume I" by George Steele M.D."; "Finding the CAN in Cancer"; "The Messiah Seed Volume I"; "Atlanta Nights" ("a bad book written by experts"); "Luciferian Witchcraft"; "The Authoritative Encyclopedia of Scientific Wrestling"; "Rangefinder Photography"; "Ornamental Gardening in Acadiana & the Gulf States: Questions and Answers"; "The Pelvic Pain Solution"; and "Chugworth Academy: All Aboard the Mentalist Train" - an anthology of web comics by David Cheung.
Posted by ben vershbow at 11:58 AM | Comments (1)
tags: Publishing, Broadcast, and the Press
This speaks volumes. From a recent staff memo at the Times:
"By integrating the newsrooms we plan to diminish and eventually eliminate the difference between newspaper journalists and Web journalists."
(see free story in WSJ)
Posted by ben vershbow at 07:34 AM | Comments (0)
tags: Publishing, Broadcast, and the Press
1: BLOGS AND RADIO. The NY Times profiles a new show on Public Radio International that draws its inspiration from the web. "Open Source from PRI" uses a public blog to cull topics and story ideas from registered commenters:
"Open Source will not be a show about blogs. It will use blogs to be a show about the world."
Open Source offers podcasts of its programs, available for free subscription on Odeo and iTunes.
2. WIRES CROSSED. The Associated Press is preparing to launch an online video streaming network from which members can syndicate clips for presentation on their news sites. Clips will be streamed by member sites over branded video players that AP will provide. In exchange, AP will take a portion of revenues generated by interspersed video ads. Most news networks are racing to upgrade their sites to offer more video content alongside text (see "television merging with the web" on this blog).
Posted by ben vershbow at 06:15 PM | Comments (1)
tags: Publishing, Broadcast, and the Press , the_networked_book
If acts of terrorism are intended to send a shock through the nervous system of societies, then the media acts as the synapse chain, firing trauma through the body politic. The media society acts like an animal with a mind of its own, and now it's ordinary people (not just the professional media), newly equipped with recording gadgets galore, who perform the duties of nerve endings.
Shaken by a second round of attempted bombings on London trains and buses, my thoughts return to the buzz of a just a couple weeks ago - all the talk about citizen journalism's big moment, the photos and video clips captured on phones and digital cameras, instantly proliferating through the media consciousness. During that time, Mark Glaser wrote a thoughtful piece for USC's Online Journalism Review (OJR), in which he asks whether what we are seeing is not, in fact, the rise of a sordid, citizen paparazzi. Glaser's article contains some sobering passages describing the scenes of carnage and the crowding amateur photographers, their phones outstretched. This is from a couple of posts (1, 2) Glaser found by a British blogger who survived the attacks:
The victims were being triaged at the station entrance by Tube staff and as I could see little more I could do so I got out of the way and left. As I stepped out people with cameraphones vied to try and take pictures of the worst victims...

...These people were passers-by trying to look into the station. They had no access, but could have done well to clear the area rather than clog it. The people on the train weren't all trying to take pictures, we were shocked, dirty and helping each other. People were stunned, but okay. The majority of the train was okay as I walked from my carriage (the last intact one) down through the train I saw no injuries or damage to the remaining four or so carriages. Just people dirty and in shock. The other direction wasn't so pretty, but you don't need an account of this and what I saw, watching TV is enough.
It's not yet clear whether this latest string of botched attacks was a reprise by the group responsible for July 7, or whether these were copycats, operating in the psychological wake of the original bombings. Copycat crime is nothing new, and it would be a stretch to attribute it to an increase in digital rubbernecking (I'm of the opinion that violence in the media makes people more afraid, not more violent). There's no doubt that some of the amateur photos and clips helped convey the reality of the attacks in a way that journalists could not. But I can't help but feel that our techno-voyeurism is one of the things that makes terrorism so effective beyond the immediate points of impact. We are one, big, hyper-sensitive nerve. A few, well aimed pokes can send spasms through the whole system.
Posted by ben vershbow at 03:53 PM | Comments (1)
tags: Publishing, Broadcast, and the Press
In Wired, "Web Publishers Eye Your Wallet," Adam L. Penenberg chats with Pat Kenealy, CEO of International Data Group (IDG), which publishes over 300 computer, game, and info tech-related magazines. Kenealy thinks it's only a matter of time before premium web publications start raising their gates and asking for money. The conventional wisdom is that charging for content, or even asking readers to register, is suicide. But Kenealy points to cable television for evidence that people can get used to paying for something they really want:
"In 1955, TV was free," Kenealy said, "and two generations later most people pay for it. There was a built-in reluctance to pay for TV until it got so much better than broadcast. That's what I think will happen with the internet."
With cable, one monthly fee gets you access to hundreds of channels. You don't have to fill out dozens of subscriptions to dozens of different stations. Except for premium channels, everything is more or less set. Web publishers need to figure out a similar system. KeepMedia is a site that is experimenting with this. I would bet that eventually cable will merge with the web into one standard service: basic cable/web over broadband. Your premium channels (sites?) - in addition to HBO and Showtime - might be The New York Times, The Economist and The Atlantic, while basic cable/web would include Discovery, Comedy Central, MTV, ESPN etc., along with Forbes, Wired, Knight Ridder and Tribune newspapers, Reuters and hundreds, even thousands, more. A few of the more popular blogs might be thrown in there too. There will always be the free web too, just as there's free television and radio, but I agree with Kenealy that we're going to see a migration of many web publications toward a cable-style model.
See also, "web news as gated community" on this blog.
Posted by ben vershbow at 04:36 PM | Comments (2)
tags: Publishing, Broadcast, and the Press
A piece in the Wall Street Journal a few days ago explores how some publishers and authors are trying to use the web to promote books. One way is to offer free electronic copies - of a whole book, in the case of sci-fi writer and Boing Boingian Cory Doctorow, or sometimes just a chunk to the get the reader hooked, as was the case with Murakami's "Kafka on the Shore," the first five chapters of which Knopf put online for free. Some publishers are courting bloggers, sending free copies, seeking endorsements, facilitating author interviews. Some are setting up blogs of their own (see the Freakonomics blog). There are currently two fan sites devoted to a fictional actress appearing in Bret Easton Ellis's forthcoming novel "Lunar Park."
Posted by ben vershbow at 12:28 PM | Comments (2)
tags: Publishing, Broadcast, and the Press

Last week, the Association for Learned and Professional Society Publishers (ALPSP) joined the escalating chorus of concern over the legality of Google's library project, echoing a letter from the Association of American University Presses in May warning that by digitizing library collections without the consent of publishers, Google was about to perpetrate a massive violation of copyright law. The library project has been a troublesome issue for the search king ever since it was announced last December. Resistance first came from across the Atlantic where French outrage led a unified European response to Google's perceived anglo-imperialism, resulting in plans to establish a European digital library. More recently, it has come from the anglos themselves, namely publishers, who, in the case of the ALPSP, "absolutely dispute" Google's claim that the project falls within the "fair use" section of the US Copyright Act. From the ALPSP statement (download PDF):
The Association of Learned and Professional Society Publishers calls on Google to cease unlicensed digitisation of copyright materials with immediate effect, and to enter into urgent discussions with representatives of the publishing industry in order to arrive at an appropriate licensing solution for 'Google Print for Libraries'. We cannot believe that a business which prides itself on its cooperation with publishers could seriously wish to build part of its business on a basis of copyright infringement.
In the relatively brief history of intellectual property, libraries have functioned as a fair use zone - a haven for the cultivation of minds, insulated from the marketplace of ideas. As the web breaks down boundaries separating readers from remote collections, with Google stepping in as chief wrecking ball, the idea of fair use is being severely tested.
Posted by ben vershbow at 12:57 PM | Comments (0)
tags: Copyright and Copyleft , Libraries, Search and the Web , Publishing, Broadcast, and the Press
With faster and faster broadband connections, it's getting easier to deliver video content over the internet, blurring the lines between television and the web. More and more, we're living in that blur, and a few recent changes suggest that the trend toward convergence is inevitable. CBS News, though lagging behind its competitors today, seems to get the message that tightly scheduled, broadcast media will soon be a relic of the past. In a bid to stay ahead of the curve (and perhaps, in time, of the competition), CBS News has totally revamped its website into what it calls a "24-hour, on-demand news service, available across many platforms." There you will find a variety of interactive features, text news from the wires, live radio, RSS feeds, and a podcasting service. You will also find dozens upon dozens of free video segments - the usual television programming, only broken up into bight-sized chunks. From these clips, visitors are invited to "build a newscast," assembling video segments into a personal playlist. Sooner or later, when other news outlets go the same way, we'll begin to see RSS video aggregators that automatically pull clips from around the web, the same way feed readers assemble text news today. This is already beginning to happen for video blogs.
But it's not just the crusty old news networks that are changing. With AOL's webcast of the the Live 8 concerts, and Amazon's upcoming 10th Anniversary shindig, where it will be streaming live on its site a concert featuring Bob Dylan and Norah Jones, it seems the TV-web merger is being driven from both sides.
Article: "TV Moves to the Internet"
Posted by ben vershbow at 05:31 PM | Comments (0)
tags: Publishing, Broadcast, and the Press
We are fast approaching a point when there will be as many cameras as there are points of view. Everyone is an eye with a record button - embedded, as it were, in the trenches of everyday life. In the week that has passed since the bombs rocked London, major newspapers and television networks have run images and grainy video clips captured by ordinary people on their cellphones and digital cameras. Flickr has become a clearinghouse for July 7 terror blast images. Technorati has tracked the commentary and condolences that have flowed through the blogosphere. The Wikipedia community has mounted a detailed page, through thousands of edits, that combines the most up-to-date developments of the news with the useful contextual evidence and historical background that one would expect from an encyclopedia. But it's the images and video that have made the greatest penetration into the mainstream media. From "London Bombing Pictures Mark New Role for Camera Phones" in National Geographic News:
The BBC said it received around 30 video clips from members of the public and more than 300 e-mails containing an average of three images each on the day of the attacks. TV news channels, meanwhile, aired cell phone video footage within half an hour of the explosions.
These are probably the two most reproduced images: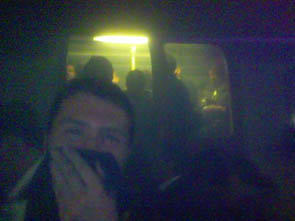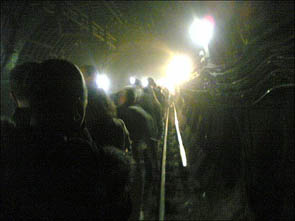 From a column in Digital Journalist on "citizen shutterbugs":
Many times these images are sent to family members first and then later find their way into the river of data that becomes public information. At times, some of these images are "picked up" by the mainstream media and disseminated as "real" news, which of course they can be.
The same goes for the photos from Abu Ghraib, first distributed among friends as perverse trophies from the land of occupation. I wonder about this impulse to record one's life in such fine-grained detail - it seems the new technologies turn us into auto-voyeurs. The soldiers record their crimes and end up implicating themselves. Similarly, the victims of the London bombings record their evacuation march through the tunnels, bearing witness to their own trauma. Then there are the onlookers, the passersby, who happen to be near the chaos.
Were the London bombings the tipping point? A local news cameraman meditates on the imminent decline of his profession:
Now, a new revolution is about to be televised. Tiny lenses are popping in the most unlikely of devices, powerful editing is just a laptop away and personal websites are racing towards critical mass. How long before my oversized fancy-cam looks like an early 80's bag phone? About the same time the six o clock news begins looking like it was shot by a hopped-up junkie with a twitchy digital, I'm guessing. The next ten years promise to feature a rapid breakdown of my chosen craft. Whatever new paradigm takes hold, it's a safe bet the two-person news crew is an endangered species, driven to oblivion by technology and methods that are faster and cheaper, but not necessarily better. Hopefully by that time, I'll have found more fulfilling ways to make a difference and a paycheck. Until then, I'll be here in the media pack, one eye buried in a viewfinder, the other one keeping steady watch over a nation of digital interlopers.
Other relevant items:
From Newsweek: "History's New First Draft"
From the BBC: "Mobiles Capture Blast Aftermath"
Posted by ben vershbow at 12:25 PM | Comments (0)
tags: Publishing, Broadcast, and the Press
Ross Mayfield from Many 2 Many was dismayed when the LA Times hurriedly cancelled its "wikatorials" experiment after a single, unpleasant spate of vandalism:
I'm still a bit irked that the LA Times Editors shut down the Wikitorials community. I started to become engaged in the community and saw promise. They shut it down without warning and without thinking things through to begin with.
So he's leading the charge on a community-penned letter to the editor on (you guessed it) a wiki, to perhaps breathe a little warmth into cold feet.
Posted by ben vershbow at 07:52 AM | Comments (0)
tags: Publishing, Broadcast, and the Press
The Eleventh Annual Euro RSCG Magnet and Columbia University Survey of Media found that 51% of journalists use blogs, many of them for work, though few are actually writing their own. The study also found that, although more than half admit to using blogs, only 1% find them to be credible. Hmmm... From Business Wire:
The study found that blogs have become a large -- and arguably, increasingly integral -- part of how journalists do their jobs. Indeed, 70% of journalists who use blogs do so for work-related tasks. Most often, those work-related tasks involve finding story ideas, with 53% of journalist respondents reporting using blogs for such purposes. But respondents also turn to blogs for other uses, including researching and referencing facts (43%) and finding sources (36%). Most notable, fully 33% of journalists say they use blogs as a way of uncovering breaking news or scandals. Few blog-using journalists are engaging with this new medium by posting to blogs or publishing their own; such activities might be seen as compromising objectivity and thus credibility.
Posted by ben vershbow at 12:48 PM | Comments (0)
tags: Publishing, Broadcast, and the Press
The LA Times has temporarily shelved its plans for running "wikatorials" - editorials that any reader can edit - due to a flood of "inappropriate material." The whole experiement with wikis was a risky move for a well-established newspaper to take, and it's not surprising that they immediately panicked once the riff raff showed up. It's hard to establish an open, collaborative environment from the top-down. Whereas, if you start from a point of low stakes, with little prestige on the line (as Wikipedia did), then the enterprise can evolve slowly, embarrassing missteps, spam and all.
Someone should start an experiment: dump the LA Times content in a non-affiliated wiki and try the wikatorials there. Give it time, let the community build, work out the hiccups, and then give the LA Times a call.
Posted by ben vershbow at 10:24 AM | Comments (1)
tags: Publishing, Broadcast, and the Press , the_networked_book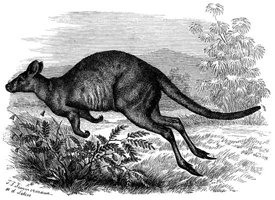 The other day, I came across an interesting experiment with a new model of distribution and ownership on the web, something that writers, publishers and journalists should pay attention to. KeepMedia charges $4.95 a month for unlimited access to 200 mainstream periodicals (see list) spanning the last 12 years up to the present day. That's significantly less than what I pay annually for my handful of print periodical subscriptions, and gives me access to much more material (kind of like LexisNexis for the masses). Plus, you do get to "keep" - that's part of how it works (indeed, their logo is a kangaroo with a stack of magazines stuffed in her pouch). KeepMedia allows you to attach notes to articles and to store away "clippings." It also makes it easy to track subjects across publications, and has automated recommendations for related stories. I assume that stored articles will get caged off if you stop subscribing. That's what makes me nervous about the pay-for-the-service model. You don't actually get to keep anything for the long haul, unless you print it out. But KeepMedia suggests one way that newspapers and publishers might adapt to the digital age.
Right now, publishers are still stuck on the idea of individual "copies." The web - an enormous, interconnected copying machine - is inherently hostile to this idea. So publishers generally insist on digital rights management (DRM) - coded controls that restrict what you can do with a piece of media. This, almost invariably, is infuriating, and ends up unfairly punishing people who have willingly paid a fair price for an item. Pay-for-the-service models won't solve the problem entirely, but they do get away from the idea of "copies." On the web, copies are cheap, or free. But access to a library or database is valuable. It's not about how many copies are sold, it's about how many people are reading. So charge at the gate. Once people are inside, it's all you can eat. This is nothing new. People play a flat rate for cable television, which is essentially a list of publications. You pay extra for premium channels, or pay-per-view special features, but your basic access is assured. What and how much you watch is up to you. Yahoo! is trying this right now for music. Why not do the same for newspapers, or for books? The web is combining publishing with broadcasting. Publishers and broadcasters need to adapt.
Related posts:
"web news as gated community"
"self-destructing books"

Posted by ben vershbow at 12:51 PM | Comments (0) | TrackBack
tags: Copyright and Copyleft , Publishing, Broadcast, and the Press
Next week, as part of a general reworking of its editorial page, the LA Times is staring "wikatorials" - "an online feature that will empower you to rewrite Los Angeles Times editorials."
(via Dan Gillmor)
UPDATE: "Upheaval on Los Angeles Time Editorial Pages" in NY Times.
Posted by ben vershbow at 10:52 AM | Comments (0)
tags: Publishing, Broadcast, and the Press
Just found out about this on diglet.. Launched in April, The National Digital Newspaper Program (NDNP) is a joint effort of the Library of Congress and the National Endowment of the Humanities to create a comprehensive web archive of the nation's public domain newspapers.
Ultimately, over a period of approximately 20 years, NDNP will create a national, digital resource of historically significant newspapers from all the states and U.S. territories published between 1836 and 1922. This searchable database will be permanently maintained at the Library of Congress (LC) and be freely accessible via the Internet.
(A similar project is getting underway in France.)
It's frustrating that this online collection will stop at 1922. Ordinary libraries maintain up-to-date periodical archives and make them available to anyone if they're willing to make the trip. But if they put those collections on the web, they'll be sued. Archives are one of the few ways newspapers have figured out to make money on the web, so they're not about to let libraries put their microfilm and periodical reading rooms online. The paradigm has flipped.. in print, you pay for the current day's edition, but the following day it ends up in the trash, or wrapping a fish. The passage of 24 hours makes it worthless. On the web, most news is free. It's the fish wrap that costs you.
The web has utterly changed what things are worth. For most people, when a news site asks them to pay, they high tail it out of there and never look back. Even being asked to register is enough to deter many readers. But come September, the New York Times will start charging a $50 annual fee for what it considers its most unique commodities - editorials, op-eds, and selected other features. Is a full subscription site not far off? With their prestige and vast readership, the Times might be able to pull it off. But smaller papers are afraid to start charging, even as they watch their print circulation numbers plummet. If one paper puts up a tollbooth, they instantly become irrelevant to millions of readers. There will always be a public highway somewhere nearby.
A friend at the Columbia School of Journalism told me that the only way newspapers can be profitable on the web is if they all join together in some sort of league and charge bulk subscription fees for universal access. If there's a wholesale move to the pay model, then readers will have no choice but to shell out. It will be like paying for cable service, where each newspaper is a separate channel. The only time you register is when you pay the initial fee. From then on, it's clear sailing.
It's a compelling idea, but could just be collective suicide for the newspapers. There will always be free news on offer somewhere. Indian and Chinese wire services might claim the market while the prestigious western press withers away. Or people will turn to state-funded media like the BBC or Xinhua. Then again, people might be willing to pay if it means unfettered access to high quality, independent journalism. And with newspapers finally making money on web subscriptions, maybe they'd start loosening up about their archives.
Posted by ben vershbow at 10:25 AM | Comments (0)
tags: Copyright and Copyleft , Libraries, Search and the Web , Publishing, Broadcast, and the Press
There's been an explosion of creative tinkering since the BBC opened up its API (applications programming interface) last month. An API is a window into a site's code and content allowing techie types to build new applications with BBC material. It's really worth going over to the BBC Backstage blog to take a look at the first batch of prototypes and demos. The majority are clever splicings of BBC data - news, traffic reports, images etc. - with Google Maps (everyone's favorite lately), not unlike chicagocrime.org. Other notable examples: an RSS feed of BBC complaints; a feature that allows you to tag articles and read tags left by other readers; and a nice "tag soup" visualization of financial news.
Correction: A reader kindly pointed out that BBC Backstage hasn't actually released APIs yet (though they intend to soon). The projects I've referenced use BBC feeds, or have scraped content directly from the BBC site. APIs are to follow soon (more info here). When they do, the scaping process will become much cleaner. For now, the BBC welcomes projects that "use our stuff to build your stuff" the rough-and-tumble way, and is happy to showcase them on the Backstage site.
The API is becoming a powerful tool for creative reinvention of the web. Back in April, I wrote about Dan Gillmor's piece on "Web 3.0".. Web 1.0 was the early web, a place you went to read - a series of interconnected brochures. Web 2.0 is the "read-write" web - it's a place you go to interact. Web 3.0 is where we start weaving the disparate pieces into new forms. APIs let you do this. You take one application and design a new front end that shows your point of view. Or you take two applications and mix them together, creating something new and illuminating. Right now, Web 2.0 is pretty well in place. The tools for self-expression and interaction are pretty accessible - email, chat, blogs, etc. But the weaving tools required for 3.0 are available only to advanced users. We'll see if that changes.
Here are grabs from four of the map prototypes at BBC Backstage: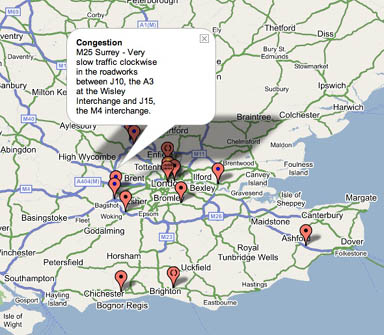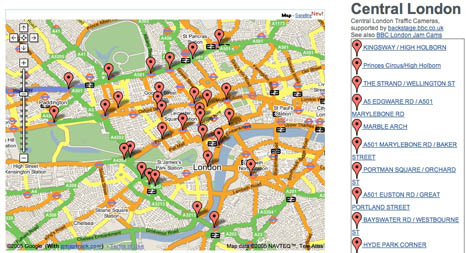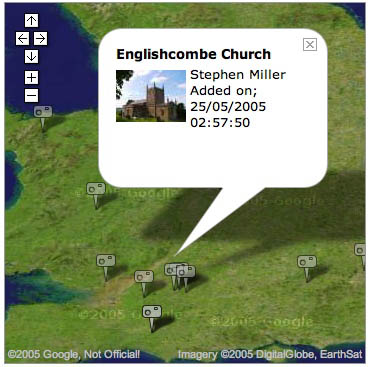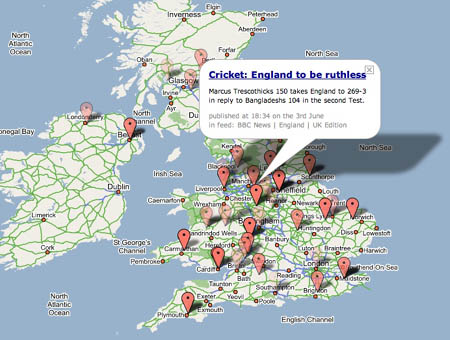 For more analysis, check out this article on O'Reilly Radar.
Posted by ben vershbow at 05:07 PM | Comments (1) | TrackBack
tags: Publishing, Broadcast, and the Press , Remix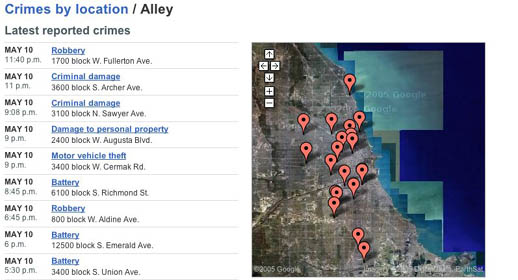 chicagocrime.org, the best use of Google Maps I've seen to date, has been making the web rounds over the past week. It generates maps using information scraped from Citizen ICAM, a public portal to the Chicago Police Department's database of reported crime. You can view by type of crime, street, date, police district, location type (i.e. alley, ATM, residence etc.), or a map of the whole city.
This is the latest in a series of living documents that have sprung up recently - web spaces tied by a thousand strings to real, physical places. I can imagine chicagocrime being integrated into a larger Chicago area web hub, or aggregator. Ideally, these hubs (see here and here) will combine the conviviality of the blog, the utility of craigslist, the diversity of Flickr or ourmedia, and the collective vigilance of citizen journalism. Other recently launched intitiatives of note are Bayosphere ("...of, by and for the Bay Area) and mnspeak.com ("twin cities: all day, all night"). The more people participate, the truer the picture of that place at that time. Are we moving past the primacy of the editor? Or will editors prove more important than ever before?
Posted by ben vershbow at 04:06 PM | Comments (0)
tags: Publishing, Broadcast, and the Press , the_networked_book
In Wired yesterday, Cory Doctorow sums up recent brave efforts by the BBC to adapt to a changing world: BBC Backstage, the Creative Archive, and reader-contributed photos.
"America's entertainment industry is committing slow, spectacular suicide, while one of Europe's biggest broadcasters -- the BBC -- is rushing headlong to the future, embracing innovation rather than fighting it. Unlike Hollywood, the BBC is eager and willing to work with a burgeoning group of content providers whose interests are aligned with its own: its audience."
Above is a clip from a 1913 silent film version of Hamlet, downloadable for free from the British Film Institute under the aegis of the Creative Archive - one of the few bits of free content made available so far. It feels good to make a video quotation with total impunity. Perhaps others will be inspired to take a page from BBC's book.
Here also is Rick Prelinger's speech to the Creative Archive Seminar in April. Prelinger is one of America's great activist archivists.
Posted by ben vershbow at 10:15 AM | Comments (1)
tags: Copyright and Copyleft , Publishing, Broadcast, and the Press
Starting in September, the NY Times will charge an annual subscription fee for a "Select" service, including editorials, op-eds, and archives. Basic news content will remain free. Times chair Arthur Sulzberger Jr remarked that though online advertising is undergoing exponential growth, it is just a matter of time until it flattens out and assumes regular cycles, like in print advertising. Is the free content joyride gradually coming to an end? Or is the Times pounding nails into its own coffin?
Posted by ben vershbow at 11:40 AM | Comments (1)
tags: Publishing, Broadcast, and the Press
Facing slipping circulation and massive migration to the web by younger news consumers, a number of top tier newspapers are switching from the traditional broadsheet format to the more handy tabloid, including the European and Asian editions of the Wall Street Journal.
But is this enough? One British advertiser remarks: "We want newspapers to come up with a solution to the threat of marginalization in a digitalized world. But they have to do more than just play around with the size of paper they're printed on."
The International Herald Tribune ran this story yesterday. I've plugged it before, but the IHT is noteworthy as one of the few online newspapers to eschew vertical scrolling for the layout of articles. Instead, they have simple, attractive (and I would argue, much more readable) horizontal scrolling across fixed, three-column plates. With its long vertical fields, you might say that web news, too, is stuck in the broadsheet model. The problem is that, unlike a print newspaper, a computer screen can't be folded to improve readability, or to isolate a desired area of the page.
Posted by ben vershbow at 05:42 PM | Comments (0) | TrackBack
tags: Publishing, Broadcast, and the Press , the_form_of_the_book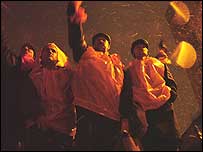 "If you find yourself in the right place at the right time, if an event is unfolding before your eyes and you capture it on a camera or mobile phone, either as a photograph or video, then please send it to BBC News."
The BBC has just made a bold move into user-generated, or rather user-augmented, news. If anyone thinks that a community-built media is only being explored on a smaller, local scale (see here and here), then think again. The world is in a frenzied state of self-documentation - laying down a vast mosaic of images, video, graphics and text on top of every inch of reality. If the mainstream media is to keep up, it will have to a certain extent "employ" everyone as stringers. To put a slight spin on Shirky's formulation: the only group that can record everything is everybody.
(image: Andrew Vorobyov's photo of the "orange revolution" in Ukraine)
Posted by ben vershbow at 10:54 AM | Comments (2)
tags: Publishing, Broadcast, and the Press
Newspapers continue their slide.. From an article in WSJ (a rare free feature):
"Rather than simply trying to halt the decline, which can be done readily through discounts and promotions, they're being forced to try to "manage" their circulation in new ways. Some publishers are deliberately cutting circulation in the hope of selling advertisers on the quality of their subscribers. Others are expanding into new markets to make up for losses in their core markets. Some are switching to a tabloid format or giving away papers to try to attract younger readers. Others are pouring money into television and radio advertising and expensive face-to-face sales pitches to potential subscribers."
You'd think some of this desperate energy could be channeled into making newspapers live more fully on the web.
Posted by ben vershbow at 08:23 AM | Comments (0)
tags: Publishing, Broadcast, and the Press
Google has patented a system that will rank news search results by quality and credibility, instead of simply by date and relevance to keywords. See article "Google searches for quality not quantity" in NewScientist. This recalls questions recently raised by Kim in "is the information any good?...don't ask Google."
People have a hard time agreeing on which news is credible, but I'm hesitant to believe that machines and algorithms can do better. I worry that smaller or alternative sources will get unfairly buried in the listings. Perhaps they should try ranking for neutrality...
Posted by ben vershbow at 08:21 AM | Comments (0)
tags: Publishing, Broadcast, and the Press
Barely 24 hours after being selected as the 265th Pope, Cardinal Joseph Ratzinger, now Benedict XVI, has his own Wikipedia article. Actually, Ratzinger did previously have his own page, but it was moved yesterday to the new Benedict XVI address and has since undergone a massive overhaul.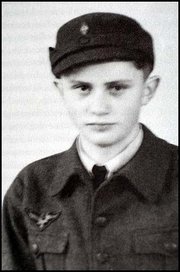 The revision history, already quite long, captures in miniature the stormy debate that has raged across the world since the news broke. Early on in the history, you see the tireless Wikipedians wrestling over passages dealing with the pontiff's early years in Germany, where he was a member of the Hitler Youth (membership was compulsory). One finds evidence of a virtual tug-of-war waged over a photograph of Ratzinger as a boy, wearing what appears to be the crisp uniform and official pin of the Hitlerjugend. The photo was eventually scrapped amid doubts about its veracity and copyright status.
Scanning across the revision history, it's hard not be to impressed by the vigilance, passion and sheer fussiness that go into the building of a Wikipedia article. Like referees, the writers are constantly throwing down flags for excessive "editorializing" or "POV," challenging each other on accuracy, grammar, and structure. There are also frequent acts of vandalism to deal with (all the more so, I imagine, with an article like this). Earlier today, for instance, some teenager replaced the Pope's headshot with a picture of himself. But within a minute, it was changed back. The strength of the Wikipedia is the size of its community - illustrating the "group-forming networks law" that Kim discusses in the previous post, "the web is like high school."
Not long ago, I posted about a new visualization tool that depicts Wikipedia revision histories over time, showing the shape of an article as it grows and the various users that impact it. For articles on controversial subjects - like popes - it would be fascinating to see these histories depicted as conversations, for that is, in essence, what they are. Any conversation that involves more than two parties cannot be accurately portrayed by a linear stream. There are multiple forks, circles, revolutions, and returns that cannot be captured by a straight line. Often, we are responding to something further up (or down) in the stream, but everything appears sequentially according to the time it was posted. We are still struggling on the web to find a better way to visualize conversations.
It's also strange to think of an encyclopedia article as news. But that's definitely what's happening here, and that's why Dan Gillmor calls attention to the article on his blog ("How the Community Can Work, Fast"). If newspapers are the "rough draft of history" and encyclopedias are the stable, authoritative version, it seems Wikipedia is somewhere in the middle.
This image sums it up well. It appears at the top of the Benedict XVI page, or above any other article that is similarly au courant.

Posted by ben vershbow at 01:57 PM | Comments (0)
tags: Publishing, Broadcast, and the Press , the_networked_book
hub media 04.13.2005, 8:34 AM
Another grassroots media experiment has sprung up in the hinterlands: YourHub.com, a cluster of community portals in the greater Denver metropolitan area that, like Bluffton Today, invites users to forge their own local news from submitted stories, images, ads and events listings. And like its South Carolina counterpart, YourHub is being launched by a larger media company, The Rocky Mountain News.
(via Dan Gillmor)
Posted by ben vershbow at 08:34 AM | Comments (0)
tags: Publishing, Broadcast, and the Press , the_networked_book
Dan Gillmor points to what might be the beginning of something big, exciting and a little scary: user-generated newspapers. Bluffton Today, a free daily serving the small, but rapidly growing, South Carolina town of Bluffton (10,000 households, expected to double in the next five years), hits the racks this morning, filled with news, local events listings, and classifieds, culled in large part from reader contributions on the paper's website. Bluffton Today.com is "a new kind of community website that joins with the Bluffton Today newspaper in a mission of helping Bluffton come together as a community." Run in Drupal, a popular open source "community plumbing" platform, Bluffton Today weaves together blogs, photo-sharing, discussion forums, and classified ads into the living picture of a community. Everyday, the editors will assemble the print edition from content generated on the website, proving they mean what they say in the paper's slogan, "It's what people are talking about!" Browsing through, I found photo galleries ranging across topics like the recent passing of Pope John Paul, graduating Marines on Parris Island, the local SWAT team in training, a bar mitzvah, and life guards. Bluffton blogs (this is where you go when you click "news") were discussing the Pope's death, local sports events, surveys of the night's television offerings, a golf story, and a plug for the Beaufort Humane Association.
Bluffton Today certainly seems like a powerful model for community reporting, but is there any potential here for serious journalism? So far, blogs have proven most effective as watchdogs for the mainstream media - calling out the bullshitters, filling in the gaps, refusing to let certain stories be buried or spun, and occasionally pulling off the dazzling revelation or exposé. They also paint an organic picture of how events ripple through society, registering, like a seismograph, the intensity, direction, and duration of a story. Recall the case of the tsunami, in which the million human voices crying out in the blogosphere balanced the monolithc coverage of the press. But this is not the same thing as providing consistent, exhaustive coverage of events. How could we get any reliable information without a professional class of journalists with the resources and training to extract truth from complex, hectic, or even dangerous circumstances? The blogs would largely dry up if they didn't have the professional news to feed off of. This is not to say the news is complete, fair, or immune to corruption. But without it, web-based discussions would become incoherent.
There was a time when the only way to publicly comment or complain about a newspaper was in the paper's own "letters to the editor" page. But we have entered an age in which readers have unprecedented opportunities to comment and even contribute to the news. Small communities like Bluffton might become entirely self-sufficient in the management of their information, while larger news outlets will probably have to evolve to incorporate grassroots journalism. Who knows? The New York Times might eventually establish a massive community portal on the Bluffton model to supplement its professionally generated news with contributions from community "stringers," redefining what is meant by a story's "source."
But amidst all this change, the ingredient that must not be lost is editors. Bluffton Today reserves editorial authority, and this is precisely what makes them so interesting. They are betting that their content will be more colorful, nuanced, and (hold your breath) accurate, if they open up the news gathering process to the community. But they also seem to understand that this makes the role of editors all the more crucial. It's an experiment worth watching.
Another recently launched initiative worth keeping an eye on (and participating in) is Our Media, a community-generated, community-maintained "home-brew" media warehouse, hosted by the Internet Archive. They are experimenting with guest editors for assembling the archive's homepage, and with volunteer moderators for their various discussion forums. From the site:
"Ourmedia's goal is to expose, advance and preserve digital creativity at the grassroots level. The site serves as a central gathering spot where professionals and amateurs come together to share works, offer tips and tutorials, and interact in a combination community space and virtual library that will preserve these works for future generations. We want to enable people anywhere in the world to tap into this rich repository of media and create image albums, movie and music jukeboxes and more."
Posted by ben vershbow at 11:50 AM | Comments (5)
tags: Publishing, Broadcast, and the Press
"...news agency Agence France Press (AFP) is claiming damages of at least $17.5 million and a court order barring Google News from displaying AFP photographs, news headlines or story leads..." (story)
This recalls Virginia's post a couple months back on "the future of the news." Will news aggregators and headline-scouring robots be accused of copyright infringement? Will other news providers follow AFP's lead?
(via Searchblog)
Posted by ben vershbow at 12:49 PM | Comments (0)
tags: Copyright and Copyleft , Publishing, Broadcast, and the Press
This link to a New York Times article about maddening service disruptions on the New York City subway will self-destruct in 30 days. All right, so that's not literally true, but click in a month's time and you'll be whisked to a virtual tollbooth - a pay-per-item archive service that no one under any normal circumstances would use. It's just one of those nuisances of the web, a hyperlink hiccup slamming you into a brick wall. You wince slightly and move on.
This is by and large the experience of searching for all but newly minted news on the web. The older stuff, the stuff that goes in the recycling bin in real life, is slapped with a price tag. Most of us don't stop to wonder at this strange inversion of value. We've grown accustomed to the way things are, that newspapers are pre-digital dinosaurs - vital, but very cranky and paranoid when it comes to the web. They have set up citadels where most have built cycloramas.
Cory Doctorow remarks to this effect on Boing Boing:
"Papers like the New York Times have decided that their archives -- which were previously viewed as fishwrap, as in "today it's news, tomorrow it's fishwrap" -- are their premium product, the thing that you have to pay to access; while their current articles from the past thirty days are free."
He links to a fascinating and important piece on Dan Gillmor's blog, Newspapers: Open Up Your Archives. Gillmor wonders how newspapers will stay relevant if they don't unclench - move with the web rather than against it. He writes:
"One of these days, a newspaper currently charging a premium for access to its article archives will do something bold: It will open the archives to the public -- free of charge but with keyword-based advertising at the margins.
"I predict that the result will pleasantly surprise the bean-counters. There'll be a huge increase in traffic at first, once people realize they can read their local history without paying a fee. Eventually, though not instantly, the revenues will greatly exceed what the paper had been earning under the old system. Meanwhile, the expenses to run it will drop.
"And, perhaps most important, the newspaper will have boosted its long-term place in the community. It will be seen, more than ever, as the authoritative place to go for some kinds of news and information -- because it will have become an information bedrock in this too-transient culture."
It's really worth reading this post, and following Gillmor's blog in general. What is the future of the news if newspapers don't learn the language of hyperlinking?
In that spirit, I refer you to another worthwhile rumination on this subject, The Importance of Being Permanent by Simon Waldman, Director of Digital Publishing at The Guardian (one of those few newspapers that seems to "get" the web), also linked on Gillmor's post. From Waldman:
"It is the current policy of most American newspapers to be anti-Web in the key matters of linking out and permitting deep-linked content through stable and reliable url's. This policy is, in my view, wrong-headed. It was done to get revenues from the archive. There was a business reason. No one was trying to be anti-Web. They just ended up that way by trying to collect revenues from a "closed" archive.
"But being closed cannot be the way forward for journalists, and so they have to involve themselves in the business of linking."
I'll rest there for now, though it would be interesting to discuss this further. Newspapers, all news media, are already in the grip of crisis - both a general crisis of confidence, and crisis arising from the extreme pressure exerted by new technologies. Over the next decade or so we'll see how this plays out. But no matter how upset I am right now with the state of the mainstream media, I would be still more distraught if it were to disintegrate. Blogs and the rise of grassroots journalism are necessary revolutions, but they function best as counterpoint/collaborator/corrective to the the professional fourth estate. A kind of fifth estate?
I'll end with a few links (perpetual, I hope) to some recent news about the indelible expansion of Google, to whose every footfall newspapers should pay heed. Google:
may soon be on your cell phone
Posted by ben vershbow at 07:05 PM | Comments (5)
tags: Publishing, Broadcast, and the Press
The year is 2014, and "everyone contributes to the living, breathing mediascape" by way of EPIC, the Evolving Personalized Information Construct. EPIC results when the hegemony of Googlezon (a media giant formed by the merging of Amazon.com and Google) trumps the Microsoft-friendster-newsbotster alliance, having long since obsoleted conventional news agencies. The "news wars" of 2010 are forever settled when Googlezon begins employing "fact stripping" technologies that customize news, usually bastardizing the truth in the process.
EPIC 2014 by Robin Sloan and Matt Thompson is an eight minute Flash production that charts the evolution of capitalist concerns in the digital world via flickering, faux-historic-newsreel footage that is as riveting to watch as a twenty-car pile up on the freeway.
Not only do Googlezon subscribers gain unlimited space in which to post the minutiae of their lives via Google Grid, they also shape their very own worldview by using "editors" which will harvest and (re)combine news that's been mined from the torrent of available articles. Though the potential for an in depth and complex view of the world is afforded, "for too many" EPIC consists of a "collection of trivia, much of it untrue, all of it narrow and sensational"; thus, in "feeble protest" the New York Times goes offline, the "slumbering fourth estate" having awoken far too late.
This piece is a very sobering one to view immediately before I embark upon the Media Literacy class I've been so pumped about teaching. Indeed EPIC 2014 is not the work of chicken-little extremists, but issues from savvy techno-cultural critics and their cautionary tale is one that should give pause to any of us concerned with the future of the book (or any other communicative vehicle for that matter) in a consumer-driven individualistic society.
I think I've found the perfect text for the fist day of class….
Posted by virginia kuhn at 06:28 PM | Comments (1)
tags: Publishing, Broadcast, and the Press