Listing entries tagged with Mediated Existence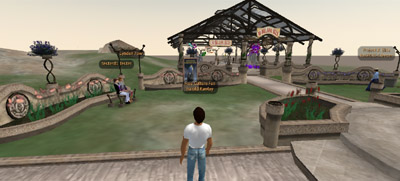 Last week, Bob mentioned that Larry Lessig, law profressor and intellectual property scholar, was being interviewed in Second Life, the virtual world created by Linden Lab. Having heard a lot of Second Life before, I was pleased to have a reason and opportunity to create an account and explore it. Basically I quickly learned that it's Metaverse, as described in Neil Stephenson's Snowcrash, in operation today, and I'm now a part of it too.
I already covered the actual interview. Here are a few observations from my introduction to SL.
Second Life is a humbling place, especially for beginners. Everything ,even the simplest things, must be relearned. It took me 5 minutes to learn how to sit down, another 5 minutes to read something, and on and on. Traveling to the site of Lessig event was an even more daunting task. I was given the location of this event, a name and coordinates, without any idea of what to do with them. Second Life is a vast space, and it wasn't clear to me how to get from one point to another. I had no idea how to travel in SL, and had to ask around someone.
I presume it is evident that I'm very new to SL, by my constant trampling over people and inanimate objects. So, I continue walking into trees and rocks until I come across someone whose title contains "Mentor," and figure that this is a good person to ask for help. Not knowing how to strike up a private conversation, I start talking out loud, not even sure if anyone is even going to pay attention.
(I will come to learn that you travel from place to place via teleportation.)
"Hi."
"Hi Harold."
I am relieved to discover that people are basically nice in SL, maybe even nicer than in New York. This fellow avatar is happy to chat and answer questions. Second List has a feature called "Friends" which operates like Buddies in Instant Messaging. However, I'm not sure what the social protocol for making friends is, so I make no assumptions. As I was typing "can we be friends?" I sigh with the realization that I am, in fact, back in fourth grade.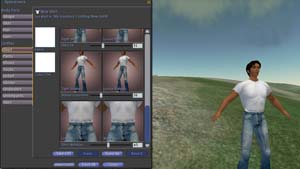 People around me have much more sophisticated outfits than I do. So, I try out the free clothing features. I darken my pants to a deep blue and my shoes black. Then, my default shirt gets turned into a loose white t-shirt. Somehow I end up a bit like a GAP model crossed with Max Headroom. After making my first "friend," another complete stranger comes up to me and just starts giving me clothes. Apparently, my clothes still need a little work. I try on the cowboy boots and faded jeans. Happy that I've moved beyond the standard issue clothes, I thank my benefactor and begin to make my way to the event.
The builders of Second Life force people to rely on other people within the virtual world. However, assistance in the real world certainly helps too. Entering Second Life, the feeling of displacement is quite clear, as if I arrived to a new city in the real world with a single address, where I don't know anyone or how to navigate the city. The virtual world often mimics the real world, but my surprise each time I learn this fact is still ongoing. It definitely helps to know people, both in where to go that's interesting and how to do things.
After teleporting to the event, I found myself around people who had common interests, which was great and similar to attending a lecture in the real world. At different times, I struck up a conversation with an avatar who is a publisher on the West Coast and then talked to an academic who runs a media center. In both cases, I was talking to the person literally "next" to me.
When I first heard about the interview, I learned at there was limited spacing. Which seemed strange to me, as it was taking place in a viritual space. When I arrived at the event place, I saw the ampitheater with video screens, that would show a live web stream of Lessig. The limited seating made more sense, seeing the seat of the theater. I also believe that the SL servers also have a finite capacity for the number of people to be located within a small area, because movement was jerky around concentrated groups of people. I guess I'll have to wait for the Second Life Woodstock.
The space was crowded with people walking around, chatting, and getting up their free digital copy of Lessig's book, "Free Culture." (I've included a picture of me reading Free Culture in Second Life. You can actually read the text.)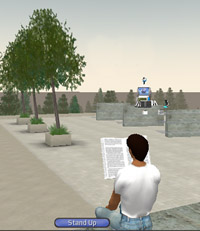 The interview is about to begin, as an avatar with large red wings walks by me. I say out loud, "I know she was going to sit in front of me." Adding, "Just kidding," in case I might be offending someone, who knows who this person could be. Fortunately, she found a seat outside my sight line without incident, and the introductory remarks began.
There was a strange duality where I had to both learn what was being said, but also how to navigate the environment of a lecture as well. The interview proceeds within the social norms of a lecture. People are mostly quiet, clap and for the moderator runs the question and answer session. Afterwards, I line up to get Lessig to "sign" my virtual book at the virtual booksigning, as in my virtual public event. I finally stumble my way through the line, all the while asking many question on what I'm supposed to do. With my signed book in hand, I look at the sky, which is quite dark. I log out and return to the real world.
Posted by ray cha at 04:10 PM | Comments (0)
tags: Copyright and Copyleft , Games , Mediated Existence , VR , free_culture , gaming , larry_lessig , metaverse , neal_stephenson , second_life , video_games , virtual , virtual_reality
Anyone who's ever seen a book has seen ISBNs, or International Standard Book Numbers -- that string of ten digits, right above the bar code, that uniquely identifies a given title. Now come ESBNs, or Electronic Standard Book Numbers, which you'd expect would be just like ISBNs, only for electronic books. And you'd be right, but only partly.

ESBNs, which just came into existence this year, uniquely identify not only an electronic title, but each individual copy, stream, or download of that title -- little tracking devices that publishers can embed in their content. And not just books, but music, video or any other discrete media form -- ESBNs are media-agnostic.
"It's all part of the attempt to impose the restrictions of the physical on the digital, enforcing scarcity where there is none," David Weinberger rightly observes. On the net, it's not so much a matter of who has the book, but who is reading the book -- who is at the book. It's not a copy, it's more like a place. But cyberspace blurs that distinction. As Alex Pang explains, cyberspace is still a place to which we must travel. Going there has become much easier and much faster, but we are still visitors, not natives. We begin and end in the physical world, at a concrete terminal.
When I snap shut my laptop, I disconnect. I am back in the world. And it is that instantaneous moment of travel, that light-speed jump, that has unleashed the reams and decibels of anguished debate over intellectual property in the digital era. A sort of conceptual jetlag. Culture shock. The travel metaphors begin to falter, but the point is that we are talking about things confused during travel from one world to another. Discombobulation.
This jetlag creates a schism in how we treat and consume media. When we're connected to the net, we're not concerned with copies we may or may not own. What matters is access to the material. The copy is immaterial. It's here, there, and everywhere, as the poet said. But when you're offline, physical possession of copies, digital or otherwise, becomes important again. If you don't have it in your hand, or a local copy on your desktop then you cannot experience it. It's as simple as that. ESBNs are a byproduct of this jetlag. They seek to carry the guarantees of the physical world like luggage into the virtual world of cyberspace.
But when that distinction is erased, when connection to the network becomes ubiquitous and constant (as is generally predicted), a pervasive layer over all private and public space, keeping pace with all our movements, then the idea of digital "copies" will be effectively dead. As will the idea of cyberspace. The virtual world and the actual world will be one.
For publishers and IP lawyers, this will simplify matters greatly. Take, for example, webmail. For the past few years, I have relied exclusively on webmail with no local client on my machine. This means that when I'm offline, I have no mail (unless I go to the trouble of making copies of individual messages or printouts). As a consequence, I've stopped thinking of my correspondence in terms of copies. I think of it in terms of being there, of being "on my email" -- or not. Soon that will be the way I think of most, if not all, digital media -- in terms of access and services, not copies.
But in terms of perception, the end of cyberspace is not so simple. When the last actual-to-virtual transport service officially shuts down -- when the line between worlds is completely erased -- we will still be left, as human beings, with a desire to travel to places beyond our immediate perception. As Sol Gaitan describes it in a brilliant comment to yesterday's "end of cyberspace" post:
In the West, the desire to blur the line, the need to access the "other side," took artists to try opium, absinth, kef, and peyote. The symbolists crossed the line and brought back dada, surrealism, and other manifestations of worlds that until then had been held at bay but that were all there. The virtual is part of the actual, "we, or objects acting on our behalf are online all the time." Never though of that in such terms, but it's true, and very exciting. It potentially enriches my reality. As with a book, contents become alive through the reader/user, otherwise the book is a dead, or dormant, object. So, my e-mail, the blogs I read, the Web, are online all the time, but it's through me that they become concrete, a perceived reality. Yes, we read differently because texts grow, move, and evolve, while we are away and "the object" is closed. But, we still need to read them. Esse rerum est percipi.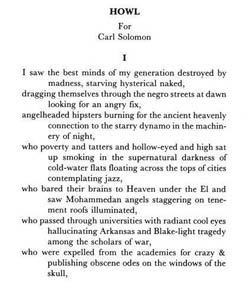 Just the other night I saw a fantastic performance of Allen Ginsberg's Howl that took the poem -- which I'd always found alluring but ultimately remote on the page -- and, through the conjury of five actors, made it concrete, a perceived reality. I dug Ginsburg's words. I downloaded them, as if across time. I was in cyberspace, but with sweat and pheremones. The Beats, too, sought sublimity -- transport to a virtual world. So, too, did the cyberpunks in the net's early days. So, too, did early Christian monastics, an analogy that Pang draws:
...cyberspace expresses a desire to transcend the world; Web 2.0 is about engaging with it. The early inhabitants of cyberspace were like the early Church monastics, who sought to serve God by going into the desert and escaping the temptations and distractions of the world and the flesh. The vision of Web 2.0, in contrast, is more Franciscan: one of engagement with and improvement of the world, not escape from it.
The end of cyberspace may mean the fusion of real and virtual worlds, another layer of a massively mediated existence. And this raises many questions about what is real and how, or if, that matters. But the end of cyberspace, despite all the sweeping gospel of Web 2.0, continuous computing, urban computing etc., also signals the beginning of something terribly mundane. Networks of fiber and digits are still human networks, prone to corruption and virtue alike. A virtual environment is still a natural environment. The extraordinary, in time, becomes ordinary. And undoubtedly we will still search for lines to cross.
Posted by ben vershbow at 07:31 AM | Comments (1)
tags: Copyright and Copyleft , DRM , ESBN , ISBN , Mediated Existence , Publishing, Broadcast, and the Press , Web2.0 , copyright , cyberspace , ebooks , ginsberg , media_consumption , poetry , publishing , reality
The End of Cyberspace is a brand-new blog by Alex Soojung-Kim Pang, former academic editor and print-to-digital overseer at Encyclopedia Britannica, and currently a research director at the Institute for the Future (no relation). Pang has been toying with this idea of the end of cyberspace for several years now, but just last week he set up this blog as "a public research notebook" where he can begin working through things more systematically. To what precise end, I'm not certain.
The end of cyberspace refers to the the blurring, or outright erasure, of the line between the virtual and the actual world. With the proliferation of mobile devices that are always online, along with increasingly sophisticated social software and "Web 2.0" applications, we are moving steadily away from a conception of the virtual -- of cyberspace -- as a place one accesses exclusively through a computer console. Pang explains:
Our experience of interacting with digital information is changing. We're moving to a world in which we (or objects acting on our behalf) are online all the time, everywhere.

Designers and computer scientists are also trying hard to create a new generation of devices and interfaces that don't monopolize our attention, but ride on the edges of our awareness. We'll no longer have to choose between cyberspace and the world; we'll constantly access the first while being fully part of the second.

Because of this, the idea of cyberspace as separate from the real world will collapse.
If the future of the book, defined broadly, is about the book in the context of the network, then certainly we must examine how the network exists in relation to the world, and on what terms we engage with it. I'm not sure cyberspace has ever really been a home for the book, but it has, in a very short time, totally altered the way we read. Now, gradually, we return to the world. But changed. This could get interesting.
Posted by ben vershbow at 07:26 AM | Comments (3)
tags: Mediated Existence , Social Software , Web2.0 , cyberspace , internet , mobile_web , network , social_software , virtual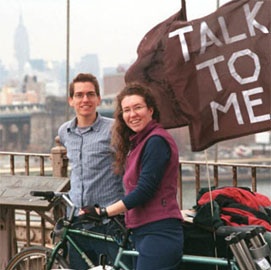 Liz Barry and Bill Wetzel, the people behind Talk to Me, stopped by the institute offices for lunch today. It is easy to describe what they do, they carry a sign that says "talk to me" and travel the country talking to strangers. However, it is a bit harder to categorize what they do. While not quite a social experiment, they playfully recounted how various places contextualize what they do. In the Upper West Side of New York they are quasi-therapists, while further south in the East Village they are performance artists. Recently, they biked across the country and back, all the while talking to strangers.
The thing that struck me is how they spend their time talking to people just to do it, without some agenda. They are not fund raisers for a non-profit or religious organization, nor do they take money from people after they talk to them (although they accept paypal and mailed donations.) There is no big book deal, reality tv show, or documentary film project looming in the background. They just wanted to start talking to different people and over three years later, the conversation is still ongoing. When I was in graduate school, by my second year, I started feeling that I only did things, so that I could document them for future projects. I get no such impression from Bill and Liz.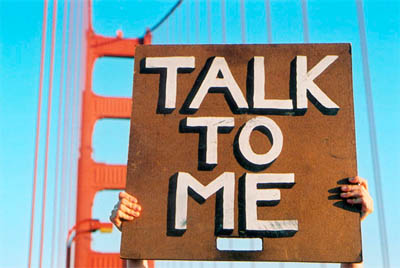 With blogs, photo sharing services, social networking sites, and affordable digital photography and video cameras, anyone can become a content creator and publisher. Documentation begins to drive all activity. Often, I have seen people walking in Times Square with a digital video camera in hand. Oblivious to their surroundings, they were completely preoccupied with documenting everything. Will they ever watch the endless hours of footage they are recording? Obviously, the camera filters their experience. When Liz and Bill set up shop in Time Square, they mainly want to engage in conversation. Their experiences would be very different if they held cameras, because the interaction shifts from a conversation to an interview.
I am glad that they collected some photos along their journey and recorded their thoughts in journals. I am also glad that they did not let that documentation process interfere with their project, whatever "it" is.
Posted by ray cha at 05:29 PM | Comments (1)
tags: Mediated Existence , conversation , documentation , media_consumption , performance_art , social_experiment , social_research , talk_to_me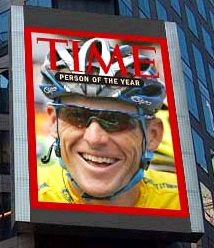 Time magazine is allowing anyone to submit photos of people they want to be "Person of the Year" to be projected on a billboard in Times Square. However, the website states that what they really want is to have people submit photos of themselves. All the photos that are selected to be projected will be photographed by webcam and their owners will be contacted. The images can be viewed, printed and sent to friends.
If the chance of seeing your image on a giant billboard in Times Square in real time is small, what is the difference between having Time photoshop your face onto its cover and doing it yourself? Is it the idea of projecting your image onto a billboard (which can be simulated as well)?
Is this Time magazine diminishing their role as information filter or it is an established news outlet recognizing the idea that anyone can be a publisher?
Posted by ray cha at 12:33 PM | Comments (0)
tags: Mediated Existence , Publishing, Broadcast, and the Press , mediated , photoshop , publishing , time
i saw four live performances and a dozen gallery shows over the past few days; one theme kept coming up— what is the relationship of simulated reality to reality. here are some highlights and weekend musings.
thursday night: "Supervision," a play by the Builders Association and DBox about
the infosphere which seems to know more about us than we do -- among other things "it" never forgets and rarely plays mash-up with our memories the way human brains are wont to do. the play didn't shed much light on what we could or should do about the encroaching infosphere but there was one amazing moment when video started shooting from left to right across the blank wall behind the actors. within moments a complete set was "constructed" out of video projections — so seamlessy joined at the edges and so perfectly shot for the purpse that you quickly forgot you were looking at video.
friday night: Nu Voices six guys making amazing house music, including digitized-sounding vocals, entirely with their voices. one of the group, Masai Electro, eerily imitated the sounds laurie anderson makes with her vocoder or that DJs make when they process vocals to sound robotic. the crowd loved it which made me wonder why we are so excited about hearing a human pretend to be a machine? i asked masai electro why he thinks the audience likes what he does so much. he had never been asked the question before and evidently hadn't thought about it, but then spontaneously answered "because that's where we're going" meaning that humans are becoming machines or at least are becoming "at one" with them.
saturday afternoon: Clifford Ross' very large landscapes (13' x 6') made with a super high resolution surveillance camera. a modern attempt at hudson river school lush landscapes. because of the their size and detail, you feel as if you are looking out a window at reality; makes you long for the "natural world" most of us rarely encounter.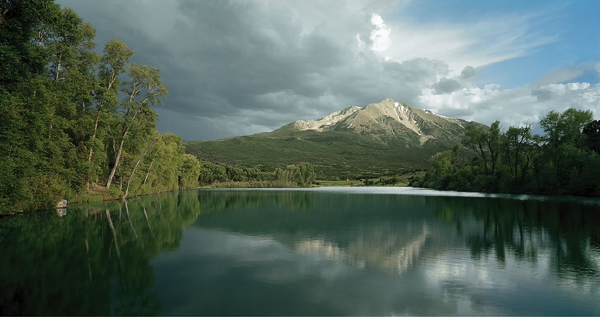 left with a bunch of questions
does it make a difference if our experience is "real" or "simulated." does that way of looking at things even make sense anymore. when we manage to add the smell of fresh air, the sound of the wind, the rustle of the grass, the bird in flight and the ability to walk around in life-size 3-D spaces to the clifford ross photos, what will be the meaningful difference between walking in the countryside and opening the latest "you are there" coffee table book of the future. in a world with limited resources i can see the value of subsituting vicarious travel for the real thing (after all if all 7 billion of us traipsed out to the galapagos during our lifetimes, the "original" would be overrun and despoiled, turning it into its opposite). but what does it mean if almost all of our experience is technologically simulated and/or mediated?
Pedro Meyer in his comment about digitally altered photos says that all images are subjective which makes altered/not-altered a moot distinction. up until now the boundary between mediated objects and "reality" was pretty obvious, but i wonder if that changes when the scale is life-like and 3D. the Ross photos and the DBox video projections foreshadow life-size media which involves all the senses. the book of the future may not be something we hold in our hands, it might be something a 3-dimensional space we can inhabit. does it make any difference if i'm interacting only with simulacra?
Posted by bob stein at 04:01 PM | Comments (8)
tags: Mediated Existence , beatbox , media , photo , photography , reality , simulacra , simulation , theatre , virtual_reality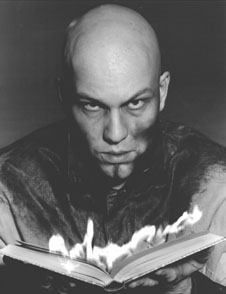 Last week, there was a heated discussion on the 1600-member Yahoo Groups videoblogging list about the idea of a videobloggers launching a "war on text" — not necessarily calling for book burning, but at least promoting the use of threaded video conversations as a way of replacing text-based communication online. It began with a post to the list by Steve Watkins and led to responses such as this enthusiastic embrace of the end of using text to communicate ideas:
Audio and video are a more natural medium than text for most humans. The only reason why net content is mainly text is that it's easier for programs to work with -- audio and video are opaque as far as programs are concerned. On top of that, it's a lot easier to treat text as hypertext, and hypertext has a viral quality.
As a text-based attack on the printed work, the "war on text" debate had a Phaedrus aura about it, especially since the vloggers seemed to be gravitating towards the idea of secondary orality originally proposed by Walter Ong in Orality and Literacy — a form of communication which is involved at least the representation of an oral exchange, but which also draws on a world defined by textual literacy. The vlogger's debt to the written word was more explicitly acknowledged some posts, such as one by Steve Garfield that declared his work to be a "marriage of text and video."
Over several days, the discussion veered to cover topics such as film editing, the over-mediation of existence, and the transition from analog to digital. The sophistication and passion of the discussion gave a sense of the way at least some in the video blogging community are thinking, both about the relationship between their work and text-based blogging and about the larger relationship between the written word and other forms of digitally mediated communication.
Perhaps the most radical suggestion in the entire exchange was the prediction that video itself would soon seem to be an outmoded form of communication:
in my opinion, before video will replace text, something will replace video...new technologies have already been developed that are more likely to play a large role in communications over this century... how about the one that can directly interface to the brain (new scientist reports on electroencephalography with quadriplegics able to make a wheelchair move forward, left or right)... considering the full implications of devices like this, it's not hard to see where the real revolutions will occur in communications.
This comment implies that debates such as the "war on text" are missing the point — other forms of mediation are on the horizon that will radically change our understanding of what "communication" entails, and make the distinction between orality and literacy seem relatively miniscule. It's an apocalyptic idea (like the idea that the internet will explode), but perhaps one worth talking about.
Posted by lisa lynch at 03:23 PM | Comments (2)
tags: Mediated Existence , blogging , internet , printed , text , video , vs , word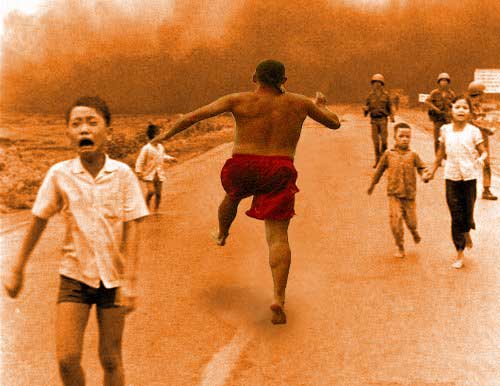 In a larger essay which bemoans the rise of image culture, Christine Rosen goes after Photoshop and its users in The New Atlantis, a right-leaning journal concerned with the intersection of technology and cultural values. According to Rosen, the software "democratizes the ability to commit fraud," corrupting its users by giving them easy access to the tools of reality manipulation. She writes:
Photoshop has introduced a new fecklessness into our relationship with the image. We tend to lose respect for things we can manipulate. And when we can so readily manipulate images—even images of presidents or loved ones—we contribute to the decline of respect for what the image represents...
Worrying about photographic fakery isn't new, of course — as Rosen herself notes, Susan Sontag inveighed against manipulated images in her 1977 work On Photography, and Rosen takes her point that images have been manipulated prior to the age of digitization. Here, however, Rosen's concern with digital manipulation focuses less on the ability of people to deceive others with altered photos than on the ability of Photoshop to propel its users towards a general irreverence towards the real. This is an interesting inversion of the point that Bob Stein makes in a recent post; namely, that we have less respect for digitally manipulated images than ones which are "real."
Later in the essay, Rosen suggests that some Photoshop images can be seen as the equivalent of today's carnival sideshow:
"Photoshop contests" such as those found on the website Fark.com offer people the opportunity to create wacky and fantastic images that are then judged by others in cyberspace. This is an impulse that predates software and whose most enthusiastic American purveyor was, perhaps, P. T. Barnum. In the nineteenth century, Barnum barkered an infamous "mermaid woman" that was actually the moldering head of a monkey stitched onto the body of a fish. Photoshop allows us to employ pixels rather than taxidermy to achieve such fantasies, but the motivation for creating them is the same—they are a form of wish fulfillment and, at times, a vehicle for reinforcing our existing prejudices.
Looking at the Photoshop image above (which I pulled from the first Fark photoshop contest I came across), I can see the root of Rosen's indignation: there is something offensive about the photo's casual attitude toward an iconic image. But having seen similarly offensive editorial cartoons that riff on iconic phototographs, I'm not persuaded that Photoshop is the issue. It is true that without Photoshop this image would not have been made; indeed, as Rosen suggests, there is a Photoshop subculture on Fark that promotes the creation of absurd and often offensive images. But can we really make the argument that those who create these images become, in the process, less respectful of the reality they represent? I tend to resist such technological determinism: I would argue, against Rosen, that people manipulate images because they are already irreverent towards them — or, alternately, because they are cynical about the ability of images to represent truth.
Posted by lisa lynch at 12:04 PM | Comments (20)
tags: Fark , Mediated Existence , digital , manipulation , mediation , photoshop
Sony Europe is promoting a new screen technology with a TV commercial featuring 250,000 brightly colored balls rolling down a San Francisco street. despite the maudlin soundtrack the sight of a quarter of a million balls floating chaotically down the hill is spectacular. this is partially because the piece is silly, fantastical, and brilliantly executed. i wonder though, if part of the reason people like the ad so much is because real balls are rolling on a real street — because the absence of any computer graphics is so unusual in our increasingly everything-so-neat-and-clean digital mediascape? this is not meant to be a rhetorical question. what do you think?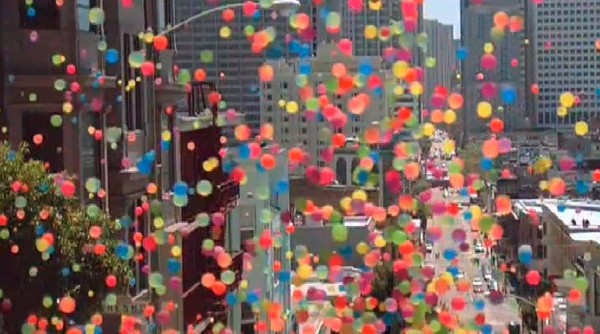 Posted by bob stein at 05:35 PM | Comments (7)
tags: Mediated Existence , ad , advertising , balls , media , san_francisco , sony , sony_europe
I'm going to devote a series of posts to some (mostly online) texts that have been useful in my teaching and thinking about new media, textuality, and print technologies over the past few years. To start, I'd like to resurrect a three-year old New Yorker piece by Malcom Gladwell called "The Social Life Of Paper," which distills the arguments of Abigail Sellen and Richard Harper's book The Myth of the Paperless Office.
Gladwell (like Sellen and Harper) is interested in whether or not giving up paper entirely is practical or even possible. He suggests that for some tasks, paper remains the "killer app;" attempts to digitize such tasks might actually make them more difficult to do. His most compelling example, in the opening paragraph of his article, is the work of the air traffic controller:
On a busy day, a typical air-traffic controller might be in charge of as many as twenty-five airplanes at a time--some ascending, some descending, each at a different altitude and travelling at a different speed. He peers at a large, monochromatic radar console, tracking the movement of tiny tagged blips moving slowly across the screen. He talks to the sector where a plane is headed, and talks to the pilots passing through his sector, and talks to the other controllers about any new traffic on the horizon. And, as a controller juggles all those planes overhead, he scribbles notes on little pieces of paper, moving them around on his desk as he does. Air-traffic control depends on computers and radar. It also depends, heavily, on paper and ink.
Gladwell goes on to make the point that this while kind of reliance on bit of paper drives productivity-managers crazy, anyone who tries to change the way that an air traffic controller works is overlooking a simple fact: the strips of paper supply a stream of "cues" that mesh beautifully with the cognitive labor of the air traffic controller; they are, Gladwell says, "physical manifestations of what goes on inside his head."
Expanding on this example, Gladwell goes on to argue that while computers are excellent at storing information — much better than the file cabinet with its paper documents — they are often less useful for collaborative work and for the sort of intellectual tasks that are facilitated by piles of paper one can shuffle, rearrange, edit and discard on one's desk.
"The problem that paper solves," he writes, "is the problem that most concerns us today, which is how to support knowledge work. In fretting over paper, we have been tripped up by a historical accident of innovation, confused by the assumption that the most important invention is always the most recent. Had the computer come first -- and paper second -- no one would raise an eyebrow at the flight strips cluttering our air-traffic-control centers."
This is a pretty strong statement, and I find the logic both seductive and a bit flawed. I'm seduced because I too have piles of paper all over the place, and I'd like to think that these are not simply bits of dead tree, but instead artifacts intrinsic to knowledge work. But I'm skeptical because I think it's safe to assume that standard cognitive processes can change from generation to generation; for example, those who are growing up using ichat and texting are less likely to think of bits and scraps of paper as representative of cognitive immediacy in the same way I do.
When I've taught this essay, I usually also assign Sven Birkets' Into the Electronic Millenium, a text which argues (in a somewhat Lamarckian way) that electronic mediation is pretty much rewiring our brains in a way that makes it impossible for computer-mediated youth to process information in the same way as their elders. Most of them will agree with both Gladwell and Birkets — yes, there will always be a need for paper because our brain will always process certain things certain ways, but also yes, digital technologies are changing the way that our brain works. My job is to get them to see that those two concepts contradict one another. Birkets espouses a peculiar and curmudgeonly sort of technological determinism. Gladwell, on the other hand, with his focus on an embodied way of knowing, flips the equation and wonders how best to get technology to work FOR us, instead of thinking how technology might work ON us.
I can see why my students are drawn to both arguments: even though I don't essentially agree with either essay, I often catch myself falling into Birket's trap of extreme technological determinism — or alternately, thinking, like Gladwell, that because a certain way of doing things seems optimal it must be the "natural" way to do it.
Posted by lisa lynch at 04:22 PM | Comments (6)
tags: Mediated Existence , determinism , evolution , media , paper , philosophy , technology
Knight Ridder Inc., the second largest newspaper conglomerate in the U.S., is under intense pressure from its more powerful investors to start selling off papers. The New York Times reports that the company is now contemplating "strategic alternatives." Consider the following in terms of what Bob is saying one post down about time. With the rise of the 24-hour news cycle and the internet, news is adopting a different time signature.
It is unclear who may want to buy Knight Ridder. Newspaper companies, though still immensely profitable, have a murky future that is clouded by a shrinking readership and weak advertising revenue, both of which are being leeched away by the Internet.

...In the six moths that ended in September, newspaper circulation nationally fell 2.6 percent daily and 3.1 percent on Sundays, the biggest decline in any comparable period since 1991, according to the Audit Bureau of Circulations. All in all, 45.2 million people subscribed to 1,457 reporting papers, down from a peak of 63.3 million people and 1,688 newspapers in 1984.

By comparison, 47 million people visited newspaper Web sites, about a third of United States Internet users, according to the circulation bureau.
The time it takes to read the newspaper in print -- a massive quilt, chopped up and parceled (I believe Gary Frost said something about this) -- you might say it leads to a different sort of understanding of the world around you. It seems to me that the newspapers that will last longest in print are the Sunday editions, aimed at a leisurely audience, taking stock of the week that has just ended and preparing for the one about to commence. On Sundays, the world spreads out before you in print, and perhaps you make a point of taking some time away from the computer (at least, this might be the case for hybrid monkeys like me who are more or less at home with both print and digital). The briskness of discourse on the web and in popular culture does not afford the time to engage with big ideas. Bob talks, not without irony, about "tithing to the church of big ideas." Set aside the time to engage with world-changing ideas, willfully turn away from the screen.
The persistence of the Sunday print edition, if it comes to pass, might in some way reflect this kind of tithing, this intentional slowing down.
Posted by ben vershbow at 04:18 PM | Comments (1)
tags: Mediated Existence , Online , Publishing, Broadcast, and the Press , Transliteracies , internet , journalism , knight_ridder , media , news , newspaper , sunday , web
on tuesday Tom De Zengotita came over to williamsburg to have lunch with the insitute. Tom teaches philosophy at Dalton and NYU and recently published a terrific book, Mediated, about modern media's profound effects on the human psyche and culture.
we invited Tom to lunch to discuss a new project we're thinking about — how to use the web to encourage discussion about the BIG QUESTIONS facing humanity. we'll write much more about this soon, but i couldn't wait to mention one point that Tom made that's really got me thinking.
Tom said "It's about TIME." if we are going to be serious about confronting big, first order questions, we have to be willing to put in the time to go deeply. we actually have to read the material; we have to wrestle with the ideas; we have to follow through.
this of course runs counter to our current mediated existence which favors shallow surfing over digging deep. i wonder if a sea-change is possible?
Posted by bob stein at 06:38 AM | Comments (3)
tags: Mediated Existence , Transliteracies , mediated , philosophy