I'm pleased to report that the institute is gearing up for another book-blog experiment to run alongside Mitchell Stephens' ongoing endeavor at Without Gods -- this one a collaboration with McKenzie Wark, professor of cultural and media studies at the New School and author most recently of A Hacker Manifesto. Ken's next book, Gamer Theory, is an examination of single-player video games that comes out of the analytic tradition of the Frankfurt School (among other influences). Unlike Mitch's project (a history of atheism), Ken's book is already written -- or a draft of it anyway -- so in putting together a public portal, we are faced with a very different set of challenges.
As with Hacker Manifesto, Ken has written Gamer Theory in numbered paragraphs, a modular structure that makes the text highly adaptable to different formats and distribution schemes -- be it RSS syndication, ebook, or print copy. We thought the obvious thing to do, then, would be to release the book serially, chunk by chunk, and to gather commentary and feedback from readers as it progressed. The trouble is that if you do only this -- that is, syndicate the book and gather feedback -- you forfeit the possibility of a more free-flowing discussion, which could end up being just as valuable (or more) as the direct critique of the book. After all, the point of this experiment is to expose the book to the collective knowledge, experience and multiple viewpoints of the network. If new ideas are to be brought to light, then there ought to be ways for readers to contribute, not just in direct response to material the author has put forth, but in their own terms (this returns us to the tricky proprietary nature of blogs that Dan discussed on Monday).
So for the past couple of weeks, we've been hashing out a fairly ambitious design for a web site -- a blog, but a little more complicated -- that attempts to solve (or at least begin to solve) some of the problems outlined above. Our first aim was to infuse the single-author book/blog with the democratic, free-fire discussion of list servers -- a feat, of course, that is far easier said than done. Another concern, simply from an interface standpoint, was to find ways of organizing the real estate of the screen that are more intuitive for reading.
Another thing we've lamented about blogs, and web sites in general, is their overwhelming verticality. Vertical scrolling fields -- an artifact of supercomputer terminals and the long spools of code they spit out -- are taken for granted as the standard way to read online. But nowhere was this ordained as the ideal interface -- in fact it is designed more for machines than for humans, yet humans are the users on the front end. Text does admittedly flow down, but we read left to right, and its easier to move your eye across a text that is fixed than one that is constantly moving. A site we've often admired is The International Herald Tribune, which arranges its articles in elegant, fixed plates that flip horizontally from one to the next. With these things in mind, we set it as a challenge for ourselves to try for some kind of horizontally oriented design for Ken's blog.
There's been a fairly rigorous back and forth on email over the past two weeks in which we've wrestled with these questions, and in the interest of working in the open, we've posted the exchange below (most of it anyway) with the thought that it might actually shed some light on what happens -- from design and conceptual standpoints -- when you try to mash up two inherently different forms, the blog and the book. Jesse has been the main creative force behind the design, and he's put together a lovely annotated page explaining the various mockups we've developed over the past week. If you read the emails (which are can be found directly below this paragraph) you will see that we are still very much in the midst of figuring this out. Feedback would be much appreciated. (See also GAM3R 7H30RY: part 2).
This exchange began after a week of sketching and discussion following an initial brainstorm session with Ken in mid-January...

Thu, Jan 26, 2006 at 3:45 PM
Ben Vershbow
To: Ken Wark
Cc: Bob Stein, Jesse Wilbur
Subject: a start
Hi Ken,
So here's the challenge as we see it.
We need to create a single site that:
- combines the best of blogs with the best of list-servers
- is structured to progressively reveal the draft of a book and gather commentary
I'm pleased to report that we've cooked up something that comes pretty close -- a Word Press blog re-jiggered to solve all the world's ills. You can view an html mock-up here:

(wide screenshot of the initial HTML mockup - eventually rejected)
Rather than explain how it works, why don't you just take a look and see how clearly things come across. Not quite everything is there yet, and obviously, it hasn't been tied in to Word Press yet, which will be a bit tricky. But we're pretty confident we can get it to work (when I say we, I mean Jesse, who is the one responsible for building this and who put together the lovely mock-up).
Keep in mind that this is only a sketch and that everything is negotiable. But I think this is a good start.
Let us know how this strikes you fire away with questions.
Best,
Ben et al.

Thu, Jan 26, 2006 at 3:51 PM
Ken Wark
To: Ben Vershbow
Cc: Jesse Wilbur, Bob Stein
Subject: Re: a start
a really impressive start. I kinda imagined it going left to right,
rather than right to left. I think it should also have a sort of free
fire zone where people can comment and discuss without it being tied to particular parts of the book.
In place of the proprietary Mario image, may be a space invader.
(hence: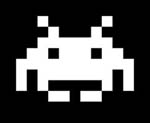 )
k

Thu, Jan 26, 2006 at 3:52 PM
Ken Wark
To: Ben Vershbow
Cc: Jesse Wilbur, Bob Stein
Subject: Re: a start
-- and if the columns could be a bit wider or the text a bit more
compressed (less leading, maybe) to try and get the whole paragraph on
the screen. The longest are 250 words (or if they're not, i'm cutting
them down).
... if i wanted to update the text, how could that work?

Thu, Jan 26, 2006 at 4:22 PM
Ben Vershbow
To: Ken Wark
Cc: Jesse Wilbur, Bob Stein
Subject: Re: a start
Ken said:
>I kinda imagined it going left to right, rather than right to left.
We debated the left-right right-left thing. The problem with left to right is that the more of the book you release, the further down (or over, I should say) the new paragraphs are. Our thought was that it's better to have the most recent first, as in a normal blog, in the interest of keeping the thing as a living exchange. You don't want readers to have to do tons of scrolling to get to the latest installment. It's reverse linear, I realize, but the book hieararchy to the side will allow readers to see an archive view of the book that goes 1-200 in the proper order. There are ways we could make that clearer, like inviting visitors to "read from the beginning" or something.
Ken said:
>I think it should also have a sort of free fire zone where people can comment and discuss without it being tied to particular parts of the book.
This is certainly something we should consider. You'll notice that the "binary thinking for humans" post was made by another user. This is our gesture toward the democracy of list-serves. We figure that there are three ways a user can interact with this site:
1. They simply read it (and later are moved to buy your book, or change the world)
2. They read it and sometimes post comments
3. They read it, sometimes post comments, and even sometimes post top-level threads (like the "binary thinking" one).
1 and 2 are obviously open and unrestricted (though we might need some moderation once the spammers find us). Number 3, however, would require a guest account, so we're working out a way to allow users to create logins. In the spirit of the game, they would be allowed to choose an icon from classic game culture (that's just something we're toying with, let us know what you think). Mario for you was a purely arbitrary choice. You can be a space invader, Metroid, Yoshi or whoever.
Anyway, this allows people to start threads of their own, though they are, as you point out, interspersed within the set structure of the book according to the time they were posted. If you want something that is freer of the book's structure, we would need something like a free fire zone.
Regarding your second comments:
>-- and if the columns could be a bit wider or the text a bit more
>compressed (less leading, maybe) to try and get the whole paragraph
>on the screen. The longest are 250 words (or if they're not, i'm
>cutting them down).
>
>... if i wanted to update the text, how could that work?
We can certainly tweak the formatting. Our goal is to have two full sections visible and a third cut off, giving the visual clue that there is more content to the side.
As for updating text, that's a very good question. Jesse, any ideas?
We could color code additions and deletions - like a track changes function. We could also work revised paragraphs into the main stream, though this could quickly get confusing. If you see 84, 83, some dude's post, 82, then 41 with all kinds of markings on it, then 81, it might be a little disorienting.
Anyway, let's keep talking this through. Remember to copy everyone so we're all part of the discussion.
- Ben

Thu, Jan 26, 2006 at 5:08 PM
Jesse Wilbur
To: Ben Vershbow
Cc: Ken Wark, Bob Stein
Subject: Re: a start
Ken,
I think coded additions and deletions are probably the best way to
handle, for the reasons that ben noted. Getting that info into the
stream of the posts does pose a little bit of a problem. My first
reaction is to have some area of the screen dedicated to the "latest
updates" which would be unrestricted to the flow of the chapters.
Possibly in the upper right corner, as a list of small text links.
To help get all of a paragraph on the screen, I can 1) reduce the
leading, 2) move the icon to the left hand side, return address style.
It will still serve the purpose of visually marking a post as belonging to a particular author, but reduce some of the stacking.
-jdw

Thu, Jan 26, 2006 at 5:28 PM
Ben Vershbow
To: Jesse Wilbur
Cc: Ken Wark, Bob Stein
Subject: Re: a start
The question of revisions is important and very tricky. Tracking changes would have to be done by hand, which could get burdensome. Ideally, each entry would have a revision history. But that's simply not something Word Press is built to do. We'll look into ways that we can mess with it, but we're pushing it nearly to breaking point as it is.
There's also the question of how soon we want to get this thing up. I say the sooner the better (initially I was thinking in the next two weeks), but if we want to get revisions right, it might take longer.
We're going to confer on this and weigh our options.
We'll be at a conference tomorrow so may have less time to work on this. But let's keep talking about anything and everything we want to add/remove/change on the current design.
- Ben

Thu, Jan 26, 2006 at 7:32 PM
Ken Wark
To: Ben Vershbow, Jesse Wilbur
Cc: Bob Stein
Subject: Re: a start
revisions need not be a big deal. It would be useful to be able to take a chunk of text out and put another one in. That the pars are numbered makes that easy.
k

We then hunkered down for the next few days and came up with some new mockups.

Wed, Feb 1, 2006 at 2:02 PM
Ben Vershbow
To: Ken Wark, Jesse Wilbur, Bob Stein
Subject: Site Draft(s) 2
Hi Ken,
So we've made a second stab at a design. Several stabs, actually, which leaves us a little more confused than before, but I think productively confused. I do believe we're getting somewhere.
Go to http://www.futureofthebook.org/mckenziewark and you will see a menu of three new mockups (just graphics, not interactive). Three and a half, to be precise (one of them has two views). These are rough, and are missing some important elements, but we wanted to keep you in on the discussion. So here they are, warts and all.
But before you look at these sketches, I'll briefly summarize how we got from what we had the other day to what we have today. So. The initial design had two major problems. One you pointed out, namely that the interspersing of visitor posts among book paragraphs (a bloggish gesture toward the democracy of list servers) did not meaningfully subtract from the primacy of the author in the flow of discussion. This was problem number one, and it led us to give up on trying to fully integrate free-fire discussion with the syndicated book. After all, this project is inescapably about the primacy of the author. Sure, we're poking at it, gently undermining it -- suggesting that a book is as much about process as product -- but it's still your book, your name. We decided that the design should embrace this fact, while also providing alternative venues for more equitable exchange.
The second problem was one we realized only after getting over the "oh, how cool this looks" stage of analysis, namely that horizontal scrolling, lovely as it is, runs into difficulties when you are working with such a large amount of content, much of it coming in at inpredictable intervals and in varying amounts (i.e. comments). It's a question of real estate. We have only so much space on the screen (keeping in mind the smallest standard browser window) and since we want comments to be visible in the main view, we've got an awful lot of material to get organized. If you look at the original mockup, you'll see how this necessitates a combination of vertical and horizontal scrolling. The result is that when you come to the page, instead of a clearly defined website, you see something that looks more like the upper-left corner of a map -- not well formatted for a browser. Seeing as the browser is the reading tool of choice, this won't do at all.
Having both horizontal and vertical scrolling emphasizes the disadvantages of both and the advantages of neither. The Herald Tribune site works nicely because it is dealing with set amounts of text that it can flow cleanly into successive horizontal plates. If we were dealing only with the book, sans comments or discussion, we could do something similarly elegant. But there are more variables in play here, and like it or not, a dynamic work such as this, given the tools currently available, strongly tends toward a vertical display.
Still, as you'll see in our first new mockup, we've still struggled to make the horizontal work. In this one, the paragraphs flow vertically, but the comments flow horizontally. In this case, the horizontal is more intuitive, since we naturally read left to right and the comments are ordered chronologically in the same way. But we still run into the real estate problem described earlier and the reader ends up having to scroll in multiple directions. You'll notice also a menu on the sidebar pointing to discussion topics in a free-fire forum. This is not at all the way this would look, it's just a crude marker. It would lead to a page of topics that anyone could post. We're also thinking of a way to allow readers to post a comment simultaneously under a paragraph and as its own forum thread.
The second mockup keeps the comments to the right, but arranges them vertically. This isn't so bad, except that when you have a lot of comments, and you open them up, it starts to seriously push the next post down, which looks awkward. But maybe this is not such a problem.
The third reflects our attempt to keep the free-fire discussion on the main page next to the book flow. The problem with this is that, though the two streams are clearly related, there is no mechanism provided with which to draw specific connection points. In other words, this design implicitly promises something it cannot deliver, and will come off seeming arbitrary and not well thought out.
The other big thing to throw into the mix, but which is not yet reflected in these sketches, is the question of versioning. We've figured out some reasonably simple ways to incorporate versioning into the design and feel that, given the goals of the project, this is one of the most important ingredients to include. The kind of versioning we're imagining would include a sort of "track changes" function and would automatically archive all past incarnations of a paragraph.
So to sum up, I think what we're moving toward is something that combines elements of all three sketches and throws in the element of versioning. We may have to let go of the idea of horizontal scrolling, but we're confident that we'll still be presenting comments in an interesting way. The free-fire discussion element will be there, but in a different space, yet we will advertise it prominently on the front page and try to find a simple but effective way to connect it to the book-centered comments.
And having said all that (sorry it was so long-winded), we'd like to hear from you which, among the elements we've laid out, you think are most important to include in the final design, and in what proportions. What works and what doesn't work? What are things we are obsessing about that need not be obsessed about? What are things we're still missing?
With a little more work, I think we can have something ready to go in the next week or two.
- Ben

Wed, Feb 1, 2006 at 2:19 PM
Ken Wark
To: Bob Stein, Ben Vershbow, Jesse Wilbur
Subject: Re: Site Draft(s) 2
wow, that's a lot to think about, but its an interesting set of
problems. I'll have a think about it, but maybe it would be best to meet
and kick it around. How's Friday?
k

Wed, Feb 1, 2006 at 2:48 PM

Ben Vershbow
To: Ken Wark, Jesse Wilbur, Bob Stein
Subject: Re: Site Draft(s) 2
Meeting face to face is a good idea and Friday works well.

Wed, Feb 1, 2006 at 3:26 PM
Subject: Re: Site Draft(s) 2
Ben Vershbow
To: Ken Wark
Cc: Jesse Wilbur, Bob Stein
Hey Ken,
One other thing...
Here at the institute we're generally trying to find ways we can do our work more in the open, and thinking about it, our email exchange about the site design have actually turned out to be pretty interesting, maybe even interesting enough for people to want to read them on our blog.
This project poses some big questions about the work of ideas in the network of ideas, and our little back-and-forth is turning into an intriguing little document at the intersection of theory and practice.
How would you feel about us posting it?
- Ben

Wed, Feb 1, 2006 at 4:16 PM
Ken Wark
To: Ben Vershbow
Cc: Jesse Wilbur, Bob Stein
Subject: Re: Site Draft(s) 2
sure, let's start a public thread on it
i'm starting to wonder if it ought not to feature the book too centrally at all. What if the front of the site was about the games that the book is about? (I've pasted in the contents below). The architecture for commenting on the book could be a layer, but in front of that could be a more conventional set of forums about particular games.
Allegory (on The Sims) 25
America (on Civilization III) 47
Analog (on Katamari Damarcy) 66
Atopia (on Vice City) 83
Battle (on Rez) 104
Boredom (on State of Emergency) 124
Complex (on Deus Ex) 147
Conclusions (on SimEarth) 162

see you fri
k

...which just about brings us up to the present moment. If you have any thoughts/questions/comments, we're all ears.
Posted by ben vershbow at 12:35 PM | Comments (5)
tags: Games , blogging , blogs , book-blog_experiments , books , design , frankfurt_school , gaming , hacker , interface , marx , mckenzie_wark , philosophy , reading , video_games , writing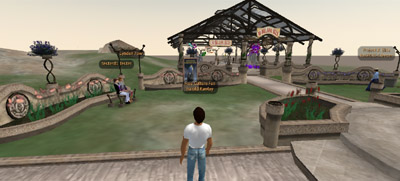 Last week, Bob mentioned that Larry Lessig, law profressor and intellectual property scholar, was being interviewed in Second Life, the virtual world created by Linden Lab. Having heard a lot of Second Life before, I was pleased to have a reason and opportunity to create an account and explore it. Basically I quickly learned that it's Metaverse, as described in Neil Stephenson's Snowcrash, in operation today, and I'm now a part of it too.
I already covered the actual interview. Here are a few observations from my introduction to SL.
Second Life is a humbling place, especially for beginners. Everything ,even the simplest things, must be relearned. It took me 5 minutes to learn how to sit down, another 5 minutes to read something, and on and on. Traveling to the site of Lessig event was an even more daunting task. I was given the location of this event, a name and coordinates, without any idea of what to do with them. Second Life is a vast space, and it wasn't clear to me how to get from one point to another. I had no idea how to travel in SL, and had to ask around someone.
I presume it is evident that I'm very new to SL, by my constant trampling over people and inanimate objects. So, I continue walking into trees and rocks until I come across someone whose title contains "Mentor," and figure that this is a good person to ask for help. Not knowing how to strike up a private conversation, I start talking out loud, not even sure if anyone is even going to pay attention.
(I will come to learn that you travel from place to place via teleportation.)
"Hi."
"Hi Harold."
I am relieved to discover that people are basically nice in SL, maybe even nicer than in New York. This fellow avatar is happy to chat and answer questions. Second List has a feature called "Friends" which operates like Buddies in Instant Messaging. However, I'm not sure what the social protocol for making friends is, so I make no assumptions. As I was typing "can we be friends?" I sigh with the realization that I am, in fact, back in fourth grade.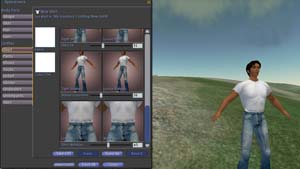 People around me have much more sophisticated outfits than I do. So, I try out the free clothing features. I darken my pants to a deep blue and my shoes black. Then, my default shirt gets turned into a loose white t-shirt. Somehow I end up a bit like a GAP model crossed with Max Headroom. After making my first "friend," another complete stranger comes up to me and just starts giving me clothes. Apparently, my clothes still need a little work. I try on the cowboy boots and faded jeans. Happy that I've moved beyond the standard issue clothes, I thank my benefactor and begin to make my way to the event.
The builders of Second Life force people to rely on other people within the virtual world. However, assistance in the real world certainly helps too. Entering Second Life, the feeling of displacement is quite clear, as if I arrived to a new city in the real world with a single address, where I don't know anyone or how to navigate the city. The virtual world often mimics the real world, but my surprise each time I learn this fact is still ongoing. It definitely helps to know people, both in where to go that's interesting and how to do things.
After teleporting to the event, I found myself around people who had common interests, which was great and similar to attending a lecture in the real world. At different times, I struck up a conversation with an avatar who is a publisher on the West Coast and then talked to an academic who runs a media center. In both cases, I was talking to the person literally "next" to me.
When I first heard about the interview, I learned at there was limited spacing. Which seemed strange to me, as it was taking place in a viritual space. When I arrived at the event place, I saw the ampitheater with video screens, that would show a live web stream of Lessig. The limited seating made more sense, seeing the seat of the theater. I also believe that the SL servers also have a finite capacity for the number of people to be located within a small area, because movement was jerky around concentrated groups of people. I guess I'll have to wait for the Second Life Woodstock.
The space was crowded with people walking around, chatting, and getting up their free digital copy of Lessig's book, "Free Culture." (I've included a picture of me reading Free Culture in Second Life. You can actually read the text.)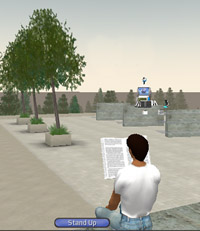 The interview is about to begin, as an avatar with large red wings walks by me. I say out loud, "I know she was going to sit in front of me." Adding, "Just kidding," in case I might be offending someone, who knows who this person could be. Fortunately, she found a seat outside my sight line without incident, and the introductory remarks began.
There was a strange duality where I had to both learn what was being said, but also how to navigate the environment of a lecture as well. The interview proceeds within the social norms of a lecture. People are mostly quiet, clap and for the moderator runs the question and answer session. Afterwards, I line up to get Lessig to "sign" my virtual book at the virtual booksigning, as in my virtual public event. I finally stumble my way through the line, all the while asking many question on what I'm supposed to do. With my signed book in hand, I look at the sky, which is quite dark. I log out and return to the real world.
Posted by ray cha at 04:10 PM | Comments (0)
tags: Copyright and Copyleft , Games , Mediated Existence , VR , free_culture , gaming , larry_lessig , metaverse , neal_stephenson , second_life , video_games , virtual , virtual_reality
As Lisa noted in her comment to an previous post on class and gaming, the Economist reviewed the new book by Edward Castronova entitled, Synthetic Worlds : The Business and Culture of Online Games.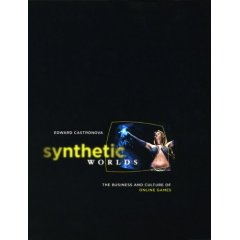 Castronova, also wrote an essay that was included in the Game Design Reader that was behind the "Making Games Matter" panel we attended. This essay marks the first analysis of the economics of people and their interactions in a virtual reality. Interesting to note, it has yet to be formally published in an academic economics journal.
In these studies, Castronova calculates the economics of the virtual by looking at what people are willing to pay in real currency for online gaming characters and their associated costs. As previously posted, people are making their livings in these virtual spaces by creating and selling their avatars. We are entering an era where the boundaries between the real and virtual are blurring.
Although some affluent gamers are buying their way into the higher echelons of game spaces such as EverQuest, there is still the opportunity for anyone with enough time and skill to create advanced characters. Where as in the real world, there are only a limited number of players in the NBA and CEO positions in the Fortune 500 companies. There is enough "room" in the game space to allow for many top tier characters, because the vast majority of the "normal" characters are bots run by the gaming engine.
Is the online game space the utopian society where everyone can be equal and rich and powerful? Is this a peek at the future of the real world when robots take over all the jobs that people don't want to perform?
Posted by ray cha at 12:13 PM | Comments (1)
tags: Games , MMOG , castronova , everquest , gaming , video_games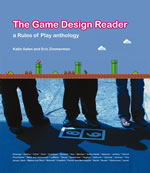 Making Games Matter, a roundtable discussion on the past, present and future of games at Parsons the New School for Design (12/9/05), was a thought-provoking event that brought together an interesting, and heterogeneous, group of experimental game developers, game designers, and seasoned academics. Participants ranged from the creators of Half-Life, Paranoia, and Adventure for the Atari 2600 to theorists of play history and game culture. This meeting was part of DEATHMATCH IN THE STACKS celebrating the launch of The Game Design Reader: A Rules of Play Anthology, edited by Katie Salen and Eric Zimmerman, and published by MIT Press. The book is a collection of essays that spans 50 years of game design and game studies.
The need to define the present of games was central to the conversation. The academics find that there is a lack of a precise vocabulary exclusive to games. At the same time, they question the use of certain terms by game designers. Videogames started outside the academy and they exhibit a certain hybrid nature, especially as they incorporate aspects of many disciplines. Now, when they are claiming their academic legitimacy, they encounter the "territorial" resistance distinctive of academia. Film or literature, for instance, can be defined within their own terms, but game theory still borrows from other disciplines to define itself. Even though games function as abstract linguistic systems, there is a resistance to analyze and to validate them. "Interactive narrative" is a new concept and it should be studied as such, not by substituting or superimposing it to other disciplines.
The term "industry" that kept coming up in the conversation, was questioned by one of the participants, as it was the use of the verb "to play" in reference to what one does with a videogame. However, do film schools question that film is an industry? What is book publishing anyway? On the other hand, the interactive nature of games, the fact that the players are part of them, is intimately tied to the notions of pleasure and enjoyment that are at the core of the concept of playing. New forms of media technology replace each other, but everyone who has played as a child has used some sort of toy, a medium for amusement and imaginative pretense. So, in fact, one "plays" videogames. When these questions were raised, game designers brought up, as a sort of definer, the differentiation between the industry as producer and the gamer as part of a community. This difference is illustrated in an article by Seth Schiesel, "For the Online Star Wars Game, It's Revenge of the Fans," in The New York Times (12/10/05). He reports on how for the players of the online Star Wars game, the camaraderie and friendship they developed with other players became far more important than playing itself, as they formed "relationships that can be hard to replicate in 'real life.'" This affirmation in itself provocative, raises important questions.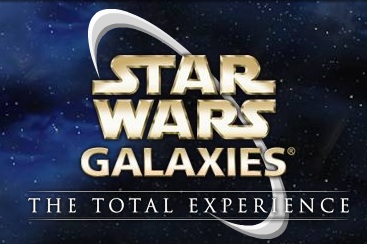 Last month, LucasArts and Sony's online game division, which have run Star Wars Galaxies since its introduction in 2003, unsatisfied with the product's moderate success, radically revamped the game in an attempt to appeal to a younger audience. But to thousands of players, mostly adults, the shifts have meant the destruction of online communities. "We just feel violated," said Carolyn R. Hocke, 46, a marketing Web technician for Ministry Medical Group and St. Michael's Hospital in Stevens Point, Wis. "For them to just come along and destroy our community has prompted a lot of death-in-the-family-type grieving," she said. "They went through the astonishment and denial, then they went to the anger part of it, and now they are going through the sad and helpless part of grieving. I work in the health-care industry, and it's very similar." One of the participants in Making Games Matter, referred to games as "stylized social interaction," and Scheisel's report shows a strikingly real side of those interactions.
After the roundtable, there was an event described as "an evening of discussion and playful debate with game critics, game creators, and game players about the past, present, and future of games." The make-up of the group shows a refreshing permeability that academia is reluctant to acknowledge, but that is enriching and opens up all kinds of possibilities for experimentation and innovation well beyond the mere notion of play.
Posted by sol gaitan at 03:08 PM | Comments (0)
tags: Games , atari , literature , videogames
The New York Times reports that a company in China is hiring people to play Massively Multiplayer Online Games (MMOG), like World of Warcraft or EverQuest. Employees develop avatars (or characters) and earn resources. Then, the company sells these efforts to affluent online gamers who do not have the time or inclination to play the early stages of the games themselves.
Finding hacks or ways to get around the intended game play is nothing new. I will confess that I have used cheat codes and hacks in playing video games. One of the first ones I've ever used, was in Super Mario Brothers on the original Nintendo Entertainment System. The Multiple 1-Ups: World 3-1 was a big favorite.
The article also briefly mentions something that I've been fascinated by: selling the results of your game play on auctions site, such as ebay. These services have turned game play into commodities, and we can actually determine valuations and costs of game play.
It made me to think about the character Hiro Protagonist in Neal Stephenson's Snowcrash, a pizza delivery guy in the real world and lethal warrior in the "Metaverse." He was an exception to the norm and socio-economic status usually carried over into the virtual reality because more realistic avatars were expensive. To actually see that happen in the game spaces of MMOGs by the purchasing of advanced players is quite amazing.
Why do I find that these gamers are cheating? In the era of non-linear information, I select and read only the parts of a text I deem to be relevant. I've skipped over parts of movies and watched another part again and again. Isn't this the same thing? The troubling aspect of this phenomenon is that it is bringing class differentiation into game space. Although gaming itself is a leisure activity, the idea that you can spend your way into succeeding at a MMOG, removes my perceived innocence of that game space.
Posted by ray cha at 03:20 PM | Comments (1)
tags: Games , MMOG , Massively , Multiplayer , Neil , Online , Snowcrash , Stephenson , Warcraft , World , cheat , everquest , gaming , narrative , novel , of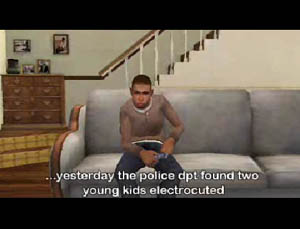 "The French Democracy" (also here) is a short film about the Paris riots made entirely inside of a computer game. The game, developed by Peter Molyneux's Lionhead Productions and called simply "The Movies," throws players into the shark pool of Hollywood where they get to manage a studio, tangle with investors, hire and fire actors, and of course, produce and distribute movies. The interesting thing is that the movie-making element has taken on a life of its own as films produced inside the game have circulated through the web as free-standing works, generating their own little communities and fan bases.
This is a fascinating development in the brief history of Machinima, or "machine cinema," a genre of films created inside the engines of popular video game like Halo and The Sims. Basically, you record your game play through a video out feed, edit the footage, and add music and voiceovers, ending up with a totally independent film, often in funny or surreal opposition to the nature of the original game. Bob, for instance, appeared in a Machinima talk show called This Spartan Life, where they talk about art, design and philosophy in the bizarre, apocalyptic landscapes of the Halo game series.
The difference here is that while Machinima is typically made by "hacking" the game engine, "The Movies" provides a dedicated tool kit for making video game-derived films. At the moment, it's fairly primitive, and "The French Democracy" is not as smooth as other Machinima films that have painstakingly fitted voice and sound to create a seamless riff on the game world. The filmmaker is trying to do a lot with a very restricted set of motifs, unable to add his/her own soundtrack and voices, and having only the basic menu of locales, characters, and audio. The final product can feel rather disjointed, a grab bag of film clichés unevenly stitched together into a story. The dialogue comes only in subtitles that move a little too rapidly, Paris looks suspiciously like Manhattan, and the suburbs, with their split-level houses, are unmistakably American.
But the creative effort here is still quite astonishing. You feel you are seeing something in embryo that will eventually come into its own as a full-fledged art form. Already, "The Movies" online community is developing plug-ins for new props, characters, environments and sound. We can assume that the suite of tools, in this game and elsewhere, will only continue to improve until budding auteurs really do have a full virtual film studio at their disposal.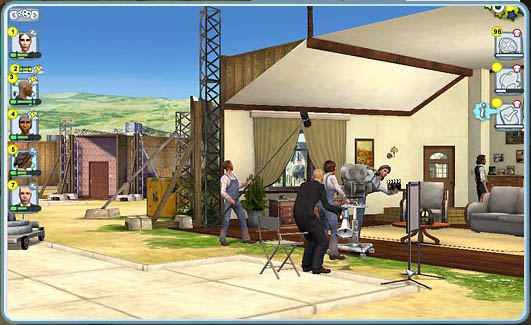 It's important to note that, according to the game's end-user license agreement, all movies made in "The Movies" are effectively owned by Activision, the game's publisher. Filmmakers, then, can aspire to nothing more than pro-bono promotional work for the parent game. So for a truly independent form to emerge, there needs to be some sort of open-source machinima studio where raw game world material is submitted by a community for the express purpose of remixing. You get all the fantastic puppetry of the genre but with no strings attached.
Posted by ben vershbow at 03:27 PM | Comments (2)
tags: French_riots , Games , Paris_riots , animation , cinema , film , gaming , halo , machinima , movie , sims , the_movies
So, what happens when you put together a drama professor and a computer science one?
You get an entertainment technology program. In an article, in the NY Times, Seth Schiesel talks about the blossoming of academic programs devoted entirely to the study and development of video games, offering courses that range from basic game programming to contemporary culture studies.
Since first appearing about three decades ago, video games are well on their way to becoming the dominant medium of the 21st century. They are played across the world by people of all ages, from all walks of life. And in a time where everything is measured by the bottom line, they have in fact surpassed the movie industry in sales. The academy, therefore, no matter how conservative, cannot continue to ignore this phenomenon for long. So from The New School (which includes Parsons) to Carnegie Mellon, prestigious colleges and universities are beginning to offer programs in interactive media. In the last five years the number of universities offering game-related programs has gone from a mere handful to more than 100. This can hardly be described as widescale penetration of higher education, but the trend is unmistakable.
The video game industry has a stake in advancing these programs since they stand to benefit from a pool of smart, sophisticated young developers ready upon graduation to work on commercial games. Bing Gordon, CEO of Electronic Arts says that there is an over-production of cinema studies professionals but that the game industry still lacks the abundant in-flow of talent that the film industry enjoys. Considering the state of public education in this country, it seems that video game programs will continue flourishing only with the help of private funds.
The academy offers the possibility for multidisciplinary study to enrich students' technical and academic backgrounds, and to produce well-rounded talents for the professional world. In his article, Schiesel quotes Bing Gordon:
To create a video game project you need the art department and the computer science department and the design department and the literature or film department all contributing team members. And then there needs to be a leadership or faculty that can evaluate the work from the individual contributors but also evaluate the whole project.
These collaborations are possible now, in part, because technology has become an integral part of art production in the 21st century. It's no longer just for geeks. The contributions of new media artists are too prominent and sophisticated to be ignored. Therefore it seems quite natural that, for instance, an art department might collaborate with faculty in computer science.
Posted by sol gaitan at 10:36 AM | Comments (0)
tags: Education , Games , academia , academy , digital , gaming , new_media_arts , video_games
Responding to Bob's "games provide much more than a cognitive workout"...
Growing up in the 80s, video games were much less sophisticated and probably less effective as a matrix for training consumption. TV performed that role. I remember watching on Nickelodeon competitions between children in a toy store in which each contestant had 60, or 120 seconds to fill a shopping cart with as many toys as they possibly could. The winner -- whoever had managed to grab the most -- got to keep the contents of their cart. The physical challenge of the game was obvious. You could even argue that it presented a cognitive challenge insofar as you had to strategize the most effective pattern through the aisles, balancing the desirability of toys with their geometric propensity to fly off the shelves quickly. But did that excuse the game ethically?
I've played a bit of Katamari lately and have enjoyed it. It's a world charged with static electricity, everything sticks. Each object has been lovingly rendered in its peculiarity and stubbornness. If your katamari picks up something long and narrow, say, a #2 pencil, and attaches to it in such a way that it sticks out far from the clump, it will impede your movement. Each time the pencil hits the ground, you have to kind of pole vault the entire ball. It's not hard to see how the game trains visual puzzle-solving skills, sensitivity to shape, spatial relationships (at least virtual ones), etc.
That being said, I agree with Bob and Rylish that there is an internal economy at work here that teaches children to be consumers. A deep acquisition anxiety runs through the game, bringing to mind another Japanese pop phenom: Pokémon. Pokémon (called "Pocket Monsters" in Japan) always struck me as particularly insidious, far more predatory than anything I grew up with, because its whole narrative universe is based on consumption. "Collect 'em all" is not just the marketing slogan for spinoff products, but the very essence of the game itself. The advertising is totally integrated with the story. Here's Wikipedia (not a bad source for things like this) on how it works:
"The Pokémon games are role-playing games with a strategy element which allow players to catch, collect, and train pets with various abilities, and battle them against each other to build their strength and evolve them into more powerful Pokémon. Pokémon battles are based on the non-lethal Eastern sport of fighting insects, but the Pokémon never bleed or die, only faint. The game's catchphrase used to be "Gotta catch 'em all!", although now it is no longer officially used."
Similarly, the Katamari backstory involves the lord of the universe getting drunk one night and shattering the solar system. Each level of the game is the reassembly of a star or planet. If you succeed, a heavenly body is restored to the firmament.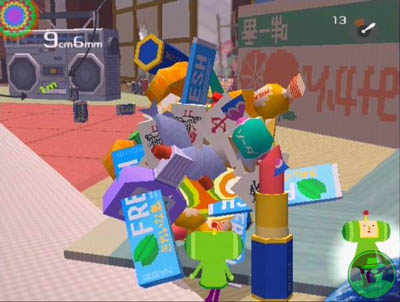 After an hour playing Katamari, having traversed a number of wildly imaginative landscapes (and having absorbed a soundtrack that can only be described as Japanese chipmunks on nitrous) I re-enter the actual world in a mildly fevered state. The cardinal rule in the game is that to succeed I must devour as much as possible. No time is afforded to savor the strange, psychedelic topography, to examine the wonderful array of objects (everything from thumbtacks to blue whales) scattered about in my path. Each stage is a terrain that must be gobbled up, emptied. A throbbing orb of light in the upper left corner of the screen, set within concentric rings representing target diameters, measures my progress toward the goal: a katamari "n" meters in size. The clock in the upper right corner pressures me to keep rolling.
Video games today may not be as blatant as the consumerist spectacle of the Nickelodeon game, and they may provide richly textured worlds posing greater problem-solving challenges than any electronic media that has preceded them. But it seems to me that many of them do not differ ideologically from that shopping cart contest.
Posted by ben vershbow at 08:02 AM | Comments (4)
tags: Education , Games , capitalism , children , cognitive , everything_bad_is_good_for_you? , japan , katamari , katamari_damacy , nickelodeon , pokemon , steven_johnson , video_games
games may be helping to raise raw IQ scores, but much more importantly they also also reinforce the dominant culture's norms of material rewards and consumerism and one of the most interesting games of the past year, katamari damacy, praised for being both witty and non-violent, basically rewards players for consuming as much material goods possible.
the following is slightly edited analysis of the game by rylish moeller, an english prof who is very active on the techrhet listserv.
katamari damacy is an extraordinarily interesting game. the game's lead designer had as one of his top goals to "make a game that would appeal to people who have become disillusioned with recent games and rekindle their passion." for more, read the game's postmortem in the december 2004 issue of gamedeveloper. my point is that most games support models of consumerism and monopoly capital through internal economies (collecting stuff, money, power-ups, etc.), gameplay (viewing objects and people as consumables as in katamari), and even at meta-levels such as this one where the lead developer wishes to rekindle lost passion for consuming (er, playing) games. while this doesn't really surprise me, i am surprised that when we discuss what we learn by playing games, we are not (often) discussing these very interesting, ideological issues that stem from the very social relationships and cultures of production that engender the games in the first place, those that we willingly subject ourselves to as we play.

but katamari is an interesting game to discuss since it calls issues like consumerism and environmentalism to the foreground in a very overt sort of way. in another revealing comment, the game's developer (keita takahashi) hopes that this game will motivate other developers to "create something new, without focusing on the bottom line for once." so, we cannot really discuss games and learning and literacy without spending some time grounding that conversation in the economic and cultural environments which drive game production. my worry is not that games are too complicated or too violent or too masculine or too racist but that they are these things in order to perpetuate consumerism.
note: the point of this is not to trash katamari damacy or games in general, but rather to point out that while IQ is possibly being raised, other perhaps more significant lessons are being learned as well.
Posted by bob stein at 03:46 PM | Comments (1)
tags: Games , consumerism , economics , everything_bad_is_good_for_you? , gaming , iq , japan , katamari_damacy , steven_johnson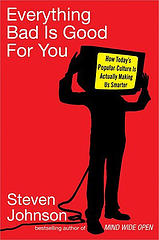 it's taken me awhile to write the second installment of this critique (part 1 here) because i've been wrestling with how to expand the terms of the discussion. i've been reading the various reviews and discussions and even listened to the recent MIT symposium on the book. all of the critical energy is spent asking whether the conclusion — that modern electronic media is raising IQ and certain problem-solving skills— is based on thorough or good science; if it's "true" or not.
whether people end up believing that Johnson is 10, 20, 30, 70 or 90 percent right about the effect of media on IQ and problem-solving skills, they mostly accept his boundaries of the subject. i seem to be coming at it from another direction. the problem for me isn't Johnson's conclusion which i think is "sorta correct' but rather that by defining the question of media's impact so narrowly the overall effect of his argument is to turn people away from much deeper questions about the role of media in shaping how we see the world and how we behave in it.
i believe that the shallowness of the debate around Johnson's book is an excellent example of ways in which the effect of popular media has indeed been "bad" for us, not good. whether our IQs have gone up or not, the failure of most television and games to deal with moral complexity and the increasing tendency of TV news to entertain rather than inform have had made other more significant changes in our behavior — most significantly we are increasingly unable or resistant to look deeply and all-sidedly into important questions.
more tomorrow.
Posted by bob stein at 08:44 AM | Comments (5)
tags: Games , culture , everything_bad_is_good_for_you? , intelligence , media , steven_johnson , technology
just finished the second book discussion at the institute. first was neil postman's building a bridge to the eighteenth century. second was steve johnson's everything bad is good for you in which johnson presents a contemporary refutation of postman.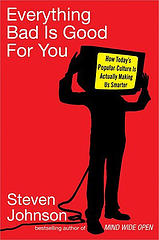 johnson's basic premise seems harmless enough. games and tv drama are getting more layered, more complex. the mental exercise is likely making our brains more nimble, might even be improving our problem-solving skills. OK...
but how can you define good and bad simply in terms of whether one's brain is better at multi-tasking and problem-solving. i'll grant that this shift in raw brain power might make us more effective worker bees for our techno-capitalist society, but it doesn't mean that the substance of our lives or the social fabric is improved.
we don't need cheerleaders telling us everything is fine — especially when in our gut we're pretty sure it isn't. we need to look long and hard at the kind of world we are building with all this technology.
johnson's book has been widely praised, making it all the more important to hold it up to careful scrutiny. over the next several days we're going to launch a serious critique of "everything bad is good for you." please feel encouraged to join in.
Posted by bob stein at 10:31 AM | Comments (4)
tags: Games , TV , book , books , culture , everything_bad_is_good_for_you? , film , future , gaming , iq , media , reading , steven_johnson , stevenjohnson , technology , television , video_games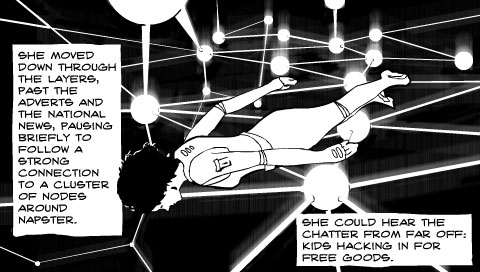 NYC2123 is a graphic novel conceived for the 480 by 272-pixel screen of the Play Station Portable video game device. It's a post-apocalyptic tale set in a future, tsunami-ravaged New York in which the city's wealthy have walled off the island of Manhattan against a violent river society of junkies, thieves and outlaw barges.
There are several sequences that read like a flip book, taking advantage of the single-frame interface and the fact that the reader has literally got his finger on the button. Quickly flipping through the panels creates a filmic effect, as here: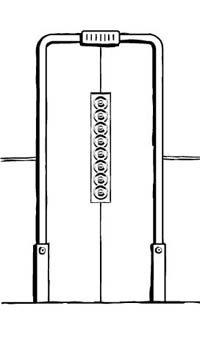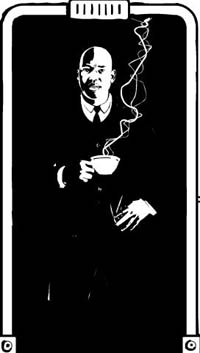 (Once again via Infocult - thanks Bryan)
Update: Someone has just developed a .pdf reader for the PSP.
Posted by ben vershbow at 05:05 PM | Comments (0)
tags: Games , Microlit , comic , comics , digital_literature , ebook , gaming , graphicnovel , manhattan , microcontent , newyork , nyc2123 , psp , reading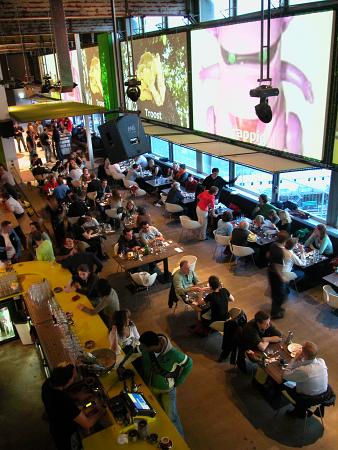 A wonderful hack of public space in Amsterdam. And on the top floor of the PostCS building no less, with breathtaking panoramic views of the city. Kim and I had the pleasure of spending two days there this past January at "A Decade of Web Design."
The diners in bar/restaurant/club 11 will be subjected to the wrath of fellow visitors SMSing whatever keyword they want to the installation that pulls photos from the online community flickr and projects them onto Restaurant 11's huge panoramic screens.
(via Smart Mobs)
Posted by ben vershbow at 01:41 PM | Comments (0)
tags: Games , SMS , amsterdam , cellphone , flickr , hack , keyword , mobile , photo , photography , postcs , publicart , socialsoftware , tagging , tags
New Orleans DoubleQuotes by Charles Cameron plays with juxtaposition, cleverly pairing bits of text in ways that illuminate Katrina and all that flows from it:
Think of these paired quotes as twin thoughts dropped into the mind-pond -- not so much for their own sakes as for the sake of the ripples and resonances between them. I invite you to read these DoubleQuotes one pair at a time, slowly, slowly, so that the multiples ironies and quiet nuances that have come together in the weaving of this tragedy have room to breathe.
(thanks, Bryan Alexander of Infocult)
Posted by ben vershbow at 11:18 AM | Comments (0)
tags: Games , hurricanekatrina , interesting , intertextual , intertextuality , juxtaposition , katrina , louisiana , neworleans , quotes , text , txt
The new updated Sony PSP portable gaming device will include a web browser. That gives it games, film, photo and web - the most comprehensive pocket instrument out there. But for the time being, it's read-only. Without a stylus, or virtual keyboard, many of the web's more interactive elements will be unavailable.
Posted by ben vershbow at 04:12 PM | Comments (3) | TrackBack
tags: Games , The Ideal Device?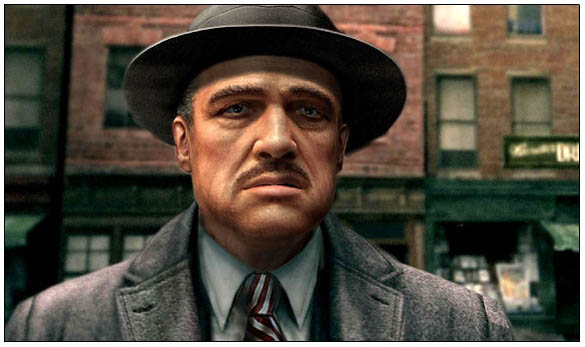 "What ultimately sets gaming apart from prefabricated media like television and books is that the consumer is in control of the action; the consumer is the protagonist of whatever story the game might tell."
Seth Schiesel affirms this in an article on The Godfather video game coming out early next year ("How to Be Your Own Godfather," NY Times, July 10, 2005 - also audio slideshow narrated by Schiesel). Schiesel's article intrigued me from the view point of the movie junkie and the book lover. The Electronic Arts team that created this video game, used scenes and characters from the first Godfather to create a virtual universe where the players can manipulate the plot and create their own narrative. This player becomes the ideal reader that Flaubert and Borges dreamt about, and that the French literary theorists wrote about. Reading/playing becomes writing. The desire to directly involve the reader/audience in the creative act can be traced to the notion of catharsis in Greek tragedy, to Shakespeare's play inside a play, to the second part of Don Quijote and so on, but it is now, thanks to electronic media, that the concept becomes reality, a virtual reality with all its possibilities yet to be explored.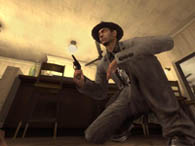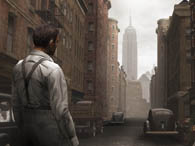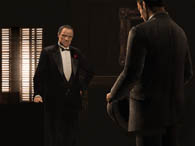 Much has been said about the difficulty to faithfully adapt books to film. García Márquez, whose first love is film, defends his refusal to sell the rights of One Hundred Years of Solitude to Hollywood, saying that the screen robs the viewer the freedom of completing the characters of the novel in his imagination. His readers can, for instance, identify José Arcadio Buendía with an uncle or a grandfather. But, he argues, if that character were to be played by Robert Redford, that freedom of association would be lost. It would also be quite difficult to re-create on film the complex time structure of García Márquez's novel, or to render credible the many instances of magical realism that, when reading, one doesn't doubt for a second. Could this be done using electronic media?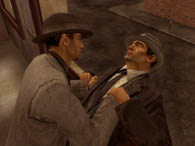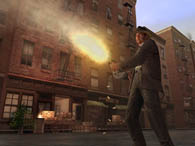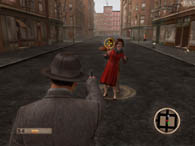 The executive producer of the Godfather video game, David DeMartini, talks about time linearity in film, usually limited to 80 -120 minutes, in which the director has to provide his narrative version of a book. What is interesting in the use of a movie, based on a novel, as a video game is that the player actually goes through the story living it. Here, he doesn't only complete the characters in his imagination; he is his own character. Time is not limited or externally imposed upon the player/viewer as in film, he actually has 20, 30, 40 hours to experience and deal with the many choices he has as a character of the narrative. What we have here is not only the ideal reader; it's the ideal fiction. Brando, who absolutely bought into this project, puts it clearly; "It's the audience, really, that's doing the acting." Incidentally, the BBC reports today that a similar video game franchise is to be made from the Jason Bourne novels of Robert Ludlum - or rather, from the popular films starring Matt Damon adapted from Ludlum's books.
Francis Ford Coppola, on the other hand, disapproves of the game as a typically violent kill and get killed video game. Seth Schiesel makes an important argument in favor of games bringing the Grand Theft Auto series as a parallel to the Godfather, by saying that there is something more than just violence in these kinds of video games.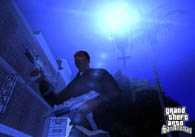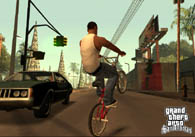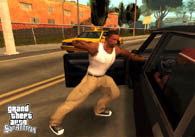 What is exciting is the game's form. In G. T. A. the player has an entire city to explore. There are missions and a story available, and plenty of violence, but there is also the freedom one has to experience an open-ended virtual urban environment. I dare to add: what I see here is the book of the future.
Posted by sol gaitan at 02:30 PM | Comments (0)
tags: Games , The Performing Book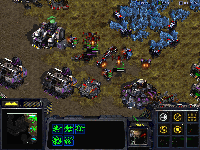 Four secondary schools in Britain (ages 11-16) are to incorporate computer games into daily classroom activities as part of a one-year trial run. Researchers are looking to begin drafting a "road map" for game integration in schools across Europe. See BBC: "Games to be tested in classrooms."
Another BBC item: "S Korean dies after games session." Seems a 28-year-old man became so immersed in Starcraft that he neglected to eat or sleep. After 50 hours, his heart stopped.
(image is a screenshot from Starcraft)
Posted by ben vershbow at 05:57 PM | Comments (0)
tags: Games
Steven "Everything Bad Is Good For You" Johnson has an amusing open letter to Hillary Clinton in today's LA Times, urging the senator not to blind herself to the virtues of video games in her quest to earn moral values cred with 2008 swing voters.
Consider this one fascinating trend among teenagers: They're spending less time watching professional sports and more time simulating those sports on Xbox or PlayStation. Now, which activity challenges the mind more — sitting around rooting for the Packers, or managing an entire football franchise through a season of "Madden 2005": calling plays, setting lineups, trading players and negotiating contracts? Which challenges the mind more — zoning out to the lives of fictional characters on a televised soap opera, or actively managing the lives of dozens of virtual characters in a game such as "The Sims"?
Posted by ben vershbow at 05:27 PM | Comments (0)
tags: Games
Following Bob's foray into game space, experimental filmmaker Peggy Ahwesh takes the plunge in the second interview on "This Spartan Life," a new talk show filmed in the world of the "Halo" video game series. In 2001, Ahwesh made a Machinima film of her own called "She Puppet" (Machinima is cinema made inside a game engine) using footage culled from months playing the "Lara Croft: Tomb Raider" game. So it doesn't take long for her to feel right at home. This latest interview takes us through some truly spectacular landscapes and "fantasy architecture," and, of course, features the customary random bursts of violence (not to mention teleportation and a little skull-dribbling).
I think the Spartan Life folks have a good concept here. The conversations are interesting, but what makes them even more compelling is the fact that an exploration is taking place. It's like walking around in an abandoned film set. Much of it is tongue-in-cheek. "Sometimes you really feel like you're running through this insane maze, and somebody's always scoping in on you," says host Damian Lacedaemion, his helmeted head framed in someone's crosshairs. "There's this constant threat of violence hanging in the air around here." But there's an element of genuine wonder as well. Two strangers explore a bizarre new world, a world normally governed by rules and a quest. But they are simply rovers, and there is no quest. There is only curiosity and play. As Damian says: "sometimes I think it feels like being in a movie that's waiting for you to set it in motion."
Posted by ben vershbow at 10:11 AM | Comments (1)
tags: Games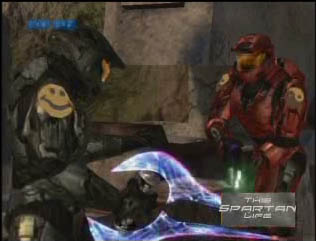 A couple of months ago, Bob did a rather unusual interview for This Spartan Life, a new online talk show set in the world of Halo video game series. I just received word that the first episode is now up. The show is hosted by Damian Lacedaemion, a hulking, bionic warrior sporting a thousand pounds of body armor, a visored helmet, and what looks like an enormous, ion-charged hair clip. Ordinarily, this character would be blazing his way through an interplanetary battle zone, but here, he's chatting it up with Bob (also represented by a fearsome armor-plated commando) about the future of books. The effect is truly bizarre.
The show was taped in a studio, with Bob and Damian (played by director Chris Burke), controllers in hand, seated in front of an Xbox console. Totally abandoning the story line of the game, the two avatars move through the surreal landscape - part derelict Soviet steel mill, part remote desert island - as though simply going for a stroll in the park. All their meanderings are recorded through a video feed and edited later on. Periodically, the conversation is interrupted by unfriendly fire from other online gamers unaware that a more civil interaction is taking place in the forbidding combat terrain. Damian has to deal with these intrusions, casually lobbing a grenade mid-sentence, or swooping across several hundred yards of game space to decapitate an assailant, swooping back to catch the end of Bob's remark. It's quite entertaining: the incongruousness of the conversation within the alien landscape of the game, the sudden bursts of violence. It reminds me a bit of Space Ghost Coast to Coast, which turned an old Hanna Barbera cartoon character into a talk show host with real celebrity guests. In the case of Spartan Life, there's something weirdly logical about placing a conceptual conversation about the future in the future. A nice expressionistic touch.
The show fits into a recently emerged genre of films set in video game environments, known as "Machinima." Most of the Machinima films I've seen are best described as surreal sitcoms - short episodes commenting on the inherent strangeness of video game worlds. The characters are often in the midst of existential crisis, asking "what am I doing here?" Like certain other genres (say, musicals), video games can appear comically absurd by adding just a small dose of reality. So far, Machinima has played in this territory, floating banal chit chat into the hyper-violent game worlds, finding humor in juxtaposition. Other games, like the Sims, offer their own possibilities for comical remixing. It'll be interesting to see if the genre matures beyond this. By conducting real interviews, often with people unfamiliar with the game environment, This Spartan Life introduces a nice element of surprise.
It's hard for us more traditional readers to grapple with the significance of video games. During the interview, Bob muses about what it will be like to walk around inside a book. What if other readers are interrupting or joining in the story you are reading? I grew up playing linear 2-D games like Super Mario Bros. and Castlevania. By the time the next generation of game systems was hitting the market with their new immersive 3-D narratives, my gaming habit had tapered off. But increasingly, kids are growing up with the expectation that narrative worlds (like books) will be interactive, multidirectional, and almost hallucinogenically real. There is the familiar complaint that younger generations have short attention spans, but the evidence offered by gaming suggests the opposite. While many kids may indeed have short attention spans for traditional media like books and certain kinds of films, they are perfectly capable of spending long stretches of time in complex game environments that combine stories with problem and puzzle solving, and that allow them to engage with peers within the game space. This is territory explored by Steven Johnson's new book, which I have yet to pick up. But I'll end with an amusing quote from his blog that I posted back in April when the book was coming out. It imagines what might have been society's response if video games were in fact the older invention and books the dangerous new toy.
Reading books chronically under-stimulates the senses. Unlike the longstanding tradition of gameplaying—which engages the child in a vivid, three-dimensional world filled with moving images and musical soundscapes, navigated and controlled with complex muscular movements—books are simply a barren string of words on the page. Only a small portion of the brain devoted to processing written language is activated during reading, while games engage the full range of the sensory and motor cortices.

Books are also tragically isolating. While games have for many years engaged the young in complex social relationships with their peers, building and exploring worlds together, books force the child to sequester him or herself in a quiet space, shut off from interaction with other children. These new 'libraries' that have arisen in recent years to facilitate reading activities are a frightening sight: dozens of young children, normally so vivacious and socially interactive, sitting alone in cubicles, reading silently, oblivious to their peers.

Many children enjoy reading books, of course, and no doubt some of the flights of fancy conveyed by reading have their escapist merits. But for a sizable percentage of the population, books are downright discriminatory. The reading craze of recent years cruelly taunts the 10 million Americans who suffer from dyslexia—a condition didn't even exist as a condition until printed text came along to stigmatize its sufferers.

But perhaps the most dangerous property of these books is the fact that they follow a fixed linear path. You can't control their narratives in any fashion—you simply sit back and have the story dictated to you. For those of us raised on interactive narratives, this property may seem astonishing. Why would anyone want to embark on an adventure utterly choreographed by another person? But today's generation embarks on such adventures millions of times a day. This risks instilling a general passivity in our children, making them feel as though they're powerless to change their circumstances. Reading is not an active, participatory process; it's a submissive one. The book readers of the younger generation are learning to 'follow the plot' instead of learning to lead.
Posted by ben vershbow at 11:19 AM | Comments (2) | TrackBack
tags: Games , Remix
Steven Johnson's much-discussed book excerpt in the NY Times Magazine challenges the conventional wisdom that television rots the brain, arguing that TV today offers an incredibly rigorous cognitive workout. Multi-threaded narrative, a form first developed on television in soap operas, first found its way into more "serious" programming in the early 80s with Hill Street Blues, and has matured all the way up to the Sopranos, the West Wing and 24. Junk too, Johnson argues, has become more sophisticated. Reality shows like Survivor or the Apprentice explore well-worn territory like sex, money and ambition within a more complex, and at times intentionally confusing matrix, and raise the society of the spectacle to new heights. Much of this, it can be argued, is also influenced by video games, and a large part of Johnson's book is apparently devoted to this.
On his blog, he brings attention to the question of gaming, and delivers a very funny satire on what would happen if it were actually books that were the new invention that had parents and educators in a frenzy, encroaching on the centuries-old civilization of the video game.
"Reading books chronically under-stimulates the senses. Unlike the longstanding tradition of gameplaying—which engages the child in a vivid, three-dimensional world filled with moving images and musical soundscapes, navigated and controlled with complex muscular movements—books are simply a barren string of words on the page. Only a small portion of the brain devoted to processing written language is activated during reading, while games engage the full range of the sensory and motor cortices."
It goes on...
Also worth reading is a nice post on Cognitive Daily about the uses of video games in education. And this piece - "Much Fun, For Credit" - from the Sunday Times about the recently instated "Game Arts & Sciences" program at Rensselaer Polytechnic Institute.
Posted by ben vershbow at 02:34 PM | Comments (0) | TrackBack
tags: Education , Games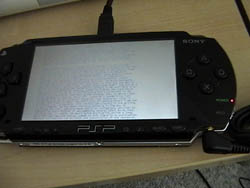 Not surprisingly, folks have already figured out how to read books on the new Sony PSP (PlayStation Portable). The hack is pretty basic - you just turn pages into jpeg images and dump them into the picture folder. The snapshots stack up as a book. Packet Switched Press has even published a short story - a sci-fi piece called "Moving Pictures" - formatted specially for the device (you're supposed to rotate it 90 degrees to view vertically) (thanks, Boing Boing).
The PSP marks another step toward an ideal portable media device (see the ideal pod), the ebook hack being only one of many tricks to cram in more content options (Wired article for more). The Packet Switch Press story suggests that on the tiny screen, 90 degrees can be all that separates a widescreen movie from an electronic paperback - there's no "this side up." The big problem with the PSP is its proprietary file format, laughably named Universal Media Disc (UMD). To watch a movie on your PSP, you have to buy the UMD-formatted edition, even if you already own the DVD. This will ultimately inhibit the development of interesting new works for the tiny screen, clever hacks notwithstanding.
Posted by ben vershbow at 02:46 PM | Comments (2)
tags: Games , Microlit , The Ideal Device?
I wasn't surprised by two adverse reactions to the blog entry "The Book is Doomed"; scary news for a lot of people. Think about the jargon embedded in those pieces that deal with e-books, or the cryptic messages that pop-up on the screen when the uninitiated tries to access an actual e-book… In order to read a paper book one doesn't need to know proofreader's marks or bookbinding jargon. So, a paper book is friendly. At this point, that seems to be the approach almost anyone takes to the idea of a different kind of book. Even audio books have their detractors, those who say that listening to a book isn't the same as reading a book.
A couple of news in last week's Times made me think of issues not yet addressed by the Institute's site. One is the prevalence of videogames in the lives of children and the fact that the "future of the book" really belongs to those children. For me, finding hot and dusty Internet cafes in the oases of the Tlakamakan desert was, in a way, unexpected. Finding those places full of school-age children playing videogames was a revelation. In "Is Instructional Video Game an Oxymoron?" Matt Richtel talks about nonprofit organizations adopting the game format to advance their agenda. "For the current generation, the Net is the medium, and the message includes 'Become a Unicef World Hero,' as conveyed by a game on the unicefgames.org site. He also mentions a shooting gallery game from the American Cancer Society that "lets players flip virtual rubber bands at passing cigarettes in the Smokeout Café," or the Greenpeace site, where "players can intercept harpoons fired from a Japanese whaling ship - or, by getting three 'activists' aboard the ship, force its crew to surrender." The Bureau of Engraving and Printing lets youngsters color and design currency while learning to spot counterfeits.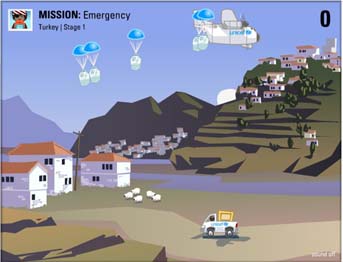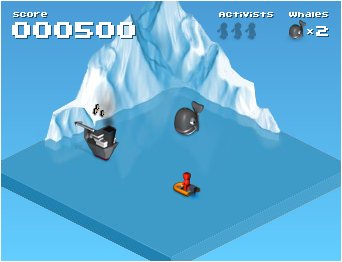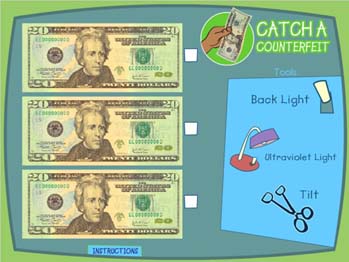 "Through online games, we're teaching a whole generation to authenticate their currency," said Dawn Haley, a spokeswoman. "It was one easy way to get children involved. Gaming is huge these days."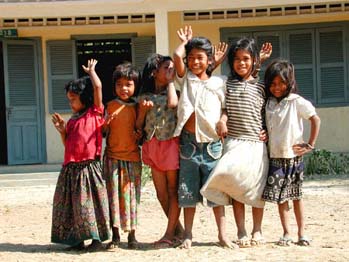 What they are doing is updating the old didactic tradition of using games to teach, they are teaching in the digital age. That brings me to my second thought, is the future of the book the domain of brainy sophisticates or is it a democratic move? In "New Economy; At Davos, the Johnny Appleseed of the Digital Era Shares his Ambition to Propagate a $100 Laptop in Developing Countries," they mention that Nicholas Negroponte in partnership with Joseph Jacobson, a physicist at M.I.T., wants to persuade the education ministries of countries like China to use laptops to replace textbooks (see also Laptops for the Masses on this blog). At Davos, Negroponte said that he found initial backing for his laptop plan from Advanced Micro Devices and that he was in discussions with Google, Motorola, the News Corporation and Samsung for support. "You can just give laptops to kids," he said referring to an experiment in Cambodia. "In Cambodia, the first English word out of their mouths is 'Google.'" In my opinion that is/should be the future of the book.
(photograph: girls at the Elaine and Nicholas Negroponte School in Cambodia)
Posted by sol gaitan at 11:49 AM | Comments (2)
tags: Education , Games
Scholarship in the Digital Age
This morning's presentations got me thinking more about the narrative of the future—the multilayered, accreted story style that John Seely Brown referred to. How is that story going to be told and received? Will the novel become the dinosaur of alphabetic literacy?
Is the new book going to be a game, conversation, multi-layered, multi-authored, highly mutable and never-ending story? Assuming that the story is a conceptual device the culture uses to deconstruct reality, to make meaning, and to create, in some cases, a kind of anthem to rally around, what happens when our traditional narrative structures are replaced? If the single author, plot-driven novel is not the form of the future, then what do you get when you ask a million gamer/authors to shape an epic on the fly? What happens to our perception of reality if our stories are unstable, mutable, and open source?
Posted by Kim White at 02:53 PM | Comments (0)
tags: Games , USC , book , books , conference , conferences_and_excursions , john_seely_brown , linearity , literacy , narrative , open_source , plot , story