Listing entries tagged with book

I went to Paris last weekend. I have a friend there with an apartment, flights are cheap in the off season, and I've never been there before. As might have been expected, I learned absolutely nothing about France. But I did come away with a lot of food for thought about America – specifically, how books work in the United States. Says Gilles Deleuze: "travel does not connect places, but affirms only their difference." He's right: sometimes you needs to get away from a place to think about it.
Three observations, then, on how books work in the United States w/r/t my French observations. This post is perhaps less liberal in its interpretation of books than we usually are around here: bear with me for a bit, there's still plenty of rampant generalizing.
* * * * *
Wandering around the Sorbonne, my friend & I came upon the Librerie Philosophique J. Vrin and went in. It's a good-sized bookshop that's devoted entirely to used and new philosophy books, mostly in French, although the neatly categorized shelves are noticeably peppered with other languages. On the Saturday evening I was there, it was full of browsing customers: it's obviously a working bookstore. We don't have philosophy book stores in the U.S. One finds, of course, no end of religious bookstores, but unless I'm tremendously mistaken, there's none dedicated solely to philosophy. (And as far as I know, there's only one poetry bookstore remaining in the U.S.)
It's a(n admittedly minor) shock to find oneself in a philosophy bookstore. But a deeper question tugs at me: why aren't there philosophy book stores in the United States? I'm certainly not qualified to judge what the existence of J. Vrin says about France, but its lack of an analogue in the U.S. clearly says something (besides the obvious "the market won't support it"). Are we not thinking about big ideas and shipping them about in books? Are the only people who need to read Plato our neocon overlords? Why don't we need books like these?
* * * * *
Another thing you notice at J. Vrin, as well as elsewhere in Paris: how monotone the books are. It's not quite a color-coordinated bookstore but it's close: just about every spine is white, a smaller number being yellow, a smattering of other colors. If you pull a book out, the cover designs are mostly in a classic French style: lots of space, Didot type, some discreet flourishes. These two are typical: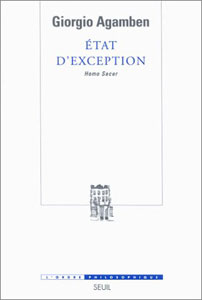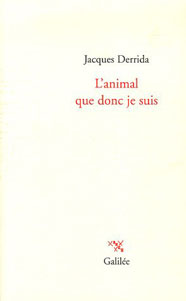 I'm not tremendously interested in French book style of itself, though: I'm more interested in what this minimalist tendency reveals about American book design and the ideas behind it. A trio of comparisons: the French on the left of each pair, the American on the right:
The American covers seem more designed – not necessarily better designed, that goes both ways – but they clearly exist as marketing. The French book covers aren't advertising in the same way that the American book covers are. The implication here seems to be that French books are for reading, rather than for looking at. Nobody's going to pick up one of those because of the way the cover looks. It's presumed that the reader is already interested in the content of the book; what's on the cover won't change that interest. There's a lot more variety in the American books: I might be persuaded to pick up the Deleuze book on Proust (where the quotation above came from) because it looks nice, or dissuaded from picking up the Amélie Nothomb book because it looks so horrible & the title was mangled into something out of Crate & Barrel.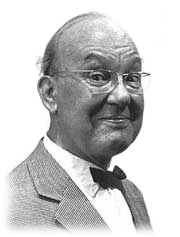 There's an essay by Jan Tschichold, the doyen of modern book design, advising the reader that the jacket of a hardcover book should be taken off and thrown away as soon as you get the book home. This seems heretical to a book collector (or designer), but I think his point ultimately makes sense: books shouldn't exist as art objects, they exist to be read. Design should focus attention on, not deflect attention from, the ideas in the book. American book design has drifted away from that precept. (Tschichold, were he still alive, might argue that it's failed entirely: that essay appears in a book titled The Form of the Book: Essays on the Morality of Good Design which has hardened into an art object: get a used copy for $102.50.)
Probably I didn't need to go to France to figure this out: scrutinizing the Spanish and Bangla bookshops and bookcarts in my neighborhood reveals book covers that are closer to French than American design.
* * * * *
Back to advertising: in the windows of wine bars, one sees volumes of Deleuze and Julia Kristeva, not exactly what we usually construe as light café reading. These books are cultural signifiers: presumably the right sort of passersby see them and understand that the winebar is the right sort of place for people like them. Could you do this in the U.S.? You could; by putting Stanley Cavell and Peter Singer in the window, I suspect that you'd attract a lot of confusion and maybe, if you were lucky, some shabby grad students. In Paris: pretty people. (Are they actually interested in Kristeva and Deleuze, or are they just interested in the wine? Again: no idea.)
It's worth pointing out that Paris didn't seem technologically reactionary to me: books haven't succeeded at the expense of newer media. Paris is full of wireless, for example, and URLs are splattered all over advertisements. If anything, books seem to have succeeded with new media: a casual flip through the enormous number of channels on my friend's television yielded a couple of book review programs. Again: books are part of the cultural discourse there in a way that isn't the case here.
* * * * *
I haven't mentioned snobbery yet, though that's obviously an essential part of this discourse. No one imagines that the majority of the French care that much about Derrida, and it's clear the French have their own problems which don't need my interpretations. And more importantly: it would be foolish to jump to the conclusion that America is anti-literary. I'm reminded of the bit in Proust's Time Regained where the Baron de Charlus, equally drawn to both sides in WWI, declares himself pro-German because he's surrounded by people parroting pro-French platitudes and he can't stand them. I won't deny that there's a little bit of Charlus in my stance. But I do think that the lens of snobbery can be a useful way to scrutinize how cultural capital works, and this analysis can be broadened to look at the sort of big-picture questions we're interested in at the Institute. Nor am I the only one who's noticed this: a better analysis than my own can be found in Pascale Casanova's The World Republic of Letters (depicted above in both French and American editions), a book from a few years ago:
. . . New York and London cannot be said to have replaced Paris in the structure of literary power: one can only note that, as a result of the generalization of the Anglo-American model and the growing influence of financial considerations, these two capitals tend to acquire more and more power in the literary world. But one must not oversimplify the situation by applying a political analysis that opposes Paris to New York and London, or France to the United States."
(p. 168.) Casanova's book is a nice (and readable) study of how literature functions globally as cultural capital; this review by William Deresiewicz in The Nation is a serviceable introduction. It's a useful text for thinking about how big ideas have historically been "legitimated" (her term) and disseminated. Along the way, she can't help but make a strong case for Paris being the historic arbiter of much of the world's taste: Joyce, Faulkner, Borges, Wiesel (a list which could be extended at length) all first came to global prominence through French interest.
Another reminder that things are different in different countries: earlier this week, Pedro Meyer, the Mexican photographer who runs ZoneZero had a long lunch with the Institute, where he reiterated that the way books function in the U.S. is not necessarily the way they function in Latin America, where books are much scarcer and bookshops generally nonexistent. Meyer's concerns echo those of Nigerian writer Chinua Achebe who blisters at American critics arguing that African novels are universal, only with different names:
"Does it ever occur to these [academics] to try out their game of changing names of characters and places in an American novel, say, a Philip Roth or an Updike, and slotting in African names just to see how it works? But of course it would not occur to them. It would never occur to them to doubt the universality of their own literature. In the nature of things the work of a Western writer is automatically informed by universality. It is only others who must strain to achieve it . . . I should like to see the word 'universal' banned altogether from discussions of African literature until such time as people cease to use it as a synonym for the narrow, self-serving parochialism of Europe, until their horizon extends to include all the world."
(p. 156 in Casanova.) Culture cuts both ways. It's important to remember that the ways books (and, by extension, their electronic analogues) function in American society isn't the only way they can or should function. We tend to fall into the assumption that there is no alternative to the way we live. This is myopia, a myopia we need to continually recognize.
Posted by dan visel at 04:52 PM | Comments (11)
tags: Publishing, Broadcast, and the Press , achebe , america , book , casanova , culture , deleuze , design , design_curmudgeonry , generalization , legitimation , nothomb , paris , tschichold , universals , usa

I came across an an interesting overview piece on the future of the book in Global Politician, an online magazine that largely focuses on reporting underreported global issue stories. The author of the piece, economist and political consultant Sam Vaknin, covers much of the terrain we usually cover here at the Institute, but he also make an interesting point about how the online book-swapping collective Bookcrossing has been turning paper books into "networked books" over the past four years. Vaknin writes:
Members of the BookCrossing.com community register their books in a central database, obtain a BCID (BookCrossing ID Number) and then give the book to someone, or simply leave it lying around to be found. The volume's successive owners provide BookCrossing with their coordinates. This innocuous model subverts the legal concept of ownership and transforms the book from a passive, inert object into a catalyst of human interactions. In other words, it returns the book to its origins: a dialog-provoking time capsule.
I appreciate the fact that Vaknin draws attention to the ways in which books can be conceptually transformed by ventures such as BookCrossing even while they remain physically unchanged. Currently, there are only about half a million BookCrossing members, making the phenemenon somewhat less popular than podcasting, but given that most BookCrossing members are serious readers — and highly international — the movement is still noteworthy.
Posted by lisa lynch at 12:39 PM | Comments (4)
tags: Bookcrossing , book , books , networked
This past week at if:book we've been thinking a lot about the relationship between this weblog and the work we do. We decided that while if:book has done a fine job reflecting and provoking the conversations we have at the Institute, we wanted to make sure that it also seems as coherent to our readers as it does to us. With that in mind, we've decided to begin posting a weekly roundup of our blog posts, in which we synthesize (as much a possible) what we've been thinking and talking about from Monday to Friday.
So here goes. This week we spent a lot of time reflecting on simulation and virtuality. In part, this reflection grew out of our collective reading of a Tom Zengotita's book Mediated, which discusses (among other things) the link between alienation from the "real" through digital mediation and increased solipsism. Bob seemed especially interested in the dialectic relationship between, on one hand, the opportunity for access afforded by ever-more sophisticated form of simulation, and, on the other, the sense that something must be lost when as the encounter with the "real" recedes entirely.
This, in turn, led to further conversation about what we might think of as the "loss of the real" in the transition from books on paper to books on a computer screen. On one hand, there seems to be a tremendous amount of anxiety that Google Book Search might somehow make actual books irrelevant and thus destroy reading and writing practices linked to the bound book. On the other hand, one could take the position of Cory Doctorow that books as objects are overrated, and challenge the idea that a book needs to be digitally embodied to be "real."
As the debate over Google Book Search continually reminds us, one of the most challenging things in sifting through discussions of emerging media forms is learning to tell the difference between nostalgia and useful critical insight. Often the two are hopelessly intertwined; in this week's debates about Wikipedia, for example, discussion of how to make the open-source encyclopedia more useful was often tempered by the suggestion that encyclopedias of the past were always be superior to Wikipedia, an assertion easily challenged by a quick browse through some old encyclopedias.
Finally, I want to mention that we finally got around to setting up a del.icio.us account. There will be a formal link on the blog up soon, but you can take a look now. It will expand quickly.
Posted by lisa lynch at 12:54 PM | Comments (0)
tags: Roundup , book , google , search , simulation , wikipedia
An article by Ann Blair in a recent issue of Critical Inquiry (vol 31 no 1) discusses the changing conceptions of the function of note-taking from about the sixth century to the present, and ends with a speculation on the way that textual searches (such as Google Book Search) might change practices of note-taking in the twenty-first century. Blair argues that "one of the most significant shifts in the history of note taking" occured in the beginning of the twentieth century, when the use of notes as memorization aids gave way to the use of notes as a aid to replace the memorization of too-abundant information. With the advent of the net, she notes:
Today we delegate to sources that we consider authoritative the extraction of information on all but a few carefully specialized areas in which we cultivate direct experience and original research. New technologies increasingly enable us to delegate more tasks of remembering to the computer, in that shifting division of labor between human and thing. We have thus mechanized many research tasks. It is possible that further changes would affect even the existence of note taking. At a theoretical extreme, for example, if every text one wanted were constantly available for searching anew, perhaps the note itself, the selection made for later reuse, might play a less prominent role.
The result of this externalization, Blair notes, is that we come to think of long-term memory as something that is stored elsewhere, in "media outside the mind." At the same time, she writes, "notes must be rememorated or absorbed in the short-term memory at least enough to be intelligently integrated into an argument; judgment can only be applied to experiences that are present to the mind."
Blair's article doesn't say that this bifurcation between short-term and long-term memory is a problem: she simply observes it as a phenomenon. But there's a resonance between Blair's article and Naomi Baron's recent Los Angeles Times piece on Google Book Search: both point to the fact that what we commonly have defined as scholarly reflection has increasingly become more and more a process of database management. Baron seems to see reflection and database management as being in tension, though I'm not completely convinced by her argument. Blair, less apocalyptic than Baron, nonetheless gives me something to ponder. What happens to us if (or when) all of our efforts to make the contents of our extrasomatic memory "present to our mind" happen without the mediation of notes? Blair's piece focuses on the epistemology rather than the phenomenology of note taking — still, she leads me to wonder what happens if the mediating function of the note is lost, when the triangular relation between book, scholar and note becomes a relation between database and user.
Posted by lisa lynch at 03:19 PM | Comments (1)
tags: Libraries, Search and the Web , book , google , internet , note_taking , search
I found this Hartford Courant article on slashdot.
Martin Benjamin heads up an eleven year old project to create an online Swahili dictionary called the Kamusi Project. Despite 80 million speakers, the current Swahili dictionary is over 30 years old. Setting this project apart from other online dictionaries, these entries are created by, not only academics, but also by volunteers ranging from former Peace Corp workers to African linguistic hobbyists. The site also includes a discussion board for the community of users and developers.
It is also important to mention that, like wikipedia, donations and volunteers support this collaborative project. Unlike wikipedia, it does not have the broad audience and publicity that wikipedia enjoys, which makes funding a continual issue.
Posted by ray cha at 12:53 PM | Comments (0)
tags: Swahili , book , collaborative , dictionary , networked , volunteer , wikipedia
Discussions about the future of newspapers often allude to a moment in the Steven Spielberg film "Minority Report," set in the year 2054, in which a commuter on the train is reading something that looks like a paper copy of USA Today, but which seems to be automatically updating and rearranging its contents like a web page. This is a comforting vision for the newspaper business: reassigning the un-bottled genie of the internet to the familiar commodity of the broadsheet. But as with most science fiction, the fallacy lies in the projection of our contemporary selves into an imagined future, when in fact people and the way they read may have very much changed by the year 2054.
Being a newspaper is no fun these days. The demand for news is undiminished, but online readers (most of us now) feel entitled to a free supply. Print circulation numbers continue to plummet, while the cost of newsprint steadily rises -- it hovers right now at about $625 per metric ton (according to The Washington Post, a national U.S. paper can go through around 200,000 tons in a year).
Staffs are being cut, hiring freezes put into effect. Some newspapers (The Guardian in Britain and soon the Wall Street Journal) are changing the look and reducing the size of their print product to lure readers and cut costs. But given the rather grim forecast, some papers are beginning to ponder how other technologies might help them survive.
Last week, David Carr wrote in the Times about "an ipod for text" as a possible savior -- a popular, portable device that would reinforce the idea of the newspaper as something you have in your hand, that you take with you, thereby rationalizing a new kind of subscription delivery. This weekend, the Washington Post hinted at what that device might actually be: a flexible, paper-like screen using "e-ink" technology.
An e-ink display is essentially a laminated sheet containing a thin layer of fluid sandwiched between positive and negative electrodes. Tiny capsules of black and white pigment float in between and arrange themselves into images and text through variance in the charge (the black are negatively charged and the white positively charged). Since the display is not light-based (like the electronic screens we use today), it has an appearance closer to paper. It can be read in bright sunlight, and requires virtually no power to maintain an image.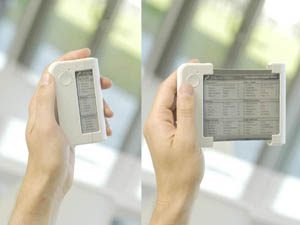 Frank Ahrens, who wrote the Post piece, held a public online chat with Russ Wilcox, the chief exec of E Ink Corp. Wilcox predicts that large e-ink screens will be available within a year or two, opening the door for newspapers to develop an electronic product that combines web and broadsheet. Even offering the screens to subscribers for free, he calculates, would be more cost-efficient than the current paper delivery system.
A number of major newspaper conglomerates -- including The Hearst Corporation, Gannett Co. (publisher of USA Today), TOPPAN Printing Company of Japan, and France's Vivendi Universal Publishing -- are interested enough in the potential of e-ink that they have become investors.
But maybe it won't be the storied old broadsheet that people crave. A little over a month ago at a trade show in Berlin, Philips Polymer Vision presented a prototype of its new "Readius" -- a device about the size of a mobile phone with a roll-out e-ink screen. This, too, could be available soon. Like it or not, it might make more sense to watch what's developing with cell phones to get a hint of the future.
But even if electronic paper catches on -- and it seems likely that it, or something similar, will -- I wouldn't count on it to solve the problems of the print news industry. It's often tempting to think of new technologies that fundamentally change the way we operate as simply a matter of pouring old wine into new bottles. But electronic paper will be a technology for delivering the web, or even internet television -- not individual newspapers. So then how do we preserve (or transfer) all that is good about print media, about institutions like the Times and the Post, assuming that their prospects continue to worsen? The answer to that, at least for now, is written in invisible ink.
Posted by ben vershbow at 08:47 AM | Comments (2)
tags: Online , Publishing, Broadcast, and the Press , The Ideal Device? , book , books , computer , e-ink , ebook , eink , gadget , gadgets , interactive , internet , ipod , journalism , media , media_consumption , newspaper , paper , print , publishing , reading , readius , spielberg , technology , web
Nicholas Carr, who writes about business and technology and formerly was an editor of the Harvard Business Review, has published an interesting though problematic piece on "the amorality of web 2.0". I was drawn to the piece because it seemed to be questioning the giddy optimism surrounding "web 2.0", specifically Kevin Kelly's rapturous late-summer retrospective on ten years of the world wide web, from Netscape IPO to now. While he does poke some much-needed holes in the carnival floats, Carr fails to adequately address the new media practices on their own terms and ends up bashing Wikipedia with some highly selective quotes.
Carr is skeptical that the collectivist paradigms of the web can lead to the creation of high-quality, authoritative work (encyclopedias, journalism etc.). Forced to choose, he'd take the professionals over the amateurs. But put this way it's a Hobson's choice. Flawed as it is, Wikipedia is in its infancy and is probably not going away. Whereas the future of Britannica is less sure. And it's not just amateurs that are participating in new forms of discourse (take as an example the new law faculty blog at U. Chicago). Anyway, here's Carr:
The Internet is changing the economics of creative work - or, to put it more broadly, the economics of culture - and it's doing it in a way that may well restrict rather than expand our choices. Wikipedia might be a pale shadow of the Britannica, but because it's created by amateurs rather than professionals, it's free. And free trumps quality all the time. So what happens to those poor saps who write encyclopedias for a living? They wither and die. The same thing happens when blogs and other free on-line content go up against old-fashioned newspapers and magazines. Of course the mainstream media sees the blogosphere as a competitor. It is a competitor. And, given the economics of the competition, it may well turn out to be a superior competitor. The layoffs we've recently seen at major newspapers may just be the beginning, and those layoffs should be cause not for self-satisfied snickering but for despair. Implicit in the ecstatic visions of Web 2.0 is the hegemony of the amateur. I for one can't imagine anything more frightening.
He then has a nice follow-up in which he republishes a letter from an administrator at Wikipedia, which responds to the above.
Encyclopedia Britannica is an amazing work. It's of consistent high quality, it's one of the great books in the English language and it's doomed. Brilliant but pricey has difficulty competing economically with free and apparently adequate....

...So if we want a good encyclopedia in ten years, it's going to have to be a good Wikipedia. So those who care about getting a good encyclopedia are going to have to work out how to make Wikipedia better, or there won't be anything.
Let's discuss.
Posted by ben vershbow at 09:00 AM | Comments (5)
tags: Libraries, Search and the Web , OS , Online , Publishing, Broadcast, and the Press , Social Software , Web2.0 , amateur , blog , blogging , blogs , book , books , britannica , collective , encyclopedia , encyclopedia_britannica , internet , journalism , mainstream_media , media , msm , open_content , open_source , publishing , web , web_2.0 , wiki , wikipedia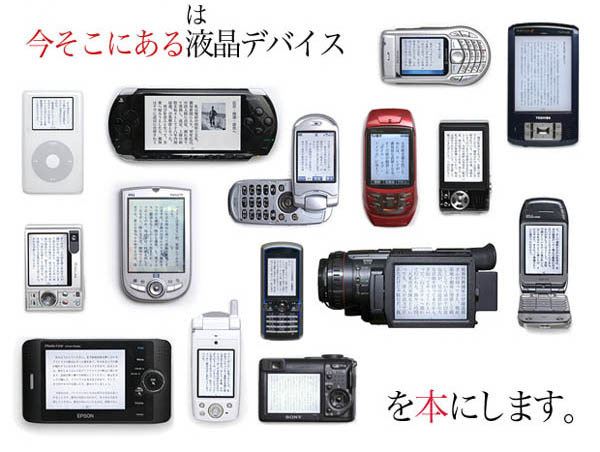 When I ride the subway, I see a mix of paper and plastic. Invariably several passengers are lost in their ipods (there must be a higher ipod-per-square-meter concentration in New York than anywhere else). One or two are playing a video game of some kind. Many just sit quietly with their thoughts. A few are conversing. More than a few are reading. The subway is enormously literate. A book, a magazine, The Times, The Post, The Daily News, AM New York, Metro, or just the ads that blanket the car interior. I may spend a lot of time online at home or at work, but on the subway, out in the city, paper is going strong.
Before long, they'll be watching television on the subway too, seeing as the latest ipod now plays video. But rewind to Monday, when David Carr wrote in the NY Times about another kind of ipod -- one that would totally change the way people read newspapers. He suggests that to bounce back from these troubled times (sagging print circulation, no reliable business model for their websites), newspapers need a new gadget to appear on the market: a light-weight, highly portable device, easy on the eyes, easy on the batteries, that uploads articles from the web so you can read them anywhere. An ipod for text.
This raises an important question: is it all just a matter of the reading device? Once there are sufficient advances in display technology, and a hot new gadget to incorporate them, will we see a rapid, decisive shift away from paper toward portable electronic text, just as we have witnessed a widespread migration to digital music and digital photography? Carr points to a recent study that found that in every age bracket below 65, a majority of reading is already now done online. This is mostly desktop reading, stationary reading. But if the greater part of the population is already sold on web-based reading, perhaps it's not too techno-deterministic to suppose that an ipod-like device would in fact bring sweeping change for portable reading, at least periodicals.
But the thing is, online reading is quite different from print reading. There's a lot of hopping around, a lot of digression. Any new hardware that would seek to tempt people to convert from paper would have to be able to surf the web. With mobile web, and wireless networks spreading, people would expect nothing less (even the new Sony PSP portable gaming device has a web browser). But is there a good way to read online text when you're offline? Should we be concerned with this? Until wi-fi is ubiquitous and we're online all the time (a frightening thought), the answer is yes.
We're talking about a device that you plug into your computer that automatically pulls articles from pre-selected sources, presumably via RSS feeds. This is more or less how podcasting works. But for this to have an appeal with text, it will have to go further. What if in addition to uploading new articles in your feed list, it also pulled every document that those articles linked to, so you could click through to referenced sites just as you would if you were online?
It would be a bounded hypertext system. You could do all the hopping around you like within the cosmos of that day's feeds, and not beyond -- you would have the feeling of the network without actually being hooked in. Text does not take up a lot of hard drive space, and with the way flash memory is advancing, building a device with this capacity would not be hard to achieve. Of course, uploading link upon link could lead down an infinite paper trail. So a limit could be imposed, say, a 15-step cap -- a limit that few are likely to brush up against.
So where does the money come in? If you want an ipod for text, you're going to need an itunes for text. The "portable, bounded hypertext RSS reader" (they'd have to come up with a catchier name --the tpod, or some such techno-cuteness) would be keyed in to a subscription service. It would not be publication-specific, because then you'd have to tediously sign up with dozens of sites, and no reasonable person would do this.
So newspapers, magazines, blogs, whoever, will sign licensing agreements with the tpod folks and get their corresponding slice of the profits based on the success of their feeds. There's a site called KeepMedia that is experimenting with such a model on the web, though not with any specific device in mind (and it only includes mainstream media, no blogs). That would be the next step. Premium papers like the Times or The Washington Post might become the HBOs and Showtimes of this text-ripping scheme -- pay a little extra and you get the entire electronic edition uploaded daily to your tpod.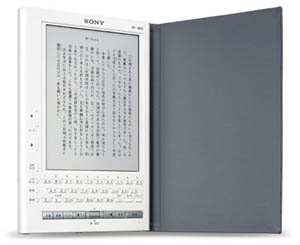 As for the device, well, the Sony Librie has had reasonable success in Japan and will soon be released in the States. The Librie is incredibly light and uses an "e-ink" display that is reflective like paper (i.e. it can be read in bright sunlight), and can run through 10,000 page views on four triple-A batteries.
The disadvantages: it's only black-and-white and has no internet connectivity. It also doesn't seem to be geared for pulling syndicated text. Bob brought one back from Japan. It's nice and light, and the e-ink screen is surprisingly sharp. But all in all, it's not quite there yet.
There's always the do-it-yourself approach. The Voyager Company in Japan has developed a program called T-Time (the image at the top is from their site) that helps you drag and drop text from the web into an elegant ebook format configureable for a wide range of mobile devices: phones, PDAs, ipods, handheld video games, camcorders, you name it. This demo (in Japanese, but you'll get the idea) demonstrates how it works.
Presumably, you would also read novels on your text pod. I personally would be loathe to give up paper here, unless it was a novel that had to be read electronically because it was multimedia, or networked, or something like that. But for syndicated text -- periodicals, serials, essays -- I can definitely see the appeal of this theoretical device. I think it's something people would use.
Posted by ben vershbow at 09:26 AM | Comments (2)
tags: Online , Publishing, Broadcast, and the Press , RSS , The Ideal Device? , apple , book , books , e-ink , e_ink , ebook , ebooks , gadget , internet , ipod , japan , journalism , librie , media , news , newspaper , paper , paperless , podcast , podcasting , print , publishing , reader , reading , sony , syndication , technology , web
just finished the second book discussion at the institute. first was neil postman's building a bridge to the eighteenth century. second was steve johnson's everything bad is good for you in which johnson presents a contemporary refutation of postman.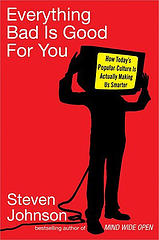 johnson's basic premise seems harmless enough. games and tv drama are getting more layered, more complex. the mental exercise is likely making our brains more nimble, might even be improving our problem-solving skills. OK...
but how can you define good and bad simply in terms of whether one's brain is better at multi-tasking and problem-solving. i'll grant that this shift in raw brain power might make us more effective worker bees for our techno-capitalist society, but it doesn't mean that the substance of our lives or the social fabric is improved.
we don't need cheerleaders telling us everything is fine — especially when in our gut we're pretty sure it isn't. we need to look long and hard at the kind of world we are building with all this technology.
johnson's book has been widely praised, making it all the more important to hold it up to careful scrutiny. over the next several days we're going to launch a serious critique of "everything bad is good for you." please feel encouraged to join in.
Posted by bob stein at 10:31 AM | Comments (4)
tags: Games , TV , book , books , culture , everything_bad_is_good_for_you? , film , future , gaming , iq , media , reading , steven_johnson , stevenjohnson , technology , television , video_games
The following was posted by Gary Frost as a comment to our post on Neil Postman's "Building a Bridge to the 18th Century." Gary recently returned from the Mississippi coast where he was part of a team helping to assess library and museum damage after Katrina.
The mystic advise that we walk into the darkness. Postman's only qualification is that we do futurism with the right gear. But we cannot wander off into the future with enough AA batteries. An archeologist at the storm damaged Jefferson Davis presidential library greeted me saying; "Welcome to the19th century." He was not kidding. No water, no electricity, no gas, no groceries. He was digging up the same artifacts for the second time in the immense debris fields left by Katrina.
We were driven to a manuscript era and we were invigorated to do our best. Strangely the cell phones worked and we talked to Washington from the 19th century. We asked if the Nation was still interested in the culture of the deep south. Not really, Transformers were at work and in our mobile society the evacuees had left for good. The army trucks were building new roads over the unmarked gravesites of 3000 Confederate veterans, who in their old age, came to Jeff Davis' home to die.
We were left hanging about the future and technologies were a sidebar. It wasn't really important that the 19th century had invented instantaneous communication, digital encoding or photographic representation or that the 21st century was taking the credit for its exploitation of these accomplishments. The gist was that the future deserved to be informed and not deluded. The gist was that the future would be fulfilled as a measure of its use of the accomplishments of a much longer past.
Posted by ben vershbow at 12:30 AM | Comments (1)
tags: Libraries, Search and the Web , archive , book , books , confederacy , confederate , digital , gulf , gulf_coast , history , hurricane , hurricane_katrina , jefferson_davis , katrina , library , literature , mississippi , paper , preservation , progress , reading , rescue , south , technology
While browsing bookstores in london yesterday — still one of my most favorite pastimes — i came across a beautiful box of 70 thin-spined pocketbooks, the colors of the spine intentionally creating a stunning run of the spectrum from blue to orange. turns out it is a series of 70 essays and short fiction celebrating Penguin's 70th anniversary and its claim to have initiated the 'paperback revolution.' [note: legendary editor jason epstein claims to have done this for Doubleday. does anyone have any insight into whether either claimant really has bragging rights?].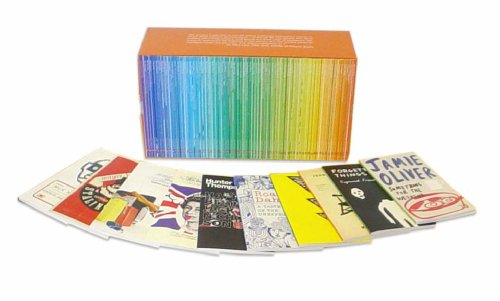 Although i wanted to spring for the whole box, the $125 price tag was too daunting so i bought 3 of the slim volumes — "The Desert and the Dancing Girls,", a travelogue by Gustave Flaubert describing his journey to Egypt; On Seeing and Noticing," a collection of philosopher Alain de Botton's short essays, and "The Mirror of Ink," seven of Jorge Luis Borge's wonderful short stories. the cover of each volume is exquisitely and thoughtfully designed, each by a different artist.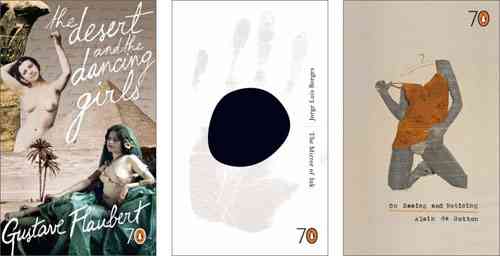 Each title is so beautiful in its own right, Penguin has succeeded in putting together a series which underlines the appeal of books as objects. the success of the series stems less from the elegance of the graphic design than from the decision to "go small." none of the books in the series exceeds 60 pages; given the size of the page and the font, they are probably equivalent to a long piece in the New Yorker or the chapter of a book. had Penguin decided to celebrate their birthday with 70 beautifully designed books i would have wanted to own the objects but wouldn't necessarily expect to read any of them. however, the curatorial intelligence behind this series seems to have come up with a concept which is "just right." there is something about the discrete boundaries of these short volumes which makes me think i could read them and that i want to read them, not just own them. the closest analogy is to a box of incomparably appetizing chocolates where i browse the contents over and over, making decsions of which to eat first and which to save for later. somehow the packaging has assured me this is a prospect worth attending to.
Sad to say i can't even imagine writing the above to describe offerings in the digital domain. we may get there, but the terms will be different.
Posted by bob stein at 06:18 AM | Comments (7)
tags: book , books , graphic_design , media_consumption , packaging , penguin , reading
Yahoo, in collaboration with The Internet Archive, Adobe, O'Reilly Media, Hewlett Packard Labs, the University of California, the University of Toronto, The National Archives of England, and others, will be participating in The Open Content Alliance, a book and media archiving project that will greatly enlarge the body of knowledge available online. At first glance, it appears the program will focus primarily on public domain works, and in the case of copyrighted books, will seek to leverage the Creative Commons.
Google Print, on the other hand, is more self-consciously a marketing program for publishers and authors (although large portions of the public domain will be represented as well). Google aims to make money off its indexing of books through keyword advertising and click-throughs to book vendors. Yahoo throwing its weight behind the "open content" movement seems on the surface to be more of a philanthropic move, but clearly expresses a concern over being outmaneuvered in the search wars. But having this stuff available online is clearly a win for the world at large.
The Alliance was conceived in large part by Brewster Kahle of the Internet Archive. He announced the project on Yahoo's blog:
To kick this off, Internet Archive will host the material and sometimes helps with digitization, Yahoo will index the content and is also funding the digitization of an initial corpus of American literature collection that the University of California system is selecting, Adobe and HP are helping with the processing software, University of Toronto and O'Reilly are adding books, Prelinger Archives and the National Archives of the UK are adding movies, etc. We hope to add more institutions and fine tune the principles of working together.

Initial digitized material will be available by the end of the year.
More in:
NY Times
Chronicle of Higher Ed.
Posted by ben vershbow at 02:00 PM | Comments (0)
tags: Libraries, Search and the Web , archive , book , books , brewster_kahle , digital , digitize , ebook , google , google_print , googleprint , internet_archive , kahle , library , literature , reading , scanning , yahoo , yahoo!
"I don't have a single early draft of any novel or story. I just 'saved' over the originals until I reached the final version. All there is is the books themselves." - Zadie Smith
This is a call (re-published from the Electronic Literature Organization) for writers to participate in a creative versioning project, hopefully to begin this winter:
Matthew Kirschenbaum is looking for poets and fiction writers willing to participate in a project to archive versions of texts in progress. An electronic document repository (known as a Concurrent Versions System, or CVS) will be used to track revisions and changes to original fiction and poetry contributed by participating writers who will work by checking their drafts in and out of the repository system. The goal is to provide access to a work at each and every state of its composition and conceptual evolution ­- thereby capturing the text as a living, dynamic object-in-the-making rather than a finished end-product. A reader will be able to watch the composition process unfold as though s/he were looking over the writer's shoulder.
For guidelines and contact info, visit ELO.
Posted by ben vershbow at 11:59 AM | Comments (2)
tags: CVS , ELO , book , books , concurrent_versioning_system , digital , digital_literature , ebook , editing , eliterature , lit , literature , novel , project , revision , revision_history , story , versioning , writing
Ray Kurzweil looks into the future and sees the singularity gazing back full of love. It whispers. It seduces. "Ray, take care. Preserve yourself. It will be another 50 years yet. Go. Preserve yourself with vitamins, fruits, infusions. Keep your body tender and vital, and soon enough you will be subsumed, you will transcend. The singularity is near!"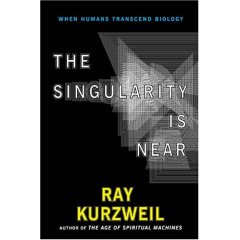 Kurzweil's book is out and it's as big as a dictionary. A good friend of mine was given it as a gift a couple of nights ago for his birthday. After dinner, as we rode the crosstown bus toward a game of cards, I read the first few pages. Try holding this goliath in one hand! The bus was crowded and we were standing in the aisle, gripping the handles on the top rail. The bus lurched, and I cursed my physiognomy. If only I could download the damn thing into my brain! If only the singularity were here now!
Kurzweil's theory, or rather, his unshakeable conviction, his messianic belief, is that we, the human species, are nearing the point (he predicts around 2045) when our tools will become more intelligent than us and we will merge - mentally, biologically, spiritually - with them. Computer processing, artificial intelligence, biotechnology are all developing at an exponential rate (the law of accelerating returns), and are approaching a point of singularity, an all-encompassing transformative power, that will enable us to eliminate poverty, eradicate hunger, and "transcend biology."
The reason Kurzweil is preserving his body - "reprogramming his biochemistry," as he puts it - is because he is convinced that in about a generation's time we will be able to ingest millions of microscopic nanobots into our neural pathways that will turn our brains into supercomputers, and engineer ourselves to live as long as we please. We will become, to borrow a conceit from an earlier book of Kurzweil's, "spiritual machines."
I would like to say that I will take the time to read his book and engage with it in more than a passing (and admittedly reactionary) way. Perhaps we'll make a project of reading Kurzweil here at the institute as a counterpoint to Neil Postman (see recent discussion). But I'm not sure how much of his flaming narcissism I can take. Kurzweil's ideas of "transhumanism" are so divorced from any social context, so devoid of any acknowledgment of the destructive or enslaving capacities of technology, and above all, so self-involved (the fruit and vitamin regimen is no joke - and there is probably a black monolith at the foot of his bed), that I'm not quite sure how to have a useful discussion about them.
As an inventor, Kurzweil has made many valuable contributions to society, including text-to-speech synthesis and speech recognition technology that has greatly aided the blind. It is understandable that his success in these endeavors has instilled a certain faith in technology's capacity to do good. But his ecstatic, almost sexual, enthusiasm for human-machine integration is more than a little grotesque. Kurzweil's website and book jacket are splashed with approving quotes from big name technologists. But I don't find it particularly reassuring, or convincing, to know that Bill Gates thinks
Ray Kurzweil is the best person I know at predicting the future of artificial intelligence.
For a more reasoned, economic analysis of the possible outcomes of accelerating returns, read John Quiggins' "The singularity and the knife-edge" on Crooked Timber. Another law - or if not a law, then at least a common sense suspicion - is that if the engine keeps accelerating and heating it up, it will eventually fall apart.
Posted by ben vershbow at 11:20 AM | Comments (2)
tags: AI , Microsoft , artificial_intelligence , billgates , biotech , book , books , computer , digital , kurzweil , minsky , mooreslaw , nano , nanotechnology , processor , reading , singularity , society , technology , transhuman , transhumanism
lately i've been thinking about how the institute for the future of the book should be experimental in form as well as content - an organization whose work, when appropriate, is carried out in real time in a relatively public forum. one of the key themes of our first year has been the way a network adds value to an enterprise, whether that be a thought experiment, an attempt to create a collective memory, a curated archive of best practices, or a blog that gathers and processes the world around it. i sense we are feeling our way to new methods of organizing work and distributing the results, and i want to figure out ways to make that aspect of our effort more transparent, more available to the world. this probably calls for a reevaluation of (or a re-acquaintance with) our idea of what an institute actually is, or should be.
the university-based institute arose in the age of print. scholars gathering together to make headway in a particular area of inquiry wrote papers, edited journals, held symposia and printed books of the proceedings. if books are what humans have used to move big ideas around, institutes arose to focus attention on particular big ideas and to distribute the result of that attention, mostly via print. now, as the medium shifts from printed page to networked screen, the organization and methods of "institutes" will change as well.
how they will change is what we hope to find out, and in some small way, influence. so over the next year or so we'll be trying out a variety of different approaches to presenting our work, and new ways of facilitating debate and discussion. hopefully, we'll draw some of you in along the way.
here's a first try. we've decided (see thinking out loud) to initiate a weekly discussion at the institute where we read a book (or article or....) and then have a no-holds discussion about it -- hoping to at least begin to understand some of the first order questions about what we are doing and how it fits into our perspectives on society. mostly we're hoping to get to a place where we are regularly asking these questions in our work (whether designing software, studying the web, holding a symposium, or encouraging new publishing projects), measuring technological developments against a sense of what kind of society we'd like to live in and how a particular technology might help or hinder our getting there.
the first discussion is focused on neil postman's "Building a Bridge to the 18th Century." following is the audio we recorded broken into annotated chapters. we would be interested in getting people's feedback on both form and content. (jump to the discussion)
Posted by bob stein at 05:36 PM | Comments (1)
tags: Online , Thought Experiments , book , books , culture , digital , ebook , future , ideas , institute , literature , politics , publishing , reading , society , technology , web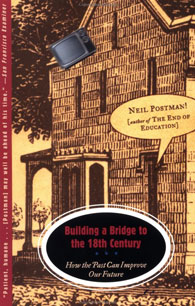 (Annotated audio recordings of this discussion appear further down.)
On the dedication page of "Building a Bridge to the 18th Century," Neil Postman quotes the poet Randall Jarrell:
Soon we shall know everything the 18th century didn't know, and nothing it did, and it will be hard to live with us.
Though often failing to provide satisfying answers, Postman asks the kind of first-order questions one hears all too infrequently at a time when technology's impact on our social, political and intellectual lives grows ever more profound. Postman has been accused of deep reactionism toward technology, and indeed, his hostility toward computers and telecommunications betrays an elitism that discredits some of his larger, and quite compelling observations.
In spite of this, Postman's diagnosis is persuasive: that the idea of technological progress bequeathed by the Enlightenment has detached from reason and become a runaway train, that we are unquestioningly embracing new technologies that unleash massive change on our family and communal life, our democracy, and our capacity to think critically. We have stopped asking the single most important question that should be applied to all new technological innovations: does this technology solve a problem? If so, then at what cost? To whose benefit? And at whose expense?
Postman portrays the contemporary West as a culture without a narrative, littered with the shards of broken ideologies - depressed, unmotivated, and therefore uncritical of the new technologies that are foisted upon it by a rapacious capitalist system. The culprit, as he sees it, is postmodernism, which he lambasts (rather simplistically) as a corrosive intellectual trend, picking at the corpse of the Enlightenment, and instilling torpor and malaise at all levels of culture through its distrust of language and dogged refusal to accept one truth over another. This kind of thinking, Postman argues, is seductive, but it starves humans of their inspiration and sense of purpose.
To be saved, he goes on, and to build a better future, we would do well to look back to the philosophes of 18th century Europe, who, in the face of surging industrialization, defined a new idea of universal rational humanism - one that allowed for various interpretations within its fold, was rigorously suspicious of religious or any other kind of dogma, and yet gave the world a sense of moral uplift and progress. Postman does not suggest that we copy the 18th century, but rather give it careful study in order to draw inspiration for a new positive narrative, and for a reinvigoration of our critical outlook. This, Postman insists, offers us the best chance of surviving our future.
Postman's note of alarm, if at times shrill, is nonetheless a refreshing antidote to the techno-optimism that pervades contemporary culture. And his recognition of our "crisis in narrative" - a formulation borrowed from Vaclav Havel - is dead on.
September 19: Bob, Dan, Kim, and Ben discuss Postman's book at our new Brooklyn office (special prize if you pick out the sound of the ice cream truck passing by).
1. Bob's preface - thoughts about how we do business at the institute (1:56) (download)
2. Ben's first impressions - childhood under threat... Dan's first impressions into discussion - a Clinton-era book, sets up a rather straw man caricature with the postmodernists, but society's need for a narrative is compelling - why the Christian right has done so well... Postman seems to be assuming that progress is a law, that there is a directed narrative to history - problems with how he treats evolution. (6:43) (download)
3. Bob: Postman is much better at identifying problems than at coming up with solutions. Which is what makes him compelling. His stance is courageous. People assume with technology that just because something can be done it should be done. This is a tremendous problem - an affliction. If you could go back in time and be the inventor of the automobile, would you do it? People get angry at the responsibility this question imputes to them. How can we put these big questions at the center of our work? (13:34) (download)
4. Another big question... "An electronic community is only a simulation of a real community"? Flickr, Friendster, Howard Dean campaign? What is the vehicle for talking about this? What format is best for engaging these questions? Looking for new forms that illuminate or activate the questions. (15:43) (download)
5. Where/who are the public intellectuals today? [The ice cream truck passes by.] Strange bifurcation of the intellectual elite - many of the best-educated people most able to deal with abstraction make their living producing popular media that controls society. (10:07) (download)
6. Is capitalism the problem? Postman's bias: written language will never be surpassed in its power to deal with abstract thought and cultivation of ideas. But we are arguably past the primacy of print. What is our attitude toward this? (9:39) (download)
7. What opportunities for reflection do different media afford? Films on DVD can be read and reread like a book - the viewer controls, rather than being controlled - a possibility for reflection not available in broadcast. What is the proper venue for discussing this? Capitalism is the 800 lb. gorilla in the room. How do we create, if not a mass agitation, then at least a mass discussion? Tie it to the larger pressing problems of the world and how they will be better addressed by certain forms of discourse and reflection. Averting ecological catastrophe as one possible narrative - an inspiring motivator that will get people moving. How do find our way back into history? (10:09) (download)
8. What should we read next as counterpoint/antidote to Postman? The Matrix - are we headed that way? (12:33) (download)
9. How do we organize new kinds of debates about technology and society? Other issues to be addressed - class, race and gender inequality. (11:26) (download)
Posted by ben vershbow at 05:32 PM | Comments (5)
tags: 18thcentury , Education , Thought Experiments , america , audio , benjaminfranklin , book , books , culture , debate , democracy , diderot , download , enlightenment , hume , jefferson , lit , literature , locke , matrix , neilpostman , philosophy , podcast , postman , progress , reading , reason , rousseau , science , technology , thomaspaine , voltaire
Momus – a.k.a. Nick Currie, electronic folk musician, Wired columnist, and inveterate blogger – has posted an interesting short video on his blog, Click Opera. He's teaching a class on electronic music composition & narrative for Benneton's Fabrica in Venice. His video encourages students to listen for the environmental sounds that they can make with electronic instruments: not the sounds that they're designed to make, but the incidental noises that they make – the clicking of keys on a Powerbook, for example – that we usually ignore as being just that, incidental. We ignore the fact that these noises are made directly by people, without the machine's intercession.
Momus's remarks put me in mind of something said by Jerome McGann at the Transliteracies conference in Santa Barbara last June – maybe the most important thing that was said at the conference, even if it didn't warrant much attention at the time. What we tend to forget when talking about reading, he said, was that books – even regular old print books – are full of metadata. (Everybody was talking about metadata in June, like they were talking about XML a couple of years ago – it was the buzzword that everyone knew they needed to have an opinion about. If not, they swung the word about feverishly in the hopes of hitting something.) McGann qualified his remarks by referring to Ezra Pound's idea of melopoeia, phanopoeia, and logopoeia – specific qualities in language that make it evocative:
. . . you can still charge words with meaning mainly in three ways, called phanopoeia, melopoeia, logopoeia. You can use a word to throw a visual image on to the reader's imagination, or you charge it by sound, or you use groups of words to do this.
(The ABC of Reading, p.37) In other words, words aren't always just words: when used well, they refer beyond themselves. This process of referring, McGann was claiming, is a sort of metadata, even if technologists don't think about it this way: the way in which words are used provides the attuned reader with information about their composition beyond the meaning of the words themselves.
But thinking about McGann's comments in terms of book design might suggest wider implications for the future of the book. Let's take a quick excursion to the past of the book. Once it was true that you couldn't judge a book by its cover. Fifty years ago, master book designer Jan Tschichold opined about book jackets:
A jacket is not an actual part of the book. The essential portion is the inner book, the block of pages . . . [U]nless he is a collector of book jackets as samples of graphic art, the genuine reader discards it before he begins.
("Jacket and Wrapper," in The Form of the Book: Essays on the Morality of Good Design) Tschichold's statement seems bizarre today: nobody throws away book jackets, especially not collectors. Why? Because today we take it for granted that we judge books by their covers. The cover has been subsumed into our idea of the book: it's a signifying part of the book. By looking at a cover, you, the prospective book-buyer, can immediately tell if a recently-published piece of fiction is meant to be capital-L Literature, Nora Roberts-style fluff, or somewhere in between. Contextual details like the cover are increasingly important.
Where does the electronic book fit into this, if at all? Apologists for the electronic book are constantly about the need for an ideal device as the be-all and end-all: when we have e-Ink or e-Paper and a well-designed device which can be unrolled like a scroll, electronic books will suddenly take off. This isn't true, and I think it has something to do with the way people read books, something that hasn't been taken into account by soi-disant futurists, and something like what Jerome McGann was gesturing at. A book is not a text. It's more than a text. It's a text and a collection of information around that text, some of which we consciously recognize and some of which we don't.
A few days ago, I excoriated Project Gutenberg's version of Tristram Shandy. This is why: a library of texts is not the same thing as a library of books. A quick example: download, if you wish, the plain text or HTML version of Tristram Shandy, which you can get here. Look at the opening pages of the HTML version. Recognizing that this particular book needs to be more than plain old seven-bit ASCII, they've included scans of the engravings that appear in the book (some by William Hogarth, like this; a nice explication of this quality of the book can be found here). What's interesting to me about these illustrations that Project Gutenberg is how poorly done these are. These are – let's not beat around the bush – bad scans. The contrast is off; things that should be square look rectangular. The Greek on the title page is illegible.
Let's go back to Momus listening to the unintentional noises made by humans using machines: what we have here is the debris of another noisy computer, the noise of a key that we weren't supposed to notice. Something about the way these scans is dated in a very particular way – half of the internet looked like this in 1997, before everyone learned to use Photoshop properly. Which is when, in fact, this particular document was constructed. In this ugliness we have, unintentionally, humanity. John Ruskin (not a name often conjured with when talking about the future) declared that one of the hallmarks of the Gothic as an architectural style was a perceived "savageness": it was not smoothed off like his Victorian contemporaries would have liked. But "savageness", for him, was no reproach: instead, it was a trace of the labor that went into it, a trace of the work's humanity. Perfection, for him, was inhumane: humanity
. . . was not intended to work with the accuracy of tools, to be precise and perfect in all their actions. If you will have that precision out of them, and make their fingers measure degrees like cog-wheels, and their arms strike curves like compasses, you must unhumanize them . .
(The Stones of Venice) What we have here is, I think, something similar. While Project Gutenberg is probably ashamed of the quality of these graphics, there's something to be appreciated here. This is a text on its way to becoming a book; it unintentionally reveals its human origins, the labor of the anonymous worker who scanned in the illustrations. It's a step in the right direction, but there's a great distance still to go.
Posted by dan visel at 06:13 PM | Comments (1)
tags: Transliteracies , book , design_curmudgeonry , digital_literature , ezrapound , gutenberg , jeromemcgann , johnruskin , logopoeia , mcgann , melopoeia , momus , phanopoeia , ruskin , text , tschichold
Harper Collins Australia's new MobileReader service beams information about new titles and authors, and even book excerpts, to a cellphone. They're beginning with promotions of Dean Koontz, Paul Coelho and others.
(via textually)
Posted by ben vershbow at 05:25 PM | Comments (0)
tags: Microlit , Publishing, Broadcast, and the Press , advertising , book , books , cellphone , culture , ebook , gadget , harpercollins , literature , marketing , media , mobile , mobilecomputing , phone , publishing , reading , smartmobs , wireless
Kim's hypermedia poem cluster, "The Minotaur Project," is currently featured at the Electronic Literature Organization. Highly recommended.
Posted by ben vershbow at 11:33 AM | Comments (0)
tags: Kore , Persephone , book , books , digital , digital_literature , ebook , eliterature , hypermedia , hypertext , lit , literature , minotaur , myth , mythology , poem , poetry , reading
The dawn of personal computing and the web has changed the way we learn, yet the tools of instruction have been sluggish to evolve. Nowhere is this more clear than with the printed textbook.
So the institute has launched next\text, a project that seeks to accelerate the textbook's evolution, onward from its current incarnation, the authoritative brick, toward something more fluid, more complete, and more alive - more fitting with this networked age.
Our aim is to encourage - through identifying existing experiments and facilitating new ones - the development of born-digital learning materials that will enhance, expand, and ultimately replace the printed textbook. To begin, we've set up a curated site showcasing the most significant digital learning experiments currently in the field. Our hunch is that by bringing these projects (and eventually, their creators) together in a single place, along with publishers and funders willing to take a risk, a concrete vision of the digital textbook for the near future might emerge. And actually happen.
So check out the site, comment, and by all means recommend other projects you think belong there. What's up now is a seed group - things that have gotten our wheels turning so far - to be grown and expanded by the collective intelligence of the community.
Posted by ben vershbow at 08:02 PM | Comments (1)
tags: Education , book , books , classroom , digital , ebook , elearning , pedagogy , publishing , school , student , textbook , university
A nice companion piece to the "database of intentions" is George Legrady's new installation, "Making Visible the Invisible," at the Rem Koolhaas-designed Seattle Central Library. Six large LED display panels suspended above the "mixing chamber" on the library's fifth floor display a series of visualizations depicting the circulation of library books and other media across time and classification area, providing "a real-time living picture of what the community is thinking."
KeyWord Map Attack


Legrady described the project at the Transliteracies conference this past June in Santa Barbara. At that time, Bob blogged:
the pinpoint accuracy of computer-searches, leaves those of us lucky enough to have spent time in library stacks, nostalgic for the unexpected discovery of something we didn't know we were looking for but which just happened, serendipitously, to be on a nearby shelf. George Legrady, artist and prof at UC Santa Barbara, just showed a project he is working on for the new public library in Seattle that gave the first glimpse of serendipity in online library searching which lets you see all the books that have recently been checked out on a particular subject. Beautiful and Exciting.
Vital Statistics


Floating Titles

Dot Matrix Rain



Other observations:
"New piece for Central Library pushes art to the technical edge" in Seattle Post Intelligencer

Information Aesthetics profile
Posted by ben vershbow at 06:37 PM | Comments (0)
tags: Libraries, Search and the Web , architecture , art , book , books , circulation , datavisualization , georgelegrady , infovis , infoviz , installation , koolhaas , legrady , library , public , reading , remkoolhaas , sculpture , seattle , visualization
on sunday one of my colleagues, kim white, posted a short essay on if:book, Losing America, which eloquently stated her horror at realizing how far america has slipped from its oft-stated ideals of equality and justice. as kim said "I thought America (even under the current administration) had something to do with being civilized, humane and fair. I don't anymore."
kim ended her piece with a parenthetical statement:
(The above has nothing and everything to do with the future of the book.)
the four of us met around a table in the institute's new williamsburg digs yesterday and discussed why we thought kim's statement did or didn't belong on if:book. the result -- a resounding YES.
if you've been reading if:book for awhile you've probably encountered the phrase, "we use the word book to refer to the vehicle humans use to move big ideas around society." of course many, if not most books are about entertainment or personal improvement, but still the most important social role of books (and their close dead-tree cousins, newspapers, magazines etc.) has been to enable a conversation across space and time about the crucial issues facing society.
we realize that for the institute to make a difference we need to be asking more the right questions.although our blog covers a wide-range of technical developments relating to the evolution of communication as it goes digital, we've tried hard not to be simple cheerleaders for gee-whiz technology. the acid-test is not whether something is "cool" but whether and in what ways it might change the human condition.
which is why kim's post seems so pertinent. for us it was a wake-up call reinforcing our notion that what we do exists in a social, not a technological context. what good will it be if we come up with nifty new technology for communication if the context for the communication is increasingly divorced from a caring and just social contract. Kim's post made us realize that we have been underemphasizing the social context of our work.
as we discuss the implications of all this, we'll try as much as possible to make these discussions "public" and to invite everyone to think it through with us.
Posted by bob stein at 04:04 PM | Comments (2)
tags: blog , blogging , blogs , book , books , democracy , digital , ebook , hurricanekatrina , katrina , neworleans , politics , publishing , technology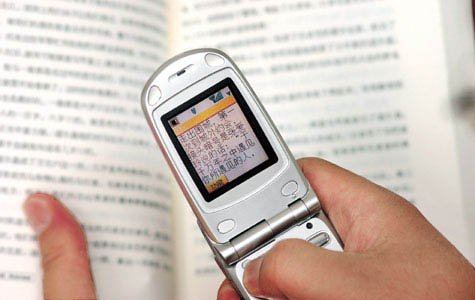 Shanghai Daily reports on a Chinese "mini novel" contest where writers submit bite-sized narratives (350 words or less) by text message.
Commenting on the contest, well-known writer Yu Hua says: "To hold the competition is like bringing 'karaoke' to literature. Before the invention of karaoke, there were only few people who could or would sing in public. Thanks to karaoke, anyone and everyone can sing in public whenever they feel like it. Now, thanks to the mobile phone, the same is true with writing.
The karaoke analogy is apt, and a bit scary.
(via textually)
Posted by ben vershbow at 03:47 PM | Comments (0)
tags: Microlit , book , books , cellphone , china , chinese , karaoke , lit , literature , mini , mobile , mobilelit , novel , phone , writing
Someone is blogging Kafka's diaries, from 1910 to 1923. They're still in the first year. Either it started recently, or lost steam early at some undetermined date (the editor has opted to remove datelines from posts). Any dates added by Kafka himself are of course retained. Archives are organized by year within the span of the diaries.
I subscribed to the feed to see if it keeps updating (they're using a recent version of Movable Type - more recent than ours - so I bet things are active). It could be a nice way to read these.
There's also a blog of the diary of Samuel Pepys, which seems to have been chugging along for about two years. A nice touch is that instead of comments they have "annotations." A quick glance reveals that quite a number of people are participating in this reading.
update: Another good book blogging experiment worth checking out is Bryan Alexander's Dracula Blogged - "Bram Stoker's vampire novel, published by its own calendar" - which will conclude sometime in November. A particularly clever choice, since Dracula is largely written in letters and journal entries.
Posted by ben vershbow at 05:30 PM | Comments (0)
tags: blog , blogging , blogs , book , books , diaries , diary , franzkafka , kafka , lit , literature , pepys , reading , samuelpepys
Interactive maps help those of us not in the region to grasp the terrain of devastation wrought by Hurricane Katrina. These maps are suggestive of a new paradigm for the digital page - an interactive canvas, or territory, through which the reader can zoom through orders of magnitude.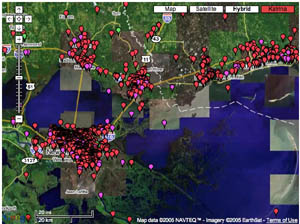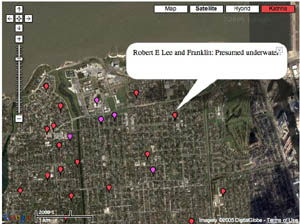 Most talked about is the "visual wiki" at scipionus.com - a re-tooling of Google maps that invites users to post tabs with information pertaining to specific locales (as fine-grained as streetcorners). Tabs are editable and are supposed to be used only for concrete reports, though many have posted pleas for news of specific missing persons or of the condition of certain blocks. Some samples:
"Saw news video 9/2/05 of corner street sign at 10th St. & Pontchartrain Blvd. Water level was about 6 in. below. green street signs."

"the Ashley's are in Prattville AL"

"4400 Calumet -- dry on Weds?"

"as of 5:00 pm.. the streets from wilson canal to transcontinental are COMPLETELY DRY! source from somebody who stayed and called to tell us the info."

"Dylan Nash anyone?? call 919-7307018"
The maps include post-Katrina satellite imagery, which reveals, upon zooming in, horrifying grids of inundated streets, stadiums filled up like soup tureens, city parks transformed into swamps. Wired recently ran a piece about sciponius.
Before & After: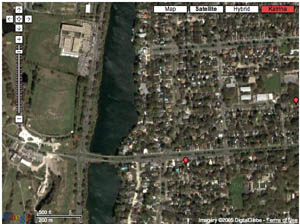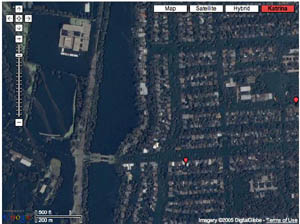 I was also impressed by the interactive maps on washingtonpost.com.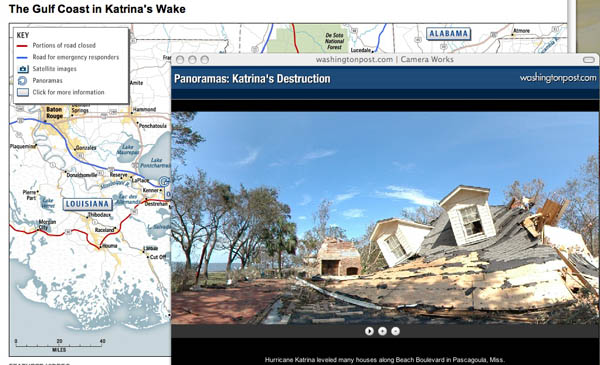 Click on spinning wheels at various points along the coastline and windows pop up with scrolling panoramic shots. Quite stunning. You can click the screen and drag the scroll in either direction, stop it, speed it up, and even pull it up and down to reveal glimpses of the sky or ground. Photojournalism is given new room to play on online newspapers.
(No Need to Click Here - I'm just claiming my feed at Feedster feedster:d50fedfc363272797584521a06a79da5)
Posted by ben vershbow at 12:31 PM | Comments (0)
tags: atlas , book , books , digital , ebook , googlemaps , gulfcoast , hurricanekatrina , interactive , journalism , katrina , map , maps , media , neworleans , photo , photojournalism , reading , sciponius
Email killed the practice of letter-writing so suddenly that we haven't a chance to think about the consequences. The Times Book Review ran an essay this weekend on the problem this poses for literary historians, biographers and archivists, who long have relied on collected letters and papers to fill in the gaps between a writer's published work. In the same review, the Times covers a new biography of the legendary critic Edmund Wilson largely based on his correspondences, and last week covered a new collection of the letters of poet James Wright. Letters are often treated as literature in themselves.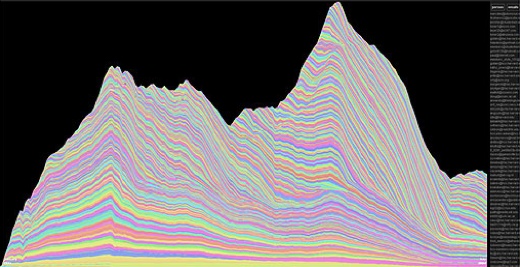 But a crop of writers is working now whose papers are not in order. The email is rotting away on the network, unorganized, not backed-up, and, to a great extent, simply being lost for good. I actually mused about this in a post last month about an email archive visualization tool by Fernanda Viégas at M.I.T.'s Sociable Media Group that shows years of electronic correspondence as sedimentary levels in a mountain-like mass. And a mountain it is. One novelist I know in Washington has her office stacked high with milk crates containing printouts of each and every email she sends and receives, no matter how trivial. There has to be a better way.

There isn't necessarily anything less rich about email correspondence. It excels at capturing a vibrant volley of words with great immediacy, whereas paper letters permit deeper communiques, fewer and father between. But in some cases, these characterizations do not hold up. With reliable postal service, letters can fly back and forth quite rapidly. And just because an email suddenly appears in your box does not mean that it will be immediately read, let alone replied to. Sometimes we write long email letters, expecting that the receiver is busy and will take time to reply. These differences, true and false, are worth evaluating.
But if collected emails are to become a literary tool, there is no question that we will need more reliable ways of archiving and preserving digital correspondence. We will also need new editorial approaches for collecting and publishing them. A printed volume, or series of volumes, might be insufficient for presenting a massive 4 gigabyte email archive by Dave Eggers (No one wants to read the phone book from cover to cover). And according to the Times piece, Eggers' agent Andrew Wylie is mulling over such a project. What would make more sense is an electronic edition that is essentially a selected or complete annotated Eggers Outbox, with folders and tags provided for categorization, a powerful search function, and the ability to organize according to your own interests. There would also be browsing and skimming tools that would allow a reader to move rapidly across vast tracts of correspondence and still find what they are looking for. And maybe, a way to email the author yourself and become a part of the living archive.
Posted by ben vershbow at 01:52 PM | Comments (0) | TrackBack
tags: archive , book , books , computers , correspondence , digital , digital_literature , ebook , eggers , email , epistle , inbox , letter , literary , literature , mail , reading , webmail
An excellent essay in last month's Common-Place, "Blogging in the Early Republic" by W. Caleb McDaniel, examines the historical antecedents of the present blogging craze, looking not to the usual suspects - world shakers like Martin Luther and Thomas Paine - but to an obscure 19th century abolitionist named Henry Clarke Wright. Wright was a prolific writer and tireless lecturer on a variety of liberal causes. He was also "an inveterate journal keeper," filling over a hundred diaries through the course of his life. And on top of that, he was an avid reader, the diaries serving as a record of his voluminous consumption. McDaniel writes: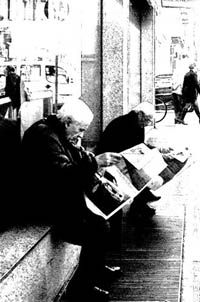 While private, the journals were also public. Wright mailed pages and even whole volumes to his friends or read them excerpts from the diaries, and many pages were later published in his numerous books. Thus, as his biographer Lewis Perry notes, in the case of Wright, "distinctions between private and public, between diaries and published writings, meant little."
Wright's journaling habit is interesting not for any noticeable impact it had on the politics or public discourse of his day; nor (at least for our purposes) for anything particularly memorable he may have written. Nor is it interesting for the fact that he was an active journal-keeper, since the practice was widespread in his time. Wright's case is worth revisiting because it is typical -- typical not just of his time, but of ours. It tells a strikingly familiar story: the story of a reader awash in a flood of information.
Wright, in his lifetime, experienced an incredible proliferation of printed materials, especially newspapers. The print revolution begun in Germany 400 years before had suddenly gone into overdrive.
The growth of the empire of newspapers had two related effects on the practices of American readers. First, the new surplus of print meant that there was more to read. Whereas readers in the colonial period had been intensive readers of selected texts like the Bible and devotional literature, by 1850 they were extensive readers, who could browse and choose from a staggering array of reading choices. Second, the shift from deference to democratization encouraged individual readers to indulge their own preferences for particular kinds of reading, preferences that were exploited and targeted by antebellum publishers. In short, readers had more printed materials to choose from, more freedom to choose, and more printed materials that were tailored to their choices.
Wright's journaling was his way of metabolizing this deluge of print, and his story draws attention to a key aspect of blogging that is often overshadowed by the more popular narrative - that of the latter-day pamphleteer, the lone political blogger chipping away at mainstream media hegemony. The fact is that most blogs are not political. The star pundits that have risen to prominence in recent years are by no means representative of the world's roughly 15 million bloggers. Yet there is one crucial characteristic that is shared by all of them - by the knitting bloggers, the dog bloggers, the macrobiotic cooking bloggers, along with the Instapundits and Daily Koses: they are all records of reading.
The blog provides a means of processing and selecting from an overwhelming abundance of written matter, and of publishing that record, with commentary, for anyone who cares to read it. In some cases, these "readings" become influential in themselves, and multiple readers engage in conversations across blogs. But treating blogging first as a reading practice, and second as its own genre of writing, political or otherwise, is useful in forming a more complete picture of this new/old phenomenon. To be sure, today's abundance makes the surge in 18th century printing look like a light sprinkle. But the fundamental problem for readers is no different. Fortunately, blogs provide us with that much more power to record and annotate our readings in a way that can be shared with others. We return to Bob's observation that something profound is happening to our media consumption patterns.
As McDaniel puts it:
...readers, in a culture of abundant reading material, regularly seek out other readers, either by becoming writers themselves or by sharing their records of reading with others. That process, of course, requires cultural conditions that value democratic rather than deferential ideals of authority. But to explain how new habits of reading and writing develop, those cultural conditions matter as much—perhaps more—than economic or technological innovations. As Tocqueville knew, the explosion of newspapers in America was not just a result of their cheapness or their means of production, any more than the explosion of blogging is just a result of the fact that free and user-friendly software like Blogger is available. Perhaps, instead, blogging is the literate person's new outlet for an old need. In Wright's words, it is the need "to see more of what is going on around me." And in print cultures where there is more to see, it takes reading, writing, and association in order to see more.
(image: "old men reading" by nobody, via Flickr)
Posted by ben vershbow at 02:11 PM | Comments (1)
tags: Publishing, Broadcast, and the Press , Transliteracies , article , blog , blogging , blogs , book , books , diary , ebook , essay , journal , journalism , media , newspaper , pamphleteer , paperless , print , reading , thomas_paine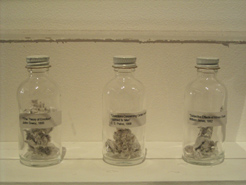 "The Book as Object and Performance exhibition (through January 22 @ Gigantic Art Space in New York, curated by Sara Reisman) presents work by over 20 artists, each using the book as a point of departure to explore the physical, sensual or conceptual dimension of reading and the written word.
But despite lofty ambitions, the exhibit provides little more than light reading. Though several works are visually arresting, few do more than glide over the potentially bottomless themes at hand. Most stick to playful reorganization of materials: a pile of wooden hoops culling newspaper headlines from around the globe; a precarious tower of books with a gaping acid-chewed hole at the top; a doorway filled with crumpled sheets of paper; a dictionary with words dislocated from their definitions. A collection of small, easily forgotten pleasures.
An exception to this is a mysterious piece titled "Perseverance" by Jenny Perlin consisting of a small, worn book in a glass case, above which plays a strange film of man battling anxiety, chewing his nails to the quick. Also memorable was a one-night-only "reading" of the ten commandments by Polish-born artist Maciej Toporowicz, a piece first performed in communist Poland in 1980, and part of small program of live explorations last night, filling out the "performance" part of the equation. The gallery lights are extinguished and Toporowicz takes his place in front of an illuminated glass bowl of water, perched atop an open Bible. He places his face in the water, as though reading through the aqueous medium, and remains there long enough for the audience to start imagining.. what? That he is drowning in this sacred, much-abused text? That he is drawing impossible sustenance from its power? He begins to twitch and tremble. Finally his head rips up out of the water, gasping.
The photo above shows bottles containing philosophical texts that have been literally chewed up and spit out. Click below to see more pictures from the exhibition...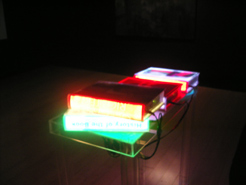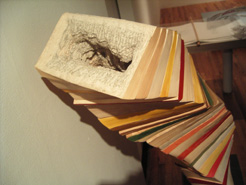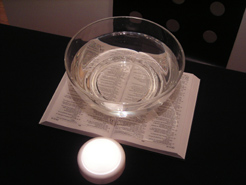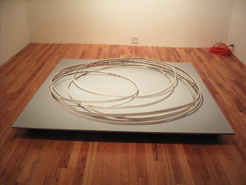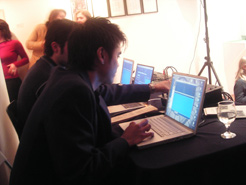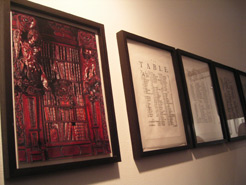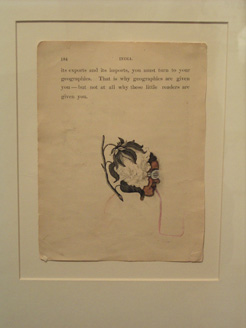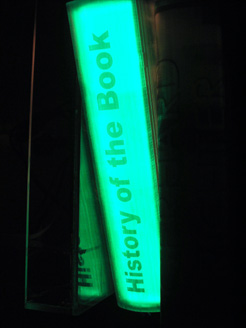 Posted by ben vershbow at 03:49 PM | Comments (1) | TrackBack
tags: The Performing Book , art , book , book_craft , books , conferences_and_excursions , exhibition , gallery , manhattan , new_york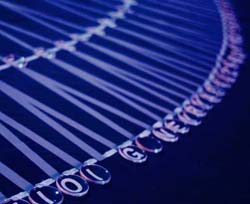 "The Book as Object and Performance is an exhibition of artworks that takes the format of the book as a point of departure to deconstruct that which is bound up in text, image and the physicality of books."
Through January 22 @ Gigantic Art Space
*Plus: tomorrow night, in conjunction with the exhibition!
Thursday, December 16, 6-8pm: an evening of performances by AUX (Reynard Loki and Christopher Shores), Joseph A. Fish, Jesal Kapadia, Pia Lindman, and Maciej Toporowicz..
Posted by ben vershbow at 05:59 PM | Comments (0)
tags: The Performing Book , art , book , book_craft , conferences_and_excursions , exhibition , gallery , history_of_the_book , manhattan , new_york
Scholarship in the Digital Age
This morning's presentations got me thinking more about the narrative of the future—the multilayered, accreted story style that John Seely Brown referred to. How is that story going to be told and received? Will the novel become the dinosaur of alphabetic literacy?
Is the new book going to be a game, conversation, multi-layered, multi-authored, highly mutable and never-ending story? Assuming that the story is a conceptual device the culture uses to deconstruct reality, to make meaning, and to create, in some cases, a kind of anthem to rally around, what happens when our traditional narrative structures are replaced? If the single author, plot-driven novel is not the form of the future, then what do you get when you ask a million gamer/authors to shape an epic on the fly? What happens to our perception of reality if our stories are unstable, mutable, and open source?
Posted by Kim White at 02:53 PM | Comments (0)
tags: Games , USC , book , books , conference , conferences_and_excursions , john_seely_brown , linearity , literacy , narrative , open_source , plot , story
Hi Bob –
I've been asked questions like this several times in the past, and have never been able to come up with a satisfactory answer. I estimate that I've read between 15,000 and 20,000 books, with about 1/10th of these being really worthwhile, and perhaps another 1/10th or more really useful as "how not to think about it" that serve as a large field of comparative and contrasting ideas. I think a central answer to your question from me is that I would simply not have my world view if it weren't for books, and not just a few books but the wealth of multiple perspectives that the printing press made possible and encouraged.
The most important events in my life were learning how to read fluently before school age, and having read many books by the time I got to the constricting dogmas of school learning. This allowed me to resist and to gradually build my own mind, again largely through reading. I believe this is also an important answer to much of the good that has happened in the last 400 years. It's hard to pick 3 books that changed the world, but there is no doubt in my mind that the combination of new kinds of argumentation and many more points of view from thousands of books broke apart a lot of the rigidity of thought that has characterized most of human existence. Sorry, best I can do ...
P.S. If you had to pick one for the 17th century, it would be Newton's Principia Mathematica. I came upon this in my late 20s or early 30s and it would be my pick for the number one "amazing book" ever written. However, my course and POV were already set by the time I actually got around to buying and reading it.
Cheers, Alan
to which Bob replied:
So . . . do you think books are playing the same role today as they did 40-50 years ago when we were growing up? My instinct is no . . . but even if i'm right, i'm not sure if it is because times are different or because the media landscape has changed so dramatically.
to which Alan replied:
No [in answer to "do you think books are playing the same role today ... ] and I think that much of the new technology in the 20th and 21st centuries has been used to automate old oral forms (telephone, radio, movies, TV, voice mail, etc.) and this has taken quite a bit of day to day reading and writing out of most peoples' lives. We are wired for oral discourse and most are happy to stay there. The larger scheme of things was greatly aided by having writing be the only long distance replicable technology around for a long time -- and given that only 1% in Europe in 1400 could read, it really took the printing press to spread the hard to learn and literally mind-changing technology around sufficiently.
Also, McLuhan and Postman were pretty much right: that TV, especially, is a media form that delivers a 24 hour wall to wall environment that seems total, but lacks many important message carrying (and carrier) properties that the "written symbolic" media has. So, it's not that TV actually tells people how to think, but, as an environment, it is what people try to learn to be fluent in and adapt to, and this makes it difficult for most people to formulate non-TV kinds of thoughts (many of which have been critical to the development of the last 400 years). And TV is much easier to "learn". In simple: if you don't read and think for fun, you won't be fluent enough to read and think for purpose. This is why, when asked, I advise parents to treat TV and other similar media (including computer) like a cabinet of loaded guns or liquor. Locking it up is good, but not having in the house is probably better. But, since they are avid TV watchers and non-readers themselves, this advice has no effect. I think things are getting worse in part because TV is progressively making many more bad ideas seem normal.
Cheers, Alan
...and again, later on...
Hi Bob --Your questions got me thinking about certain books over the years. I stand by my earlier claim that it was the totality of many many books that did the job on me. But, still, there were a few, especially some very early ones that got me thinking one way and not another. For example, the first adult book I read all the way through -- maybe at age 4 – was my father's copy of Edith Hamilton's Mythology. I originally read it because I had gotten interested in the ancient Greeks (he was quite interested). But the last part of the book contained Norse myths and these were in some cases similar to the Greek ones. This got me to realize that these were just stories and needed more than claims to back them up. This helped tremendously in resisting the Bible during later attempts to force this on me. Another early book was a long one, also my Dad's, Breasted's Ancient Times, maybe read at age 6 or 7. Again, I originally started reading it because I though ancient (and "lost") civilizations were cool (and loved the different architectures, etc.). But, I started to realize that human beings are driven to similar forms under similar conditions, etc. This led me to Anthropology later on.
A Life Magazine on the Holocaust (published in 1945, but I saw in 1947 at age 7)completely horrified me, and made me afraid of adults to this day (and rightly so).This was likely one of the earliest insights and shocks that motivated my later long standing interests in helping children to think better than most adults do today. Willi Ley's Rockets, Missiles and Space Travel around age 8 had a big effect. One memory from this book was the strange idea that you couldn't just aim a rocket at the planet you wanted to go to, but had to create an orbit for the rocket that would cause it and the planet to meet many months in the future. I can't quite explain why this had such a big effect on me. Science fiction, especially of Robert Heinlein, A. E. van Vogt, etc., had a huge effect, and got me to read many deeper books, like Korzybski's Science and Sanity. To have a conversation with a professor who didn't like grad students but did like McLuhan, I spent the better part of the summer of 67 really understanding Gutenberg Galaxy and Understanding Media. This was one of the biggest most useful shocks I got from a book. Marvin Minsky's Computation: Finite and Infinite Machines had a great effect on getting me to think more mathematically about computing (maybe 1968), and this led to McCarthy's meta definition of LISP in the LISP 1.5 Manual (a book of sorts), which was the key to really inventing objects "right". And so forth ...
Cheers, Alan
Posted by ben vershbow at 05:39 PM | Comments (0)
tags: Education , Thought Experiments , alan_kay , book , books , free_thought , reading
Yesterday I was thinking about the fact that books were the crucial element in the formation of my world view and wondered if that is the case with younger people. My guess yesterday morning was that people over 40 would easily come up with a list of books that influenced their way of looking at the world. Also - and this was probably the key idea I was testing - I assumed that when baby boomers came of age, specifc books (let's say a dozen titles) were a crucial element in a shared cultural zeitgeist. By contrast, today I don't see particular titles dominating the scene as they did 35 years ago.
Well . . . turns out I was pretty much wrong, at least as far as the 100+ people in my 40+ and 35- sample groups were concerned. Very few titles made it on to more than one list and I don't see dramatic differences in the lists based on age.
One remarkable fact which you'll notice when you look at the lists is the fantastic diversity in print culture. One can only dream that we will one day have such rich variety among works which are born digital.
This experiment of course hints at the bigger question: are books as important today in terms of forming world view as they were 35-40 years ago, and if not, what is taking their place? Most importantly: if not, what effect does the shift in dominant media have on the creation of world view?
If this gets anyone's juices flowing, we'd love to have suggestions about how to explore these questions further.
Continue reading for the list...
THE LIST:
Anne Moody, Coming of Age in Mississippi
Anne Frank, The Diary of a Young Girl
Leo Tolstoy, Anna Karenina
•
Norman O. Brown Life Against Death
Paul Goodman Growing Up Absurd
Jack Kerouac On The Road
•
The Universal Traveler, Koberg and Bagnall
Summerhill, A.S. Neill
The Whole Earth Catalog
•
1. Ayn Rand's _Anthem_ (I know, I know...liberal me shouldn't like such
things; but it came to me in a period that I needed to hear it was OK to
stand up to evil things going on all around me).
2. Mark Twain's _Letters from the Earth_ (his very dark, late writings that
completely transformed how I looked upon human belief and action)
3. Kenneth Burke's _Language as Symbolic Action_ (I didn't encounter this
one until graduate school, but his definition of man--"the symbol-using &
symbol-misusing animal"--has been indespensible on understanding things like
the latest election...).
•
merleau-ponty 'the visible and the invisible'
william mc donnaugh and michael baumgarten's 'cradle to cradle'
simon critchley 'on humour'
tho i might say that william gibson's 'neuromancer' ranks closely as
formative through being what i resist rather than embrace
•
1984, George Orwell
Independence Day, Richard Ford
The Marketing Imagination, Theodore Levitt
•
Communist Manifesto
Story of O
Masterpieces of French Cooking
•
Mysterious Island, Jules Verne
Invisible Man, Ralph Ellison
Candy, Terry Southern
•
Language, Thought, and Reality
(Selected writings of Benjamin Lee Whorf, Psycholinguist)
The Tao Te Ching
The Unknown Craftsman: A Japanese Insight into Beauty Soetsu Yanagi
•
here are three that come to mind, for different reasons, in the order I
read them:
Boris Vian, L'Écume des jours
Jean-Paul Sartre, Les Chemins de la Liberté
Joseph Schumpeter, Capitalism, Socialism, and Democracy
•
In Dubious Battle/John Steinbeck
Feeling & Form/Susanne K. Langer
The Art of memory/Frances B. Yates
•
beckett waiting for godot
kuhn structure of scientific revolutions
wallace stevens the necessary angel
•
Life After God - Douglas Coupland
Mists of Avalon - Marion Zimmer Bradley
The Rebel - Albert Camus
•
early books would be People's History of the united states and the underside of american history collection and probably some literary work like Arthur Rimbaud's Illuminations.
•
Catcher in the Rye, Salinger
To Kill a Mockingbird, Harper Lee
Katie John-- Mary Calhoun, A book for adolescents about a tomgirl who lived in a brick house in Mississippi and was a bit of a female Huck Finn.
•
books I read young enough that they may actually have had an impact on my
world view:
Little Women
Bridge to Terabithia (Katherine Paterson)
Portrait of the Artist as a Young Man (well, the early parts) (James Joyce)
books that were crucial in forming my world view because they led to a
violent rejection, at least at first:
S/Z (Roland Barthes)
House of Mirth (Edith Wharton)
poets who helped to form my sensibility:
Rilke (Duino Elegies)
Shakespeare (Hamlet)
Milton (Paradise Lost)
Christopher Smart
Lucie Brock-Broido
books that had a big impact but partly because I spent time learning about
them:
the dictionary / the OED / History of the English Language
the works of Anna Trapnel (obscure 17th c. prophet)
Vas de Caminha
•
Thomas Kuhn, The Structure of Scientific Revolutions
Kenneth Burke, Counter-Statement
Robert Pirsig, Zen and the Art of Motorcycle Maintenance
•
To Kill A Mockingbird
Catcher in the Rye
Beloved
•
1. Karl Marx - Capital (honest!)
2. Georges Bataille - Visions of Excess
3. Howard Zinn - A People's History of the United States
bonus two:
4. David Harvey - The Condition of Postmodernity
5. Mike Davis - City of Quartz
•
Female Man by Joanna Russ
Synners by Pat Cadigan
The Social Construction of Reality by Berger and Luckman
•
Hegel, Phenomenology of MInd
Virginia Woolf, Waves
Rilke, Duino Elegies
•
100 Years of Solitude
Executioner's Song
Howard's End
•
A Tree Grows in Brooklyn
Zen and the Art of Motorcyle Maintenance
When God Was a Woman
i'll bet all of the men list Catcher in the Rye. ;-)
•
with apologies...
The Fountainhead by Ayn Rand (probably the same for architects but who would ever admit it?)
Catch 22 by Kurt Vonnegut (which is why i understood that i could put the Fountainhead first)
The Hidden Persuaders by Vance Packard (which took me to structuralism and politics before I knew it)
•
Franny & Zooey - Salinger
Catch 22 - Joseph Heller
Be Here Now - Ram Dasst
•
to kill a mockingbird
the sun also rises
a doll's house (okay, it's a play, but still...)
•
all of Plato
Magic Mountain
Birth of Tragedy
•
Rem Koolhaas's DELIRIOUS NEW YORK
Elaine Scarry's THE BODY IN PAIN
Joyce's PORTRAIT OF AN ARTIST...
•
Genet by Edmund White
Heretics of Dune by Frank Herbert
The Persian Boy by Mary Renault
•
Against Nature - Huysmans
Morris's Disappearing Bag - Rosemary Wells
Universe - Freedman & Kaufmann
•
Darkness at Noon (Arthur Koestler)
The Long-Distance Runner (Michael Harrington)
Don Quixote (Cervantes)
•
The Golden Notebook, Doris Lessing
WCWilliams' Paterson
Stephen Greenblatt, Renaissance Self-Fashioning
•
Ulysses, James Joyce
Behavior in Public Places, Erving Goffman
The Communist Manifesto, Marx & Engels
•
Camus, The Rebel & L'etranger (count as one book ... read in Jr. High)
Old Testament, New Testament, Koran, Gita (count as one book ... read in High School)
Falukner, Yoknapatawpha Co novels ... read in HS & college (actually lots of different books could have gone in this slot ... Blake, Ginsberg, Kesey, Hemingway, Hesse, etc. come to mind ....)
•
Zorba the Greek
Call It Sleep
Crime and Punishment
•
D'Aulaire's Book of Greek Myths
The Book of Genesis
William Butler Yeats: Collected Poems (specific ones: Leda and the Swan, The Second Coming, A Prayer For My Daughtar, The Collar-Bone of a Hare, Under Ben Bulben,Lapis Lazuli, The Circus Animals' Desertion, and so many others).
•
I've listed three books that had, shall we say, an "early" influence and then three books that have been part of a more "mid-life" re-arrangement of this world view:
Three formative books:
1. Freud's Interpretation of Dreams
2. Tristan Tzara, "Dadaist Manifesto" (not a book) along with Lao Tze, Way of the Tao
3. Nabokov's Pale Fire
Three RE-formative books:
1. Wolfgang Schivelbusch, The Railway Journey
2. Hardt & Negri, Empire
3. Virilio, War and Cinema
•
Charlotte's Web
Summerhill
The Book of Laughter and Forgetting
•
The Big 3 books:
-- In college years, Jack Kerouac, beginning with "On the Road" and moving to " Dharma Bums," "Visions of Cody," "Big Sur," and "Dr. Sax." The whole beat category had the greatest single impact on me in the pre-Vietnam years. But if a single book of the batch has to be named, it's "On the Road." Not the best, but the one that put the rest on the map.
— young adult, Thoreau's "Walden Pond," "Civil Disobedience," and essays
— after 40, Jerry Mander's "In the Absence of the Sacred"
•
Thomas Mann's " The Magic Mountain
Arthur Koestler's The Ghost in the Machine,
Thomas Kuhn's "Scientific Paradigm"
•
Ishmael by Daniel Quinn
Woman by Natalie Angiers
Slapstick by Kurt Vonnegut
•
Birdsong, Sebastian Faulks
The Killer Angels, Michael Schaara
Nory Ryan's Song, Patricia Reilly Giff
•
the truly disadvantaged by william julius Wilson
my varian microeconomics textbook
catcher in the rye.
•
Forming my world view huh?
Well, just to warn you, you're not going to get my favorite books or one's that I would necessarily recommend to others,
Respond back if you meant novels, more contemporary works, or were looking for an answer with greater utility. I can make lists all day.
but answering the question as literally as possible...
Friedrich Nietzsche - Beyond Good and Evil
Gottlieb Frege - The Foundations of Arithmetic
Emile Durkheim - The Elementary Forms of the Religious Life
•
HARD QUESTION, perhaps:
El Quijote
Proust's In Search of Lost Time
Neruda's Canto general.
However
Dostoevsky's Crime and Punishment
The Arabian Nights
Mann's The Magic Mountain
Plato's Dialogues
Hesse's Siddartha
and much more. Take your pick, I can't.
•
nikos kazanzakis, Report to Greco
tolstoy, war and peace
michel foucault, the birth of the clinic
•
Camus The Stranger (big bang in high school, not sure how i came across it but remember my father recommending i put it aside and read augustine instead)
Aristotle Poetics along with Pre-Socratic fragments (freshman year, raptured by how the ancients put the world together)
Henry James Portrait of a Lady (while hitchhiking through europe and sleeping in train stations, it emboldened me to think i could put my own life together how i pleased. tho, when i reread it in my 40's it was an entirely different book)
•
Malcolm X Speaks (the first book I ever read that talked about a world as I saw it—found it when I was about 18)
Mao Tse Tung Talks at the Yenan Forum on Literature and Art (actually the book is Mao on Lit and Art. But the essay was most important. It spoke to questions I was trying to solve within my art as a young artist. Then I began to get into how he is really exploring questions of work in a united front under the leadership of the proletariat. I literally read the cover off the book I read it so many times)
Dictatorship and Democracy and the Socialist Transition to Communism by Bob Avakian. Though this is a very recent book it is quit challenging and it encouraged me to deeply question some fundamental assumptions that I had held about Marxist theory and practice.
Because I have trouble counting, I want to put Beloved by Toni Morrison on the list. It is the most amazing piece of literature ever written. It doesn't form worldview in quite the same way as "political theory" but I wouldn't be the same person without having read this book.
•
geneaology of morals -- nietzsche
epitaph of a small winner -- machado de assis
birds of america -- lorrie moore
•
The Second Sex, Simone de Beauvoir
Fanshen, William Hinton
Constantine Cavafy, Poems
•
It's tough to narrow it down, of course. I guess The Invisible Man, The Bright Shining Lie (Neal Sheehan as I recall) and A Room of One's Own. As achild I read everything James Thurber wrote several times over. So I guess that would count for the absurdist streak that still reigns over all --but the formative stuff was all about injustice and deception.
•
The Iliad/The Odyssey
The Book of Job
At 42, Jane Jacobs, Systems of Survival
When I was 17, Joseph Conrad, Victory
When I was 27, Kingsley Amis, Lucky Jim
•
this is a difficult request. my list isn't very stable. three books i keep returning to are,
society of the spectacle by guy debord
illuminations by walter benjamin
and lastly the publications of semiotext(e), particularlly the foreign agents series. these little books are wonderful. favorite titles include, speed and politics by paul virilio, nomadology by deleuze and guattari, communiist like us by negri and guattari. if i had to reduce this down to one book it would be the recently published hatred of capitalism/a semiotext(e) reader, edited by chris kraus and sylvere lotringer.
a bonus pick hit just for the pleasure of the rant is t.a.z. the temporary autonomous zone, ontological anarchy, poetic terrorism by hakim bey
•
the Torah
The writings of Rumi
plays of Shakespeare
most recently -
Golas' The Lazy Man's Guide to Enlightenment
a while ago
Watzlawick, Weakland, Fisch - CHANGE
and a long time ago
The Wind and the Willows
•
samule beckett murphy, molloy, waiting for godot
•
Richard Dawkins- The blind watchmaker
Edward O. Wilson- On human nature
Steven Pinker- The language instinct
•
A New Kind of Science by Stephen Wolfram
Ceremony by Leslie Marmon Silko
The Soong Dynasty, by Sterling Seagrave
•
I guess I'd really have to say that the Lord of the Rings trilogy was huge for me. I know that's not massively intellectual but it was the first time I cut class (stayed in the dorm 3 days and devoured the whole thing). It shaped my views about courage, among other things. It's so pop now that it may not count.
More seriously speaking, you are probably going to chuckle, but Alan Watts' The Book on the Taboo against Knowing Who You Are was seriously formative. Going back earlier still, Stranger in a Strange Land was a huge deal when I was a teenager, and I've re-read it several times since. Finally, Virginia Woolf, To the Lighthouse.
I could go on and on about formative fiction but somehow I suspect that's not where you're going with this. Discovering magical realism as a genre was almost as important to me as discovering science fiction. My favorite fiction authors are Louise Erdrich, Charles De Lint, and Sue Miller at the moment.
As a reader of plays it's hard to separate books out.
•
Hmmmmm, that's tough, but this morning I'll go for
1. Ulysses, Joyce: made me realize how vast eternity is if one day can be so large
2. St Joseph Sunday Missal, the standard Amercican Catholic prayer book of the 50s and 60s and likely still. Catholics didnt read the Bible as such, so the Sunday Gospels and Epistles (Latin facing English) are all upbeat New Testament stuff and I was largely unaware of the violent, vengeful, nasty God of the Old Testament. Jesus still sounds good, if you actually look at what he says.
3. Lolita, Nabokov. At 20 I was only dimly aware of the scandal of older Hum with teenie Lo: the fun of the language and dark hilarity of the hero were enough to tip me permanently into life as satire.
•
Bible
Invisible Man
One Hundred Years of Solitude
•
Thought and Action by Stuart Hampshire
The Hidden INjuries of Class by Sennet and Cobb
Capital by Karl Marx
The Informed Heart by Bruno Bettelheim,
oops over already and that does not include fiction and works about love, sex and etc.
•
I guess Operating Manual for Spaceship Earth qualifies.
That's one.
Discovering Paul Valery's notebooks and M. Teste was monumental.
That's two.
In lieu of a third, you get the list including authors that were more affirmative than formative:
Borges (Labyrinth, Fictions)
Diderot (Jaques Le Fatalist)
Didion (everything, but especially White Album) and
Nabokov (Speak Memory if I had to pick)
Cortazar (Hopscotch)
wait, I forgot an entire category:
the classic dystopias I read in junior high:
Animal Farm
1984
Lord of the Flies
not to mention The Diary of Anne Frank ...
one more category:
the civil rights lit from the 60's:
Black Like Me (no one reads that or even knows about it any more)
Soul on Ice
Autobiography of Macolm X
They qualify as formative, but they never come to mind when I get these questions.
•
Crime and Punishment: the complexity of ethics
Anna Karenina: how tragic love is
Marjorie Morningstar: how not to marry a boring guy
•
off the top of my head i can think of john berger's ways of seeing. parts of the old testament are also pretty powerful to me. as are many companion books of feminist theology... i could say 'standing again at sinai' by plaskow.. and there were years of holocaust related books which informed my world view alot. it's hard to narrow it down... of course.. just here to help!
•
Fear of Freedom by Erich Fromm
Don Quijote de la Mancha by Cervantez
The Prince by Machiavelli
The Odyseey by Homer
•
"Sex, Time and Power" by Leonard Shlain
"Constantine's Sword" by James Carroll
"The Origins of Consciousness in The Breakdown of the Bicameral Mind" by
Julian Jaynes
"The Tao of Physics" by Fritjof Capra
"The Spell of the Sensuous" by David Abram
"The Holgraphic Universe" by Michael Talbot
•
The Count of Monte Cristo
A History of the 20th Century (still reading)
The Stranger
•
Michael Strogoff (Jules Verne)
Niels Holgerson's Wonderful Journey (Selma Lagerlof)
The Red and the Black (Stendhal)
•
As a child, I was mesmerized by fairy tales, Aesoph's ables and Greek mysthology, loved Tom Sawyer and the Wizard of Oz, books by Erich Kaestner, as well as a
bunch of Croatian books.
As a teenager, up to my mid twenties I was very drawn to dark, existentialist literature. My favorite book of all times is "The Return of Filip Latinovicz," a
brilliant Croatian book by Miroslav Krleza, the best author we ever had. Also, I was extremely shaken up by "Kinder von dem Banhoff Zoo" by Christianne F. And
for good reason.
Then much later the Tao Te Ching came my way and I immediately connected on it very deeply. Never been the same since. Guess Hesse's books also had a pretty
deep influence on my, particularly since my father was very fond of them too.
•
William James, The Varieties of Religious Experience.
Chogyam Trungpa Rinpoche, Shambhala: Sacred Path of the Warrior.
Isaiah Berlin, The Crooked Timber of Humanity
•
Gulliver's Travels
Don Quixote
Candide
•
"nine stories," j.d. salinger
"self help," lorrie moore
"the portable dorothy parker" (her fiction is grievously underknown and
under-read; focus is placed on her poetry, which indeed was witty and clever, but her fiction was so much more than that ˜hugely sensitive and insightful, as well as angry and politically/socially astute)
is it strange that these 3 "world-view forming" books are works of fiction? and not overtly political? nowadays, i'm reading more nonfiction than fiction, and almost everything i'm reading is politically oriented. but when i was a teenager/ college student, my leisure reading was fiction mostly.
when does a world view form, anyway? when are we officially finished forming one? i was fairly politically active in college; then i basically slept through the entire clinton administration, and through most of bush the elder, too; but in recent years i've read more and done more, in terms of politics and activism, than i ever had before. and i'd say i'm more to the left than i used to be˜or maybe it's that the democrats, in whom i used to place a decent amount of faith, are more to the right than they used to be. ˜when i went to sleepaway camp at age 12, there was a vegetarian meal-plan option, and i picked it. i'd never been a vegetarian before and hadn't realized i was about to become one. but when presented with the choice of a good diet with meat or a good diet without meat, there was, for me, no question. i've been a vegetarian ever since. you could say that the meal-plan option changed my world view by showing me that if i did not have to eat meat if i didn't want to, an idea that, at 12, i hadn't yet grasped on my own.
"fear of flying" was one more world-view-shaping book for me, when i was 17 or so. seriously. it's known for the sex but honestly it is not very sexy, in my opinion: it is an honest, well-written, well-woven story of family, partnership, religion, autonomy, monogamy, ambition, and how to survive these things.
•
Society of the Spectacle by Guy Debord
Circles of Confusion by Hollis Frampton
The Divine Comedy by Dante
Though the early Marx, Benjamin's essays and he Structure of Scientific Revolutions by Thomas H. Kuhn would be contenders as well.
•
I picked these because I was totally immersed in them (read them over and over and over) when I was very young. (I have a few books that I do that with as an adult too, but I don't think it's the same.) I actually don't know if these had any particular effect on my world view, but I figure they must have, because the exposure was constant and intense.
•
Before I could read: Goodnight Moon
Right after I learned how: a beautiful, large-format, illustrated Cinderella (I know. Yikes.) I don't know who the illustrator was or what the edition was. I could probably find out from my mother.
A couple of years after that: Mad magazine, supplied by my older brother
•
Narcissus and Goldmund
The Bible
A Soldier of the Great War
•
1. "A Pattern Language", Christopher Alexander et. al.
2. "On Growth and Form", D'Arcy Thompson
3. "Codex Seraphinianus", Luigi Serafini
•
it sort of depends on what stage of develoment of that view you are getting at. like the lion the which and the wardrobe has always been on my bookshelf since I was a kid. marshall mcluhan got me interested in what i do today . . . but now i don't find his books really relevant or even interesting. so i am not even sure how to answer this one, but here's a shot. i'm giving

1. The Clock of the Long Now: Time and Responsibility: The Ideas Behind the
World's Slowest Computer, Stewart Brand
2. The Society of the Spectacle, Guy Debord
3. Silence, John Cage
4. it's not a book but was like a book on tape for me - Laurie Anderson's box set
5. Andy Warhol Diaries
•
The Communist Manifesto _ Karl Marx and Friedrich Engels
Corazón de Piedra Verde_Salvador de Madariaga
Bersonism _ Guilles Deleuze
•
Doris Lessing, Golden Noteook
Jean Genet, Our Lady of the Flowers
Carl Schorske, Fin-De-Siecle Vienna
•
grimus by salman rushdie
the bluest eye by toni morrison
a people's history of the united states by howard zinn
•
mont st. michele and chartres adams first edition (the book)
a timeless way of building christopher alexander
essentials in education rudolf steiner
medium is the massage mcluhan
the idea of / lovers discourse roland barthes
•
Brave New World
Catch –22
A Portrait of a Marriage
•
Film as a Subversive Art-- Amos Vogel
The Origin of the Family, private property and the state-Fred Engels
Amazon Odyssey--Ti-Grace Atkinson
•
Fanshen by William Hinton
Black Like Me, John Howard Griffith
Trotsky (3 volumes) by Isaac Deutcher
Summa Theologica, Thomas Aquinas (sad but true--but it was a way of getting to Aristotle)
•
Hard to remember back to when my world-view was forming, but
here's some things that had some influence (in all cases there were probably several books by the same author involved, I've picked one)
Abbie Hoffman: Revolution for the Hell of it
Hunter Thompson: Fear and Loathing on the Campaign Trail
Noam Chomsky: The Chomsky Reader
Then there's the books that started my obsession with quantum mechanics,
like Werner Heisenberg's "Physics and Beyond", but that's kind of a different story...
•
A Tale of Two Cities, Charles Dickens
Blood Meridian, Cormac McCarthy
The Electronic Word, by Richard Lanham.
•
Baghavad Gita
Stranger in a Strange Land (but only until I reached the age of 25)
100 Years of Solitude
•
Turning The Tide, Noam Chomsky
The Selfish Gene, Richard Dawkins
Homage To Catalonia, George Orwell
•
A Heartbreaking Work of a Staggering Genius by Dave Eggars
Multiple Intelligences by Howard Gardner
Son Rise by Barry Kaufman
•
The Grapes of Wrath
The Diary of Anne Frank
Great Expectations
•
Walden (pond) h.d.thoreau
Lipstick Traces, greil marcus
Max Jamison wilford sheed
•
Melville, Moby-Dick (the power of metaphor/ambiguity)
Gaddis, The Recognitions (the place of artistic creation w/r/t forgery)
Joyce, Ulysses (structure & style, design)
•
Taylor Caldwell's Captains and Kings
Leon Uris's QB7
Orwell's Animal Farm
•
The Iliad by Homer
War and Peace by Tolstoy
The General in His Labyrinth by Gabriel García Márquez,
all because they take the long view on human nature.
•
Lao Tzu, Tao Te Ching
Albert Camus, The Outsider
Donna Haraway, Simians, Cyborgs and Women
•
When books were still able to rock my world - that was in my teens.
So the first most shattering experience with reality (in Germany) was the follwing book I read in high school:
no1
Christiane F. – Wir Kinder From Bahnhof Zoo
(10 years later they made it into a stupid film)
much later: no2
Sculpting in Time, Andre Tarkovsky
much much later: no3
"The Book of Kings vol 2y" – Klaus Theweleit
ex aequo:
The Telephone Book – Avital Ronell
•
1. Marx, German Ideology
2. EP Thompson, Making of the English working class
3. Raymond Williams, Marxism and Literature
4. Ferdinand Lundberg, The Rich and the Super Rich
I'm not sure that the last holds up but I remember being affected by it in reading it in the late 1960s when it first came out.
•
thomas kuhn, structure of scientific revoultions
john donne, devotions
william burroughs, naked lunch
•
Gulliver's Travels - Johnathan Swift
Gödel, Escher, Bach - Douglas Hofstadter
Prometheus Rising - Robert Anton Wilson
•
for my early self
chronicles of narnia or the hobbit
for my college self
left hand of darkness
for my grad school self toss up between
discipline and punish:the birth of the prison, michel Foucault and
gender trouble, Judith butler
also: jeanette winterson's, the passion
•
Autobiography of Malcolm X
Summerhill
We the People, Leo Huberman
Golden Notebook
History of the Chinese Cultural Revolution, Jean Daubier
•
A Brief History of Everything, Ken Wilbur
The Hydrogen Economy, Jeremy Rifkin
Understanding Media, The Extensions of Man, Marshall McLuhan
The Information Age: Economy, Society and Culture, Volume II (The Power of
Identity), Manuel Castells
•
L'étranger, Camus
Neuromancer, Gibson
Distinction, Bourdieu
•
groups. for shaping how i see and interact with the world, i have 5. aside from the first they're in no particular order.

1) "men in dark times" by hannah arendt
2) "italian folktales" by italo calvino
3) "waiting for the barbarians" by j.m. coetzee
4) "the education of henry adams" by henry adams
5) "self-reliance and other essays" by r. waldo emerson
•
Movement for a New America
Brecht on Theatre
The Free-Lance Pallbearers (Ishmael Reed)
•
Making of the English Working Class by EP Thompson
Isaac Deutscher's biography of Trotsky
Catch 22 by Joseph Heller
•
Karl Marx, The 18th Brumaire of Louis Bonaparte
George Eliot, Middlemarch
Stephane Mallarme, Collected Poems
•
CS Lewis Narnia titles
How to Lie With Statistics
Austen/Pride and Prejudice
...Shakespeare, Kafka, Machiavelli
•
A giacometti portrait
Hemmingway's "In our Time"
and maybe Ulysees.
•
Proust, La Recherche;
Benjamin's Illuminations;
Flaubert'sSentimental Education.
•
Zen Mind, Beginners Mind - Suzuki Roshi
A General Theory of Love - Dr. Thomas Lewis
Stranger in a Strange Land - Heinlein
Ficciones -- Jorge Luis Borges (in college)
Breakfast of Champions -- Kurt Vonnegut (in high school)
Alexander and the Terrible, Horrible, No Good Very Bad Day -- Judith Viorst
(as a youngster)
•
Childhood's End (Arthur C. Clarke)
On the Genealogy of Morals (Nietzsche)
Crash (J.G. Ballard)
•
a cool million by Nathaniel West
100 years of solitude, Marquez
Edie: an american biography. (edited by George Plimpton)
•
The Fourth Way - P.D. Ouspensky
The I Ching
Brother Karamazov – Dostoevsky
•
Unbearable Lightness of Being - Milan Kundera
Portnoy's Complaint – Philip Roth
We Would Like to Inform You That Tomorrow We Will Be Killed With Our Families
Philip. Gourevitch (non-fiction about genocide in rwanda in '94)
•
Three books that have influenced my current weltanschauung (and when I read
them):
1. War and Peace by Leo Tolstoy (summer 2003)
2. American Woman by Susan Choi (winter 2004)
3. The Island at the Center of the World, by Russell Shorto (fall 2004)
•
Jürgen Habermas: The Philosophical Discourse of Modernity;
Raplh Elison: Invisible Man
Harold Cruse: The Crisis of the Negro Intellectual
•
I chose my three on the basis that I already get
unrestricted access to the bible and shakespeare and maybe
Freud thrown in... is that a deal??
The Alexandria Quartet. Lawrence Durrell. Actually first
published as four books initially...but also published as a
single volume very commonly..so I claim as one. Same story
four perspectives is not the same story
On Not Being able to Paint. Marion Milner. A diary of her
giving up trying to paint and draw according to
´'instruction manuals' and embarking on a road of art self
therapy.
Roland Barthes by Roland Barthes. (Only read in
translation) stands in for all his writing that affected me
enormously as a student.
•
charlottes web,
Siddhartha
no exit
•
gaston bachelard, the poetics of space
salinger, catcher in the rye
nabokov, Lolita
•
T. H. White, The Goshawk
Anja Meulenbelt, The Shame Is Over
Aldous Huxley, Point CounterPoint
•
Travels With Charley
The Doh of Homer
Hiroshima
•
1. Jonathan Livingston Seagull - Richard Bach
This is a tiny little book with an immense, immeasurable content. You read it in one breath, however, you constantly need to go back over and over again to "soak" dialogues/thoughts. It is about courage to be different, to be an early bird, to be considered and regarded "odd", weird, loose cannon, you name it. I have read it long, long time ago in Belgrade while I was in my high school, and believe you or not, I still remember reading it, the excitement to get to the end of the book. I may like this book so much as it reflects my own feelings about being brave to be different, in thinking, dressing, whatever, but still keep your integrity, passion, and take responsibility for this oddity that people perceive about you.....finally it also speaks about the price that each person has to pay to be what he truly believes in and not bend to the formality of the society. A lovely book, you should read it if you have not already, only about 100ish pages.
Little Prince - Antoine de Saint Exupery
Another, little gem, written for kids apparently, however meant to be read by adults. This book has thought me about the value of friendship, and what each side has to give for friendship. It is not something as granted! A friendship is like a rose, as Little Prince was told, you have to water it to keep it alive. We so frequently take friendship for granted, and yet there is somebody out there who may be waiting for our call, a sympathetic ear etc. Also, it has thought me that in a relationship, any date, one should be punctual and this is for the following reason, as a Rose has told to Little Prince .....you should come as you have told me, not with such long delay. I have prepared my heart for you, and I have been excitingly waiting for you for hours before the moment you were supposed to come. My excitement has been building prior to that hour. If you do not come as
promised, I will be disappointed, and worse, I will never know when to prepare my heart for you, so when you come I will be indifferent. These are not the actual words, however this is a message that has been living with me ever since I read the book...again in my high school days. As a matter of fact, I was with a friend in Boston in February, and I brought myself the book in English.
3. Difficult decision for the third place, I am in between Demian - Herman
Hesse and Crime and Punishment – Dostoyevsky I will tell you about both. Demian - my high school favorite, it tells you about the magic and power of your wish! If you wish something deeply, deeply, from the heart and you never, ever has any doubts, not even for a split second, it will happen, it will occur, you will make it. Guess why it was my high school favorite.....I would meet a guy that I would like, he would not like me, but I would implement the advice from Demian......I will leave odds of my success to tell you in person.
Crime and Punishment - I love that book for the way it makes you feel about
the poor, underprivileged people./ I just loved Raskolnikov, the murderer, and Sonia the prostitute. My whole heart went for them. I guess this book has thought me that not everything is black or white when people are concerned. I know that I may sound very opinionated on many occasions, however, believe me, I do not judge people for what they are doing. I could only say that I do not like it and would not do it + everybody, everybody, including the worst murderer, still has a bit of something nice, it is up to other people to find out about it......if you do not believe me than go and read Steppenwolf by Herman Hesse.
•
The Assistant, by Bernard Malamud
In Our Time, by Ernest Hemingway
A Sentimental Education, Flaubert
Sadly also, Breakfast of Champions, by Kurt Vonnegut
•
bible
san mao ("three hairs")--chinese comic about impoverished, malnourished, semi-bald boy
the decisive moment--Henri Cartier-Bresson
•
Rudolf Otto's "Idea of the Holy" is hard to find these days, but was influential in terms of seeing "holy" as a broader thing than just Christianity.
I remember Pearl Buck's "The Good Earth" moving me a lot in high school; made me think about all the development and urban sprawl issues more.
"Kenny's Window" by Maurice Sendak has come back to me again and again with different layers of meaning poking through.
•
The Bible
The Fountainhead (Ayn Rand
The Kama Sutra
•
To Kill a Mockingbird
The Sound and the Fury
Henderson the Rain King
•
"Beat The Turtle Drum" (a "young adult" book) — Life sucks, and people you care about die.
"The Grapes of Wrath" — Life sucks, then you either die or work much too hard.
"Blown Sideways Through Life" — Work sucks, and it can always suck more.
•
The Hitcher's Guide to the Galaxy, because it made writing seem fun and easy
Moby Dick, because it made writing seem laborious and futile
The Odyssey, because it is better told than written
•
Saul Bellow: Humboldt's Gift
Virginia Woolf: To the Lighthouse
Charles Dickens: David Copperfield
•
The Death and Life of Great American Cities. Jane Jacobs
Catch-22
Advertising the American Dream
Lies My Teacher Told Me
•
as for 3 books forming my "world view" that's hard to answer i guess (maybe easier when aimed at truer Young People?) so i will maybe swipe at a broad interpretation and guess The Little Engine That Could, Franny & Zooey, and a third to hopefully be determined by the end of this email.
let's see, my third. maybe the jungle? i'm having an awful time placing myself back in time. perhaps i'm trying too hard
•
1. Georg Lukacs, "The Theory of the Novel"
2. Jacques Derrida, "Limited Inc"
3. Woody Allen, "Without Feathers"
(postscript: oh, and of course Leviticus.)
•
When I think about the part books played (and still play) in forming my world view, I have to think about them as tethered to a set of circumstances. It is impossible to say, for example, whether it was Gardner's Art Through the Ages that awakened my passion for visual art, or my teacher Gretchen Whitman, who introduced the book to me and led me through it.

The book is part of a matrix that is difficult to parse. How is one's world view formed? Certainly books are a part of the process, but maybe they function more as "tools" then as "beings." Insofar as they are extensions of the people or circumstances that drove us to them. With this in mind, it's not surprising that very few of these lists are the same.

It's interesting that nobody confesses that children's books formed their world view. I was profoundly influenced by the books I read when I was a child. The Little House on the Prairie series, and the Wizard of Oz still resonate with me. Dorothy and Laura Ingalls were pioneers—girl scouts, who were always prepared and never complained. They were independent, pragmatic survivors. I'm not saying this is the best collection of virtues one could strive for, but, nevertheless I recognize them in myself and think, to some extent, they were engendered there by those books. Also, I must mention the fantastic strangeness of Dr. Seuss (who prepared me for surrealism), Maurice Sendack, Shel Silverstein, The Giving Tree, Grimm's Fairy Tales, Hans Christian Anderson.

Children's books are there at the beginning, digging into our consciousness. The fact that children must, initially, be read to, illuminates something about how the book functions for humans. My son is 14 months old and he loves books. That is because his grandmother sat down with him when he was six months old and patiently read to him. She is a kindergarten teacher, so she is skilled at reading to children. She can do funny voices and such. My son doesn't know how to read, he barely has a notion of what story is, but his grandmother taught him that when you open a book and turn its pages, something magical happens—characters, voices, colors—I think he has a given him a vague sense of meaning. My son understands books as ojects printed with symbols that can be translated and brought to life by a skilled reader. He likes to sit and turn the pages of his books and study the images. He has a relationship with books, but he wouldn't have that if someone hadn't taught him. My point is, even after you learn to read, the book is still part of a complex system of relationships. It is almost a matter of chance, in some ways, which books are introduced to you and opened to you by someone.

I think people who are resistant to electronic books worry that this intimacy will be lost in a non-paper format. But clearly, it's not the object itself, it's the meaning brought to it by and through people. The medium won't really change that.

Post childhood influence goes to Gabriel Garcia Marquez's 100 Years of Solitude. And the book of Ecclesiastes, which I read during a particularly disturbing and enlightening business trip to Hong Kong in the late 1980's. I read Ecclesiastes several times during that three week trip, always late at night alone in my hotel room while eating spicy Indian food. I don't know if it was the food or the book, but I would have the most astounding nightmares after those sessions.
•
Graham Greene once wrote that "it is only in childhood that books have any deep influence on our lives," and in that spirit I'd have to answer honestly that the list would have to include:
Jack London's The Sea Wolf
Palgrave's Golden Treasury
Howard Fast's Citizen Tom Paine
•
There was one book that came to mind immediately as a transformative book : Love's Body by Norman O. Brown. There are other books that I can think of as extremely enjoyable (100 Years of Solitude) or books that definitely shaped my thinking ( Childhood and Society by Erik Erikson; I and Thou by Martin Buber). But, at this moment, only Love's Body was "crucial".
•
Tao te Ching, by Lao Tzu
The Animal Rights Handbook, by Linda Fraser (have read other material since
buying this book at 16 but it was the most revolutionary - and shocking - to me because it was my first on the subject)
Frog and Toad are Friends, by Arnold Lobel
•
women's room by Marilyn french
middlemarch by george eliot
surfacing by margaret atwood
or more recently
middlesex by jeffrey eugenides
•
Lord of the Rings
Redwall (by Brian Jacques)
The Bible
•
urgent? is the book dying out that quickly?!?
jeez. in the interest of diversity, i'll name 3 philosophy books that have influenced my thinking; otherwise, i'd have a hard time answering such a tough and broad question:
kant's critique of pure reason
schopenhauer's the world as will and idea
kierkegaard's fear and trembling
•
Great Expectations by Charles Dickens
Dispatches by Michael Herr
The Things They Carried by Tim O'Brien

Sorry for the Vietnam focus, but I think both books belong on my list. The Herr because it so deftly lays out the folly of most wars, and the O'Brien because of what he says about more personal things, like love and courage.
•
Kind of like picking the three most important dandelions in a field, but:
Dune, Frank Herbert
The Essential Foucault
JM Coetzee, Waiting for the Barbarians
•
okay, great, interesting question. I'm not sure i have 3, but i'll tell you what i can.
First, my favorite book of all time, and crucial to forming, or better yet, clarifying or explaining to me my existing worldview, is
Sometimes A Great Notion by Ken Kesey.
Also, The Sandman graphic novels by Neil Gaiman.
ummmmmmm...
Really not sure otherwise. i hope this helps. the Kesey is very true.
•
the toughest part is getting this down to three. to do so, I will avoid the cliche of The Bible, because that book was indirectly crucial; i think judaism in general was more crucial than the bible itself.
so I will say:
Moby-Dick by Melville.
Sacred Fragments, a book about Judaism by Neil Gillman
Greatest American Leaguers, a YA book about baseball
•
1) To Kill a Mockingbird
2) Brothers Karamazov
3) Old Testament
•
Burnett, The Secret Garden
Roth, Portnoy's Complaint
Saramago, The Stone Raft
•
The Bible
Anna Karenina
Johnny Learns to Type
•
The User Illusion -- Tor Norretranders (about consciousness)
The Path of Blessing -- Marcia Prager
Moby Dick -- Melville
•
"Hiroshima" by John Hersey
"Ishmael" by Daniel Quinn
And third place is a dead heat between:
"An Actor Prepares" - Stanislavksi in combo with "Respect for Acting" - Uta Hagen; all of my high school text books in physics, chemistry, biology, geology, geography, environmental science and
calculus; and The Complete Works of Shakespeare.
If I have to pick, I'd say the textbooks more than anything else. If textbooks don't count, let's call it Stanislavski because he taught me how people work on the inside.
•
- The New Testament
- The collected writings of Bertolt Brecht
- Howards End by E. M. Forster
•
Howard Zinn: A Peoples History of the United States;
Where do I come from? (a sex-ed book for children, my mom gave it to me as a young kid, and I think it was fundamental in helping me have an educated and appropriate understanding of the process of reproduction from a young age);
English Grammar for students of Russian (without this book I wouldn't be where I am today)
•
SIX NONLECTURES BY ee cummings
NEW YORK TRILOGY by Paul Auster
DESERT SOLITAIRE by Edward Abbey
•
The Divine Comedy--Dante (does that count as 3 or 1?)
Various dialogues by Plato (apology, meno, republic) Machiavelli's 'The
Prince'
1984--George Orwell--my world view has been much more laden with
conspiracy theory after this
People's History of the US--Howard Zinn
If This is a Man--Primo Levi
Frames of Mind:The Theory of Multiple Intelligences--Howard Gardner
•
Ficciones – Borges
Allegra Maude Goldman - Edith Konecky (precocious Jewish girl growing up in Brooklyn)
Little Women - Alcott
•
-Twelfth Night because of what it says about sadness
-Yeats complete poems because it's Yeats complete poems
-Frannie and Zooey because it's comforting
-Waiting for Godot because I didn't realize that people talk different than they think
-War and Peace because if it were the only book in the world that would be fine
-The ecclesiastes part of the bible and some of the psalms
-The Lives of the Great Composers because it shows that good artists can come out of any era of history
-Reflections in a Golden Eye because it is possible to explain a certain aspect of the human psyche so exactly that there is no other way to explain it
-Winnie the Pooh because of what it says about anxiety
-The Aenied because I had to read the fucking thing in latin and the words are out of order
-Rimbaud's complete poems because he STOPPED writing when he was 24
-Sickness unto death because of what it taught me about sex
-To Kill a Mockingbird because it actually isn't cheesy
-Bonjour Tristesse becuase it was written out of revenge
-A Moveable feast because it taught me how to travel and because it's so mean
-Dubliners because every playwright has to read that
•
1) Geanology of Morals (F. Nietszche)
2) Being in Time (Heidegger)
3) Wasteland (Eliot)
4) Crime and Punishment (Dosto)
•
The Origin of Species – Darwin
Dr. Dolittle – Hugh Lofting
A Book of Nonsense – Edward Lear
•
Your questions got me thinking about certain books over the years. I stand by my earlier claim that it was the totality of many many books that did the job on me. But, still, there were a few, especially some very early ones that got me thinking one way and not another.
For example, the first adult book I read all the way through -- maybe at age 4 -- was my father's copy of Edith Hamilton's Mythology. I originally read it because I had gotten interested in the ancient Greeks (he was quite interested). But the last part of the book contained Norse myths and these were in some cases similar to the Greek ones. This got me to realize that these were just stories and needed more than claims to back them up. This helped tremendously in resisting the Bible during later attempts to force this on me.
Another early book was a long one, also my Dad's, Breasted's Ancient Times, maybe read at age 6 or 7. Again, I originally started reading it because I though ancient (and "lost") civilizations were cool (and loved the different architectures, etc.). But, I started to realize that human beings are driven to similar forms under similar conditions, etc. This led me to Anthropology later on.
A Life Magazine on the Holocaust (published in 1945, but I saw in in 1947 at age 7) completely horrified me, and made me afraid of adults to this day (and rightly so). This was likely one of the earliest insights and shocks that motivated my later long standing interests in helping children to think better than most adults do today.
Willi Ley's Rockets, Missiles and Space Travel around age 8 had a big effect. One memory from this book was the strange idea that you couldn't just aim a rocket at the planet you wanted to go to, but had to create an orbit for the rocket that would cause it and the planet to meet many months in the future. I can't quite explain why this had such a big effect on me.
Science fiction, especially of Robert Heinlein, A. E. van Vogt, etc., had a huge effect, and got me to read many deeper books, like Korzybski's Science and Sanity.
To have a conversation with a professor who didn't like grad students but did like McLuhan, I spent the better part of the summer of 67 really understanding Gutenberg Galaxy and Understanding Media. This was one of the biggest most useful shocks I got from a book.
Marvin Minsky's Computation: Finite and Infinite Machines had a great effect on getting me to think more mathematically about computing (maybe 1968), and this led to McCarthy's metadefinition of LISP in the LISP 1.5 Manual (a book of sorts), which was the key to really inventing objects "right".
Posted by at 05:06 PM | Comments (18)
tags: Thought Experiments , book , books , culture , ebooks , history_of_the_book , literature , print_culture , reading
Bob talks about the book as metaphor. It is the thing that does the heavy lifting, a technology that allows us to convey our thoughts through a concrete vehicle. This site looks at how that vehicle is changing as a new electronic means of conveying written information begins to come of age.
When asked to imagine a metaphor for "the book," we come up with something more organic, a lumbering behemoth with a hundred arms, waving anemone-like through the air to catch out particles of human discourse. The creature has some kind of hair or fur entangled with innumerable flotsam and jetsam. It is buzzing with attendant parasitical organisms, and encrusted with barnacles. To ask if the behemoth has a future is not the right question because the book, as we are picturing it in this analogy, is an immortal. The electronic incarnation of the book does not kill the old behemoth, but rather becomes part of it.
In his afterword to "the Future of the Book," Umberto Eco noted that:
"In the history of culture it has never happened that something has killed something else, something has profoundly changed something else." We are interested in the nature of this change as it relates to the book and its evolution.
To examine this heavy lifting device, to define and to understand this aggregate behemoth is the project of our "future of the book" blog. To begin, we have initiated a few thought experiments and put forth several questions that we hope will engender productive discourse. We welcome ideas and suggestions for future experiments.
Go to Thought Experiment #1: Three Books That Influenced Your Worldview
Posted by Kim White at 10:33 AM | Comments (0)
tags: Blogosphere , General , Thought Experiments , blogs , book , books , ebook , ebooks , history_of_the_book , the_form_of_the_book , the_networked_book