There's a surprisingly intriguing exchange in a recent Bookworm program, where Michael Silverblatt interviews Françoise Mouly about her new line of children's books, a spinoff of the Little Lit books she's been putting out with Art Spiegelman. Not surprisingly, Mouly ran into resistance from established publishing houses when trying to put out the sort of books she was interested in; she took matters into her own hands, and started her own publishing house, Toon Books. In the interview, Silverblatt asks her about the psychology behind children's book, a subject she's thought about in detail:
FRANÇOISE MOULY: We're being told certainly when we move around in the world of children's book publishing that, you know, kids are into fantasy and you have to stimulate the imagination. And actually when I was doing this I learned so much that educators and teachers and attentive parents know: the opposite is true. Kids live in the world, and what they want, and certainly what they want from their books, they want order. And they want a way of naming things. And they want to be able to organize what is perceived as this chaotic series of sensory input into something that makes sense.

MICHAEL SILVERBLATT: In at least two of the books, and many children's books besides, I recognize that craving for order is matched by the threat of chaos. What would happen if the child had its own way, or what would happen if chaos, say in the form of The Cat in the Hat, were to visit and gain access when the sources of order, the parents, are not at home. And so in another in the first series of books, Otto's Orange Day, Otto gets only one wish from a genie, and Otto's favorite color is orange. And so everything turns orange, and the story is – you see, I didn't realize this before – implicitly about what would happen if the child were to get his own way in everything. It's very, in its way, secretly authoritarian . . .
(The program can be listened to in full here.) The issue of control that Mouly brings up is interesting to me: it seems intuitively correct that children want a sense of order and control over the world in books. I'm curious what happens if we look at adults as well as children, especially in a world in which the book is being radically reshaped. Are we reticent to accept new forms because we still need this sense of control? A book on a computer screen is profoundly ambiguous: we have no sense of how long it might be, or where its boundaries are when it contains hyperlinks. We can't control an electronic book in the same way that we could control a book in our hands when we were children. A question, then, which isn't meant as rhetorical: is it childish to still want to do so?
Posted by dan visel at 5:26 PM | Comments (4)
tags: books , child , children , control , françoisemouly , michaelsilverblatt , psychology , toonbooks
More fun with book metadata. Hot on the heels of Bkkeepr comes Booklert, an app that lets you keep track of the Amazon rank of your (or anyone else's) book. Writer, thinker and social media maven Russell Davies speculated that he'd love to have such a thing for keeping track of his book. No sooner was this said than MCQN had built it; so far it has few users, but fairly well-connected ones.
Reading MCQN's explanation I get a picture of Booklert as a time-saving tool for hypercompetitive and stat-obsessed writers, or possibly as a kind of masochistic entertainment for publishers morbidly addicted to seeing their industry flounder. Then perhaps I'm being uncharitable: assuming you accept the (deeply dodgy) premise that the only meaningful book sales are those conducted through Amazon, Booklert - or something similar - could be used to create personalized bestseller lists, adding a layer of market data to the work of trusted reviewers and curators. I'd be interested to find out which were the top-selling titles in the rest of the Institute's personal favourites list; I'd also be interested to find out what effect a few weeks' endorsement by a high-flying member of the digerati might have on a handful of books.
But whether or not it is, as Davies asserts, "exactly the sort of thing a major book business could have thought of, should have thought of, but didn't", Booklert illustrates the extent to which, in the context of the Web, most of the key developments around the future of the book do not concern the form, purposes or delivery mechanism of the book. They concern metadata: how it is collected, who owns it, who can make use of it. Whether you're talking DRM, digitization, archiving, folksonomies or feeds, the Web brings a tendency - because an ability - to see the world less in terms of static content than in terms of dynamic patterns, flows and aggregated masses of user-generated behavior. When thus measured as units in a dynamic system, what the books themselves actually contain is only of secondary importance. What does this say about the future of serious culture in the world of information visualization?
Posted by sebastian mary at 11:00 AM | Comments (12)
tags: Web2.0 , booklert , books , metadata
The future has only been a topic of interest for a relatively short while.
For most of time the future was likely to be pretty much like the past except we'd be dead then and replaced by replica offspring - same job, same village, same stories. Utopia was in heaven not a century hence and the gods were our time lords. When exactly did we start to picture fantastical possibilities to come? I grew up in a generation where everyone looked to space travel and videophones around the corner with excitement and trepidation. Tomorrow's World was a BBC TV show where bizarre prototype inventions were revealed and we prepared to live on capsule meals and drift around our (bookshelfless) spacepods in smooth lycra jump suits.
Now we don't expect to wait for new gizmos. The Millennium celebration led to more futuregazing of the glibbest kind. Everywhere were teams of youngsters singing hymns to a harmonious, multicultural, tolerant tomorrow. Then 9/11. And in 2008 the whole planet is fretting as a new day suddenly dawns of rising food prices and sea levels. Tomorrow has come after all rather suddenly and it isn't smiling.
In this context The Book of the Future sounds like some superheroic accoutrement, nostalgically space aged, something Batman keeps tucked down his utility belt, a magical entity that might just help to save the planet: a bleeping symbol of meaning and quality in a chaotic, cruel world.
O, all powerful Internet, come to my aid! I'm in need of further reading on the history of the future.
All suggestions welcome.
Posted by chris meade at 4:34 AM | Comments (8)
tags: books , future

I want to give a shout out to a wonderful new project by a dear friend of ours. So When Are You Going to Retire? is -? or will be, or is in the process of becoming -? a book exploring questions of age, work and identity through the stories of people over 80 who continue, against the odds, to work for a living. As of very recently, the author, Ashton Applewhite, has begun documenting her research on a very attractive new weblog, and is inviting readers, writers and experts in the field to join her in conversations and story sharing that hopefully will shape the book's development. In an email, Ashton explained to me why she's doing this:
I'm a generalist writing about a broad topic: people in their 80s and 90s who are still in the workforce, and what we can learn from them. Following on the Institute's work with Siva and Mitchell Stephens, I'm excited about using the blog as a mechanism for thinking out loud as I go through my material, formulate the themes of the book, and write the proposal. I think that ongoing feedback from experts (gerontologists, social scientists, demographers, etc.) and discerning readers will sharpen and inform my thinking -? in other words, that the network will help me build a better book. I also think i'll end up with a valuable platform for leveraging and disseminating my work over the long run -? one that could radically revise conventional notions of shelf life. Cutting Loose, my book about women and divorce (HarperCollins, 1997) is still in print; imagine what sales would look like if it were at the hub of an ongoing social network, and what a rich site that would be?
Though this isn't an officially Institute-sponsored project, we've done a fair bit of kibbitzing from the sidelines on the conceptual layout of the site and on general strategies for writing it (this being Ashton's first foray into blogging). We're also brainstorming with Ashton on that most crucial of issues: building an audience. Most of our networked book projects have been on technology or media-related subjects that naturally appeal to online readerships and get picked up easily in the blogospheric grapevine. Ashton's book doesn't have such an obviously built-in wired constituency, although its potential readership is far broader and more diverse than that of any of the works we've published. I imagine it will be a gradual, word of mouth kind of thing.
So check out Ashton's rich and inviting site, join the conversation, and spread the word to anyone you know who might be interested. If you know of any specific sites or online communities that Ashton might want to connect with, let her know through the "email me" link near the top of her site. There's already quite a lot to delve into since Ashton's been blogging under the radar for the past several months, cutting her teeth on the form and piling up some wonderful stories (many of which you can listen to in audio). Help start building this network, and this book.
Posted by ben vershbow at 1:18 PM | Comments (4)
tags: Blogosphere , books , collaboration , publishing , socialnetworks , the_networked_book , writing
If you're in the New York area, don't miss this. Friday, March 21, 2008, 7-9pm - ?New York, NY - ?125 Maiden Lane, 2nd Floor.
FOR ONE NIGHT ONLY: Step inside three books, drink free beer and wine, and experience the future of the book: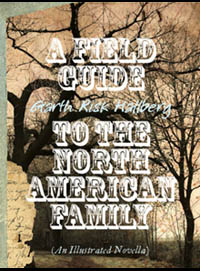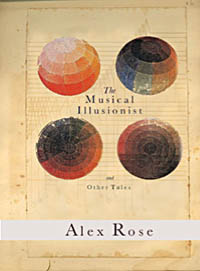 Mark Batty Publisher, Hotel St. George Press, the Institute for the Future of the Book, and the Lower Manhattan Cultural Council's Workspace Writers Residency program offer a night of multi-media readings that invite attendees to step inside books, celebrating how new media and traditional publishing fuse to create innovative projects that are more than "just books." On this night, authors Garth Risk Hallberg, Alex Rose, and Alex Itin demonstrate how their stories rely on more than just words.
Hallberg's illustrated novella, A Field Guide to the North American Family, documents two fictional families through 63 entries accompanied by evocative photographs contributed by some of today's freshest photographic talents, as culled from the book's ongoing companion website, afieldguide.com. Read from start to finish or in a "choose your own adventure" style, Hallberg's attention to narrative detail makes clear why he was included in the 2008 Harcourt Best New American Voices anthology, and why Print called A Field Guide to the North American Family "a modern illuminated manuscript." Hallberg will project photographs from the book.
The interwoven, post-modern folktales that comprise The Musical Illusionist by Alex Rose muse upon historical arcana, tethered together by music and topography. Drawing on his experience as a director whose films, videos, and animations have appeared on HBO, MTV, Comedy Central, Showtime, and the BBC, Rose conjures, in the words of the Village Voice, "the playful parables of Jorge Luis Borges . . . exotic maps and exquisite prints further suggest a volume passed down from an epoch much more enthralled with mystery than our own." Rose will read from the title story of his collection, accompanied by a surround-sound score composed by David Little and recorded by the Formalist Quartet.
As an artist-in-residence at Brooklyn's Institute for the Future of the Book, Alex Itin uses text, original illustrations and animations, and music to encourage readers to reconsider the definition of a book. Take for example Itin's Orson Whales: Melville's Moby Dick meets Orson Welles, and Led Zeppelin. Itin's multi-media books will be screened.
The LMCC is the leading voice for arts and culture in downtown New York City, producing cultural events and promoting the arts through grants, services, advocacy, and cultural development programs.
Posted by ben vershbow at 5:31 PM | Comments (0)
tags: alexitin , art , bookarts , books , events , newyork , publishing , reading
Good news. Google has finally released an API (?) for Google Book Search:
Web developers can use the Books Viewability API to quickly find out a book's viewability on Google Book Search and, in an automated fashion, embed a link to that book in Google Book Search on their own sites.

As an example of the API in use, check out the Deschutes Public Library in Oregon, which has added a link to "Preview this book at Google" next to the listings in their library catalog. This enables Deschutes readers to preview a book immediately via Google Book Search so that they can then make a better decision about whether they'd like to buy the book, borrow it from a library or whether this book wasn't really the book they were looking for.
Tim Spalding of Library Thing has some initial comments on limitations:
The GBS API is a big step forward, but there are some technical limitations. Google data loads after the rest of the page, and may not be instant. Because the data loads in your web browser, with no data "passing through" LibraryThing servers, we can't sort or search by it, and all-library searching is impossible. You can get something like this if you create a Google Books account, which is, of course, the whole point.
(via Peter Brantley)
Posted by ben vershbow at 2:03 PM | Comments (0)
tags: api , books , google , google_book_search , library , librarything
Borders, in partnership with Lulu.com, has launched a comprehensive personal publishing platform, enabling anyone to design and publish their own (print) book and have it distributed throughout the Borders physical and online retail chain. Beyond the basic self-publishing tools, authors can opt for a number of service packages: simple ISBN registration (49 bucks), the basic package ($299), in which someone designs and formats your book for you, and the premium ($499), in which you get all the afore-mentioned plus "editorial evaluation." According to the demo, you can even pay to have your own book tour and readings in actual Borders stores, bringing vanity publishing to a whole new level of fantasy role-playing. Writing and publishing, as the Borders site proclaims in its top banner, is now a "lifestyle."
A side thought. It's curious how "vanity publishing" as a cultural category seems to have a very clear relationship with the print book but a far more ambiguous one with the digital. Of course the Web as a whole could be viewed as one enormous vanity press, overflowing with amateur publishers and self-appointed authors, yet for some reason the vanity label is seldom applied -? though a range of other, comparable disparagements ("cult of the amateur", "the electronic mob" etc.) sometimes are. But these new labels tend to be issued in a reactionary way, not with the confident, sneering self-satisfaction that has usually accompanied noses snobbishly upturned at the self-published.
In the realm of print, there is (or traditionally has been) something vain, pretentious, even delusional, in the laying out of cash to simulate a kind of publication that is normally granted, by the forces of economics and cultural arbitration, to a talented or lucky few. Of course, so-called vanity publishing can also come from a pure impulse to get something out into the world that no one is willing to pay for, but generally speaking, it is something we've looked down on. Blogs, MySpace, personal web pages and the like arise out of a different set of socio-economic conditions. The barriers to publication are incredibly low (digital divide notwithstanding), and so authorship online is perceived differently than in print, even if it still arises out of the same basic need to communicate. It feels more like simply taking part in a conversation, participating in a commons. One is not immediately suspicious of the author's credibility in quite the same way as when the self-financed publication is in print.
This is not to suggest that veracity, trust and quality control are no longer concerns on the Web. Quite the contrary. In fact we must develop better and more sensitive instruments of bullshit detection than ever before to navigate a landscape that lacks the comfortingly comprehensive systems of filtering and quality control that the publishing industry traditionally provided. But "vanity publishing" as a damning label, designed to consign certain types of books to a fixed cultural underclass, loses much of its withering power online. Electronic authorship comes with the possibility of social mobility. What starts as a vanity operation can, with time, become legitimized and respected through complex social processes that we are only beginning to be able to track. Self-publishing is simply a convenient starter mechanism, not a last resort for the excluded.
And with services like Lulu and the new Borders program, we're seeing some of that social mobility reflected back onto print. New affordances of digital production and the flexibility of print on demand have radically lowered the barriers to publishing in print as well as in bits, and so what was once dismissed categorically as vanity is now transforming into a complex topography of niche markets where unmet readerly demands can finally be satisfied by hitherto untapped authorial supplies.
All the world's a vanity press and we have to learn to make sense of what it produces.
Posted by ben vershbow at 2:16 PM | Comments (5)
tags: Blogosphere , Borders , books , lulu , printondemand , publishing , writing
Philip M. Parker, a professor at Insead, the international business school based in Fontainebleau, France, has written 85,000 books and counting. He's like a machine. In fact, he has a machine that writes them for him. The Guardian has more.
Most, if not all, of these books can be found on Amazon. Sifting through them felt like a bad riff on "The Library of Babel." I felt like I'd stumbled upon a weird new form of bibliographic spam -? thousands of machine-generated titles gumming up the works, jamming the signal, eroding the utility of the library. Matt Kirschenbaum, who forwarded the link, said it recalled the book machines in Italo Calvino's great meta-novel, If On A Winter's Night a Traveler:
He has you taken into the machine room. "Allow me to introduce our programmer, Sheila."

Before you, in a white smock buttoned up to the neck, you see Corinna-Gertrude-Alfonsina, who is tending a battery of smooth metallic appliances, like dishwashers. "These are the memory units that have stored the whole text of Around an empty grave. The terminal is a printing apparatus that, as you see, can reproduce the novel word for word from the beginning to the end," the officer says. A long sheet unrolls from a kind of typewriter which, with machine-gun speed, is covering it with cold capital letters.
Prices are often absurdly inflated, up to the many hundreds of dollars. While, on Amazon, you can't peek inside any of the books, the product descriptions read like prose recycled from free government business or health leaflets (stuff that usually feels like it was written by a machine anyway). There seem to be a few dozen tropes which are repeated with slight variations ad nauseum. A few sample titles:
-? The 2007 Report on Wood Toilet Seats: World Market Segmentation by City (330pp., $795)
-? The 2007-2012 Outlook for Lemon-Flavored Bottled Water in Japan (140pp., $495)
-? Avocados: A Medical Dictionary, Bibliography, and Annotated Research Guide (108pp., $28.95)
-? Brain Injuries - A Medical Dictionary, Bibliography, and Annotated Research Guide to Internet References (244pp., $28.95)
In fact, there's a whole trope of titles that are guides to "internet references," which makes me wonder if Parker's machine is just scraping the entire Web for content.
Odd.
Posted by ben vershbow at 6:34 PM | Comments (0)
tags: AI , amazon , books , writing
Two weeks ago, when the blog-based peer review of Noah Wardrip-Fruin's Expressive Processing began on Grand Text Auto, Bob sent a note about the project to Don Waters, the program officer for scholarly communications at the Andrew W. Mellon Foundation -? someone very much at the forefront of developments in the digital publishing arena. He wrote back intrigued but slightly puzzled as to the goals, scope and definitions of the experiment. We forwarded the note to Noah and to Doug Sery, Noah's editor at MIT Press, and decided each to write some clarifying responses from our different perspectives: book author/blogger (Noah), book editor (Doug), and web editor (myself). The result is an interesting exchange about networked publishing and useful meta-document about the project. As our various responses, and Don's subsequent reply, help to articulate, playing with new forms of peer review is only one aspect of this experiment, and maybe not even the most interesting one. The exchange is reproduced below (a couple of names mentioned have been made anonymous).

Don Waters (Mellon Foundation):
Thanks, Bob. This is a very interesting idea. In reading through the materials, however, I did not really understand how, if at all, this "experiment" would affect MIT Press behavior. What are the hypotheses being tested in that regard? I can see, from one perspective, that this "experiment" would result purely in more work for everyone. The author would get the benefit of the "crowd" commenting on his work, and revise accordingly, and then the Press would still send the final product out for peer review and copy editing prior to final publication.

Don

Ben Vershbow (Institute for the Future of the Book):
There are a number of things we set out to learn here. First, can an open, Web-based review process make a book better? Given the inherently inter-disciplinary nature of Noah's book, and the diversity of the Grand Text Auto readership, it seems fairly likely that exposing the manuscript to a broader range of critical first-responders will bring new things to light and help Noah to hone his argument. As can be seen in his recap of discussions around the first chapter, there have already been a number of incisive critiques that will almost certainly impact subsequent revisions.
Second, how can we use available web technologies to build community around a book, or to bring existing communities into a book's orbit? "Books are social vectors, but publishers have been slow to see it," writes Ursula K. Le Guin in a provocative essay in the latest issue of Harper's. For the past three years, the Institute for the Future of the Book's mission has been to push beyond the comfort zone of traditional publishers, exploring the potential of networked technologies to enlarge the social dimensions of books. By building a highly interactive Web component to a text, where the author and his closest peers are present and actively engaged, and where the entire text is accessible with mechanisms for feedback and discussion, we believe the book will occupy a more lively and relevant place in the intellectual ecology of the Internet and probably do better overall in the offline arena as well.
The print book may have some life left in it yet, but it now functions within a larger networked commons. To deny this could prove fatal for publishers in the long run. Print books today need dynamic windows into the Web and publishers need to start experimenting with the different forms those windows could take or else retreat further into marginality. Having direct contact with the author -? being part of the making of the book -? is a compelling prospect for the book's core audience and their enthusiasm is likely to spread. Certainly, it's too early to make a definitive assessment about the efficacy of this Web outreach strategy, but initial indicators are very positive. Looked at one way, it certainly does create more work for everyone, but this is work that has to be done. At the bare minimum, we are building marketing networks and generating general excitement about the book. Already, the book has received a great deal of attention around the blogosphere, not just because of its novelty as a publishing experiment, but out of genuine interest in the subject matter and author. I would say that this is effort well spent.
It's important to note that, despite CHE's lovely but slightly sensational coverage of this experiment as a kind of mortal combat between traditional blind peer review and the new blog-based approach, we view the two review processes as complementary, not competitive. At the end, we plan to compare the different sorts of feedback the two processes generate. Our instinct is that it will suggest hybrid models rather than a wholesale replacement of one system with another.
That being said, our instincts tell us that open blog-based review (or other related forms) will become increasingly common practice among the next generation of academic writers in the humanities. The question for publishers is how best to engage with, and ideally incorporate, these new practices. Already, we see a thriving culture of pre-publication peer review in the sciences, and major publishers such as Nature are beginning to build robust online community infrastructures so as to host these kinds of interactions within their own virtual walls. Humanities publishers should be thinking along the same lines, and partnerships with respected blogging communities like GTxA are a good way to start experimenting. In a way, the MIT-GTxA collab represents an interface not just of two ideas of peer review but between two kinds of publishing imprints. Both have built a trusted name and become known for a particular editorial vision in their respective (and overlapping) communities. Each excels in a different sort of publishing, one print-based, the other online community-based. Together they are greater than the sum of their parts and suggest a new idea of publishing that treats books as extended processes rather than products. MIT may regard this as an interesting but not terribly significant side project for now, but it could end up having a greater impact on the press (and hopefully on other presses) than they expect.
All the best,
Ben

Noah Wardrip-Fruin (author, UC San Diego):
Hi Bob -
Yesterday I went to meet some people at a game company. There's a lot of expertise there - and actually quite a bit of reflection on what they're doing, how to think about it, and so on. But they don't participate in academic peer review. They don't even read academic books. But they do read blogs, and sometimes comment on them, and I was pleased to hear that there are some Grand Text Auto readers there.
If they comment on the Expressive Processing manuscript, it will create more work for me in one sense. I'll have to think about what they say, perhaps respond, and perhaps have to revise my text. But, from my perspective, this work is far outweighed by the potential benefits: making a better book, deepening my thinking, and broadening the group that feels academic writing and publishing is potentially relevant to them.
What makes this an experiment, from my point of view, is the opportunity to also compare what I learn from the blog-based peer review to what I learn from the traditional peer review. However, this will only be one data point. We'll need to do a number of these, all using blogs that are already read by the audience we hope will participate in the peer review. When we have enough data points perhaps we'll start to be able to answer some interesting questions. For example, is this form of review more useful in some cases than others? Is the feedback from the two types of review generally overlapping or divergent? Hopefully we'll learn some lessons that presses like MITP can put into practice - suggesting blog-based review when it is most appropriate, for example. With those lessons learned, it will be time to design the next experiment.
Best,
Noah

Doug Sery (MIT Press):
Hi Bob,

I know Don's work in digital libraries and preservation, so I'm not surprised at the questions. While I don't know the breadth of the discussions Noah and Ben had around this project, I do know that Noah and I approached this in a very casual manner. Noah has expressed his interest in "open communication" any number of times and when he mentioned that he'd like to "crowd-source" "Expressive Processing" on Grand Text Auto I agreed to it with little hesitation, so I'm not sure I'd call it an experiment. There are no metrics in place to determine whether this will affect sales or produce a better book. I don't see this affecting the way The MIT Press will approach his book or publishing in general, at least for the time being.

This is not competing with the traditional academic press peer-review, although the CHE article would lead the reader to believe otherwise (Jeff obviously knows how to generate interest in a topic, which is fine, but even a games studies scholar, in a conversation I had with him today, laughingly called the headline "tabloidesque.") . While Noah is posting chapters on his blog, I'm having the first draft peer-reviewed. After the peer-reviews come in, Noah and I will sit down to discuss them to see if any revisions to the manuscript need to be made. I don't plan on going over the GTxA comments with Noah, unless I happen to see something that piques my interest, so I don't see any additional work having to be done on the part of MITP. It's a nice way for Noah to engage with the potential audience for his ideas, which I think is his primary goal for all of this. So, I'm thinking of this more as an exercise to see what kind of interest people have in these new tools and/or mechanisms. Hopefully, it will be a learning experience that MITP can use as we explore new models of publishing.

Hope this helps and that all's well.

Best,
Doug

Don Waters:
Thanks, Bob (and friends) for this helpful and informative feedback.

As I understand the explanations, there is a sense in which the experiment is not aimed at "peer review" at all in the sense that peer review assesses the qualities of a work to help the publisher determine whether or not to publish it. What the exposure of the work-in-progress to the community does, besides the extremely useful community-building activity, is provide a mechanism for a function that is now all but lost in scholarly publishing, namely "developmental editing." It is a side benefit of current peer review practice that an author gets some feedback on the work that might improve it, but what really helps an author is close, careful reading by friends who offer substantive criticism and editorial comments. Most accomplished authors seek out such feedback in a variety of informal ways, such as sending out manuscripts in various stages of completion to their colleagues and friends. The software that facilitates annotation and the use of the network, as demonstrated in this experiment, promise to extend this informal practice to authors more generally. I may have the distinction between peer review and developmental editing wrong, or you all may view the distinction as mere quibbling, but I think it helps explain why CHE got it so wrong in reporting the experiment as struggle between peer review and the blog-based approach. Two very different functions are being served, and as you all point out, these are complementary rather than competing functions.

I am very intrigued by the suggestions that scholarly presses need to engage in this approach more generally, and am eagerly learning from this and related experiments, such as those at Nature and elsewhere, more about the potential benefits of this kind of approach.

Great work and many thanks for the wonderful (and kind) responses.

Best,

Don
Posted by ben vershbow at 2:22 AM | Comments (2)
tags: Blogosphere , academic , books , commentpress , community , editing , expressiveprocessing , publishing , the_networked_book , writing