Listing entries tagged with blogging
1 | 2 | 3 | 4 | 5 | 6 | 7
The Chronicle of Higher Education ran a good piece last week by Henry Farrell -- "The Blogosphere As A Carnival of Ideas" -- looking at the small but growing minority of scholars who have become bloggers. Farrell is a poli sci professor at George Washington, and a contributor to the popular group blog Crooked Timber. He argues from experience how blogs have invigorated scholarly exchange within and across fields, allowing for a more relaxed discourse, free of the jargon and stuffy manner of journals. In some cases, blogs have enabled previously obscure academics to break beyond the ivory tower to connect with a large general readership hungry for their insight and expertise.
What Farrell neglects to mention -- which is surprising given the title of the piece -- is the phenomenon of the "blog carnival," an interesting subculture of the web that has been adopted in certain academic, or quasi-academic, circles. A blog carnival is like a roving journal, a rotating showcase of interesting writing from around the blogosphere within a particular discipline. Individual bloggers volunteer to host a carnival on their personal blog, acting as chief editor for that edition. It falls to them to collect noteworthy items, and to sort through suggestions from the community, many of which are direct submissions from authors. On the appointed date (carnivals generally keep to a regular schedule) the carnival gets published and the community is treated to a richly annotated feast of new writing in the field.
Granted, not all participating bloggers are academics. Some are students, some simply enthusiasts. Anyone with a serious interest in the given area is usually welcome. Among the more active blog carnivals are Tangled Bank, a science carnival currently in its 38th edition, the Philosophers' Carnival, whose 20th edition was just posted this past Sunday, and the History Carnival, currently in its 17th edition.
Here's a small taste from the most recent offering at History Carnival, hosted by The Apocalyptic Historian:
New Deal liberalism has been on the minds of politicians lately. Hiram Hover posts about the recent talk of New Deal analogies from politicians in deciding how to help the victims of Katrina in "Responding to Katrina: Is History Any Guide?" Caleb McDaniel at Mode for Caleb draws a startling historical parallel between the 1793 yellow fever epidemic in Phildelphia and New Orleans after Katrina in 2005.

In a comparison of another of Bush's crises in the making, Jim MacDonald revisits the history of the Sepoy Rebellion with comments on the current situation in Iraq. Meanwhile Sepoy contributes to a recent attempt to compile the views Westerners have about Islam at Chapati Mystery.

How many times have humans believed the world was coming to an end? Natalie Bennett reviews a recent work on the Anabaptist takeover of Münster in 1534, when the belief in the impending apocalypse sent that city into chaos.
Most carnivals have a central site that indexes links to past editions and provides a schedule of upcoming ones, but the posts themselves exist on the various blogs that comprise the community. Hence the "carnival" -- a traveling festival of ideas, a party that moves from house to house. Participating blogs generally display a badge on their sidebar signaling their affiliation with a particular collective.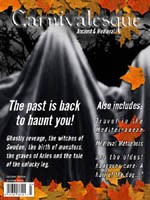 Though carnivals keep to a strict schedule, there is no mandated format or style. Host bloggers can organize the material however they choose, putting their own personal spin or filter on the current round -- just as long as they stick to the overall topic. The latest issue of Carnivalesque, a monthly circuit on medieval and early modern history, shows how far some hosts will go -- styled as a full magazine, the October issue is complete with a mock cover, a letter from the editor, and links organized by section.
The concept of the carnival seems to have originated in 2002 with "The Carnival of the Vanities," which for a while served as a venue for bloggers to promote their best writing -- a way of fighting the swift sinking of words in a sea of rapidly updating blogs. It's not surprising that the idea was then taken up by academic types, since the carnival model, in its essence, rather jives with the main warranting mechanism of all scholarly publication: peer review. It's a looser, less formal peer review to be sure, but still operates according to the ethos of the self-evaluating collective.
It's worth paying attention to how these carnivals work because they provide at least part of the answer to a larger concern about the web: how to maintain quality and authority in a flood of amateur self-publishing. In the cycle of the carnival, blogging becomes a kind of open application process where your best work is dangled in the path of roving editors. You might say all bloggers are roving editors, but these ones represent an authoritative collective, one with a self-sustaining focus.
So the idea of the carnival, refined and sharpened by academics and lifelong learners, might in fact have broader application for electronic publishing. It happily incorporates the de-centralized nature of the web, thriving through collaborative labor, and yet it retains the primacy of individual voices and editorial sensibilities. Again, you might point out that its formula is far from unique, that this is in fact the procedure of just about any blog: find interesting stuff on the web and link to it with a few original comments. But the carnival focuses this practice into a regular, more durable form, providing an authoritative context that can be counted on week after week, even year after year. Sounds sort of like a magazine doesn't it? But its offices are constantly in flux, its editorial chair a rotating one. I'm interested to see how it evolves. If blogs in cyberspace are like the single-cell organism in the primordial porridge, might the carnival be a form of multi-cell life?
Posted by ben vershbow at 7:18 AM | Comments (7)
tags: Education , academia , academic , academy , aggregation , blog , blog_carnival , blogging , blogs , carnival , early_modern , history , journal , medieval , peer_review , philosophy , publishing , reading , science , university , writing
We were talking yesterday (and Bob earlier) about how to better organize content on if:book - how to highlight active discussion threads, or draw attention to our various categories. Something more dynamic than a list of links on the sidebar, or a bunch of hot threads advertised at the top. A significant problem with blogs is the tyranny of the vertical column, where new entries call out for attention on a stack of rapidly forgotten material, much of which might still be worth reading even though it was posted back in the dark ages (i.e. three days ago). Some of the posts that get buried still have active discussions stemming from them. Just today, "ways of seeing, ways of writing" - posted nearly two weeks ago - received another comment. The conversation is still going. (See also Dan's "blog reading: what's left behind".)
This points to another thorny problem, still unsolved nearly 15 years into the world wide web, and several years into the blogging craze: how to visualize asynchronous conversations - that is, conversations in which time lapses between remarks. If the conversation is between only two people, a simple chronological column works fine - it's a basic back-and-forth. But consider the place where some of the most dynamic multi-person asynchronous conversations are going on: in the comment streams of blog entries. Here you have multiple forking paths, hopping back and forth between earlier and later remarks, people sticking close to the thread, people dropping in and out. But again, you have the tyranny of the vertical column.
We're using an open source platform called Drupal for our Next\Text project, which has a blog as its central element but can be expanded with modular units to do much more than we're able to do here. The way Drupal handles comments is nice. You have the usual column arranged chronologically, with comments streaming downward, but readers have the option of replying to specific comments, not just to the parent post. Replies to specific comments are indented slightly, creating a sort of sub-stream, and the the fork can keep on going indefinitely, indenting rightward.
This handles forks and leaps fairly well, but offers at best only a partial solution. We're still working with a print paradigm: the outline. Headers, sub-headers, bullet points. These distinguish areas in a linear stream, but they don't handle the non-linear character of complex conversations. There is always the linear element of time, but this is extremely limiting as an organizing principle. Interesting conversations make loops. They tangle. They soar. They sag. They connect to other conversations.
But the web has so far been dominated by time as an organizing principle, new at the top and old at the bottom (or vice versa), and this is one the most-repeated complaints people have about it. The web favors the new, the hot, the immediate. But we're dealing with a medium than can also handle space, or at least the perception of space. We need not be bound to lists and outlines, we need not plod along in chronological order. We could be looking at conversations as terrains, as topographies.
The electronic word finds itself in an increasingly social context. We need to design a better way to capture this - something that gives the sense of the whole (the big picture), but allows one to dive directly into the details. This would be a great challenge to drop into a design class. Warren Sack developed a "conversation map" for news groups in the late 90s. From what I can tell, it's a little overwhelming. I'm talking about something that draws people right in and gets them talking. Let's look around.
Posted by ben vershbow at 2:09 PM | Comments (4)
tags: Online , blog , blogging , blogs , comment , comments , content , conversation , design , design_curmudgeonry , dialogue , display , drupal , flow , graphical , graphics , infoviz , internet , layout , metadata , movable_type , platform , publishing , software , space , time , visualization , viz , web
i've been without an internet connection for a few days. was catching up on if:book posts and finding myself delighted by the wonderful range of interesting posts my colleagues had managed in just a few days. which made me want to send a note to lots of friends and acquaintances urging them to check out our blog. but then my more nervous, modest side took over and convinced me that urging people to sample a blog as wide-ranging as if:book is a dicey proposition since sampling one day's posts doesn't necessarily indicate the extent of our interests. the structure of blogs favors the chronology of entry; thematic categories are listed on the side but without much fanfare. wonder if we could re-arrange the "front page" to be more magazine like, where for example "recent posts" would be one feature among many.
Posted by bob stein at 9:56 AM | Comments (1)
tags: blog , blogger , blogging , blogs , design , design_curmudgeonry , interesting , layout , magazine , publishing
I just came across Common Times, a new community-generated news aggregation page, part of something called the Common Media Network, that takes the social bookmarking concept of del.icio.us and applies it specifically to news gathering. Anyone can add a story from any source to a series of sections (which seem pre-set and non-editable) arranged on a newspaper-style "front page." You add links through a bookmarklet on the links bar on your browser. Whenever you come across an article you'd like to submit, you just click the button and a page comes up where you can enter the metadata like tags and comments. Each user has a "channel" - basically a stripped-down blog - where all their links are displayed chronologically with an RSS feed, giving individuals a venue to show their chops as news curators and annotators. You can set it up so links are posted simultaneously to a del.icio.us account (there's also a Firefox extension that allows you to post stories directly from Bloglines).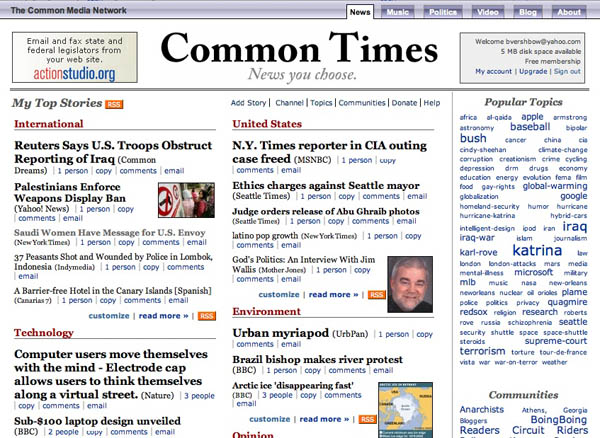 Human aggregation is often more interesting than what the Google News algorithm can turn up, but it can easily mould to the biases of the community. Of course, search algorithms are developed by people, and source lists don't just manufacture themselves (Google is notoriously tight-lipped about its list of news sources). In the case of something like Common Times, a slick new web application hyped on Boing Boing and other digital culture sites, the communities can be rather self-selecting. Still, this is a very interesting experiment in multi-player annotation. When I first arrived at the front page, not yet knowing how it all worked, I was impressed by the fairly broad spread of stories. And the tag cloud to the right is an interesting little snapshot of the zeitgeist.
(via Infocult)
Posted by ben vershbow at 3:40 PM | Comments (0)
tags: Publishing, Broadcast, and the Press , aggregator , algorithm , bibliography , blog , blogging , bookmarking , del.icio.us , delicious , folksonomy , google , journalism , media , news , newspaper , search , socialsoftware , tag , tagging , tags
on sunday one of my colleagues, kim white, posted a short essay on if:book, Losing America, which eloquently stated her horror at realizing how far america has slipped from its oft-stated ideals of equality and justice. as kim said "I thought America (even under the current administration) had something to do with being civilized, humane and fair. I don't anymore."
kim ended her piece with a parenthetical statement:
(The above has nothing and everything to do with the future of the book.)
the four of us met around a table in the institute's new williamsburg digs yesterday and discussed why we thought kim's statement did or didn't belong on if:book. the result -- a resounding YES.
if you've been reading if:book for awhile you've probably encountered the phrase, "we use the word book to refer to the vehicle humans use to move big ideas around society." of course many, if not most books are about entertainment or personal improvement, but still the most important social role of books (and their close dead-tree cousins, newspapers, magazines etc.) has been to enable a conversation across space and time about the crucial issues facing society.
we realize that for the institute to make a difference we need to be asking more the right questions.although our blog covers a wide-range of technical developments relating to the evolution of communication as it goes digital, we've tried hard not to be simple cheerleaders for gee-whiz technology. the acid-test is not whether something is "cool" but whether and in what ways it might change the human condition.
which is why kim's post seems so pertinent. for us it was a wake-up call reinforcing our notion that what we do exists in a social, not a technological context. what good will it be if we come up with nifty new technology for communication if the context for the communication is increasingly divorced from a caring and just social contract. Kim's post made us realize that we have been underemphasizing the social context of our work.
as we discuss the implications of all this, we'll try as much as possible to make these discussions "public" and to invite everyone to think it through with us.
Posted by bob stein at 4:04 PM | Comments (2)
tags: blog , blogging , blogs , book , books , democracy , digital , ebook , hurricanekatrina , katrina , neworleans , politics , publishing , technology
Someone is blogging Kafka's diaries, from 1910 to 1923. They're still in the first year. Either it started recently, or lost steam early at some undetermined date (the editor has opted to remove datelines from posts). Any dates added by Kafka himself are of course retained. Archives are organized by year within the span of the diaries.
I subscribed to the feed to see if it keeps updating (they're using a recent version of Movable Type - more recent than ours - so I bet things are active). It could be a nice way to read these.
There's also a blog of the diary of Samuel Pepys, which seems to have been chugging along for about two years. A nice touch is that instead of comments they have "annotations." A quick glance reveals that quite a number of people are participating in this reading.
update: Another good book blogging experiment worth checking out is Bryan Alexander's Dracula Blogged - "Bram Stoker's vampire novel, published by its own calendar" - which will conclude sometime in November. A particularly clever choice, since Dracula is largely written in letters and journal entries.
Posted by ben vershbow at 5:30 PM | Comments (0)
tags: blog , blogging , blogs , book , books , diaries , diary , franzkafka , kafka , lit , literature , pepys , reading , samuelpepys
Google's new blog search engine reminds me of how far we still have to go with blog search. The engine works much the same way as Google's general web search - with keywords and page ranking - only here it's searching RSS feeds. Recent posts with keyword matches fill the column, and a few links to related blogs come up at the top. But there's the rub. These so-called "related" blogs are only related by direct keyword matches in their title tagline. I just searched "poetry" and came up with only three related blogs. C'mon. A search for "gossip" turns up only one related blog - "Starbucks Gossip". There has to be some kind of promotion going on here, though their "about" page mentions nothing of the kind.
A good engine would be capable of searching blogs by their subject, their preoccupation, their obsession. Many blogs could be considered "general," but just as many have a special focus, and readers are often searching with a particular theme in mind. They don't just want a list of transient posts, but whole sites that might potentially become regular destinations. Many blogs are valuable publications that prove themselves day after day. But blog search hasn't yet grown beyond the trendy "what's the latest chatter on the blogosphere" mode.
I do have to give credit to Technorati. Glitchy as it is, they're trying to think of creative ways - tagging, author-determined keywords - to help readers find interesting blogs and authors their audience. Then again, my greatest finds have usually been from other blogs. Humans will always be the smartest aggregators.
People out there, what do you use?
Posted by ben vershbow at 5:01 PM | Comments (2)
tags: RSS , blog , blogger , blogging , blogs , blogsearch , feeds , feedster , googlblogsearch , google , pubsub , search , technorati , xml
Yahoo! has enlisted tele-journalist and blogger Kevin Sites to produce a one-year web program chronicling the world's conflict zones in multimedia format.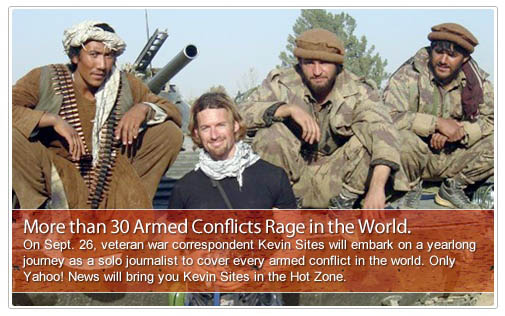 Sites has become known for his jaunts as a "solo journalist," trundling from hot spot to hot spot with a backpack full of gadgetry, beaming reports from his one-man broadcast station. It's a formula that is tailor-made for the web. Clearly, Yahoo! was paying attention. The NY Times reports on "Kevin Sites In the Hot Zone":
As he travels to these places, Mr. Sites will write a 600- to 800-word dispatch each day and produce a slide show of 5 to 10 digital photographs. He will also narrate audio travelogues. There will be several forms of video - relatively unedited footage posted several times a week, and once a week, a more traditional video report, edited in the style of a network news broadcast.

Mr. Sites will also be the host of regular online chats with Yahoo users who will be able to post comments on message boards. And he will post quick text messages on the site updating his activities throughout the day.
Counting on war and carnage as a surefire crowd draw, Yahoo! makes a rather tawdry entrance into independent journalism. But this is a very significant move nonetheless, evidence that Yahoo! is evolving into a full-fledged media company, and suggesting that the one-man-band approach to journalism and webcast might become a regular thing. If the Sites show finds an audience, they should try out serious investigative reporting or medium-length documentary.
Posted by ben vershbow at 10:36 AM | Comments (0)
tags: Online , Publishing, Broadcast, and the Press , blogger , blogging , broadcast , conflict , hotzone , internet , journalism , kevinsites , media , news , reporter , search , sites , war , web , yahoo , yahoo!
Writing and the Digital Life, a brand new weblog with interests very similar to ours, just went live today and has kindly named us among five blogs for "blogday." I look forward to reading their site.
Posted by ben vershbow at 6:19 PM | Comments (1)
tags: blogday , blogging , blogs , digital , ebook , writing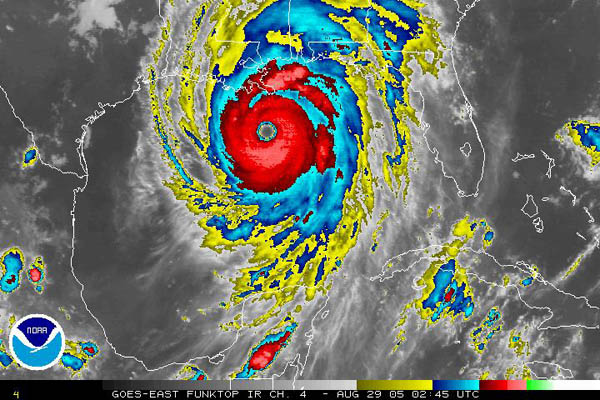 As Katrina has blasted the Gulf Coast beyond recognition, a number of blogs have maintained a steady stream of reportage and personal testimony, in some cases serving as bulletin boards for the names of the missing. Given the extent of the destruction to communications infrastructure, it's not surprising that it has primarily been the media blogs that have managed to stay active.
Here are a few I've come across (Poynter Online has been an invaluable resource for exploring the online response to Katrina):
Eyes on Katrina: A South Mississippi hurricane journal (from The Sun Herald) - a combination of brief news updates, community bulletin board, and advance runs of Sun Herald stories on Katrina.
Tuesday, 2:23 pm:
This from staff writer Geoff Pender, who is calling in reports from Hattiesburg. If you are thinking about getting in the car and coming back to South Mississippi, don't. The Mississippi Emergency Management Agency is telling people who have evacuated to stay away until the roads have been cleared and the National Guard is in place. If we get word when that happens, we'll pass it along.

On a different note, we have a report that portions of U.S. 90 are under seven feet of water.
NOLA View: a weblog by Jon Donley - for nola.com, a news and culture portal from The New Orleans Times-Picayune. Posting survival stories from readers.
From reader Lynne Bernard (today), on trying to survive in Talahassee, FL:
Story: We are stranded in Tallahassee. There is absolutely no compassion here whatsoever. The Hampton Inn in Tallahasse is pretty much throwing us out because of a football game. We are running out of money with no way of getting more out of the bank. We cannot use debit cards and our credit cards are maxed out. I thought I would encounter a little compassion and understanding here in Florida seeing they have been through similar situations. There is none. People here and the manager of this motel are very cold and uncaring. If anyone out there has any suggestions please email me asap. I cannot get in touch with red cross or fema. Cell phones don't work. Can't get hold of any family member for help. Please help!!!!
CNN: Miles O'Brien's Hurricane Blog - direct from Louisiana.
Monday, 6:54 am:
Louisiana State University Hurricane Center's Ivor van Heerden just said a real concern is coffins that would be swept away by the floodwaters -- which themselves will be laced with a witches' brew of industrial chemicals. Horrifying image.
Metroblogging New Orleans - group blog with frequent, first-hand reports.
12:54 pm today, from Craig Giesecke:
Being refugees has forced us to confront new realities and possibilities, particularly since it might be a while before we'll actually be able to return to stay. I'm self-employed in a food business that was just beginning to take off and fly a bit on its own when this storm struck. To wit...

1) when we actually go home, what shape will my production facility be in? Since it's in Mid-City, I'm assuming it's already full of water.

2) Even if I can get the equipment operating again someplace else, 75 percent of my business is done in metro New Orleans. Lord knows how long it might be (2006?) before any local clients will be able to start placing orders again.

3) So far, our house seems to be dry. But when we get back in, how long will it be before anything else is around us? The neighbors will return, but how long before any of us can start earning a paycheck again? I mean -- earning a paycheck ANYwhere?
Storm Central from al.com ("everything alabama") - news updates and reader email.
Paula Baker from Houston, TX:
I am trying to find out about my brother. Stayed in Pascagoula. House on Sunfish Dr. 5 Blocks from beach
This is just a selection - by no means comprehensive. Let us know if you find anything else of interest.
Posted by ben vershbow at 12:32 PM | Comments (2)
tags: alabama , blog , blogger , blogging , blogs , gulfcoast , hurricane , hurricane_katrina , journalism , katrina , louisiana , media , mississippi , press , storm