« youtube purges: fair use tested | Main | nominate the best tech writing of 2007 »
orson whales in high def 01.14.2008, 11:01 AM
posted by ben vershbow
Alex Itin has posted a new "print" of his mind-blowing Moby-Dick animation, "Orson Whales," on Vimeo, which now offers gorgeous high definition streaming. Click the image below.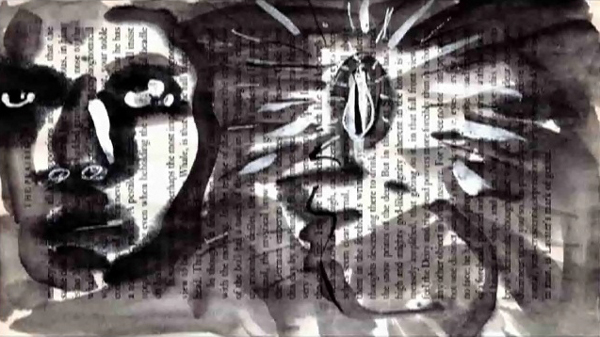 Posted by ben vershbow on January 14, 2008 11:01 AM
tags: animation, art, bookarts, mashup, melville, mobydick
comments (1):


Chris Meade
on
January 15, 2008 7:09 PM
:
I do think this is utterly brilliant and wonderful to see it in all its hi-def beauty. Thanks.
(Because of spam troubles, first-time comments from unfamiliar addresses or containing multiple links might be held for moderation. If your comment isn't spam, we'll publish it very soon. Thanks in advance for your patience.)