« a quick note on commentpress | Main | poetry in motion »
johannes who? 06.22.2007, 11:42 AM
posted by ben vershbow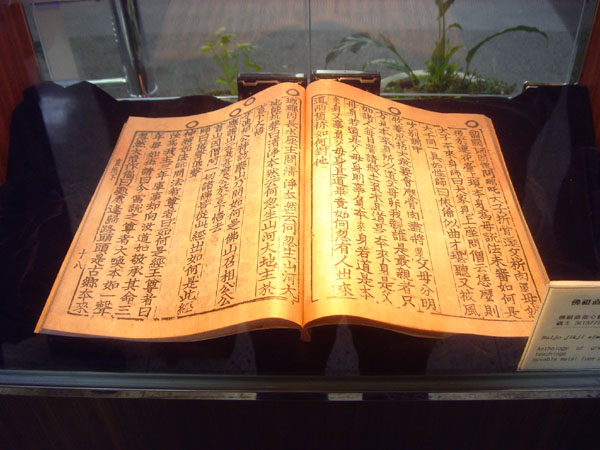 This is the oldest existing document in the world printed with metal movable type: an anthology of Zen teachings, Goryeo Dynasty, Korea... 1377. It's a little known fact, at least in the West, that movable type was first developed in Korea circa 1230, over 200 years before that goldsmith from Mainz came on the scene. I saw this today in the National Library of Korea in Seoul (more on that soon). This book is actually a reproduction. The original resides in Paris and is the subject of a bitter dispute between the French and Korean governments.
Posted by ben vershbow on June 22, 2007 11:42 AM
tags: books, gutenberg, korea, libraries, library, movabletype, printing
comments (2):


alex itin
on
June 22, 2007 3:52 PM
:
wonderous lovely. Thanks for this


xensen
on
June 23, 2007 1:25 AM
:
I have an essay on this subject, here.
(Because of spam troubles, first-time comments from unfamiliar addresses or containing multiple links might be held for moderation. If your comment isn't spam, we'll publish it very soon. Thanks in advance for your patience.)