« vive le interoperability! | Main | academic publishing as "gift culture" »
britannica bites back (do we care?) 03.24.2006, 6:11 PM
posted by ben vershbow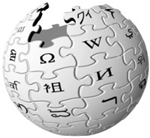 Late last year, Nature Magazine let loose a small shockwave when it published results from a study that had compared science articles in Encyclopedia Britannica to corresponding entries in Wikipedia. Both encyclopedias, the study concluded, contain numerous errors, with Britannica holding only a slight edge in accuracy. Shaking, as it did, a great many assumptions of authority, this was generally viewed as a great victory for the five-year-old Wikipedia, vindicating its model of decentralized amateur production.
Now comes this: a document (download PDF) just published on the Encyclopedia Britannica website claims that the Nature study was "fatally flawed":
Almost everything about the journal's investigation, from the criteria for identifying inaccuracies to the discrepancy between the article text and its headline, was wrong and misleading.
What are we to make of this? And if Britannica's right, what are we to make of Nature? I can't help but feel that in the end it doesn't matter. Jabs and parries will inevitably be exchanged, yet Wikipedia continues to grow and evolve, containing multitudes, full of truth and full of error, ultimately indifferent to the censure or approval of the old guard. It is a fact: Wikipedia now contains over a million articles in english, nearly 223 thousand in Polish, nearly 195 thousand in Japanese and 104 thousand in Spanish; it is broadly consulted, it is free and, at least for now, non-commercial.
At the moment, I feel optimistic that in the long arc of time Wikipedia will bend toward excellence. Others fear that muddled mediocrity can be the only result. Again, I find myself not really caring. Wikipedia is one of those things that makes me hopeful about the future of the web. No matter how accurate or inaccurate it becomes, it is honest. Its messiness is the messiness of life.
Posted by ben vershbow on March 24, 2006 6:11 PM
tags: Authority, Warranting, Trust, authority, britannica, encyclopedia, open_source, science, the_networked_book, wikipedia
comments (3):


Jim Giles
on
March 25, 2006 4:53 AM
:
Please see Nature's response here
http://www.nature.com/press_releases/Britannica_response.pdf
We reject all of Britannica's accusations and are confident that our comparison was fair.


Ry Rivard
on
March 25, 2006 8:44 PM
:
I'm not sure what you mean to say if you don't really care but still believe "No matter how accurate or inaccurate it becomes, it is honest." People don't usually set out to be dishonest, rather, they are just wrong. And that's what we're talking about. Who is less wrong?


ben vershbow
on
March 26, 2006 1:44 AM
:
I'm not talking about individual people being honest, I'm talking about Wikipedia being an honest representation of people's knowledge -- facts, flaws and all. It's as good as we make it.
Most significant, its fallibility is built into its concept, whereas Britannica -- while never going so far as to say it is entirely without error -- asks to be read unquestioningly. When a person reads a Wikipedia page on a topic they know something about and finds it to be wrong or lacking that they can do something about it. Heeded or not, there is an implicit call to action. In a strange way, Wikipedia's fallibility is its strength because it continually spurs us to improve.
Ultimately, I don't care which one has the edge on accuracy. I care that we have both models, casting into relief their respective strengths and weaknesses. I'll quote aTypical Joe, whose post tracks back above:
My bottom line is that today we all have to develop our own "editorial judgment;" that technology gives us the tools and we no longer need accept the fiction that there is one definitive authority. In my view, Britannica was the faith-based encyclopedia, and they, steeped in their belief system, are upset that they will no longer be.

I see Wikipedia as part of a welcome return to an oral tradition. In that argument, I say that I won't miss the lack of technical accuracy. To be clear, I won't miss it in the oral tradition, or the Wikipedia entry, because I agree with Ray Kurzweil that old paradigms don't die. We're not talking about replacing the encyclopedia. We're talking about an additional information source that can inform the others.

I don't want one definitive source. I don't need one definitive source. George Orwell described a world with one definitive source. I want to be empowered to make my own decision. And the freedom to choose the consensus choice or the popular choice or the contrary choice or to propose my own choice!
(Because of spam troubles, first-time comments from unfamiliar addresses or containing multiple links might be held for moderation. If your comment isn't spam, we'll publish it very soon. Thanks in advance for your patience.)