« to some writers, google print sounds like a sweet deal | Main | microsoft joins open content alliance »
questions and answers 10.25.2005, 10:16 AM
posted by bob stein
in 1980 and 81 i had a dream job -- charlie van doren, the editorial director of Encyclopedia Britannica, hired me to think about the future of encyclopedias in the digital era.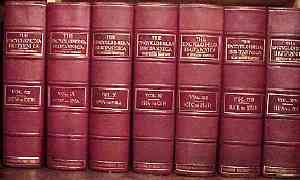 i parlayed that gig into an eighteen-month stint with Alan Kay when he was the chief scientist at Atari. Alan had read the paper i wrote for britannica -- EB and the Intellectual Tools of the Future -- and in his enthusiastic impulsive style, said, "this is just the sort of thing i want to work on, why not join me at Atari."
while we figured that the future encyclopedia should at the least be able to answer most any factual question someone might have, we really didn't have any idea of the range of questions people would ask. we reasoned that while people are curious by nature, they fall out of the childhood habit of asking questions about anything and everything because they get used to the fact that no one in their immediate vicinity actually knows or can explain the answer and the likelihood of finding the answer in a readily available book isn't much greater.
so, as an experiment we gave a bunch of people tape recorders and asked them to record any question that came to mind during the day -- anything. we started collecting question journals in which people whispered their wonderings -- both the mundane and the profound. michael naimark, a colleague at Atari was particularly fascinated by this project and he went to the philippines to gather questions from a mountain tribe.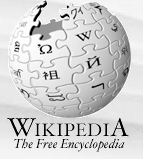 anyway, this is a long intro to the realization that between wikipedia and google, alan's and my dream of a universal question/answer machine is actually coming into being. although we could imagine what it would be like to have the ability to get answers to most any question, we assumed that the foundation would be a bunch of editors responsible for the collecting and organizing vast amounts of information. we didnt' imagine the world wide web as a magnet which would motivate people collectively to store a remarkable range of human knowledge in a searchable database.
on the other hand we assumed that the encylopedia of the future would be intelligent enough to enter into conversation with individual users, helping them through rough spots like a patient tutor. looks like we'll have to wait awhile for that.
Posted by bob stein on October 25, 2005 10:16 AM
tags: alan_kay, atari, britannica, encyclopedia, history_of_interactive_media, multimedia, web, web_2.0, wikipedia
comments (1):


nemat
on
April 14, 2008 3:32 AM
:
i want to search the history of animals and human life

(Because of spam troubles, first-time comments from unfamiliar addresses or containing multiple links might be held for moderation. If your comment isn't spam, we'll publish it very soon. Thanks in advance for your patience.)