« ebooks in korea | Main | e-poetry 2005 »
lulu.com - equal opportunity backlist 08.09.2005, 11:58 AM
posted by ben vershbow
lulu.com is an intriguing, just-launched enterprise from open source software pioneer Bob Young (see recent BBC profile) that applies the ebay model of the global online bazaar to print-on-demand publishing. Lulu will host and publish your creative work (text, video, music, photography, whatever) for free. "Lulu is a technology company, not a publisher," the site makes clear. When somebody purchases a copy, a paperback is spit out of a printer, or a CD or DVD is stamped. The single copy is then packed up and shipped to the buyer.
Authors specify a royalty that they will receive from each sale. All Lulu does is add a modest mark-up to each item, covering the cost of set up, printing and shipping. The rest is profit. For downloads, Lulu doesn't charge anything above the author's royalty. Lulu also retains no rights to the work, and has no problem with an author selling their book elsewhere, or even going in and doing an edit of an already listed work. For an extra fee, however, Lulu will help with retail distribution, getting the book listed on Amazon and Barnes & Noble, and giving it a unique ISBN. In this case, Lulu does retain exclusive rights to market your book.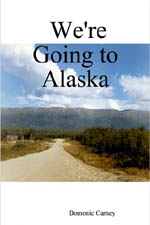 Usually, it's the publisher and the retailers that keep most of the money, while the author receives only a tiny fraction. With Lulu, it's the other way around. And with that reversal goes all the strictures - good and bad - that come with traditional, "elitist" publishing. Authority, prestige, quality control, yes, but also the extreme deficit of imagination and willingness to take risk that plague publishing in the age of mega conglomerates.
Lulu is like a cattle auction for books. The challenge is not to be "in print" - inexpensive print-on-demand publishing from digital backlists eradicates that concern. Everyone is theoretically in print. Whether anyone wants to read them, however, is a different matter. And so, Lulu is a sort of battleground for the elemental aspirations of creative egos. A writhing mass. The hope is that niche titles will find an audience and that valuable new voices might emerge.
Looking at the Lulu Top 100, you'll get an idea of what I mean by "niche" titles. At number one (at the time of this writing) is "The Havanese" by Diane Klumb - "the quintessential handbook for Havanese dog owners, breeders and fanciers." From there on down the list, you'll encounter such titles as: "Raw Foods for Busy People: Simple and Machine-Free Recipes for Every Day"; "The Best Way to Stay Healthy: Stay as Far Away From Doctors as You Can; Volume I" by George Steele M.D."; "Finding the CAN in Cancer"; "The Messiah Seed Volume I"; "Atlanta Nights" ("a bad book written by experts"); "Luciferian Witchcraft"; "The Authoritative Encyclopedia of Scientific Wrestling"; "Rangefinder Photography"; "Ornamental Gardening in Acadiana & the Gulf States: Questions and Answers"; "The Pelvic Pain Solution"; and "Chugworth Academy: All Aboard the Mentalist Train" - an anthology of web comics by David Cheung.
Posted by ben vershbow on August 9, 2005 11:58 AM
tags: Publishing, Broadcast, and the Press
comments (1):


Yvonne DiVita
on
August 9, 2005 3:13 PM
:
Lulu is a new way of thinking. Finally, someplace the average Joe can go to get published. However, two ways Lulu doesn't help are in the actual production and sales (or marketing) of books. We are working with a former Lulu author who couldn't believe what his published book ended up looking like -- but, Lulu did what he asked: they turned his Word doc into a book. Not to worry, we're here to fix things.
Some new authors are savvy enough to understand cover design and page layout, and the fact that just getting the book published isn't going to drive sales. Lulu serves these authors well.
For authors who want to write, still keep their rights, and actually make sales, we're here to work with them from concept to delivery, and then... we actually help them market to their audience.
(Because of spam troubles, first-time comments from unfamiliar addresses or containing multiple links might be held for moderation. If your comment isn't spam, we'll publish it very soon. Thanks in advance for your patience.)